When I see a Nutcracker….the soldier kind…I always think of Christmas.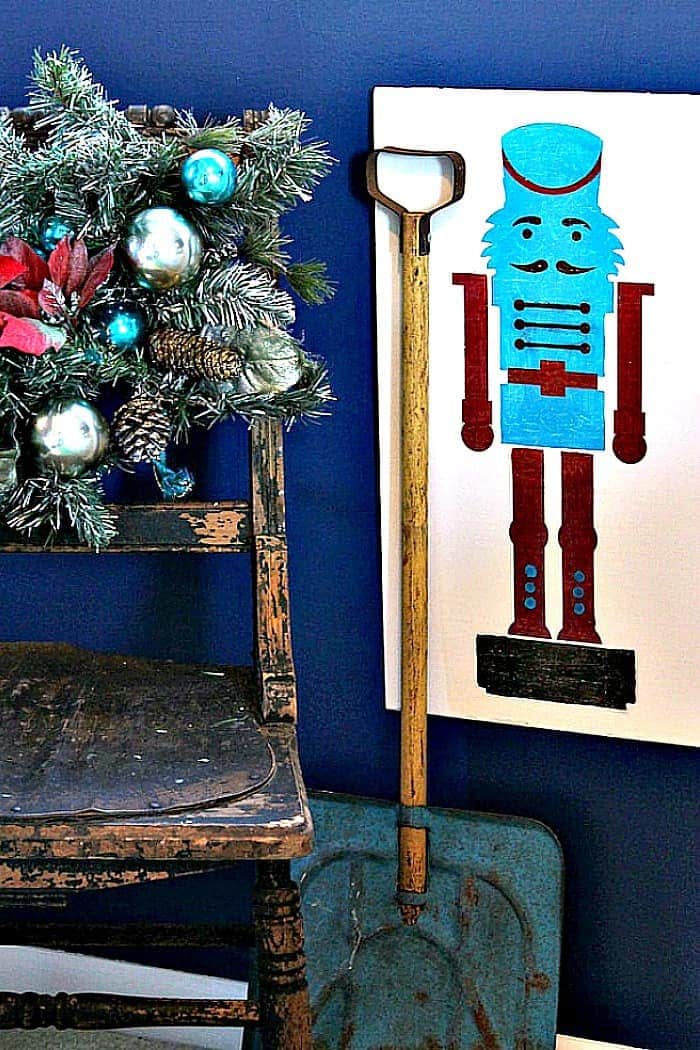 I love the bright colors and the varying "uniforms". I remember my mom having a few as Christmas decorations when I was growing up. When I spotted the Nutcracker  Christmas Stencil on the Royal Design Studio website I fell in love.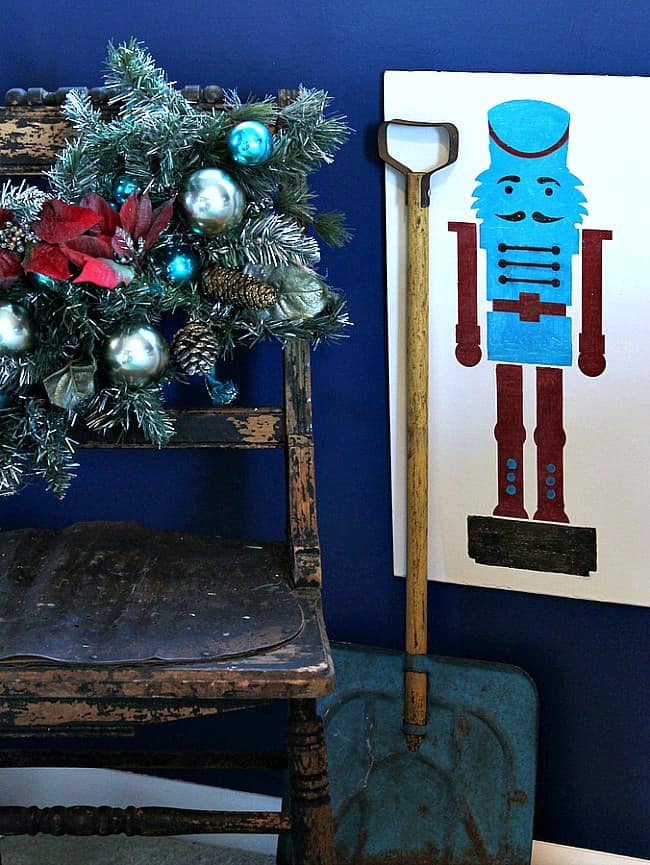 I immediately started thinking about color combinations. Red and Blue were my top choices.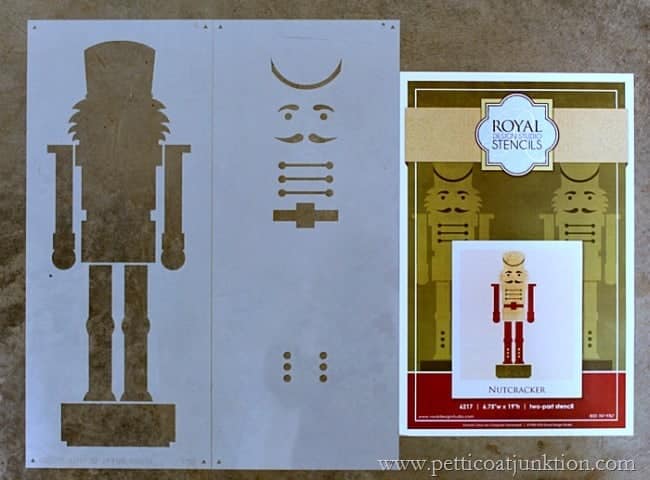 The stencil comes in two parts which makes it so much easier to do the details!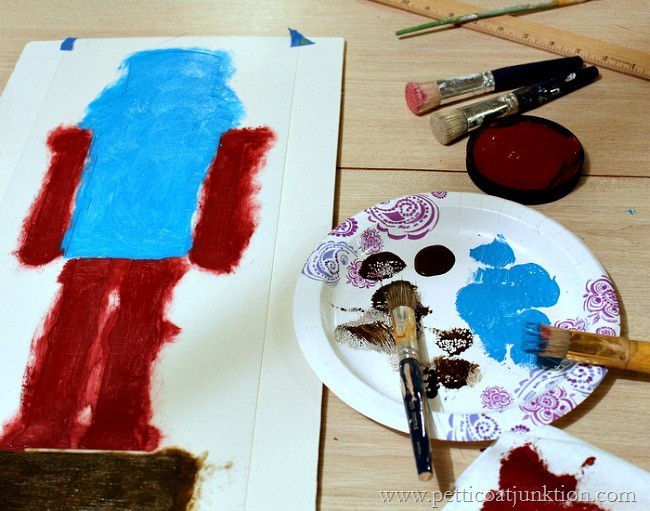 I taped the main stencil to a previously painted white board and went to work I know it looks a mess but trust me…it's okay.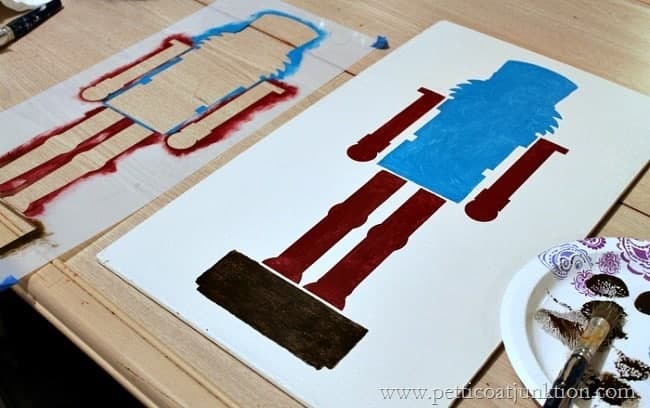 See! The first layer was pretty simple. I used a variety of paints. Stencil paints work best because they are a little thicker than other paints. The secret to a good stencil job is a very dry brush. I dip the brush bristles in the paint then remove most of the paint by swirling the brush on a paper towel. If you do this one step you want have blobs of paint leaking under your stencil.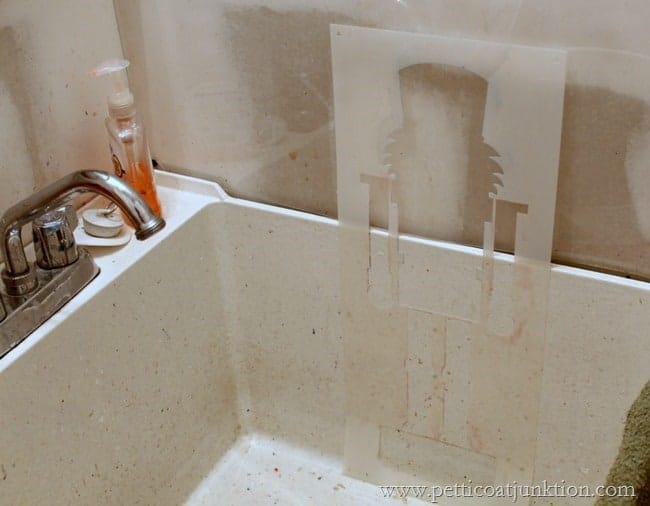 While the first layer of paint was drying I washed the stencil with soap and water. I also used a soft bristle tooth brush to loosen the paint. The clean-up is easy. I love the thickness of the Royal Design Studio stencils. I don't have to worry about bending the cut edges as I do with some other stencils.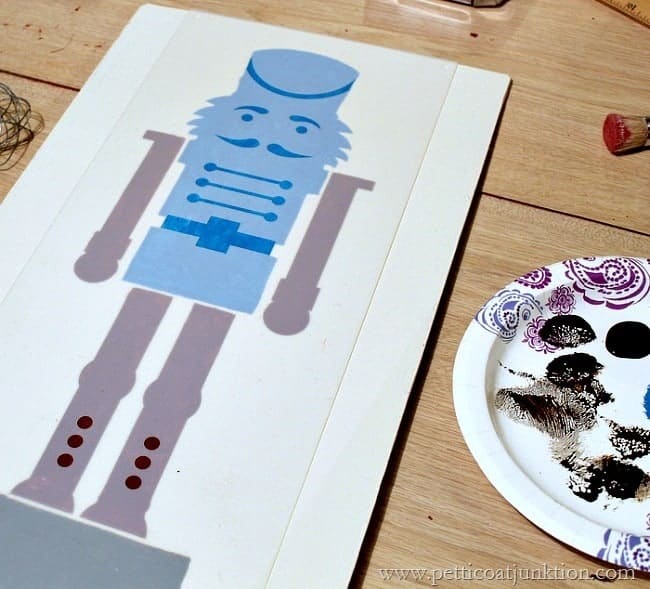 The second layer is for the belt, hat details, coat details, etc. I lined the second stencil up with the first layer of painted nutcracker and went to work. And that was it.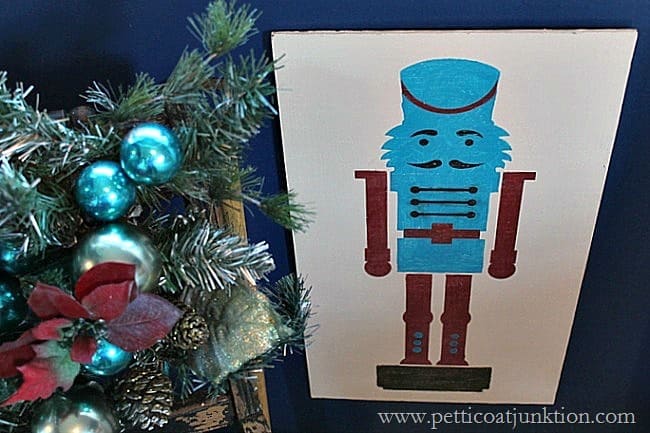 You guys know I'm the distressing Queen, right? I distressed the finished nutcracker just a little.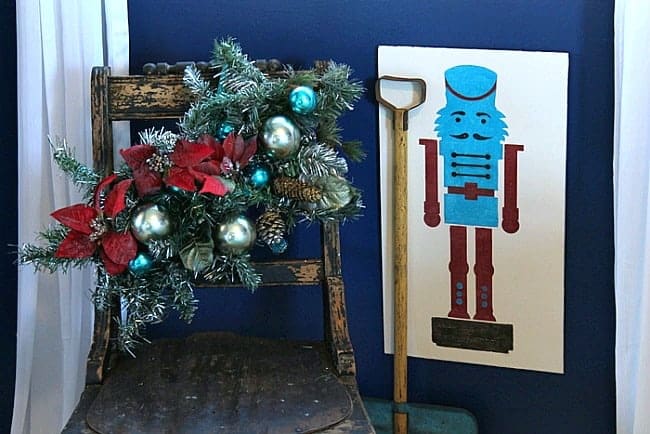 It's perfect! What do you think? Do you display nutcrackers at Christmas or remember them from Christmas pasts? You can leave a comment below…I read every single one. Kathy
Author: Kathy Owen (Petticoat Junktion)
Kathy is the founder of PetticoatJunktion.com, a home décor blog focused on repurposing and upcycling furniture, old hardware, rusty stuff, and thrifty finds into unique home décor. Kathy's projects have been featured on the Home Depot Blog, Plaid Crafts, Behr Designer Series, and in numerous magazines. Read more about Kathy here.