Stenciled Table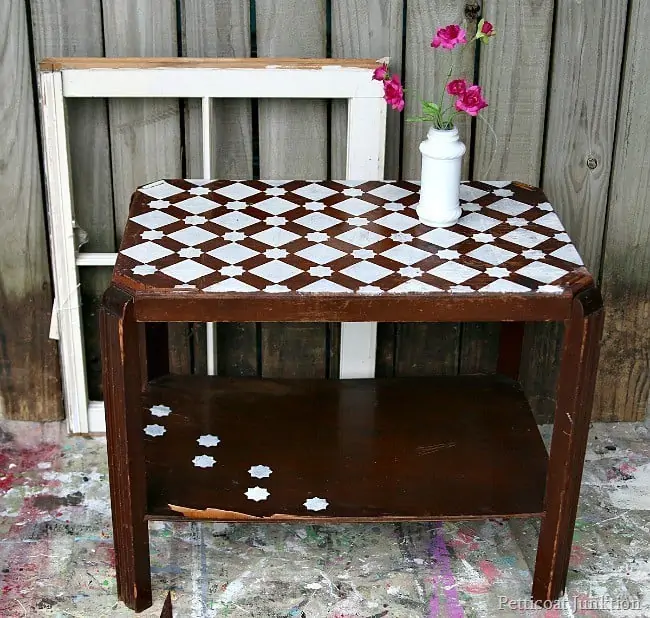 Plum Cute Stenciled Table
I don't use the term "plum cute" very often but I thought it applied here.
The table is cute, cute, cute!
Today is our monthly "themed furniture" day and the theme this month is "small tables".
The field was wide open as far as type of paint technique and finish.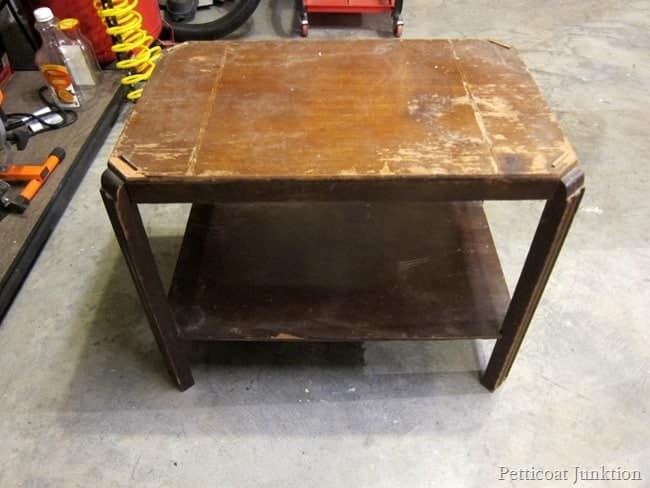 I bought the table at my favorite junk shop for a couple of dollars…I think…could have been $5.
It's in pretty bad shape with missing and bubbled up veneer and damages to the finish.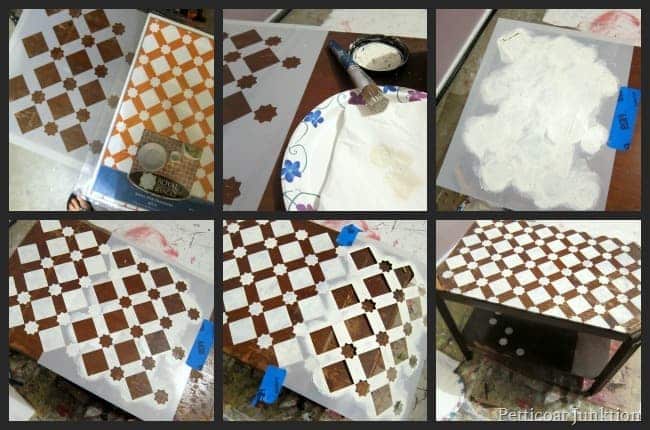 I've been putting off using this stencil I ordered from Royal Design Studio because I wasn't sure how hard it would be to line it up and make it look nice.
I thought "what the heck I'm going to try it on the table".
What's the worst that can happen….paint over it?
The photo above shows the steps I used for the project.
I selected off-white paint to contrast with the original finish.
The stencil has a "register" or marks on each side to make it easy to line up when doing a large area.
Whoever came up with that idea is a genius.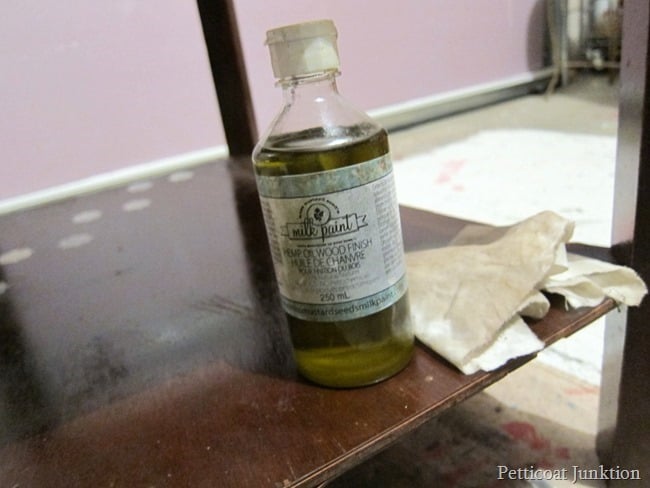 I stenciled the table, let the paint dry, then used hemp oil all over the table.
It perked up the finish….even the rough areas.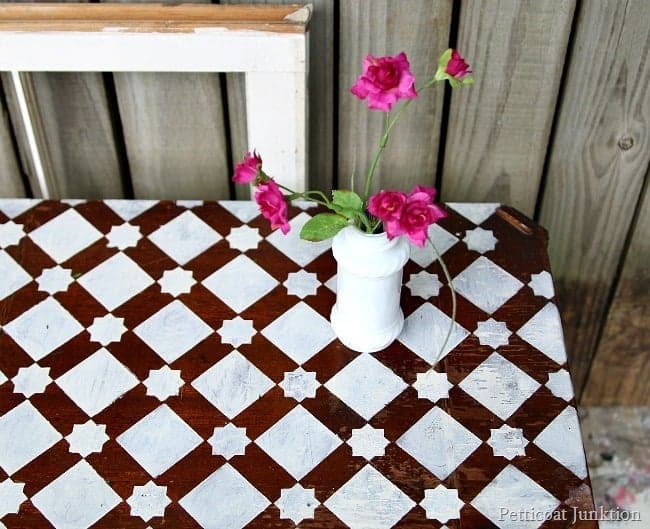 I like the finished look and really love the stencil design.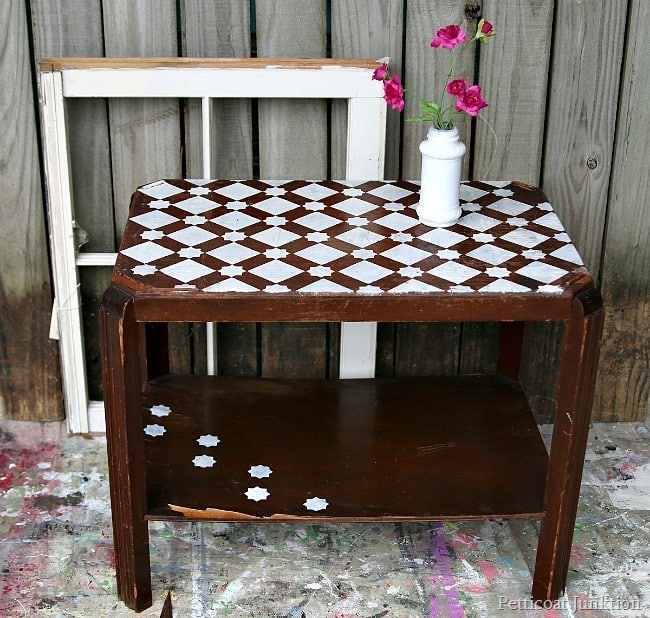 Let me know what you think…. then take the tour.
Want to know the secret to perfect stenciling? See my post here...How To Stencil Like A Pro
links are below.
Have a great weekend!
Kathy
.