It rained and sleeted and snowed this weekend.
But for a time on Saturday the sun was shining and the snow melted …..and it was a perfect day for the Nashville Flea Market.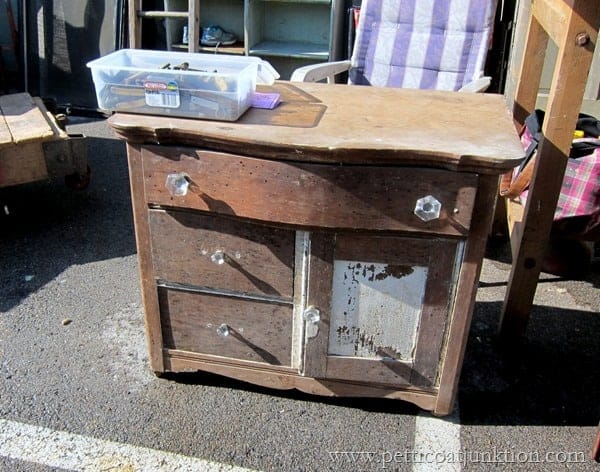 What do you think?? Can I save this shabby dresser ?
It was calling my name.
It had me at the chippy paint.
It's definitely not in the best of shape.