Got you with the title didn't I?
I usually only show good junk finds, but there are all kinds of things at the Nashville Flea Market.
I spotted a vendor with some really cool western wear at the past market.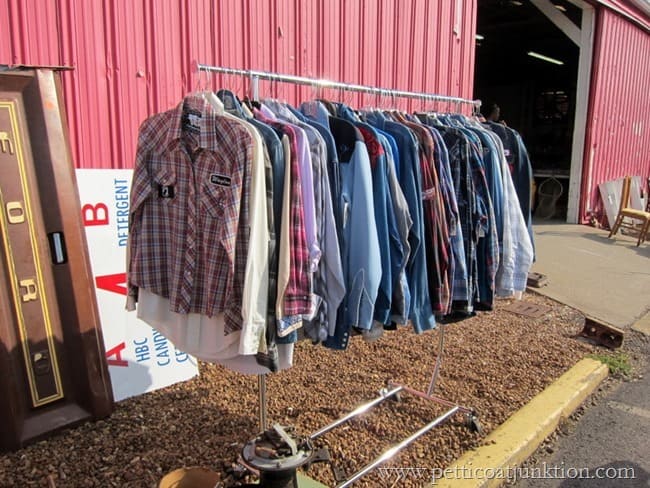 My favorite western shirts are the ones with snap closures….they beat buttons any day.
Snaps just say "western".