This has been a crazy, fun, super-duper week.
Austin Peay (where I'm enrolled in college) has been closed all week for snow…until todayl
Really….why make us go today…
Spring Break is next week.
One more day off for snow would have given me a two week break.
And I have to take a mid-term test today.
I know… I can't stand the whining either…..enough of that.
I worked on another Spring project this week.
I was going to photograph it but my project just doesn't fit into the snow thing this week.
I may have to photograph it inside if this snow doesn't melt soon.
I'll be sharing the project on March 19 at the Swing Into Spring party.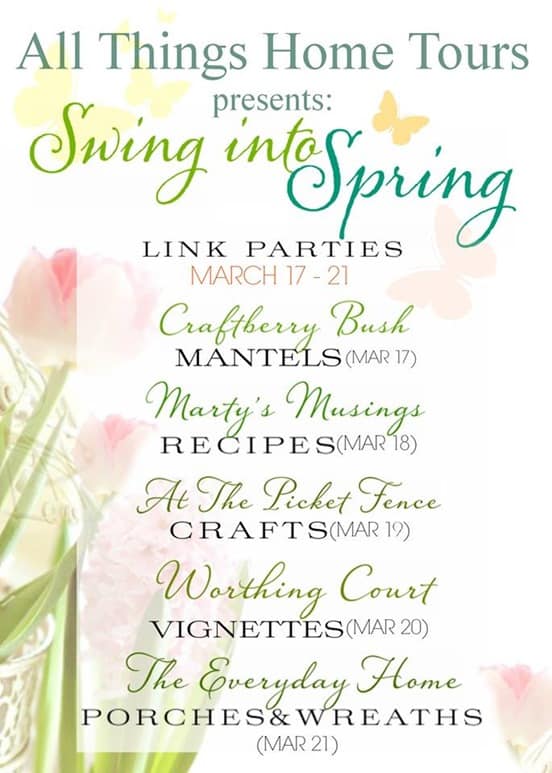 At the Picket Fence will be hosting the Craft day on Wednesday and I will be a co-host.
More on the Swing Into Spring party later.
I have to rush off to class
Leave me a little note below.
I love hearing from you.
You only have to leave your name (first name is ok) and your email address, then your comment.
Your email address will not be shown on my blog.
Thanks for stopping by and have a great week,
Petticoat Junktion Pinterest Boards
Kathy