I don't know about you, but I have a bunch of old stuff or just plain old junk at my house cluttering up closets and drawers. Sometimes I toss the stuff out, sometimes I donate it, and sometimes I repurpose it. The repurposed solution is the best. It might surprise you what can be repurposed or reused. And you will be even more surprised at the makeovers.
1. Door Knobs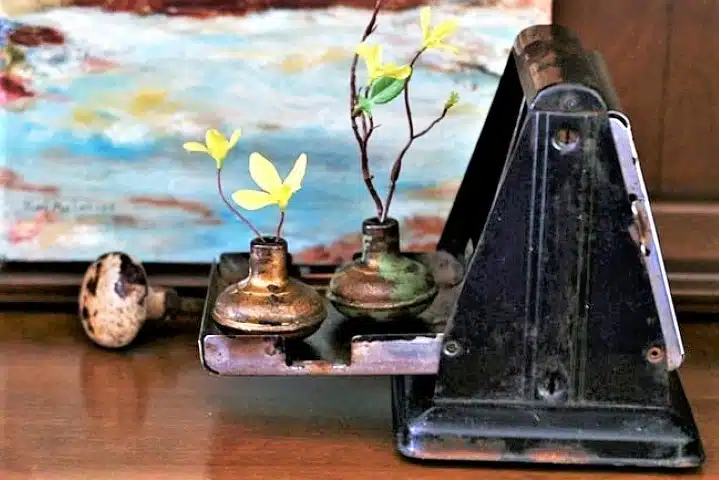 If you don't have old door knobs in your junk stash you can always find a few at your local thrift store, Habitat Restore, or flea market. The knobs look great shined up and displayed by themselves or sit them up and stick a few artificial flower stems inside. Display on a vintage toaster.
How To Decorate With Vintage Door Knobs
2. Drawer Pulls And Skeleton Keys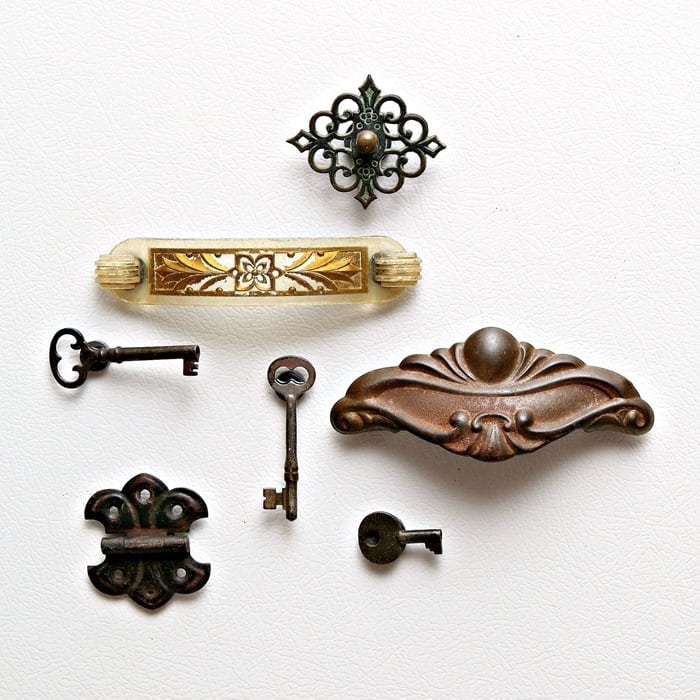 Who doesn't need a magnet...or a dozen. Go through your junk drawer and grab anything smallish, lightweight, and eye-catching. Glue a magnet to the backside and hang.
DIY Magnets Made With Vintage Keys And Old Hardware
3. Silver Plate Goblets
Have you tried your hand at making candles? You know they are one of the most popular home decor accessories. Purchase candle making supplies at your local craft store, find a silver plate goblet, cup, or bowl at the thrift store and get busy.
How To Make A Silver Plate Goblet Candle
4. Liquor Bottles And Caps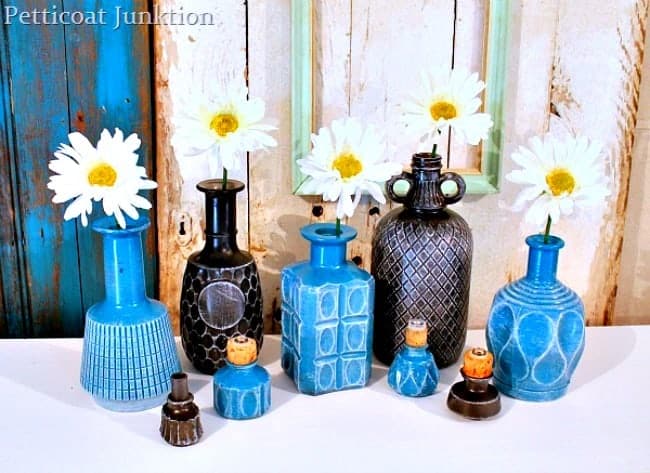 Some liquor brands get really creative with their bottles. Snag a few at the recycle center and spray paint them along with the glass stoppers. They make beautiful vases.
Spray Paint Glass Bottles Then Dry-Brush With White Paint
5. Curtain Tie-Backs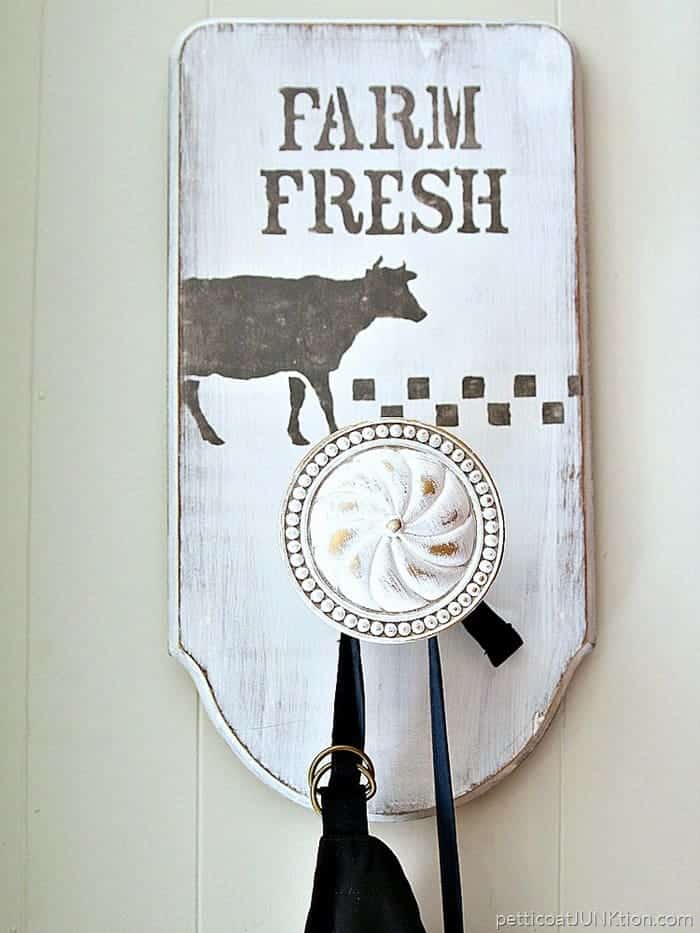 Curtain tie-backs used to be all the rage but not so much anymore. Well, maybe in big fancy schmancy homes. Often the tie-backs have screws already attached to the back. Screw them into the wall or existing wall decor then hang something.
DIY Kitchen Wall Sign | Thrift Store Decor
6. Outdated Cloth Calendars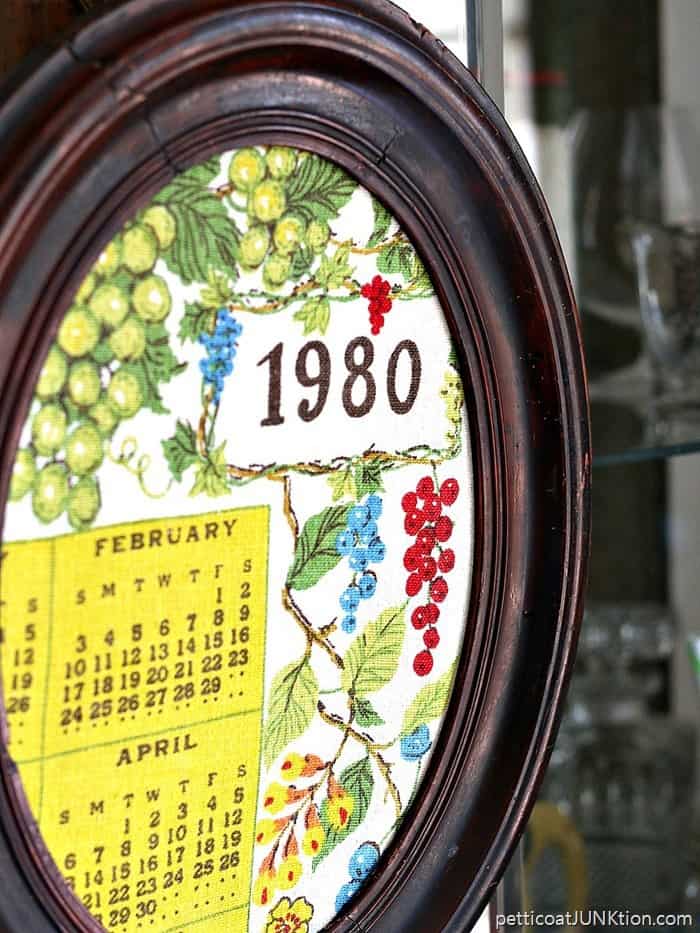 I love the old cloth calenders with the full year displayed along with a beautiful design. Often the colors are bold, which is right up my alley. Find a cool frame and frame a cloth calendar.
Upcycle Idea For Colorful Fabric Calendars
7. Belts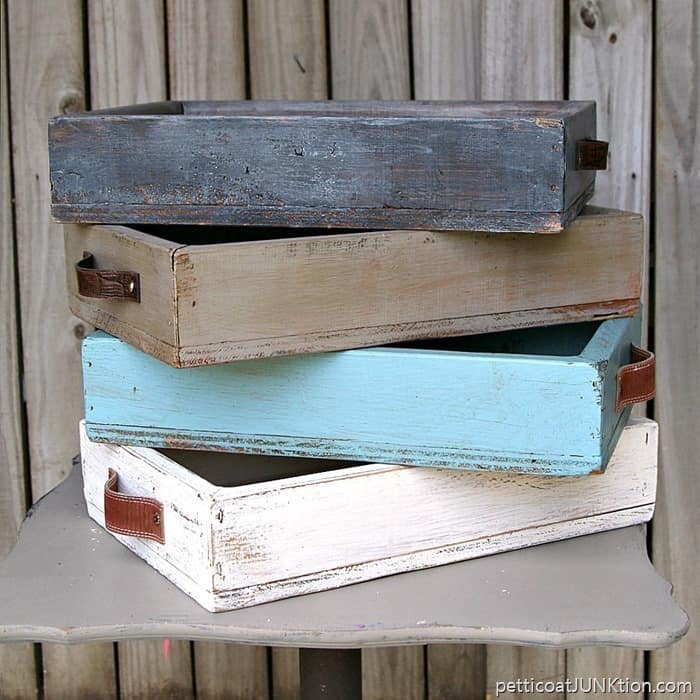 What can you say about belts, except you can use them in soooo many ways. Add them to boxes as handles, wrap them around glass containers to make cool vases, or strap a bunch around a chair seat for a cool look.
How To Make Paint Look Old Using Waxes And Toners
8. Chandeliers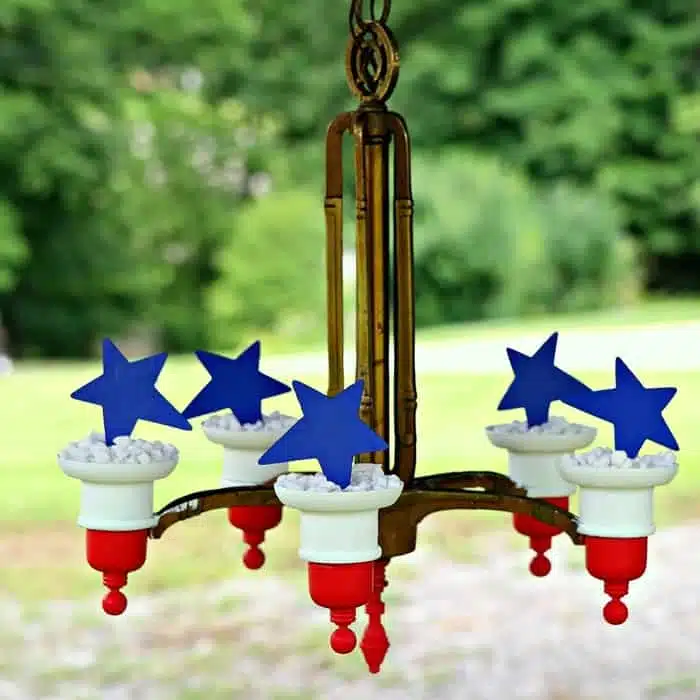 Old chandeliers with the wiring and light bulb attachments removed make great outdoor lighting when you add led candles to the bulb spots or add decorative items that speak to you.
Brass Chandelier Upcycle Project Idea | Red White Blue DIY
9. Broken Jewelry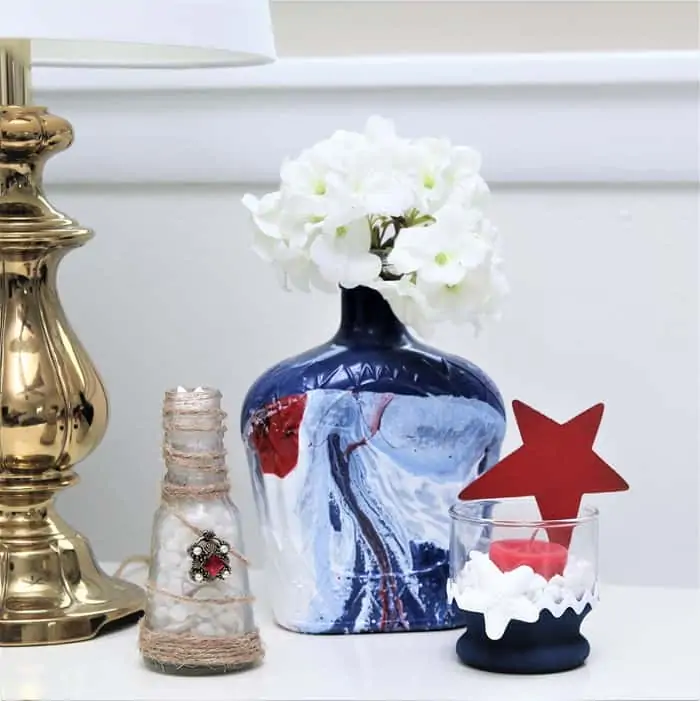 Jewelry with missing stones and broken chains can be used to decorate glass bottles, bookmarks, vases, and more. Vintage jewelry is the best for these projects. More character!
10. Kitchen Ware
You can repurpose all types of pots, pans, lids, etc. as plant containers or trays. The options are limitless. Pot a succulent in an old water dipper or use a tea kettle to display a pretty geranium.
My DIY Recycled Flower Pot Ideas
11. Old Linens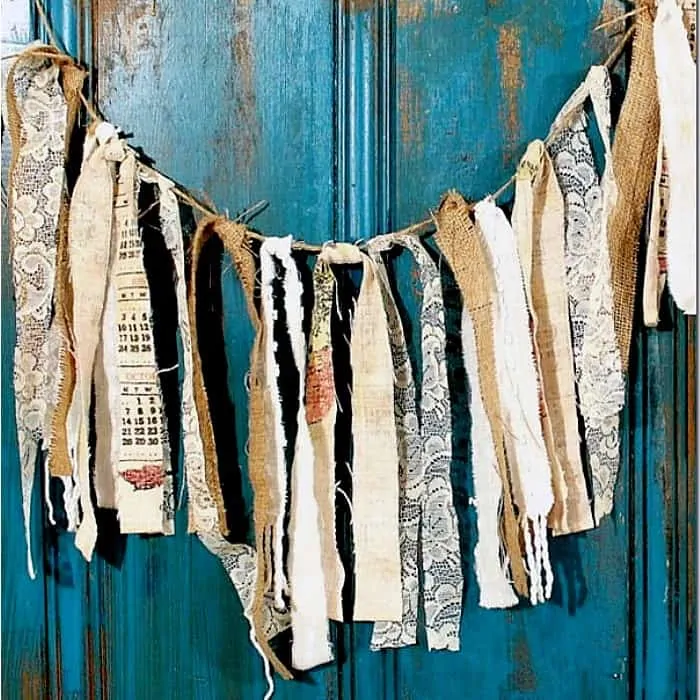 Use old linens to make cloth garlands. This DIY is so easy you can get the kids involved. Old lace, cloth calendars, burlap, and sheets are all great items for this project.
How To Make A Vintage Linens Garland
More Repurpose Ideas...
These upcycled can vases are a knock-off of popular West Elm vases, which are very pricy. You don't have to get fancy. Just spray paint them without the crinkles!
Recycle all kinds of items into door wreaths.
11 Repurpose Ideas For Things You Normally Toss In The Recycle Bin Or Garbage
Author: Kathy Owen (Petticoat Junktion)
Kathy is the founder of PetticoatJunktion.com, a home décor blog focused on repurposing and upcycling furniture, old hardware, rusty stuff, and thrifty finds into unique home décor. Kathy's projects have been featured on the Home Depot Blog, Plaid Crafts, Behr Designer Series, and in numerous magazines. Read more about Kathy here.