Create distinctive eye-catching wreaths using unconventional items. Unique items can be used for the base or the bones of the wreath, the decorative elements of the wreath....or both.
Your wreath materials do not have to be expensive. Shop local thrift stores or junk shops and think outside of the box when looking for items to make a wreath. These 13 wreaths were made by yours truly, and I hope they inspire you.
1. Wood Chair Back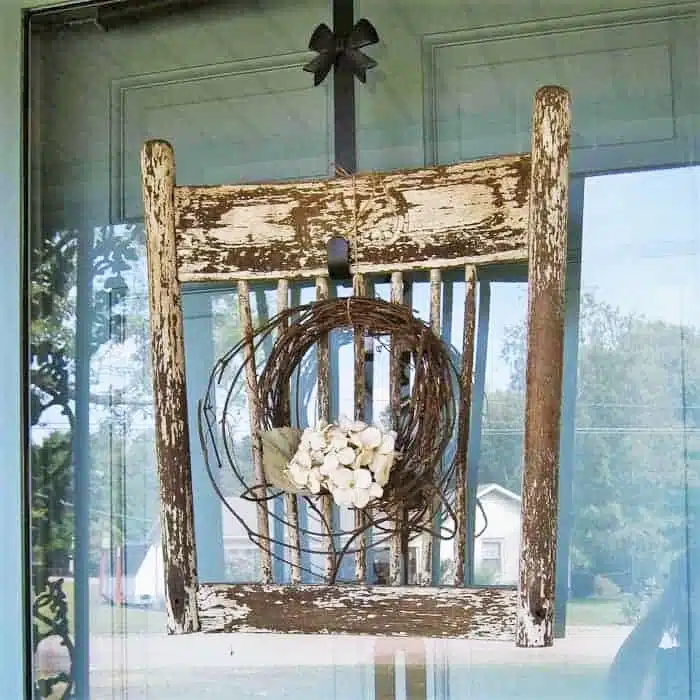 Who doesn't love white chippy paint and aged wood? I found the chairback at my favorite junk shop; the rest is history. The grapevine is a tiny bit of a large grapevine wreath from my stash. I'm a big fan of asymmetry, and most of my wreaths are a testament to that! Perfect balance is overrated.
2. Rake Head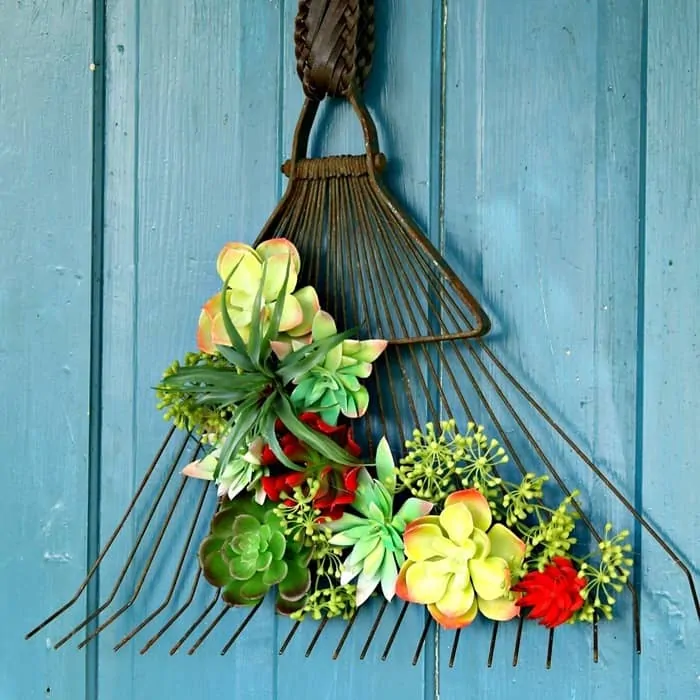 A rusty rake head makes a great backdrop for artificial succulents or a small wreath. I hung a tiny floral fall wreath from the rake head last year, and the look was perfect for the season.
3. Compact Discs
The box of compact discs was just sitting in my desk drawer, and I couldn't see all those white discs going to the landfill. I hot-glued them together and added a bow. Simple and cute. Change up the bow with the seasons.
4. Fabric And Paint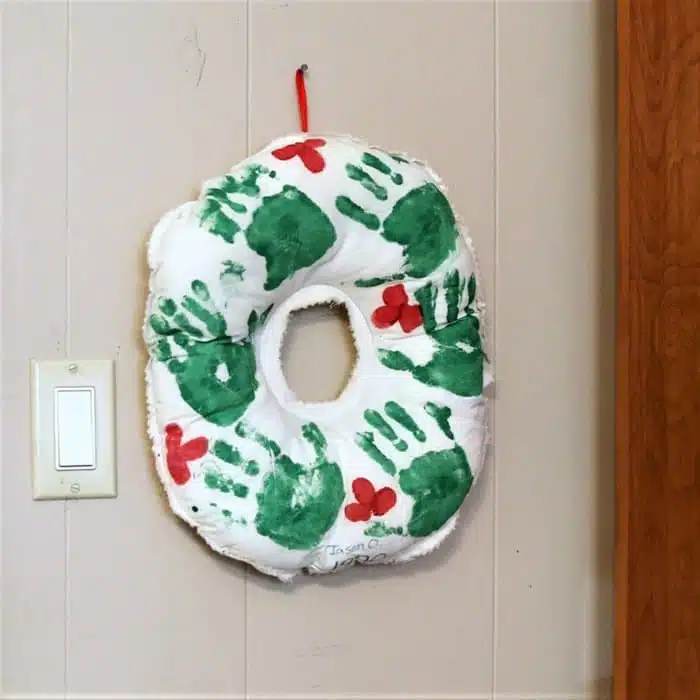 Our son made this wreath when he was in daycare. His handprints and fingerprints make the greenery and the berries—a great keepsake.
5. Themed License Plate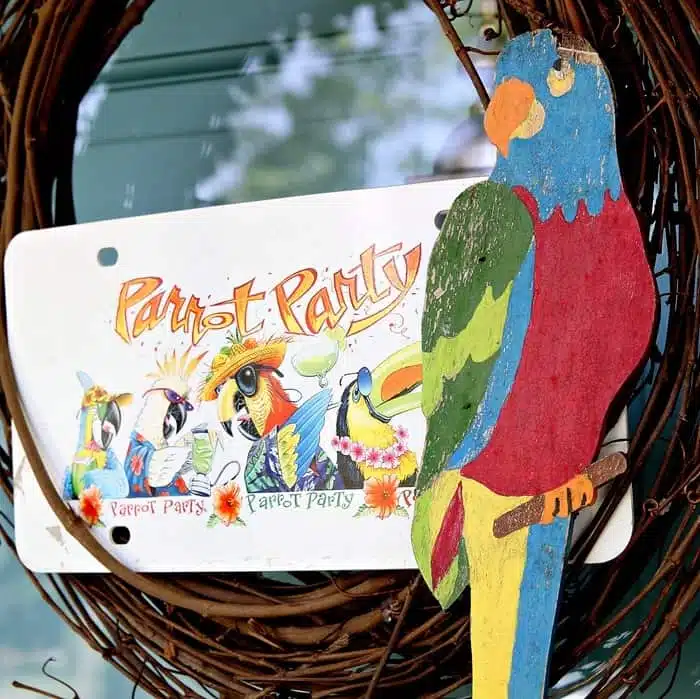 My sister bought the parrot party license plate for me. She knows I love Margaritas and any Margaritaville Bar or Store.
6. Antique Shutter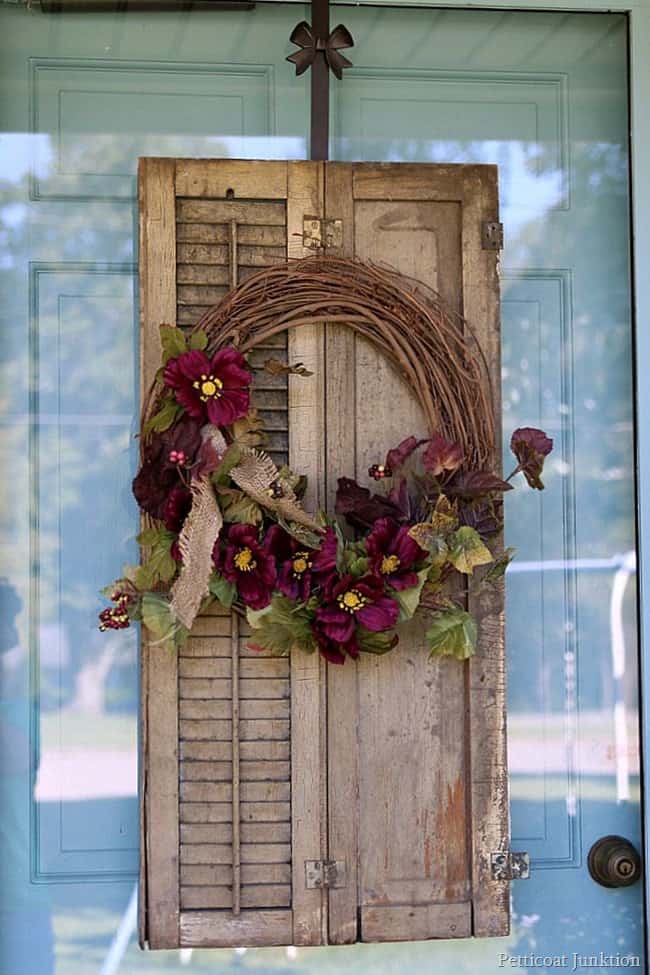 Vintage shutters are great decor pieces. I've used them to make large welcome signs for the porch and small signs to hang inside the house. They also make great greeting card holders. This antique shutter was the perfect backdrop for the grapevine and purple flower wreath.
7. Flannel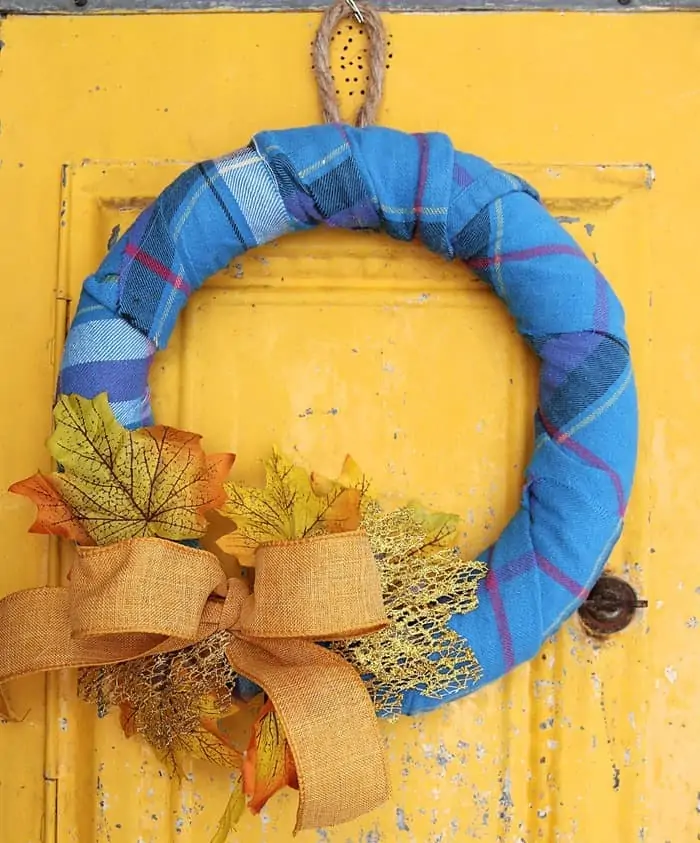 Use a styrofoam wreath form and wrap it with flannel. I bought an old flannel shirt at the thrift store for this project. Again, a bit of greenery and a ribbon offset to the side showing my quirkiness.
8. Tennis Racket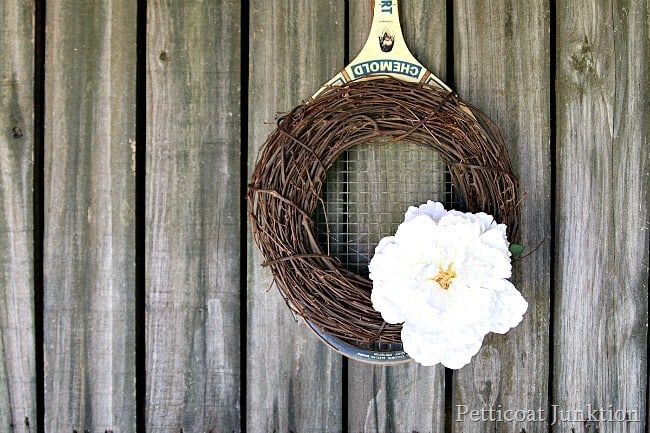 What a fun, whimsical piece. You don't need to add a hanger when you use a tennis racket as a wreath holder.
9. Garbage Can Lid
Sunflowers are kind-of country, so what better object to hang them on than an old rusty garbage can lid? The lid would have looked great too with sunflowers all the way around.
10. Metal Home Decor
For those of you who don't have a large stash of junk, I have this cute wreath where I added a decorative metal rooster to a grapevine wreath along with a few flower stems.
11. Holiday Headbands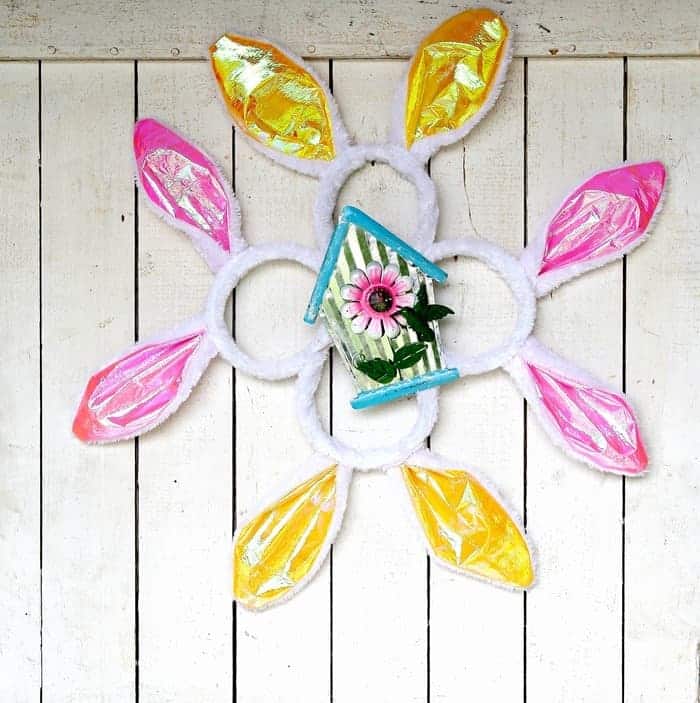 The rabbit ear wreath is made using whimsical rabbit headbands from Dollar Tree. I wired them together and placed the tin birdhouse from Dollar Tree in the center.
12. Handbag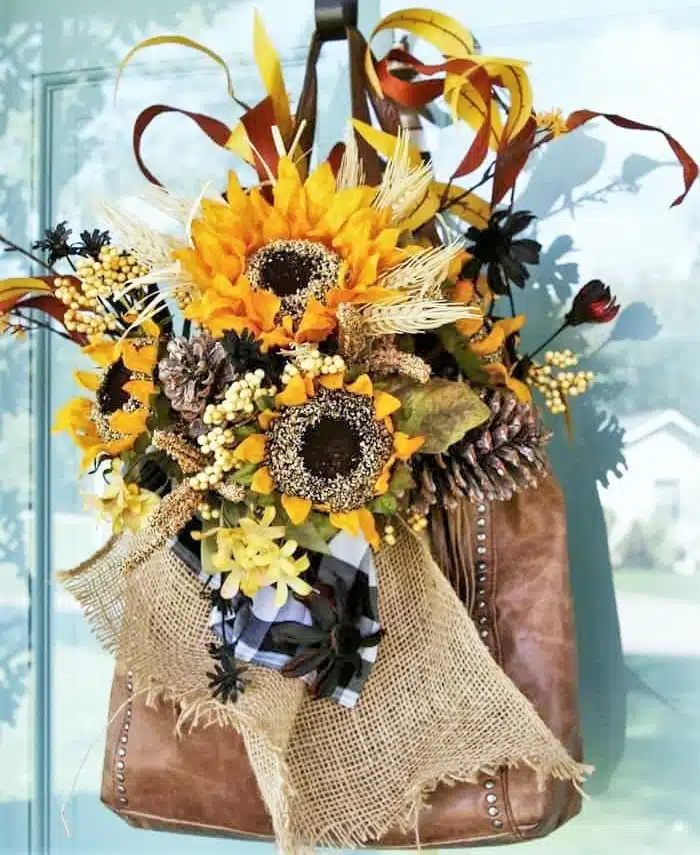 I have a lot of purses and large handbags in my closet. I never throw them away or donate them to Goodwill. Select a handbag that fits the season and fill it with artificial flowers and ribbon to make a cute floral display for the front door.
13. Hat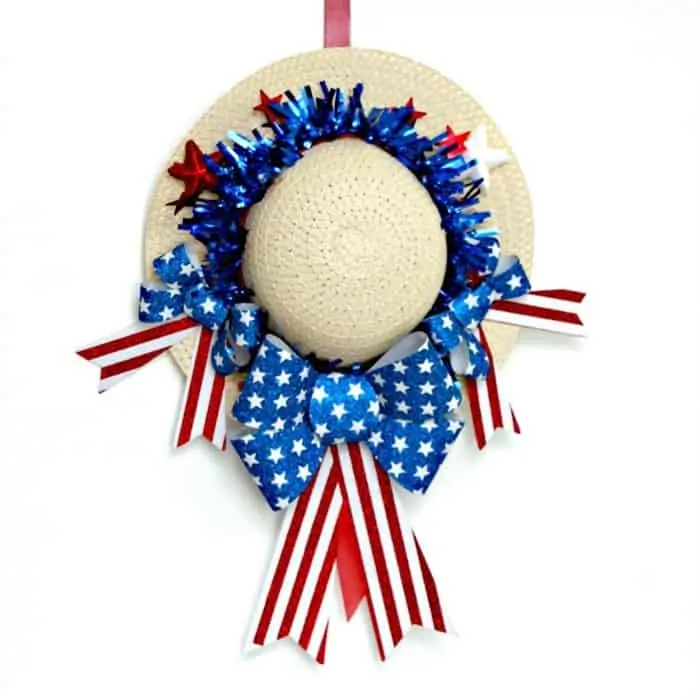 Dollar Tree is one of my favorite stores. Of course, things are not one dollar anymore, but I still love the store, and so does Ms Sofi. The hat and bows came from Dollar Tree, and putting them together was easy-peasy.
14. Floral Wreath Ideas
Take a look at my floral wreath roundup here....13 Blooming Beauties: DIY Floral Wreaths For Spring And Summer
Author: Kathy Owen (Petticoat Junktion)
Kathy is the founder of PetticoatJunktion.com, a home décor blog focused on repurposing and upcycling furniture, old hardware, rusty stuff, and thrifty finds into unique home décor. Kathy's projects have been featured on the Home Depot Blog, Plaid Crafts, Behr Designer Series, and in numerous magazines. Read more about Kathy here.