I added sisal rope around the top of an old crock then filled it with rocks and faux succulents. Now I have a unique planter. I wasn't sure the sisal rope would work on the crock but it does and the succulents are happy!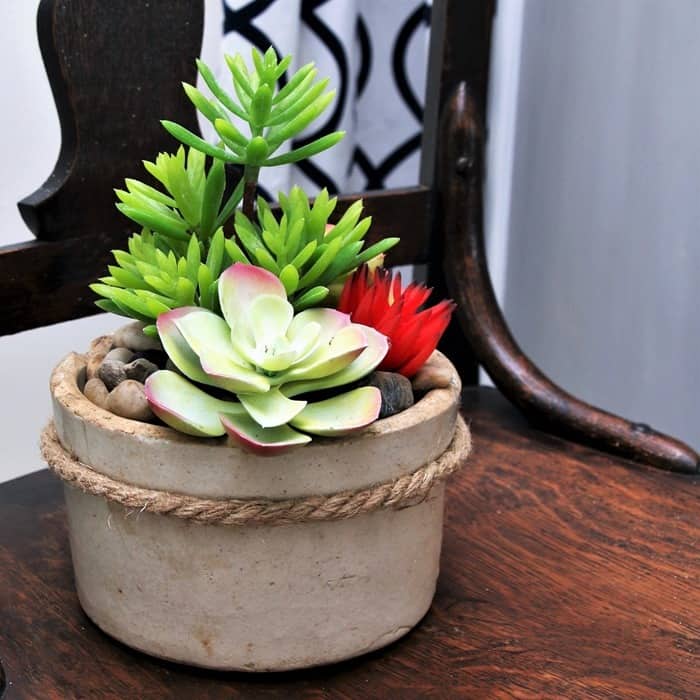 I found the crock sitting on the workbench in our shed and I was glad to see it. I remember bringing the crock up from Florida when we moved back to Tennessee in 2010. I bought the crock somewhere back in my yard sale and junkin' adventures around Pensacola. Boy, those were good days and I miss them. This project is on the Thrift Store Decor Tour and you know what that means. Links at the bottom of the post.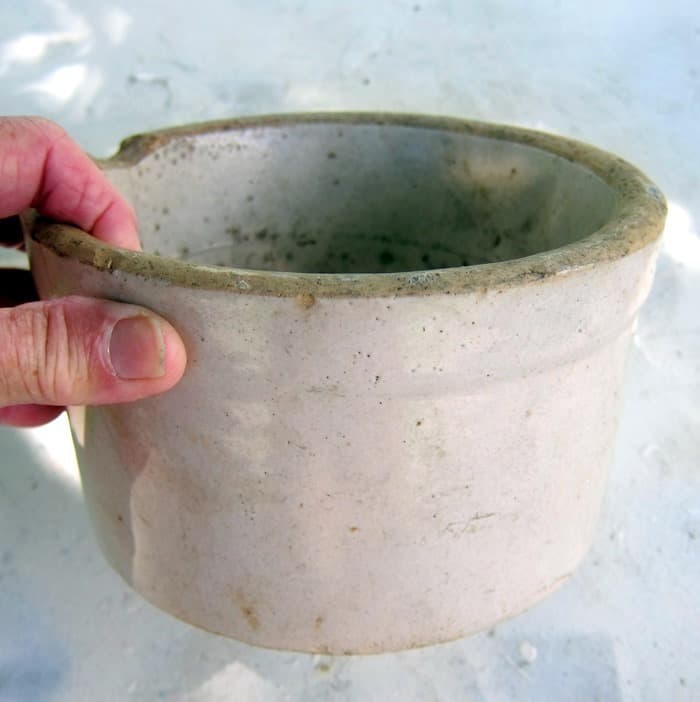 You can see where there is a chunk missing from the top of the crock on one side. That's not a big deal to me.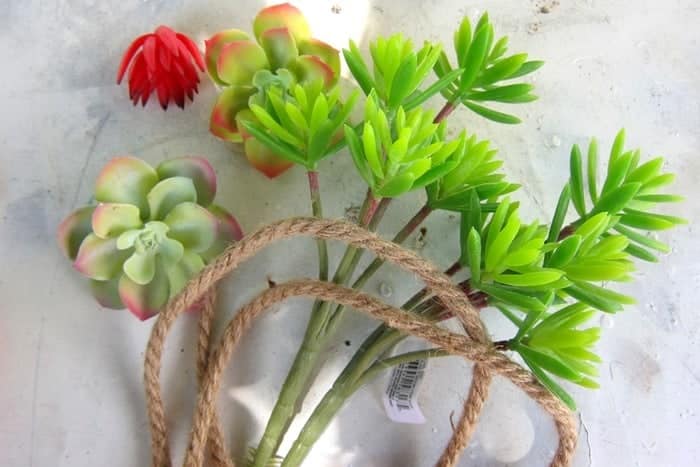 I went thru the workshop rounding up a few succulents. Some I've used in projects before and some  of them are new. The older ones are from the Dollar Tree and the newer ones came from Joanne's on clearance. I always have sisal rope in my craft stash. This rope is old looking and not the new bright shiny stuff.
First order of business was to cut the sisal rope to size and hot glue it to the crock. I followed the line running around the crock about an inch below the top.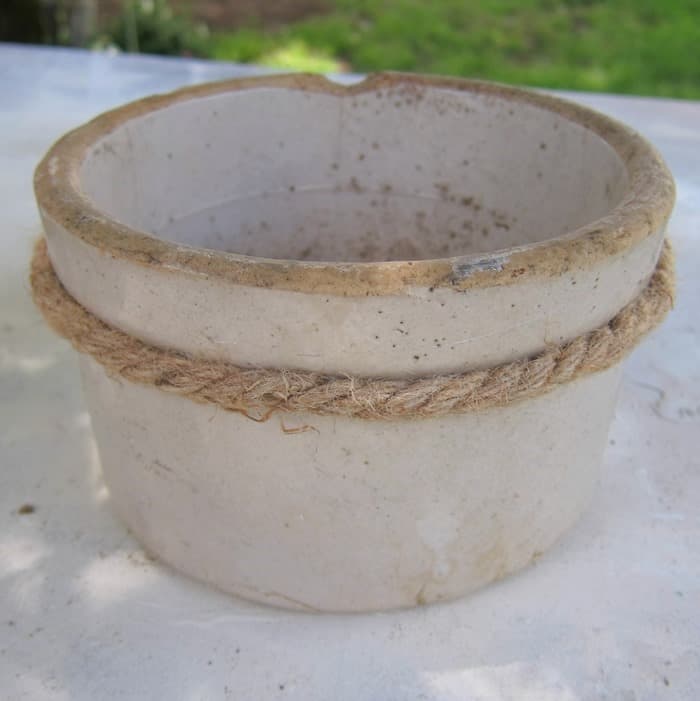 Looks cute just like that. I'm glad I used the brownish older looking sisal rope.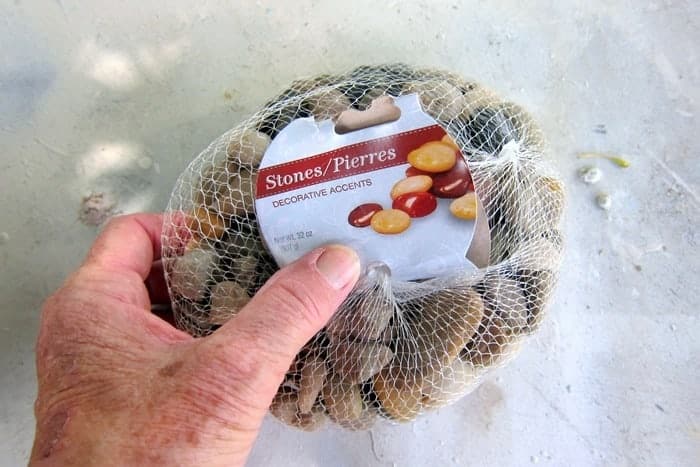 I bought two bags of decorative stones at the Dollar Tree. Did you know things at the Dollar Tree are now $1.25?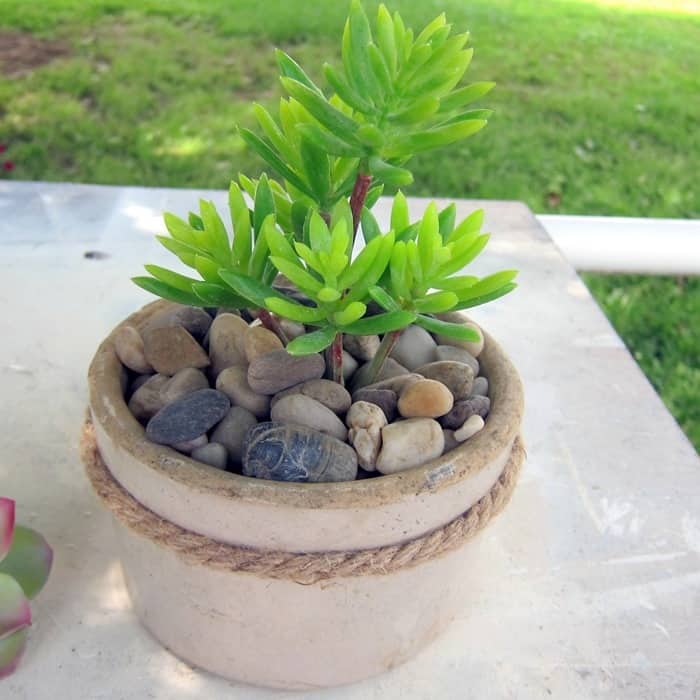 I filled the stoneware crock with the rocks then placed the tallest succulent in the middle of the pot and worked the others around it.
I put four succulents in the pot. I know we are should use the rule of odd numbers with decor but the pot looked just right with this number probably because the large succulent had a lot of little branches. I like that pop of red in the mix.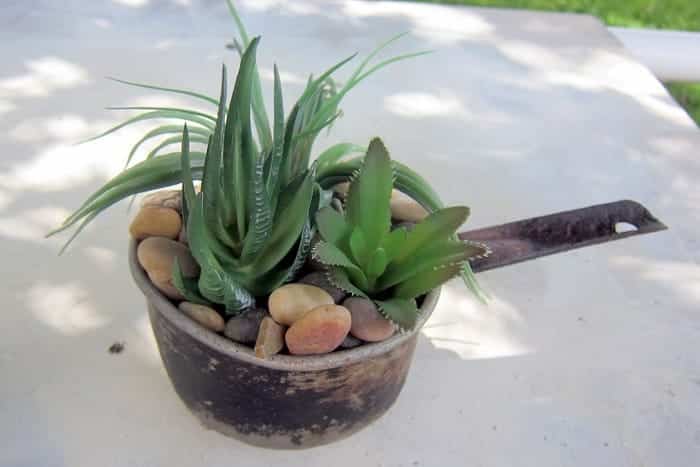 I had succulents and rocks left over so I turned an old water dipper from my favorite junk shop into a planter too.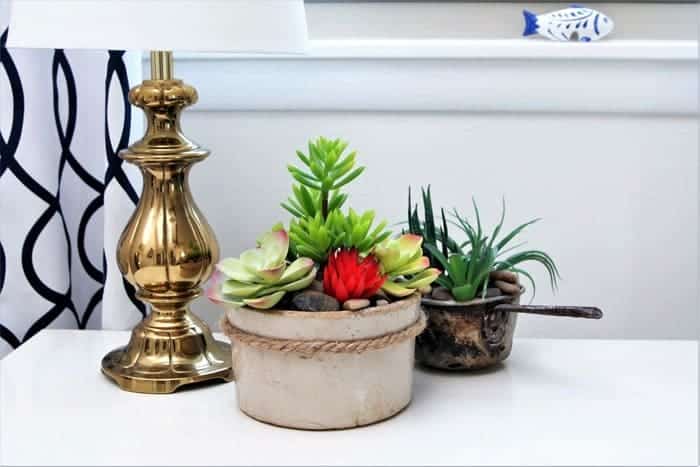 You can turn just about anything into a plant or flower pot. I've used tea kettles, water buckets, Christmas tree stands, and all kinds of unique things that make for a fun display.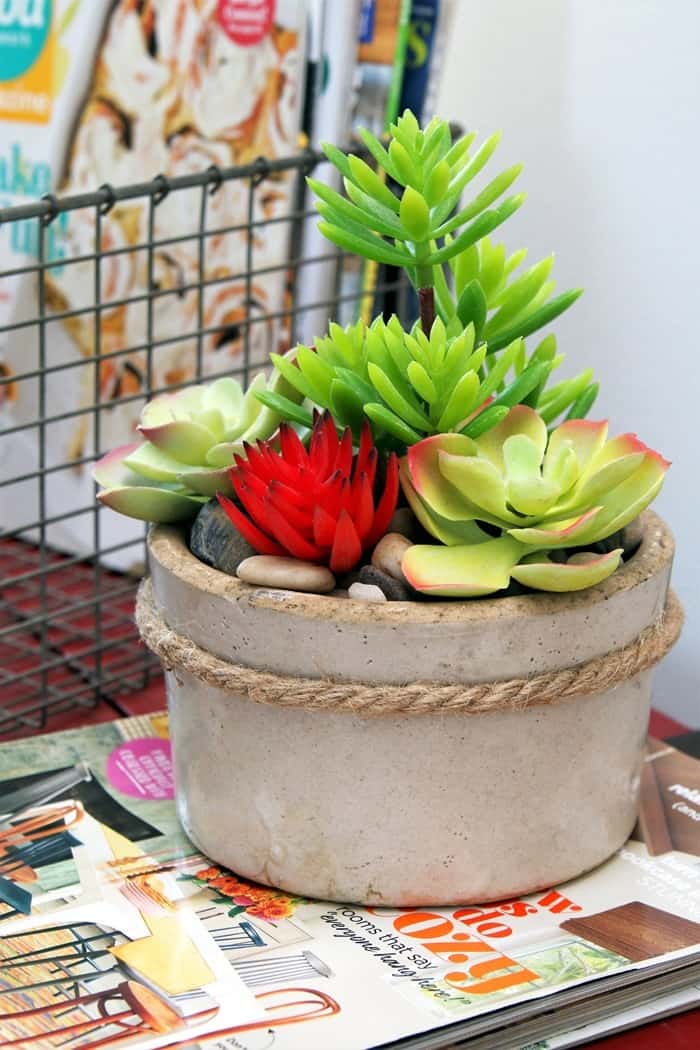 I would estimate the cost of the project at $6. One of the great things about this project is when I get tired of looking at it or the seasons change I can use all the parts in other projects.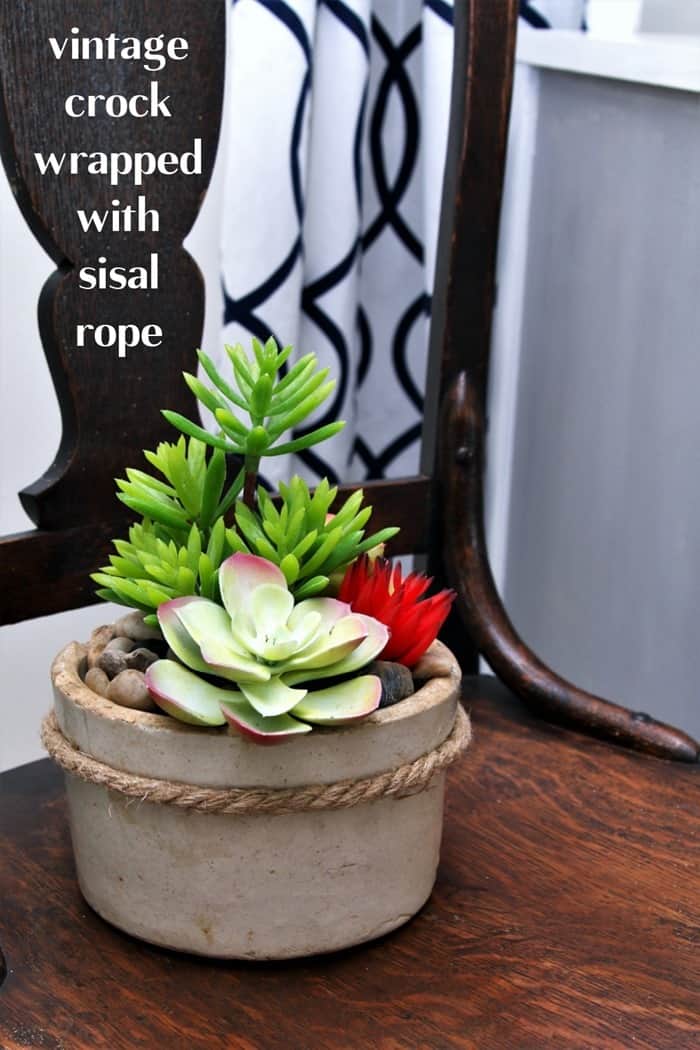 Please take time to leave a note before you take off on the Thrift Store Decor Tour. I love reading your comments and respond to as many as I can. Take the tour by clicking the links below the "before" makeovers photo collage......
As always, thanks for being here, Kathy