disclosure: affiliate links may be used in this post.
Chalkboard Table
The JTS and I finished the reclaimed table. It's now a chalkboard table! It's such a cool project. I had the perfect pieces for this project. It was just a matter of putting  them together.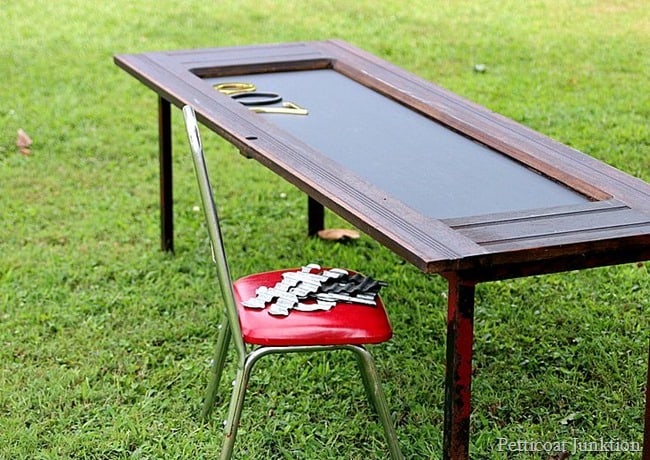 The table is perfect height for a child's table or for a coffee table. It is a little long so not sure about the coffee table.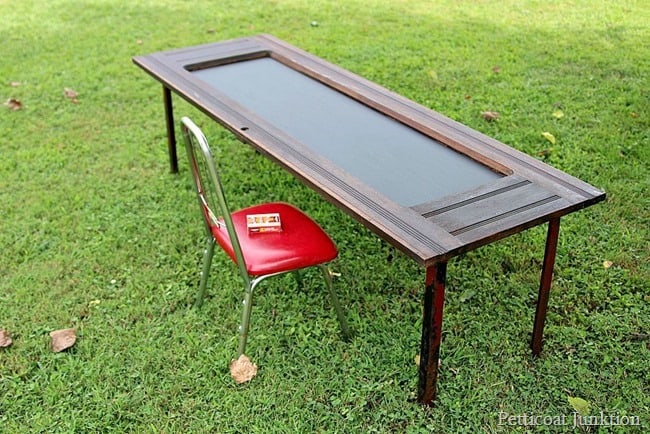 It's darn cute though. At least I think so.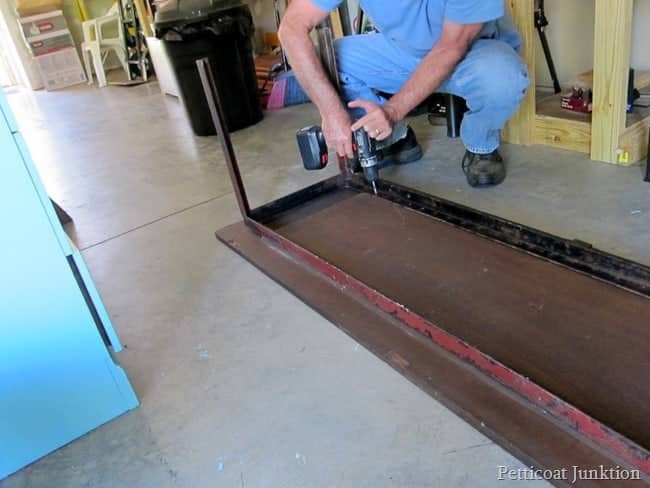 The JTS attached the door to the iron base. If you missed the post where I talked about To Paint or Not To Paint the door you can see it here.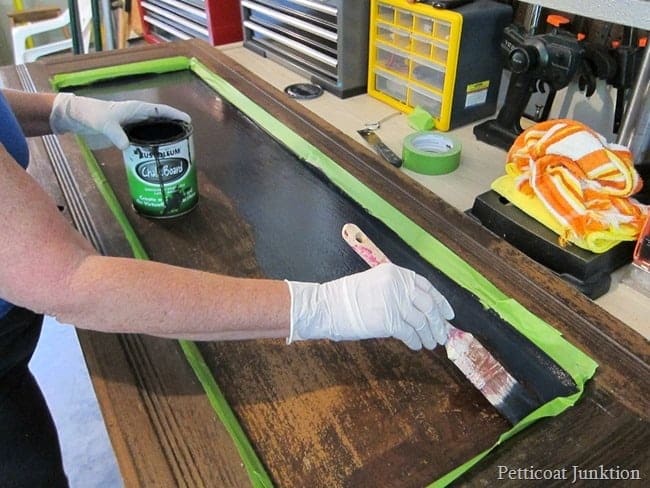 Before we put the two pieces together I painted the middle of the door with the chalkboard paint. Now this isn't chalk paint…it's chalkboard paint.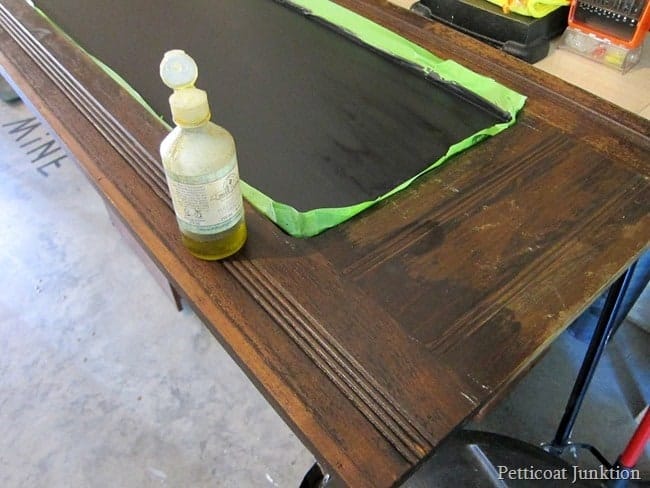 I used hemp oil to revive the finish. It doesn't get rid of all the scratches and other imperfections but it does bring the finish back to life. In this photo I'm working from the left side to the right applying the oil.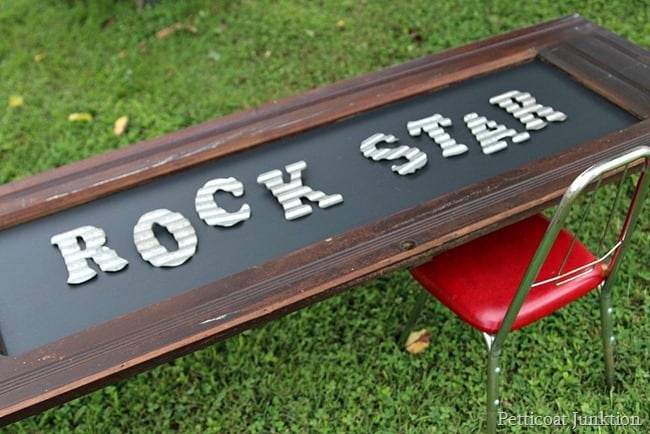 Before using a new chalkboard it has to be seasoned. Did you guys know that? You use the edge of the chalk and rub it all over the chalkboard. But you have to wait a few days after painting before you season the board. I took these photos before the board was seasoned. It also looks prettier before it's seasoned. I'll take some photos after I use the chalk on it and share them with you.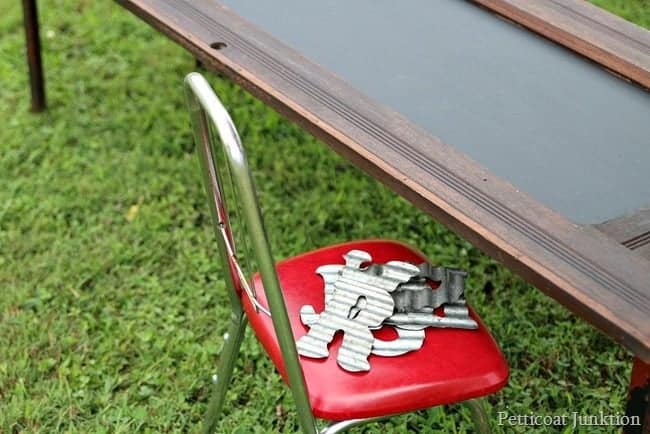 What do you think of the table? I listened to you guys and I didn't paint the whole thing. I thought the black chalkboard paint was a good idea because it transforms the piece but not in a bad way?? I think so anyway, what about ya'll?
You guys have a great weekend! Kathy