Angel Assemblage Art
These are the first RosaAnne Angels of this Christmas season. I made two this week and one of them is a little different. Not sure I would call it an Angel.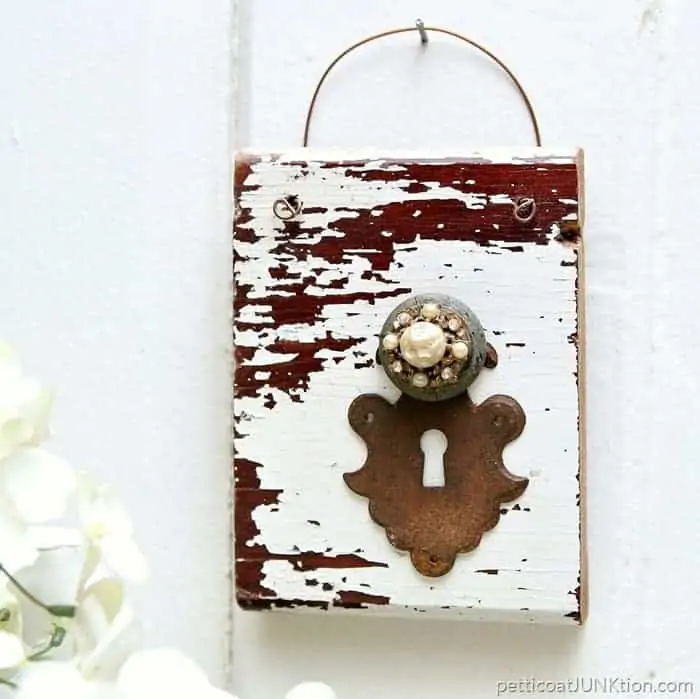 Tiny RosaAnne Angel Assemblage Art
The first angel is tiny and I have to say I like her a lot. I had two of the "body" piece and kept trying to use them as a pair of wings. Then I was playing around and noticed the rusty keyhole piece just needed a face. Ta-dah.
Not sure I would call this one an angel. The compass was in my junk stash and I really wanted to use it as a face. The two white pieces of hardware were in the junk stash too. I have multiples of the white hardware pieces.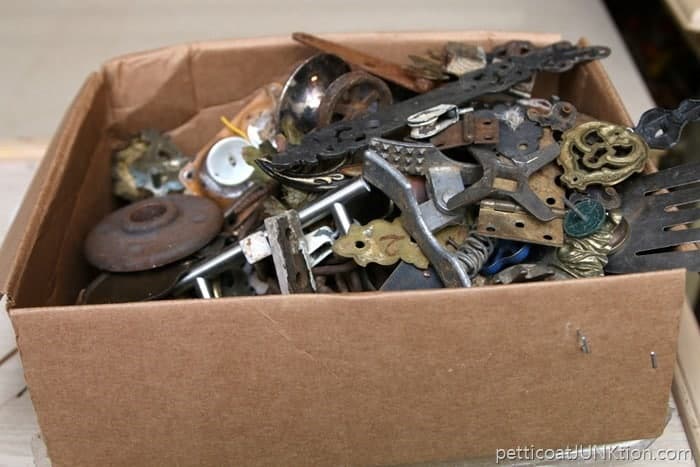 This is the box of goodies I was working from. I have several crates of reclaimed hardware.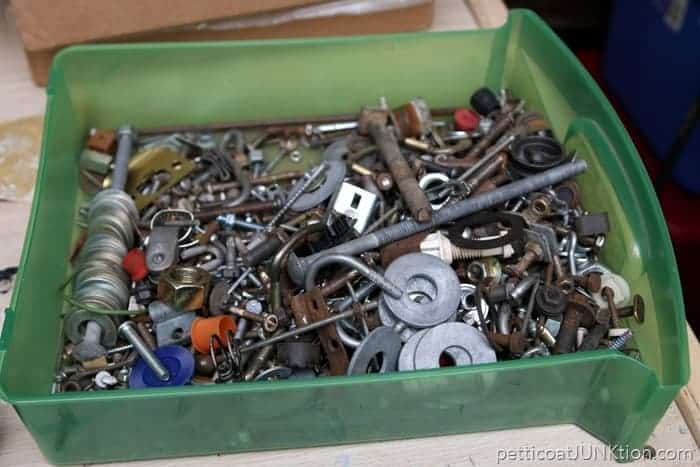 This is one of the bins filled with screws, washers, etc. Sometimes the hardest part of the project is finding the right size screws.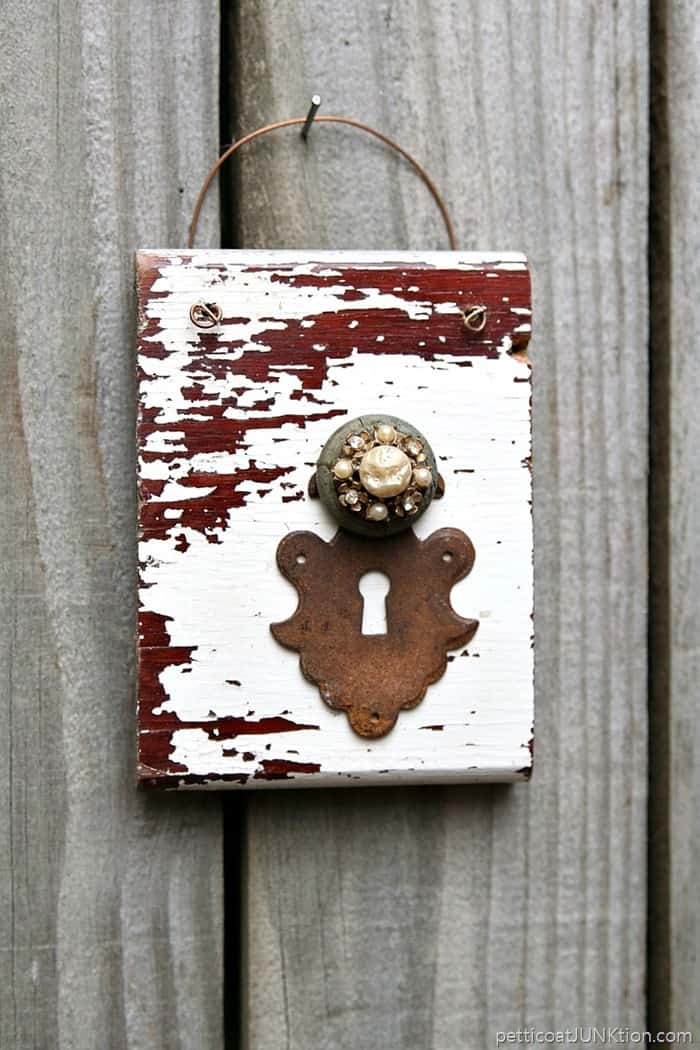 I used DAP RapidFuse to adhere the hardware and earring to the board. I really like to use screws or nails so I know the stuff will stay on but I couldn't nail the earring to the board. The RapidFuse seems to work great. All of the projects I used it on are still together.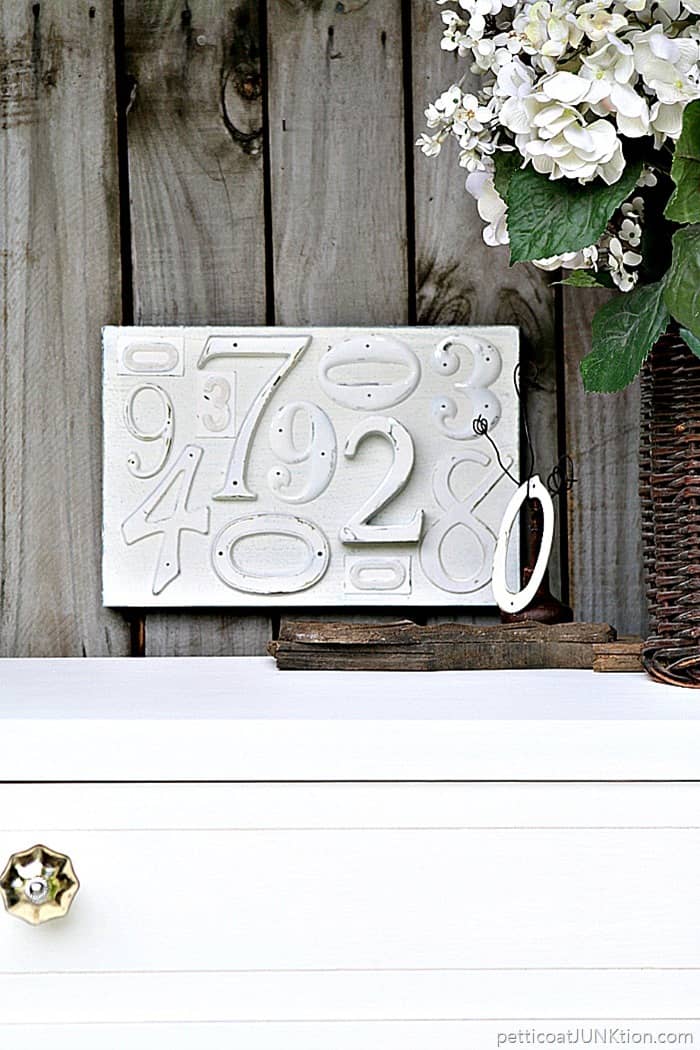 I used RapidFuse on this project and those heavy metal numbers are still attached to the board. You can see the Decorative Wall Art project details here.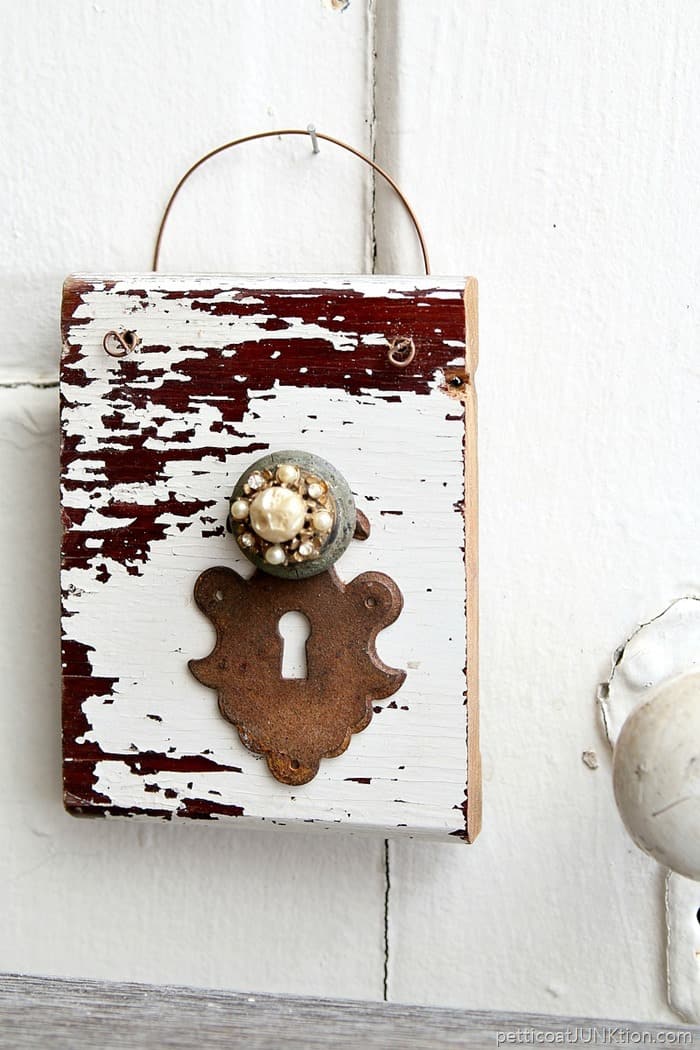 This little RosaAnne Angel is already sold, packed up, and shipped. The hanger is a piece of reclaimed wire. I used a drill and bit to drill two holes at the top of the board to insert the wire. Easy hanger.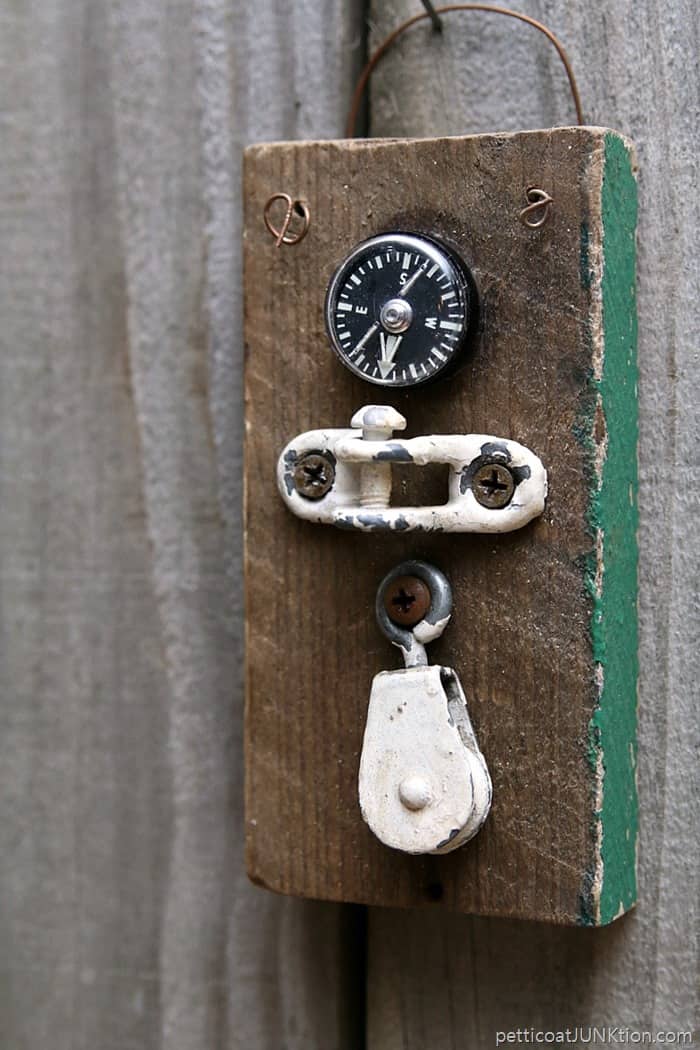 I like the compass face person. What would you call him/her?
The winners of the Craft Supply Gift Boxes have been selected. Two winners replied and the boxes are on the way to them. If I don't hear from the other winner this morning I will have to select someone else. Check your email please. I'm teaming up with 4 more bloggers in January and we are giving away more craft supplies! Stay tuned.
You guys have a great, food filled, family friendly, holiday and I'll see you next week.
Author: Kathy Owen (Petticoat Junktion)
Kathy is the founder of PetticoatJunktion.com, a home décor blog focused on repurposing and upcycling furniture, old hardware, rusty stuff, and thrifty finds into unique home décor. Kathy's projects have been featured on the Home Depot Blog, Plaid Crafts, Behr Designer Series, and in numerous magazines. Read more about Kathy here.