This post brought to you by DAP Products Inc.. The content and opinions expressed below are that of Petticoat Junktion.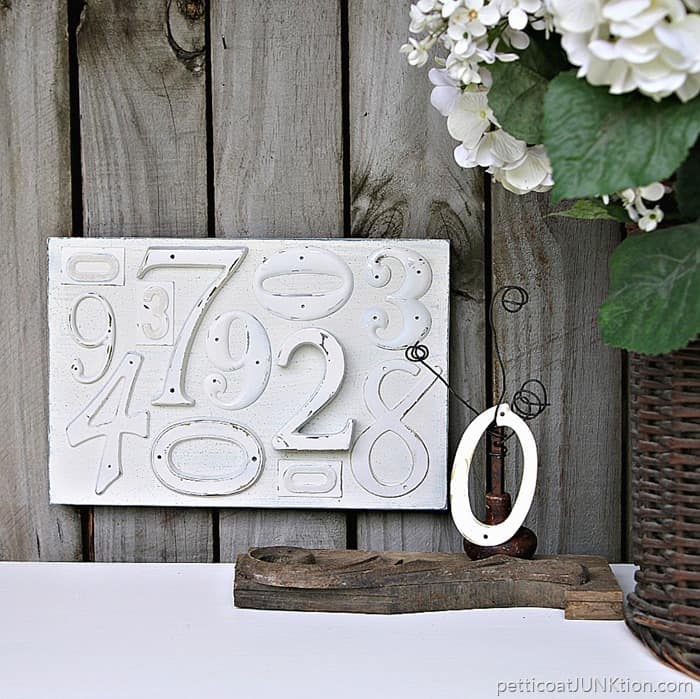 Decorative Wall Art
No Hammer, No Nails, Really!
How many times have I told you guys how lazy I am? A bunch, right? I like easy projects that don't take a lot of effort and this one fits the bill. Number and alphabet home accessories are on trend now and I finally got around to creating my take on the trend.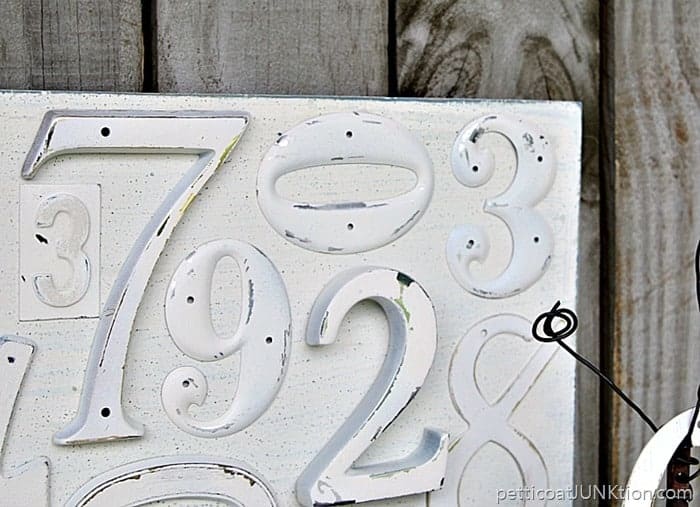 All of the numbers on the decorative wall art are metal and some of them are really heavy. I didn't nail them to the board. I used DAP® RapidFuse™ All Purpose Adhesive.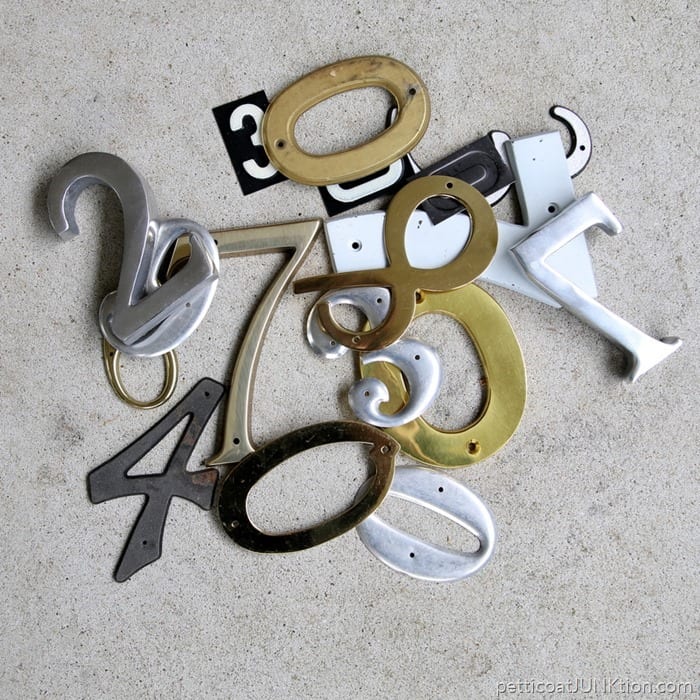 The numbers are thrift store finds. I snag them at cheap prices then wait for project inspiration to hit.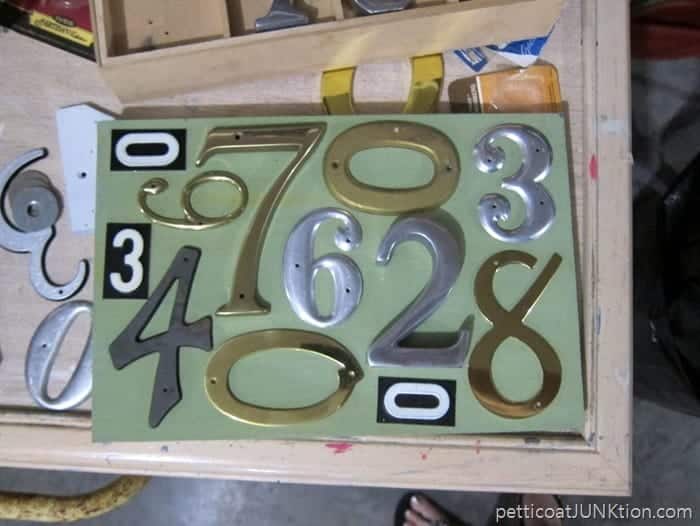 I found a reclaimed board in my stash and laid the numbers out in a neat pattern. I was going to adhere them to the board then spray paint everything but decided to paint the numbers and the board then put them together.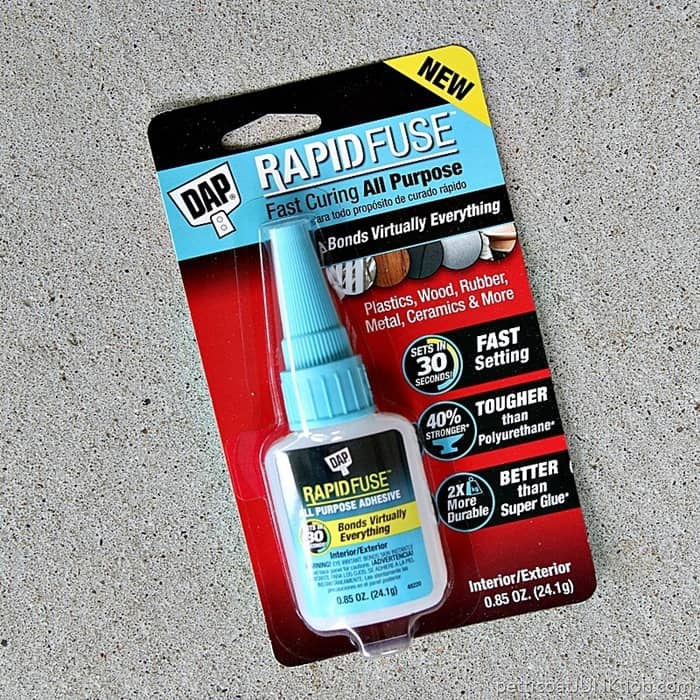 DAP
®
RapidFuse™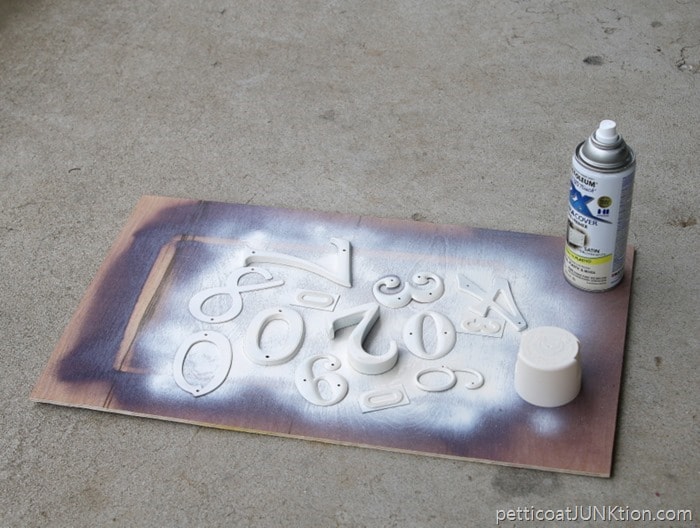 I used off-white spray paint for the numbers and the board. It was raining the day I made the project so I spray painted under our carport. Because of the odor I always try to use spray paint outdoors.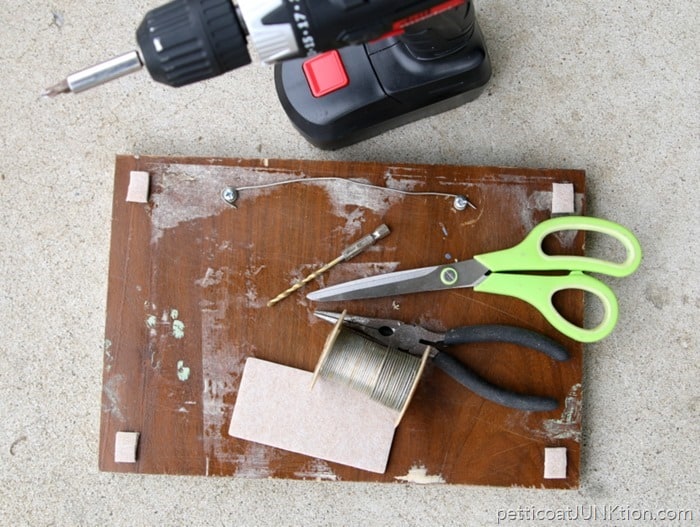 Before adding the numbers to the board I  attached a wire hanger and wall protectors to the back.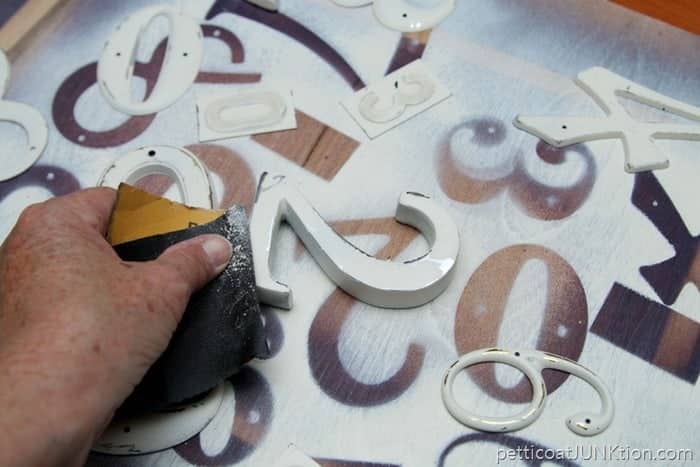 You guys know 9 times out of 10 any project coming out of my workshop is going to be distressed. I lightly distressed the numbers and the board by hand using 150 grit sandpaper.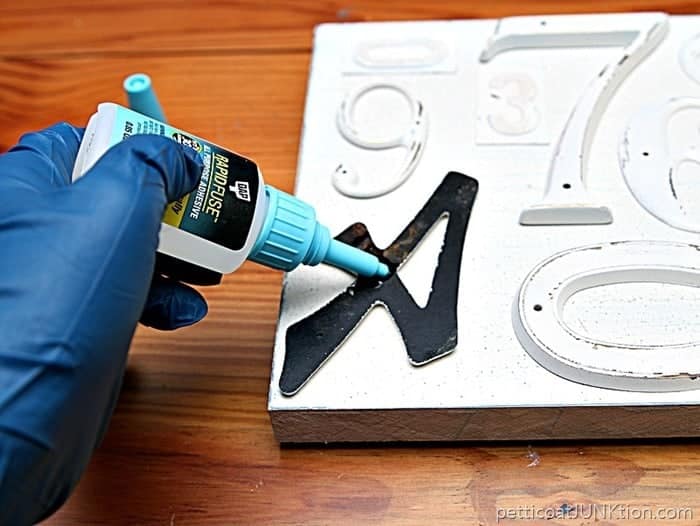 I applied the Dap RapidFuse to the back of the numbers.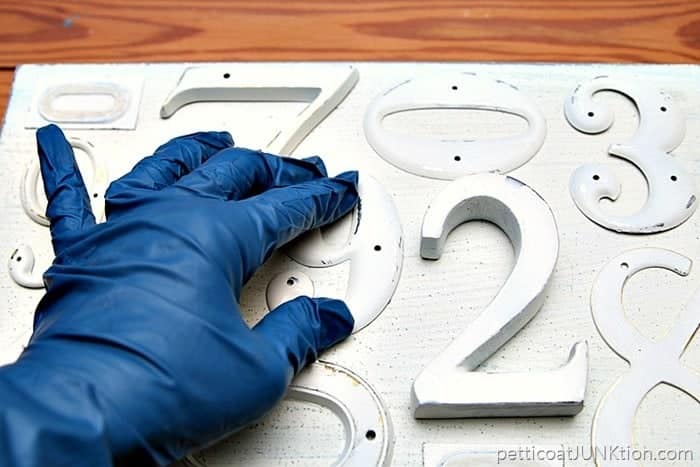 Then I pressed and held each number in place for about 30 seconds. After I had all the numbers on the board I let them sit for a couple of hours. That's all it took. There wasn't any mess and the adhesive dried clear. The RapidFuse is twice as durable as other adhesives and bonds to just about anything; rubber, glass, metal, fabric, concrete….you get the drift. It's great for repairing kids toys and things around the house. I put RapidFuse at the top of my favorite DIY products after using it on the birdhouse project last week. I didn't have to mess with crinkled tubes and dried up sticky glue.Yea!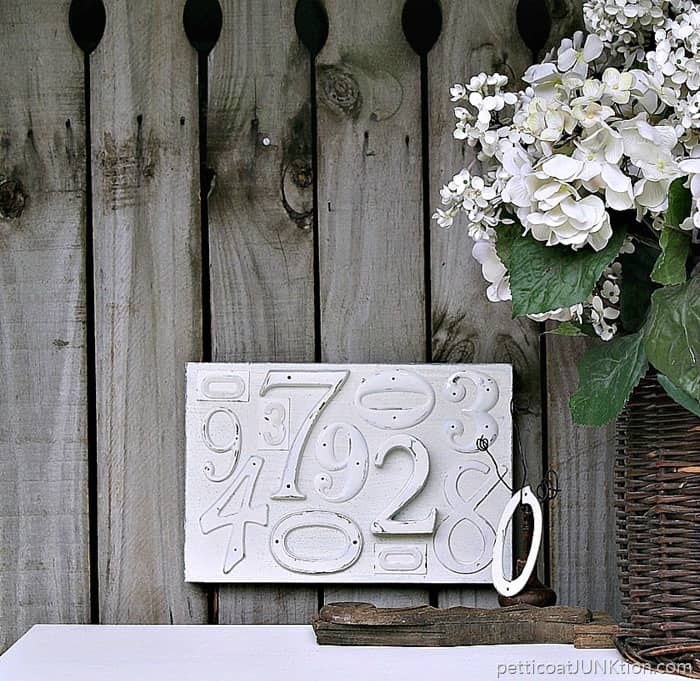 How easy was that. And so pretty. Patting myself on the back and having a piece of chocolate….or two pieces. The project was ready to hang and photograph at the end of the day.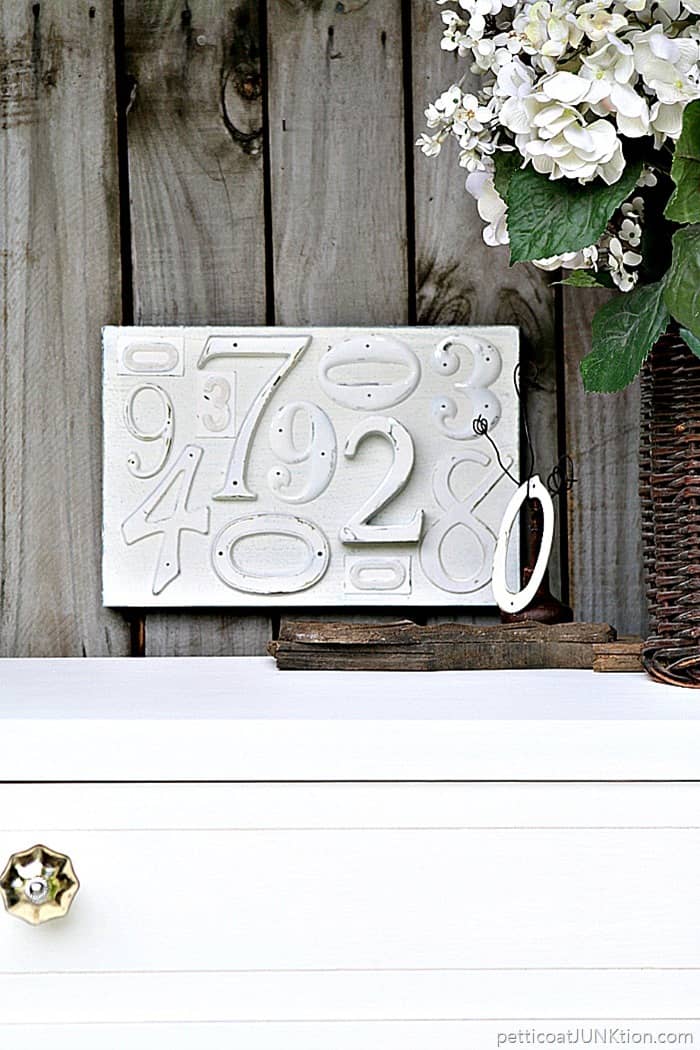 What do you think of the use of numbers and letters in home decor?
Visit DAP Facebook to learn more about the RapidFuse.
That's it for me. Have a great day and I'll see you tomorrow.