This is a fun project using thrift store vases. I painted the vases with a mixture of baking soda and chalk type paint to create a textured finish. Textured vases seem to be trending now. I'm not going to pay an arm and a leg for new vases so I made my own. You guys know that any type of chalk finish is flat, no shine at all. Well, I glossed up my vases! Take a look and tell me which finish you like the best.
This is how the vases looked after I applied the paint/ baking soda mixture. I really like the flat look but decided to go for the shine.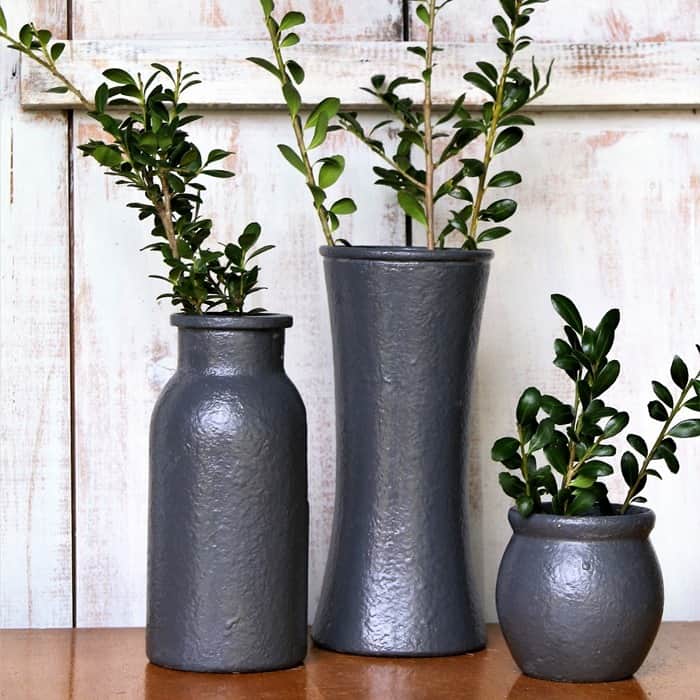 I have to admit they are kind of WOW after I brushed the clear gloss sealer over the flat paint. Time to tell you how I got the textured look.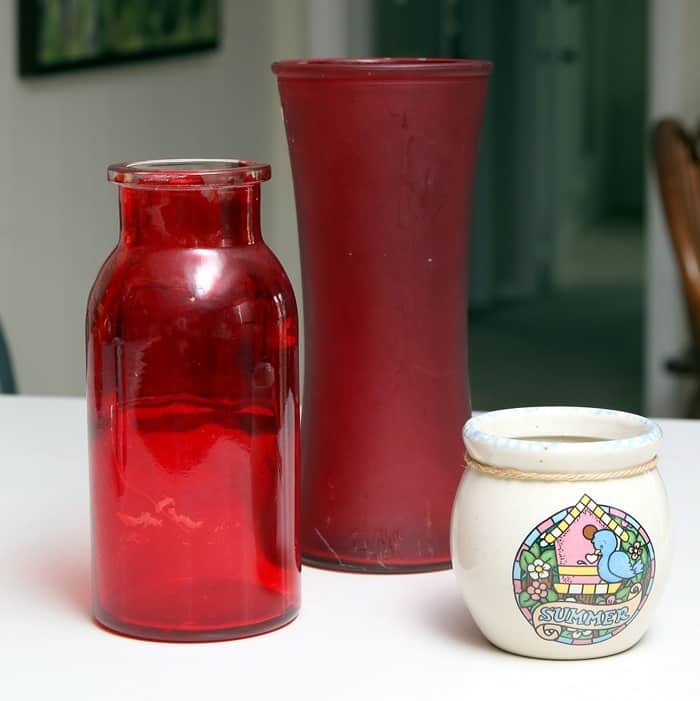 I had no vases in my junk stash. Can you believe that?? Then at the thrift store I really didn't find what I was looking for but I was ready to try this texture technique. I settled for the three vases in the photo above. Three is a good  number for a display and I chose vases of different heights that would work well together.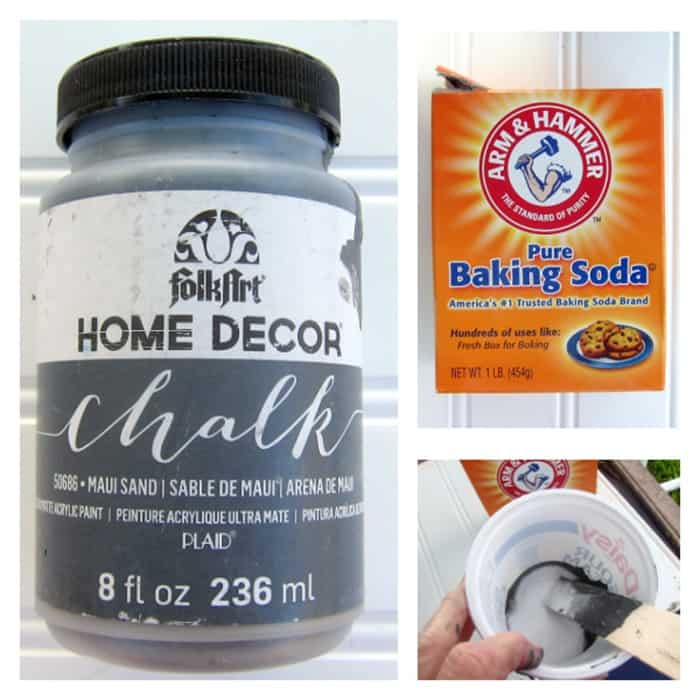 The textured paint mixture is a combination of FolkArt Home Decor Chalk, color Maui Sand (gray), and baking soda. The ratio is 2 parts paint and 1 part baking soda. I mixed a half cup of paint and ¼th cup of baking soda and that was plenty of paint to cover the vases. The paint mixture goes a long way. (Find the Home Decor Chalk here on Amazon)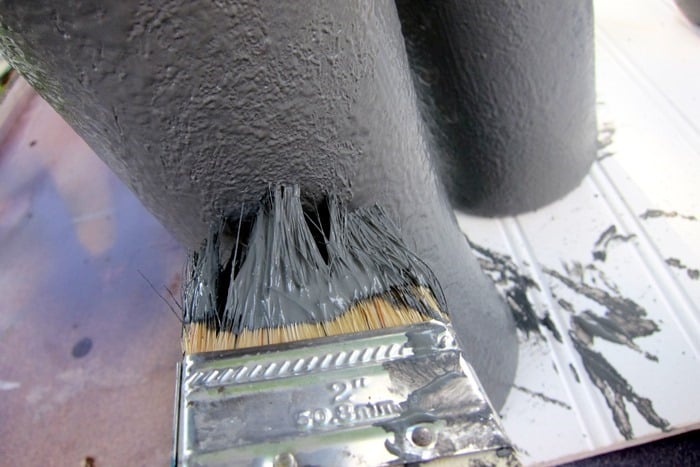 I brushed on a thick coat of paint and then went back over the paint mushing more of the mixture onto the vases.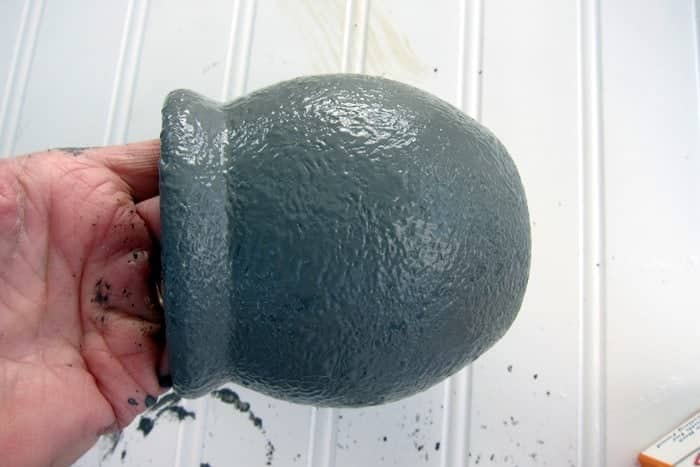 The photo above shows how the vases looked before the paint dried. I have to say I was a bit disappointed in the amount of texture. The paint seemed to flatten out some when it dried. When I think texture I think TEXTURE!
I took photos of the vases with the flat finish then I decided to go shiny and applied one coat of MinWax Polycrylic to the vases using a sponge brush.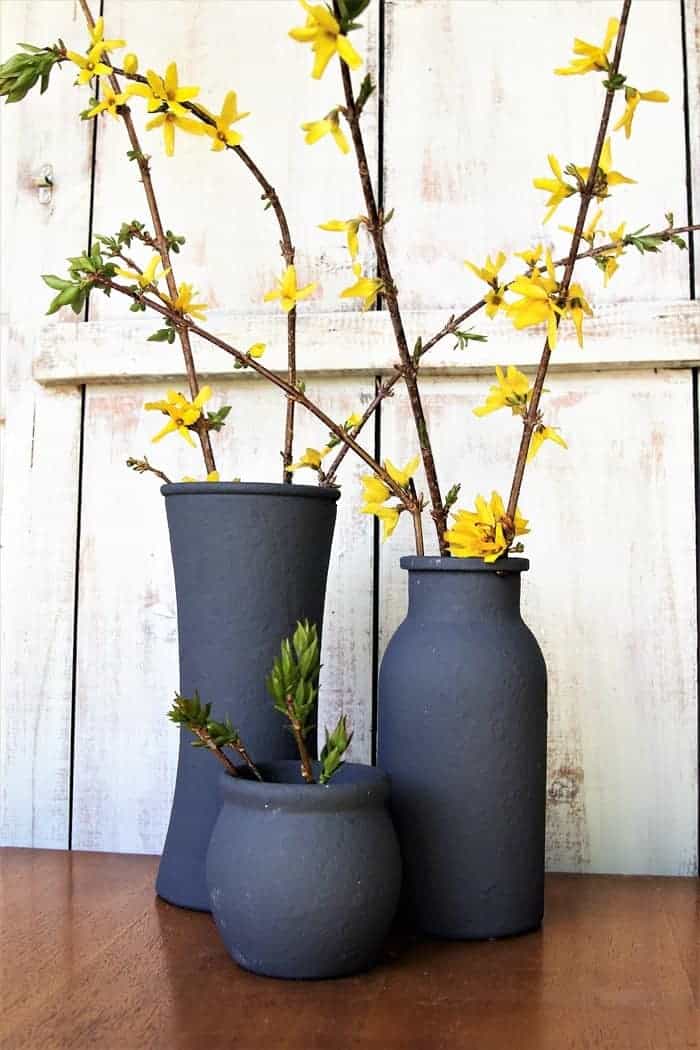 My neighbor's Forsythia bush was blooming so I borrowed a few stems to fill the vases. She was out of town for the week and will never know the difference. She wouldn't mind at all, that's why I cut a few stems.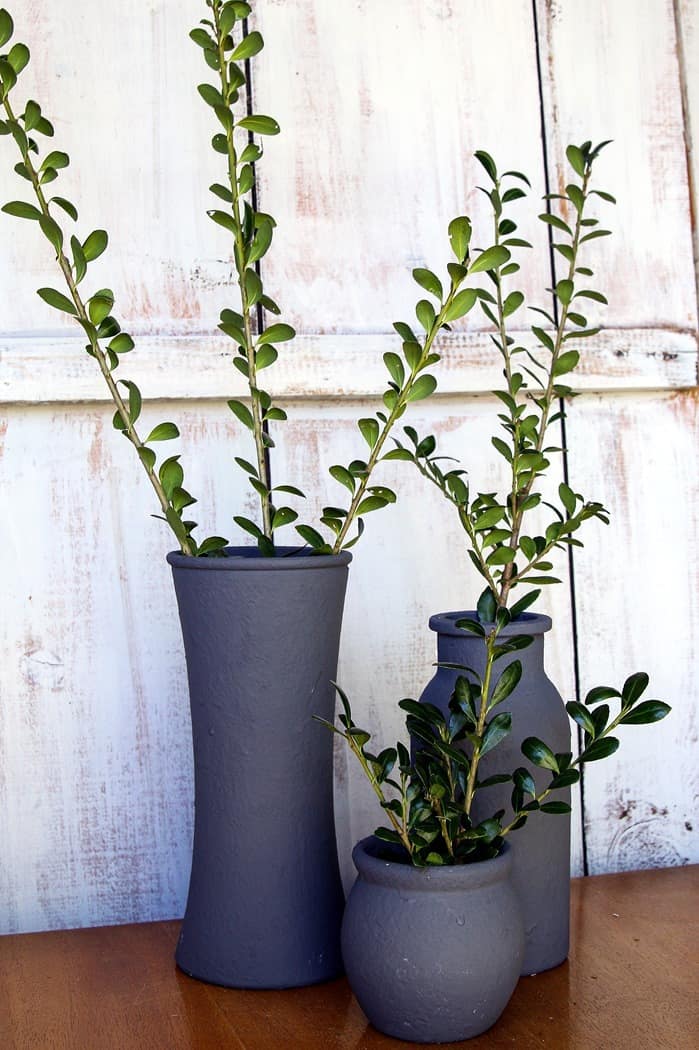 Then I cut some greenery from another of her bushes. I'm soooo bad. I think I like the greenery in the vases better than the Forsythia.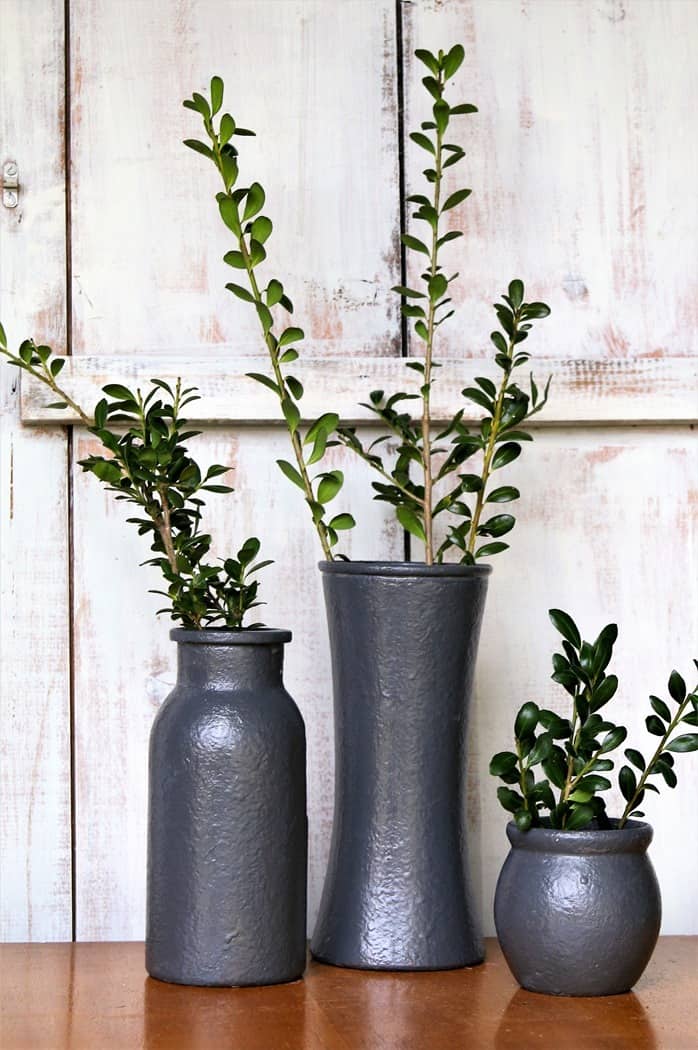 And I have to tell you I can't decide which finish I like the best. The flat look and the glossy look are certainly different. I guess the type of room and decor would dictate which finish looked the best.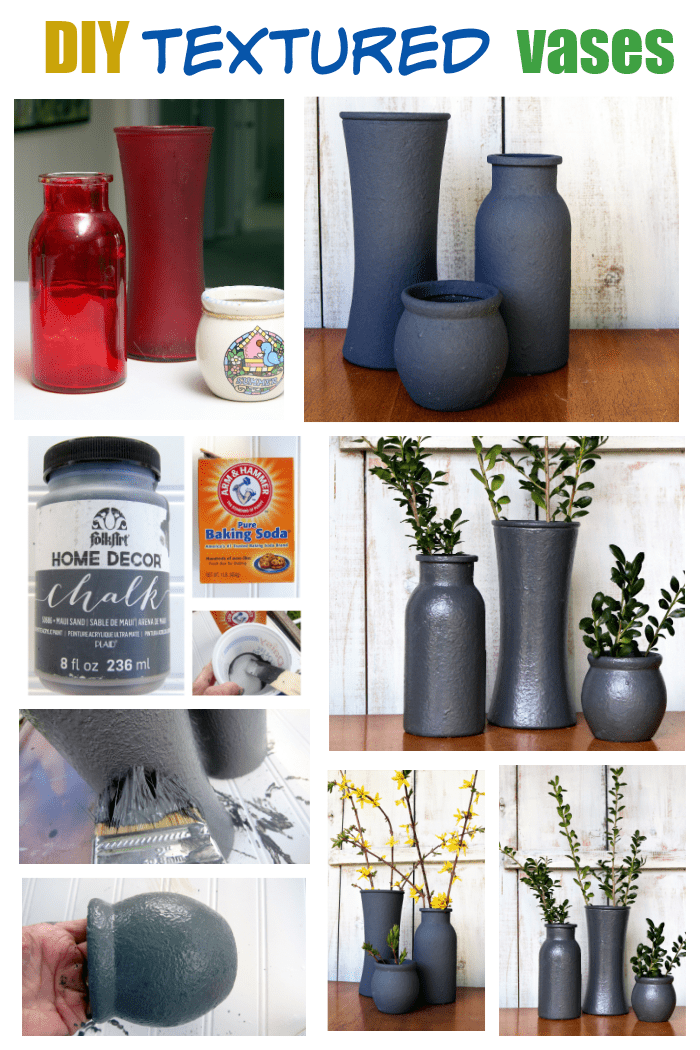 Pin the textured vase project for later.
What do you think of the textured vases with the baking soda/paint finish? Are you for the flat finish or the glossy finish? Leave a note if you have time. Thanks for being here, Kathy