Textured vases seem to be trending now. I'm not going to pay an arm and a leg for new vases so I made my own. You guys know that any type of chalk finish is flat, with no shine at all. Well, I glossed up my vases! Take a look and tell me which finish you like the best.
I had no vases in my junk stash. Can you believe that?? Then at the thrift store, I really didn't find what I was looking for but I was ready to try this texture technique. I settled for the three vases in the photo above. Three is a good number for a display and I chose vases of different heights that would work well together.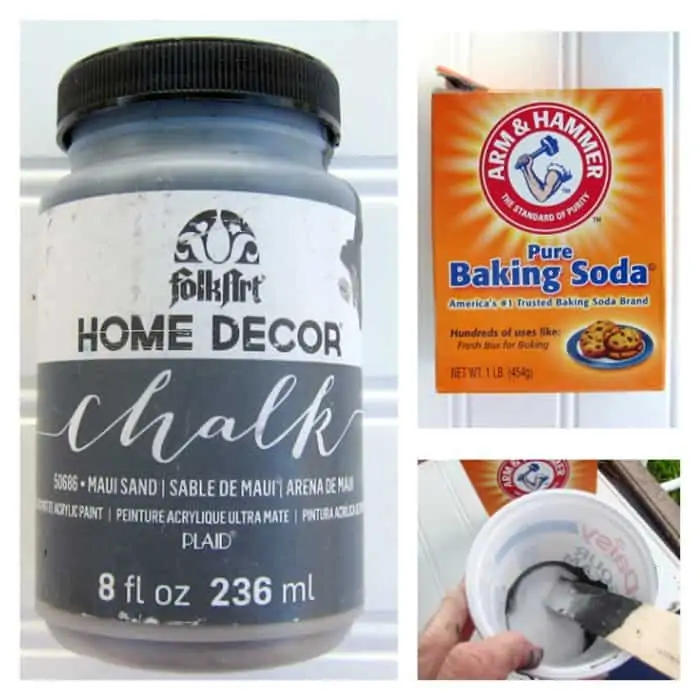 The textured paint mixture is a combination of FolkArt Home Decor Chalk, color Maui Sand (gray), and baking soda. The ratio is 2 parts paint and 1 part baking soda. I mixed a half cup of paint and ¼th cup of baking soda and that was plenty of paint to cover the vases. The paint mixture goes a long way.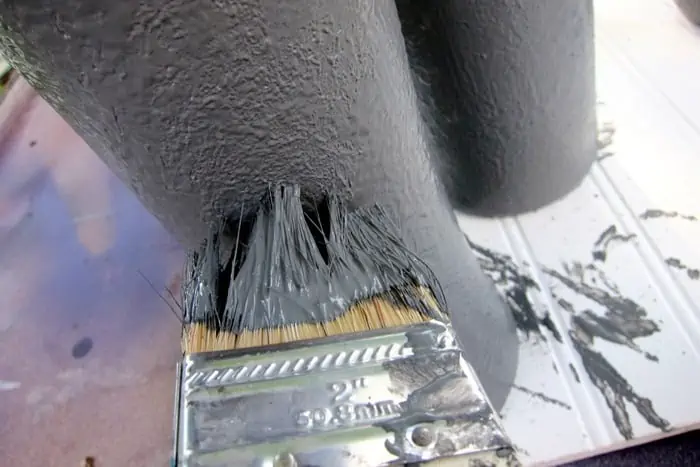 I brushed on a thick coat of paint and then went back over the paint mushing more of the mixture onto the vases.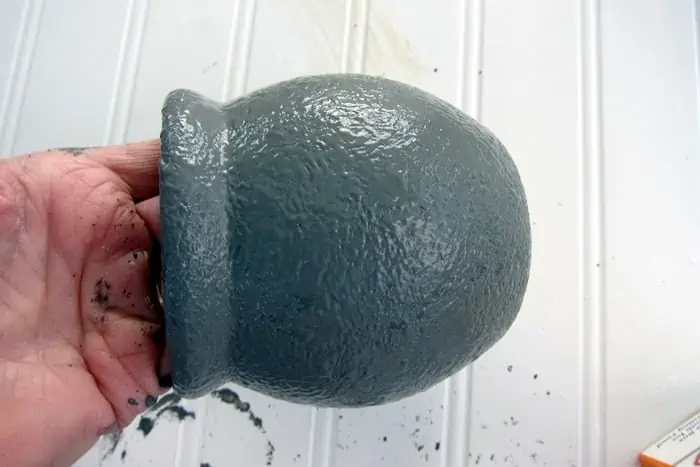 The photo above shows how the vases looked before the paint dried. I have to say I was a bit disappointed in the amount of texture. The paint seemed to flatten out some when it dried. When I think texture I think TEXTURE!
I took photos of the vases with the flat finish and wasn't sure I liked the look.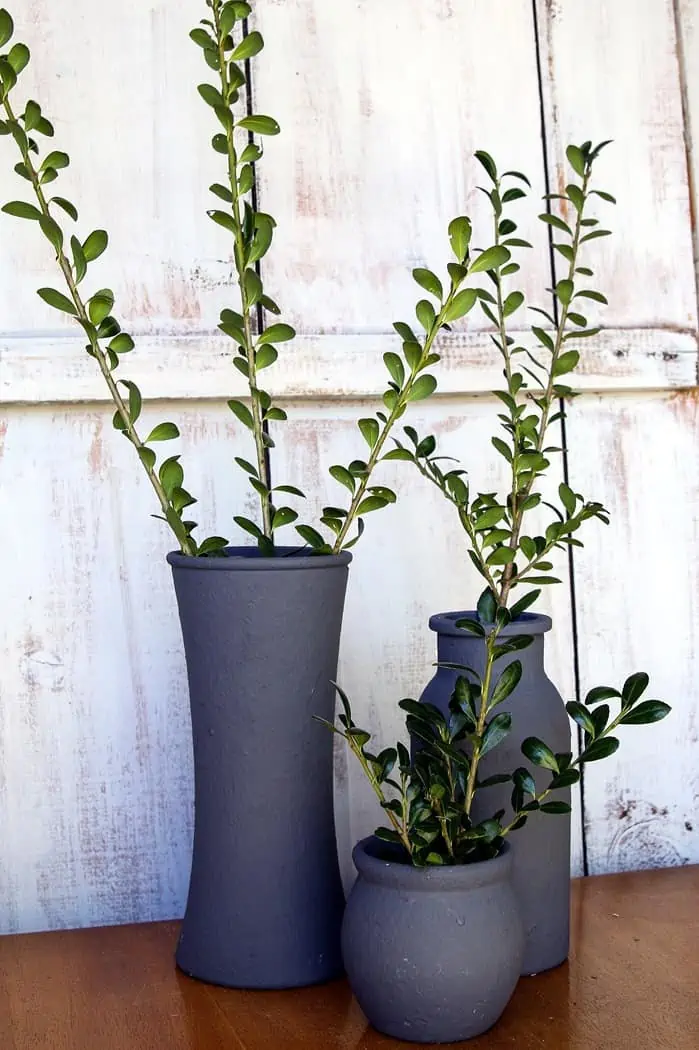 Then I cut some greenery from one of my neighbor's bushes ( this will be our little secret) to fill the vases. I think I'll shine the vases up a bit.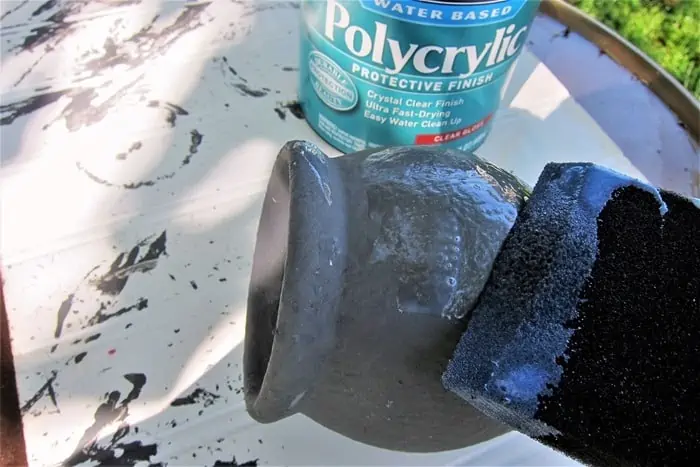 I applied one coat of MinWax Polycrylic to the vases using a sponge brush. The sealer dried in about an hour.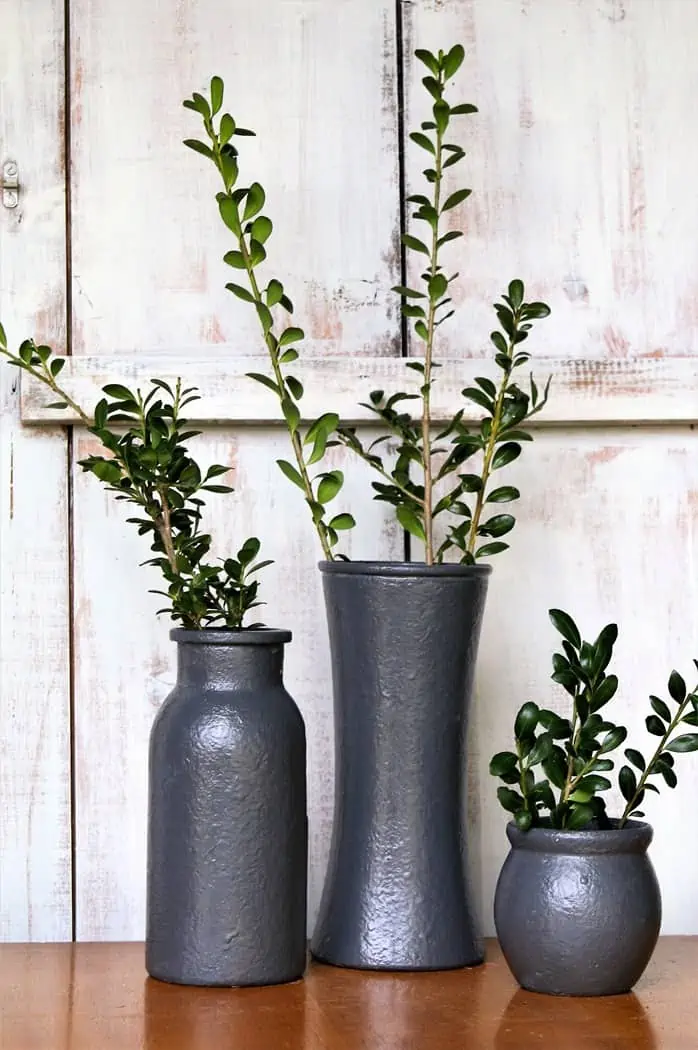 And I have to tell you I can't decide which finish I like the best. The flat look and the glossy look are certainly different. I guess the type of room and decor would dictate the finish.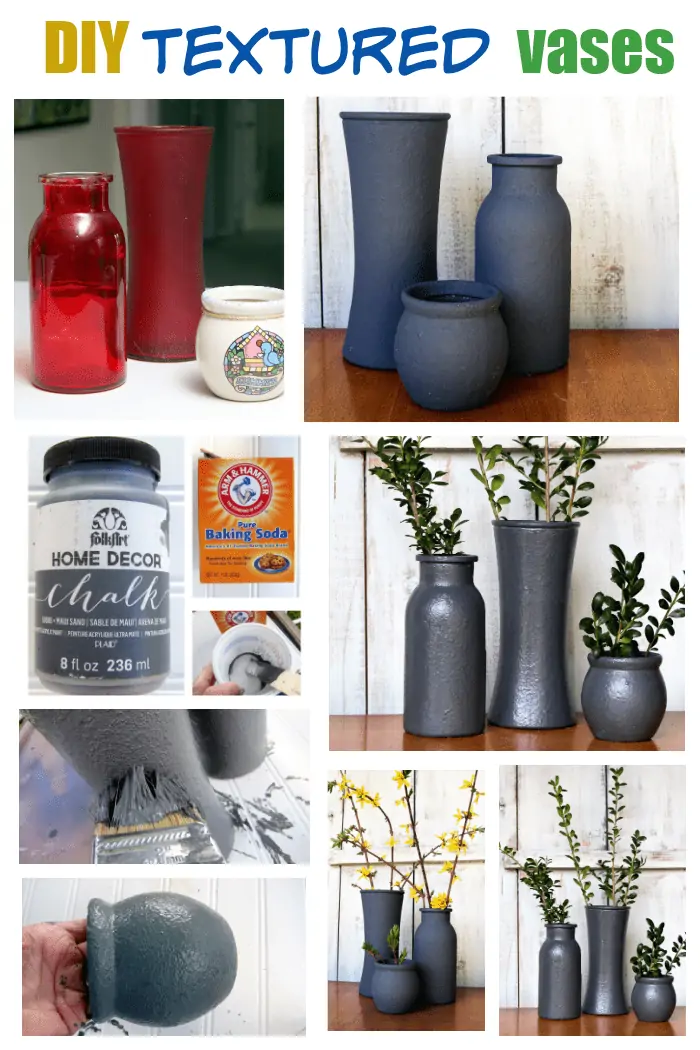 Pin the textured vase project for later.
What do you think of the textured vases with the baking soda/paint finish? Are you for the flat finish or the glossy finish? Leave a note if you have time. Thanks for being here, Kathy
Author: Kathy Owen (Petticoat Junktion)
Kathy is the founder of PetticoatJunktion.com, a home décor blog focused on repurposing and upcycling furniture, old hardware, rusty stuff, and thrifty finds into unique home décor. Kathy's projects have been featured on the Home Depot Blog, Plaid Crafts, Behr Designer Series, and in numerous magazines. Read more about Kathy here.