Decoupage Furniture
Did you know you can decoupage furniture using wrapping paper? I painted a stool turquoise and wrapped the legs in paper using Mod Podge. I jumped on the dipped furniture leg craze…kind-of….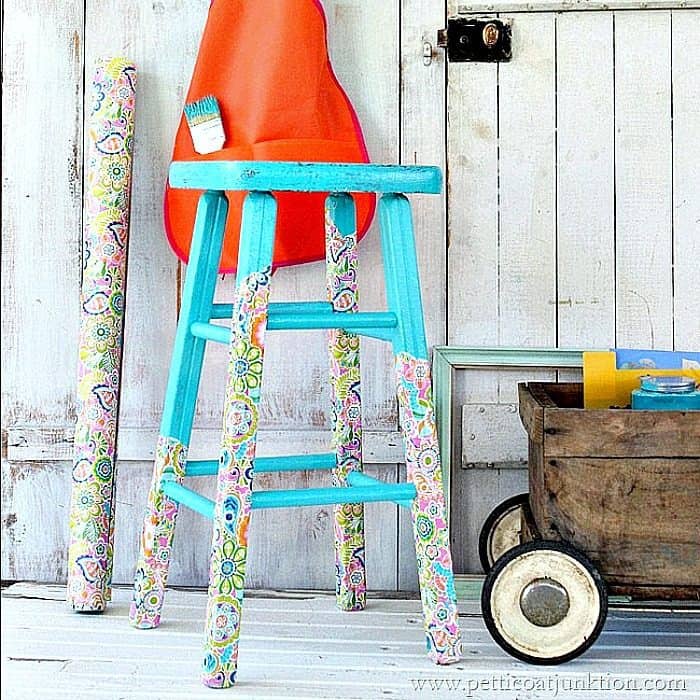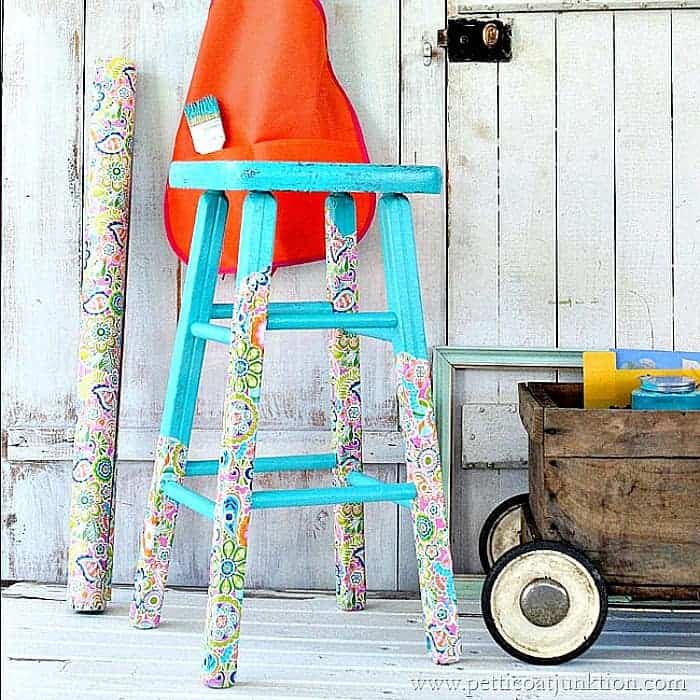 Decoupage Furniture Using Mod Podge & Wrapping Paper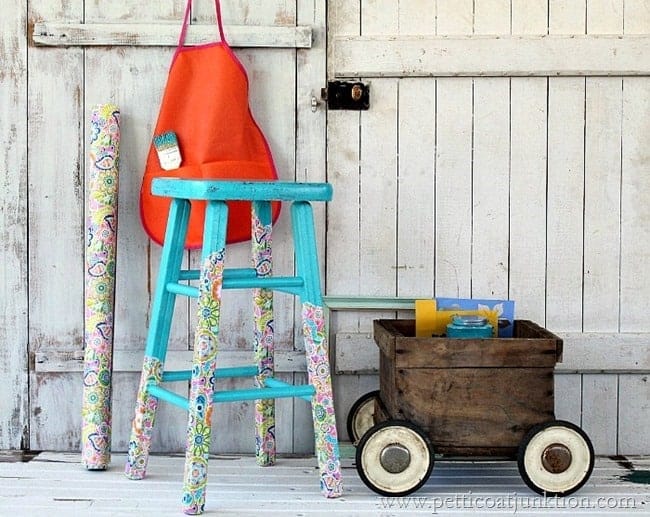 Decoupage Stool with Paper Stripped Legs
I'm showing off my legs with paper not paint.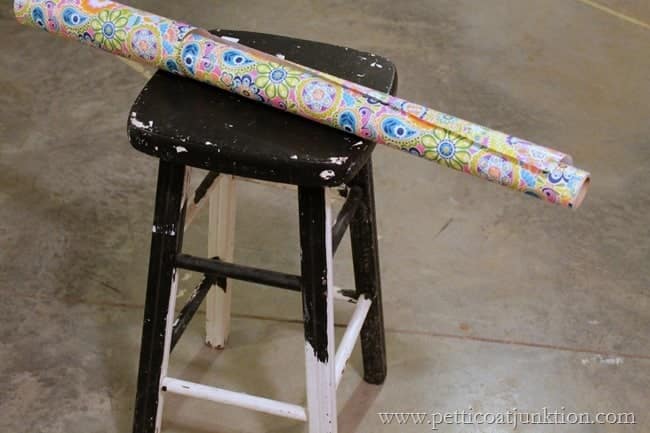 This stool has been sitting on my fireplace hearth holding magazines and a Ball jar full of seashells. It was part of my Summer décor. Now Summer is almost over and the stool is getting an update. I found the stool at My Favorite Junk Shop and I really liked the paint job….really!I like the way the white and black paint are uneven on the legs. That's where I came up with the idea for the decoupage legs. The roll of wrapping paper came from Hobby Lobby.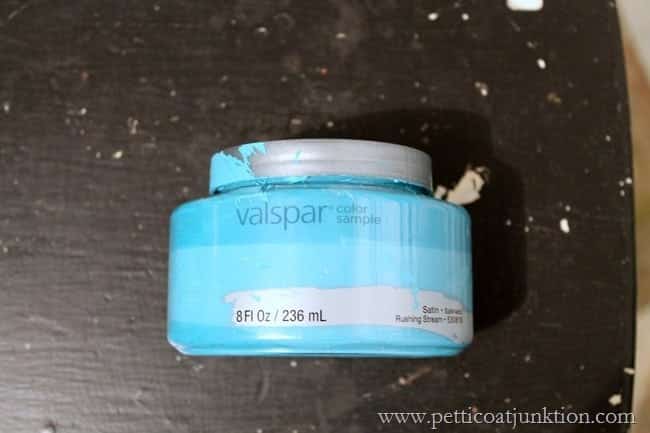 The Valspar paint sample in Rushing Stream was the pick for this project. Such a fun color.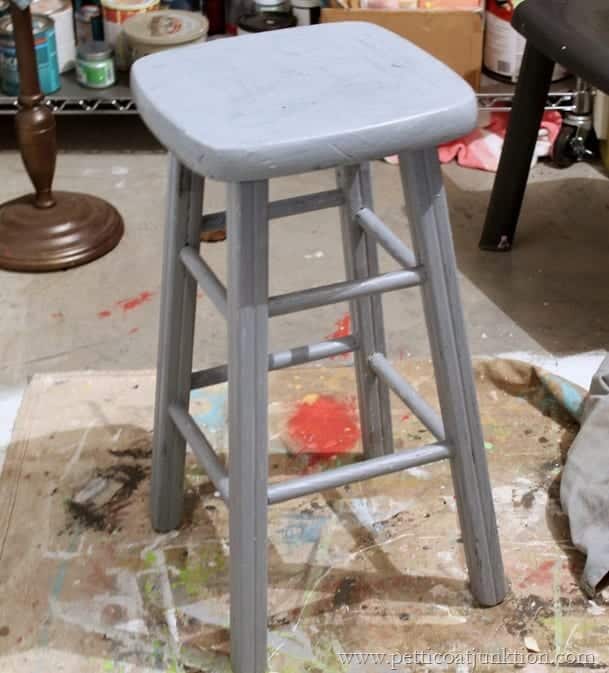 The original paint looked like it was oil base so I applied a coat of Glidden Gripper Primer to start the project.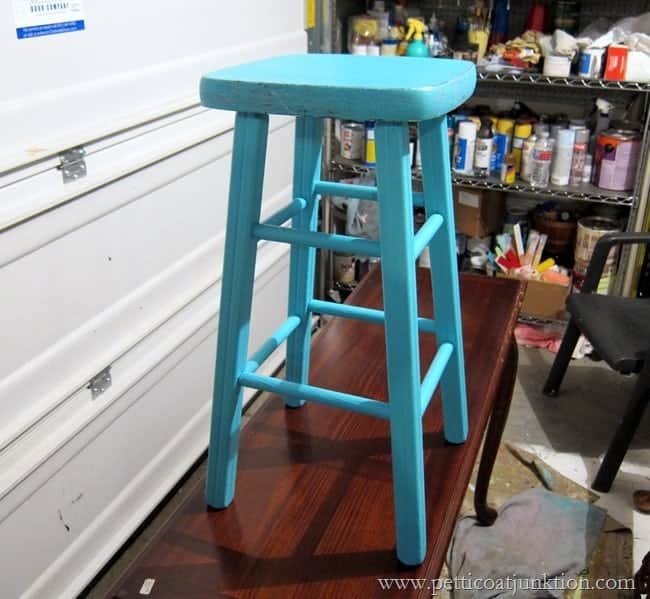 Ready for the new legs.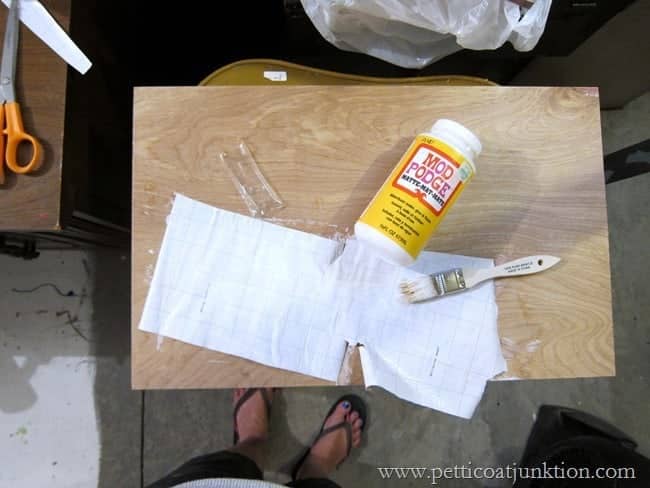 I cut strips of wrapping paper and applied Mod Podge to them with a brush.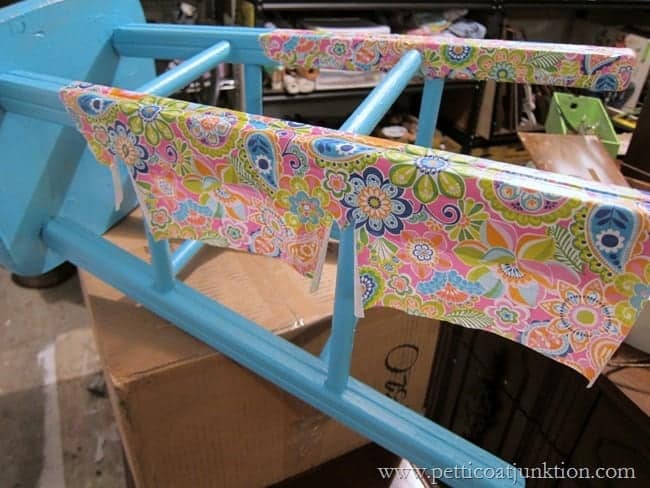 It was a little difficult to paper around all those rungs. Actually it drove me nuts. I cut angles around the rungs then wrapped the paper around the legs. They don't call it wrapping paper for nothing.
I filled in spots where the paint was exposed…where I didn't want it to be….good thing the paper is a really busy print.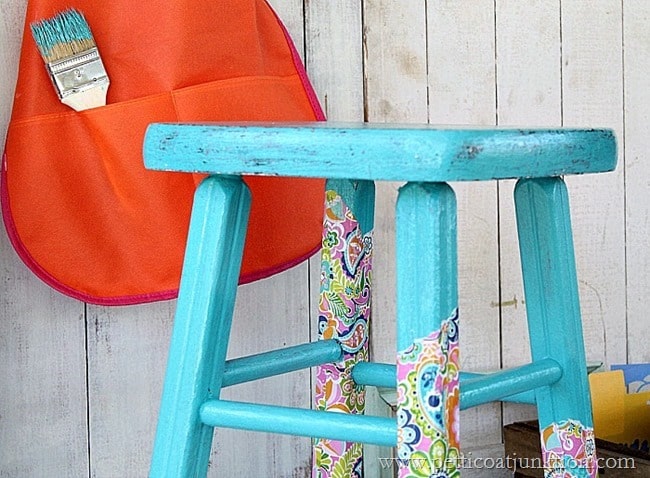 I let the Mod Podge dry then used spray on clear Polyacrylic as a sealer.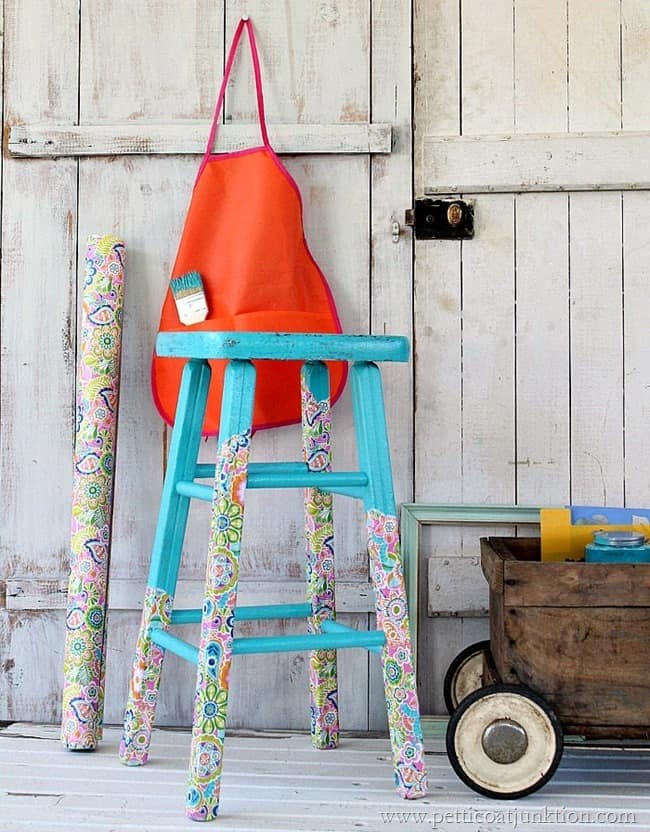 I distressed the seat so the black paint would show through. I think it works because of the dark blue in the paper.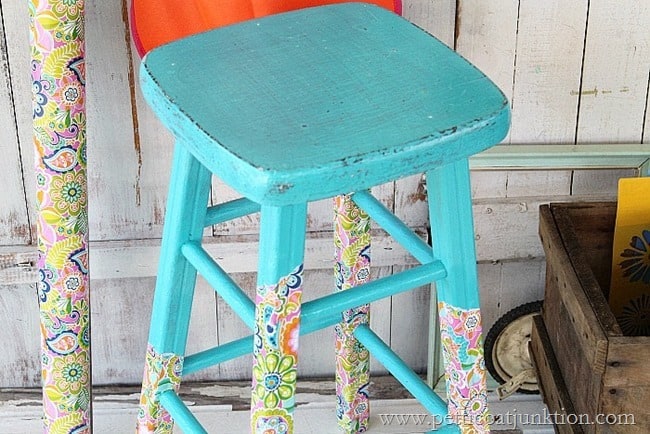 Want to see more Mod Podge projects? Click here.....101 Unique & Amazing Mod Podge Uses.
That's it. What do you think? Ok….I love it! Oh wait, I was asking you! Have a great day.