The terra cotta pot is painted white and perfectly distressed. perfect for showing off your seashell stash or of course you could always use it as a flower pot. The project is so easy......5 minute flip.
Is there anything prettier than white distressed paint? I don't think so. If you agree with me this project is definitely for you. If you don't agree please leave a comment and tell me your favorite paint color or paint technique.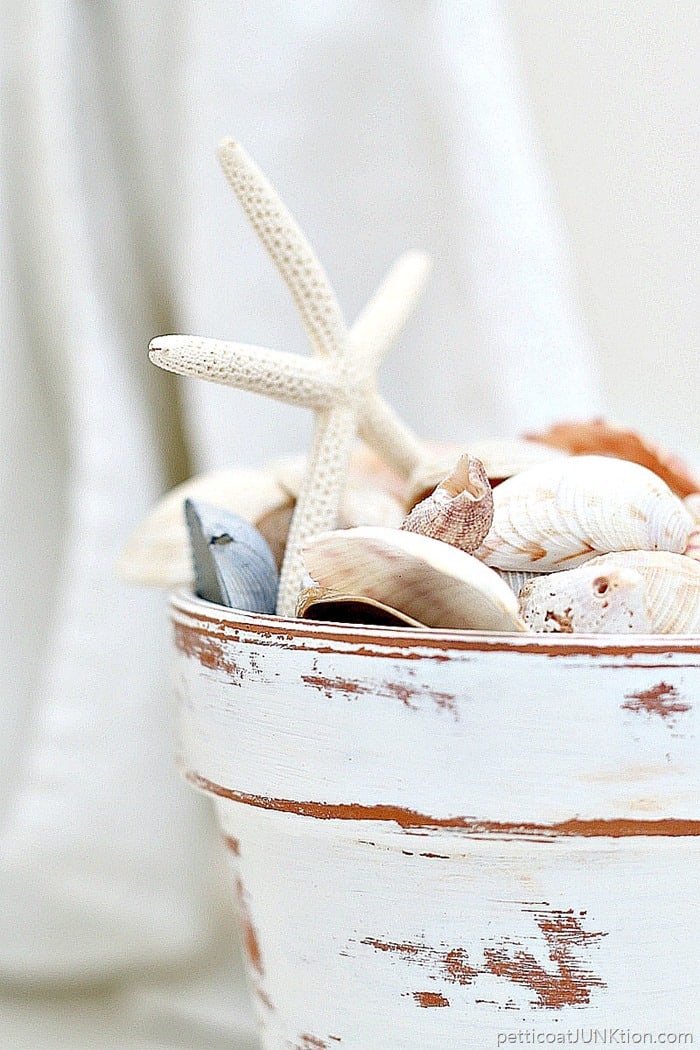 White Clay Pot
This project makes me smile. I know you guys here that a lot from me. You probably think I have a permanent smile on my face. Maybe.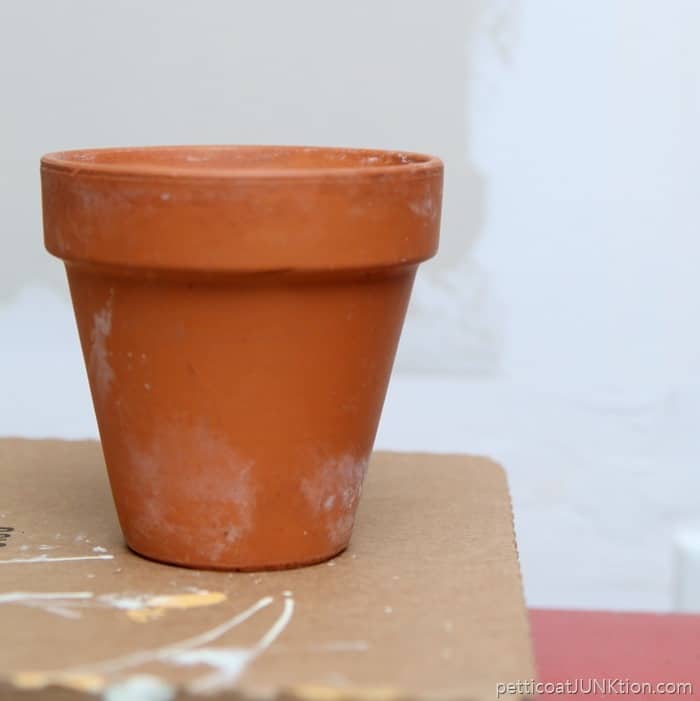 The clay pot was in my stash. It looks like it's seen better days. I don't even know where I got it or how long it's been hangin' out in the shop.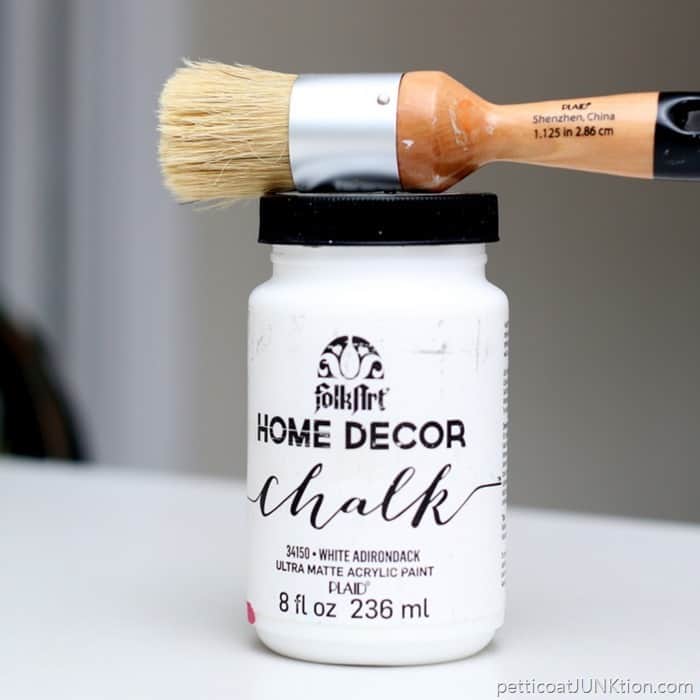 I pulled out my favorite matte paint, FolkArt Home Décor Chalk, color White Adirondack.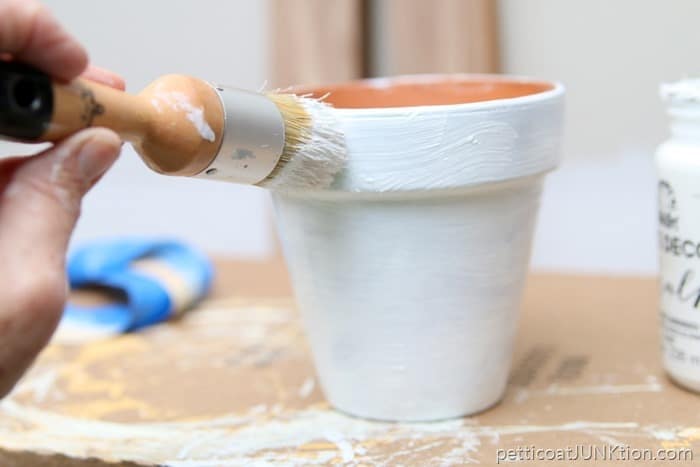 I applied one coat of paint and the coverage was great. Then I applied one more coat. I love the chalk paint brushes. I don't know what is different about them I just know the paint loads well and goes on smooth.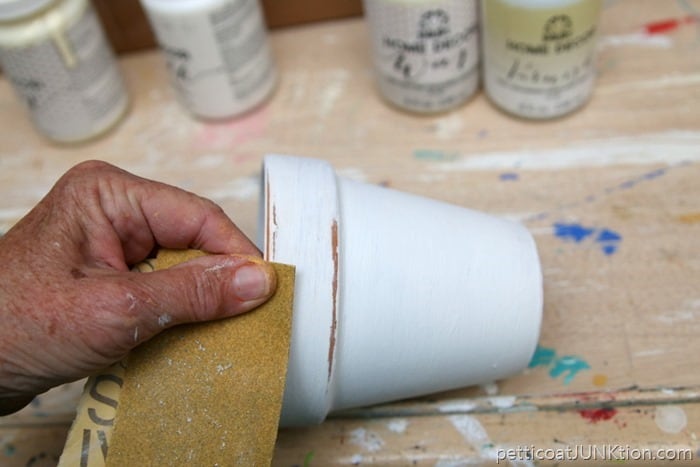 Once the paint was dry I pulled out a piece of sandpaper and went to work. I started with the rim and the sharp edges. Then I went for the body. The paint was hard to remove. Maybe because the clay is really porous and soaked up the paint??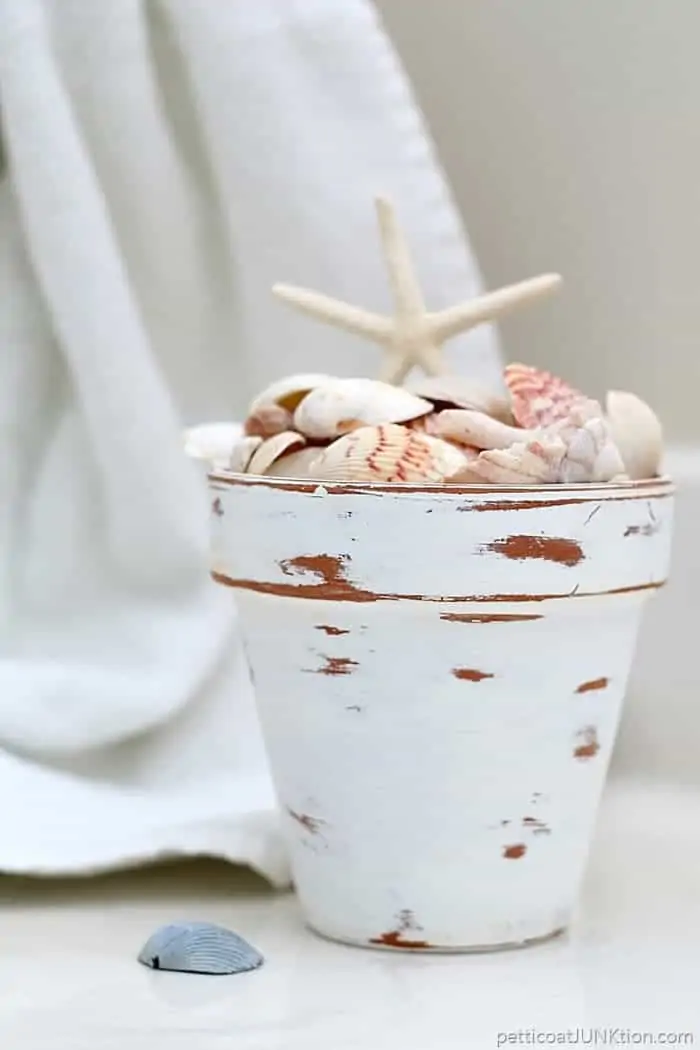 Once the distressing was done that was it. I didn't apply wax or a sealer because I'm in love with the matte finish. Did I mention how quick you can do this project? Really Quick.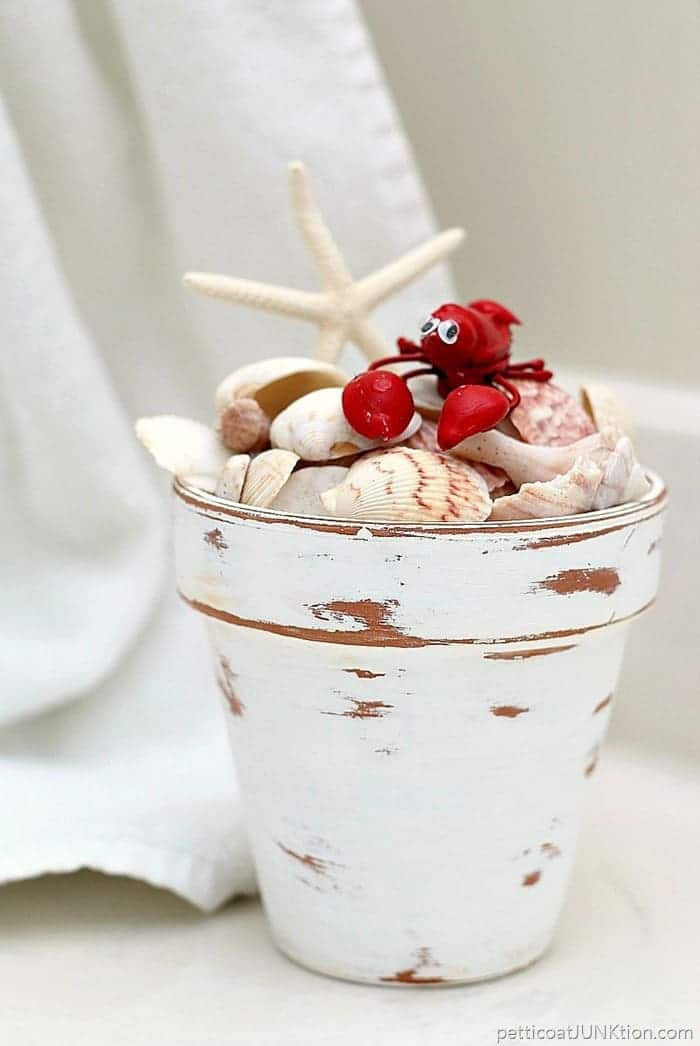 I filled the pot with seashells and…..Red, the Maine lobster ( a vacation treasure from a few years ago). What's not to love!
This is a video tutorial I put together on how to distress furniture and home decor....very short......by me!.....
How To Distress Decor
If rustic is more your thing then you must see the sisal wrapped rusty bucket diy for displaying seashells here or maybe this classy looking glass seashell holder here.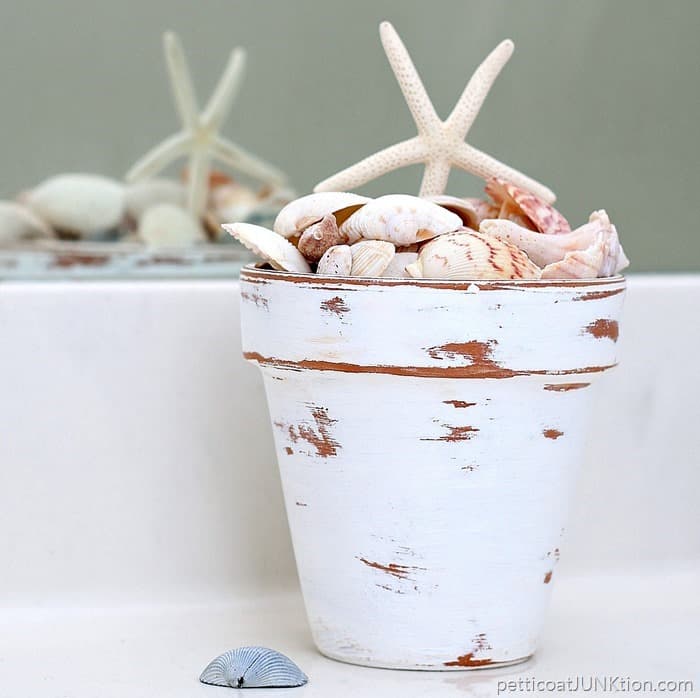 Distressed White Terra Cotta Clay Pot
Maybe the reason the distressed paint works so well is the combination of white and terra cotta? Thoughts anyone?
Have a great day and I'll see you tomorrow. Thanks for being here (insert Kathy smiley face).
Products used in this project:
FolkArt Home Decor Chalk - White Adirondack
FolkArt Chalk Paint Brush
Sandpaper
Clay Pot
Products unavailable in your area can found on Amazon. (Affiliate links for your convenience, read my disclosure here)
Author: Kathy Owen (Petticoat Junktion)
Kathy is the founder of PetticoatJunktion.com, a home décor blog focused on repurposing and upcycling furniture, old hardware, rusty stuff, and thrifty finds into unique home décor. Kathy's projects have been featured on the Home Depot Blog, Plaid Crafts, Behr Designer Series, and in numerous magazines. Read more about Kathy here.