This painted piggy bank gift idea is both fun and inexpensive. The basic piggy bank came from the Dollar Tree and you guys know how much it cost! Another little piggy bank I found at my favorite junk shop a few weeks ago is made of brass and has jewels for eyes. I love the pig and I'm keeping it. It sits on the fireplace mantel and I was eyeing the piggy bank the other day when inspiration struck.
My oldest nephew and his wife are expecting a baby boy in just a few months and I wanted to make a custom gift instead of buying something cookie cutter from a big box store. I thought about giving them the vintage brass piggy bank but it didn't seem fitting for a nursery. So I painted a ceramic pig and added a few fun details to it. I have to say I did a great job!
Piggy Bank Project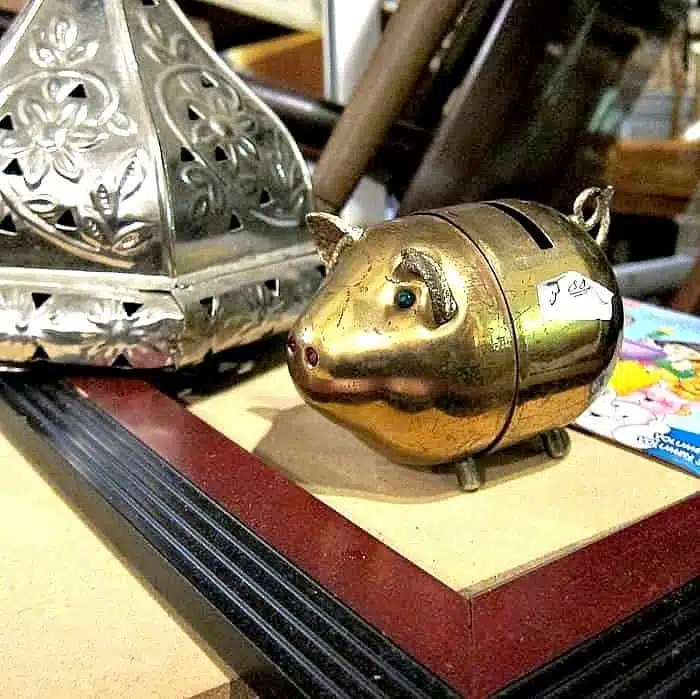 Project Inspiration Piggy Bank 
See, I told you the brass pig was a keeper. This photo was taken before I cleaned it up. It's a tad beat up but that just gives it character.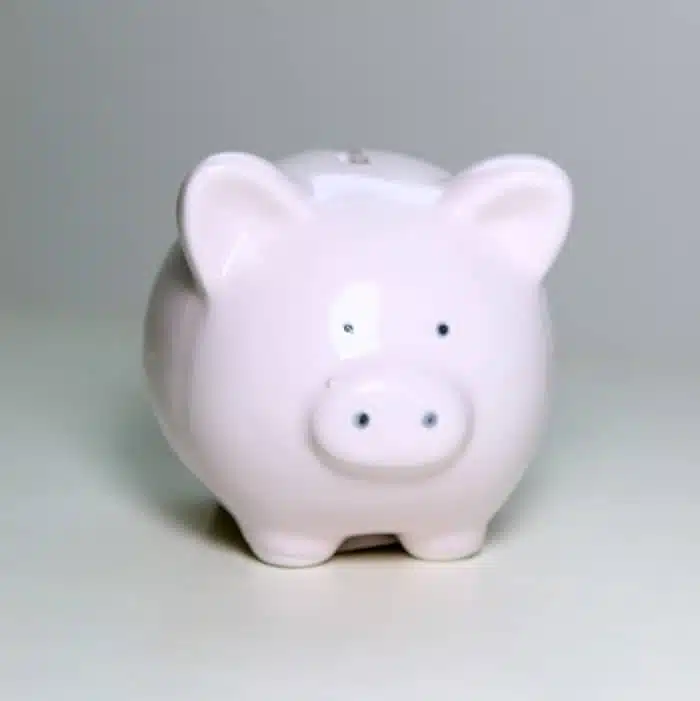 Dollar Tree Ceramic Piggy Bank
I found the ceramic piggy bank at the Dollar Tree for......$1. You can't beat that price.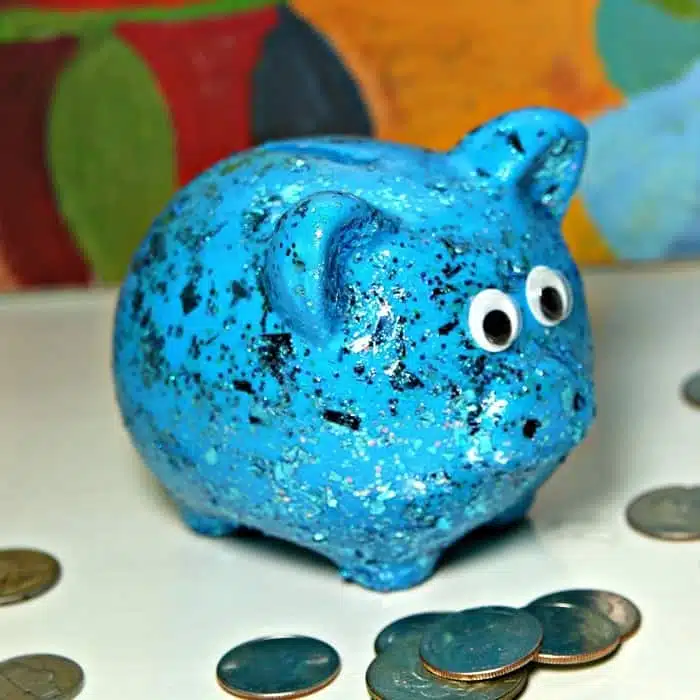 Painted Piggy Bank Gift
You would never know it's the same pig. It will make a fun baby shower gift. If you like to make gifts for family and friends instead of buying a prepaid gift I want you to take this idea and make it your own. You don't have to paint a piggy bank.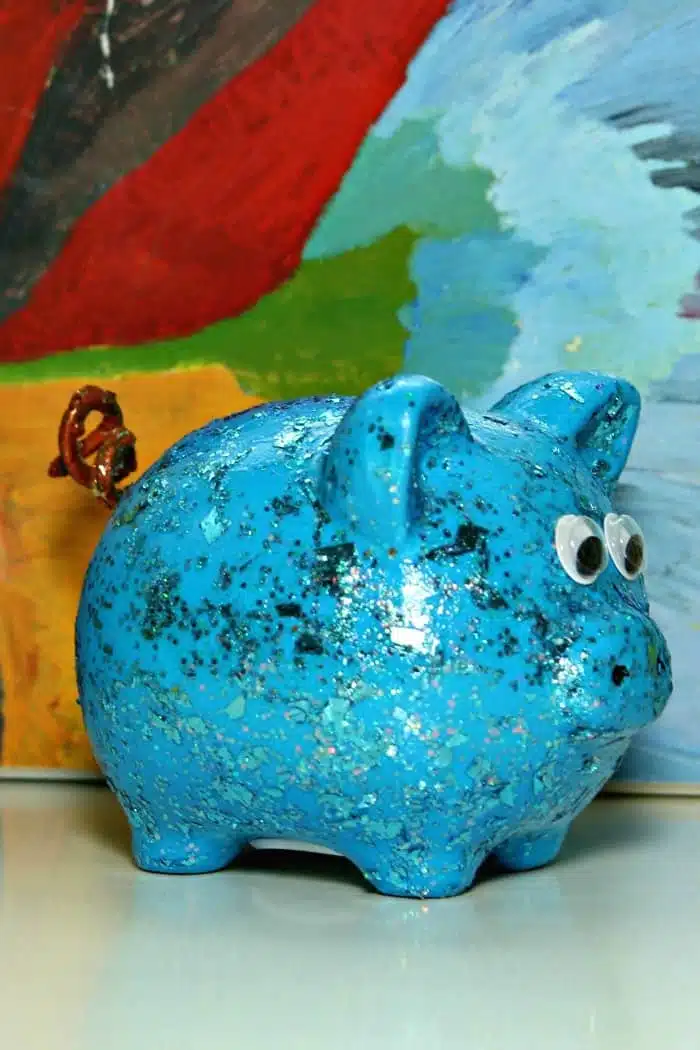 There are all kinds of small inexpensive items you can customize with paint like photo frames, mirrors,  jewelry boxes, candy jars……the ideas are endless.
Project Supplies
Next I'm going to show you how I painted the pig and the one little detail that makes the pig a star.
The paint for the project is FolkArt Multi-Surface Acrylic, color Cayman, and FolkArt Glitterific, color Tropical.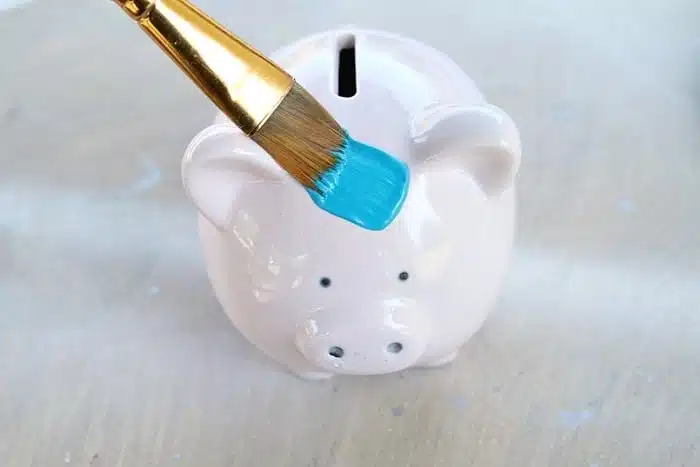 The acrylic paint goes on like butter and covers really well.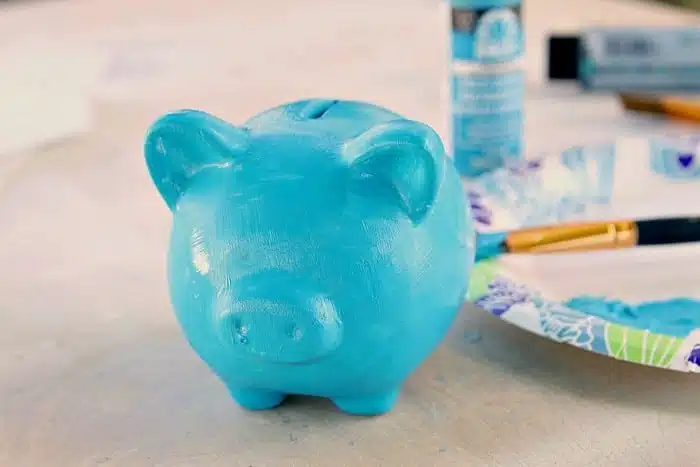 I applied two coats just to make sure I got full coverage. Once the paint was dry I added some sparkle.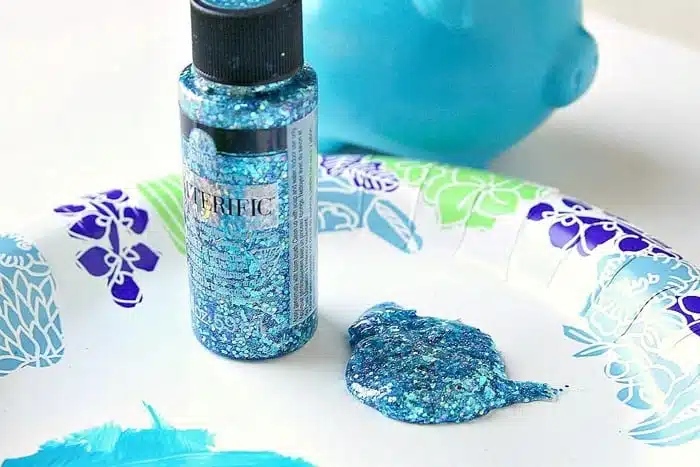 The Glitterific paint is just as named……tons of glitter in a little bottle. The paint contains various shapes and sizes of glitter with different shades of blue in a clear base.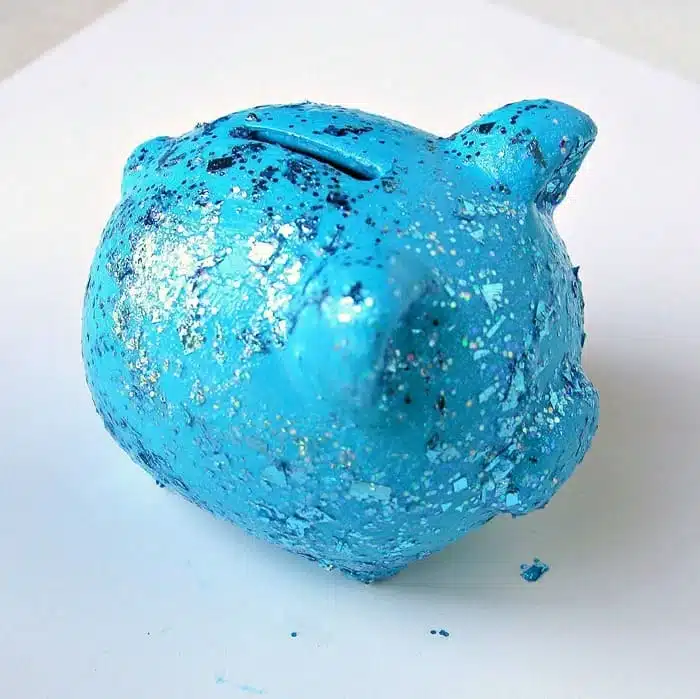 I applied two coats of the Glitterific. You can see in this photo that there are some really big pieces of glitter. The more to sparkle with.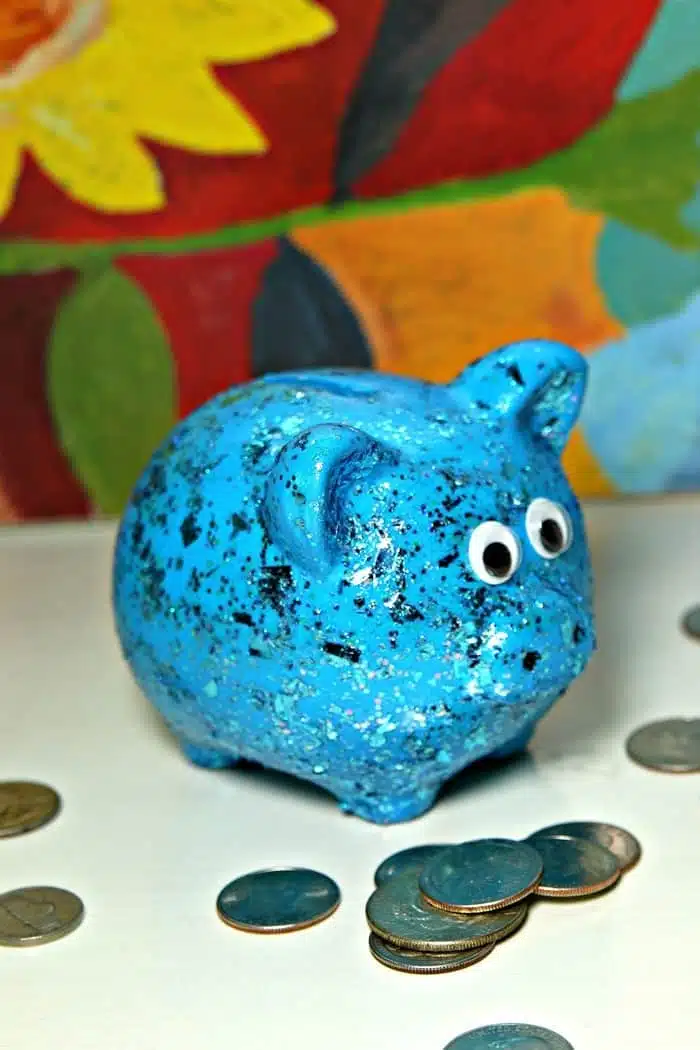 I waited overnight for the paint to dry completely then gave the pig some googly eyes using a hot glue gun. I've found from past experience that the hot glue will melt the plastic eyes if it's too hot. So don't use hot glue, use warm glue.
There is one other thing the pig needs to make it a star and I didn't think of it until I was taking photos. Wait until you see how that one simple thing makes the whole project.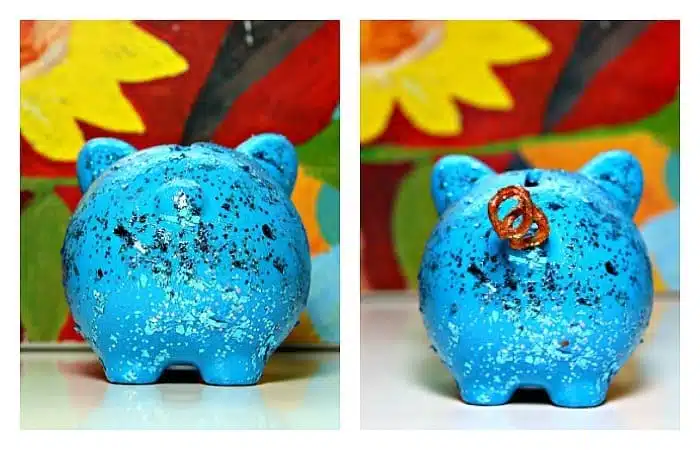 .......TaDah……the tail. The ceramic pig had a small bump for the tail but it was boring. The new curlicue tail is perfect. Wait until you see what I made it out of.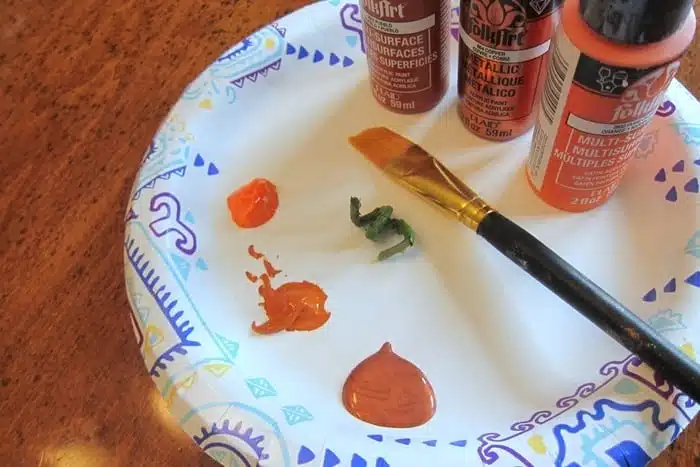 I took wire cutters and cut part of an artificial flower stem then curled it up like a pig tail. The stem has wire in it so it's bendable and will hold the shape. Next I painted it with acrylic paint then added some clear Glitterific for shine and sparkle. How smart was that tail idea??
Painted Piggy Bank Gift
The piggy bank is so sparkly and cute. No, it will not hold a bunch of money but it's not meant to. Back in the day piggy banks were a big deal. I think they need to make a comeback.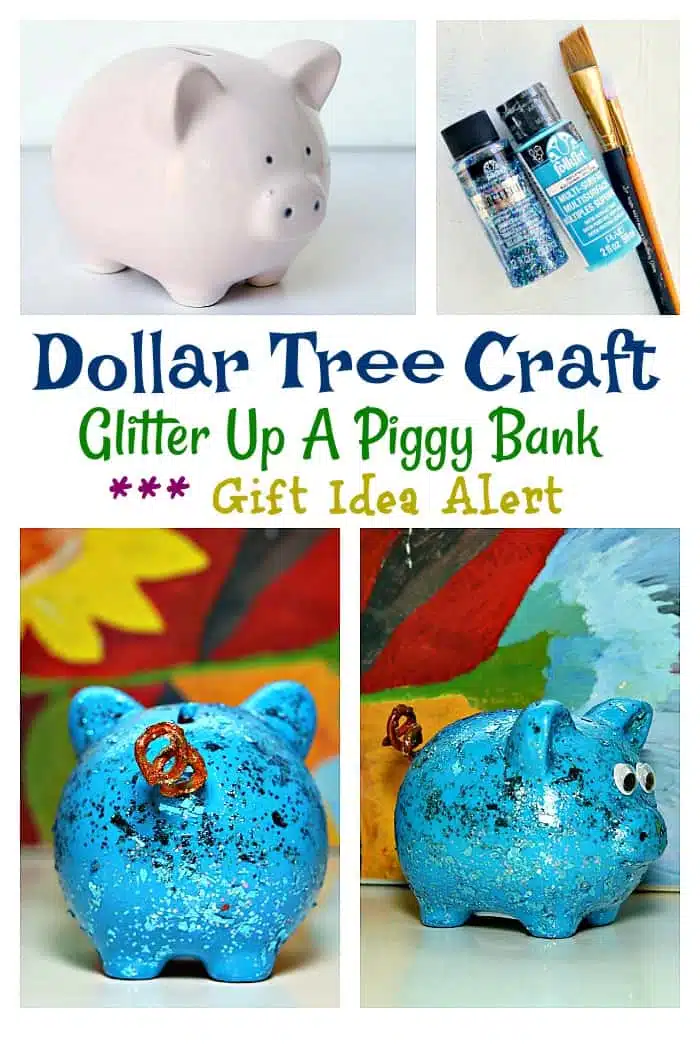 Did you have a piggy bank when you were a child? What did it look like?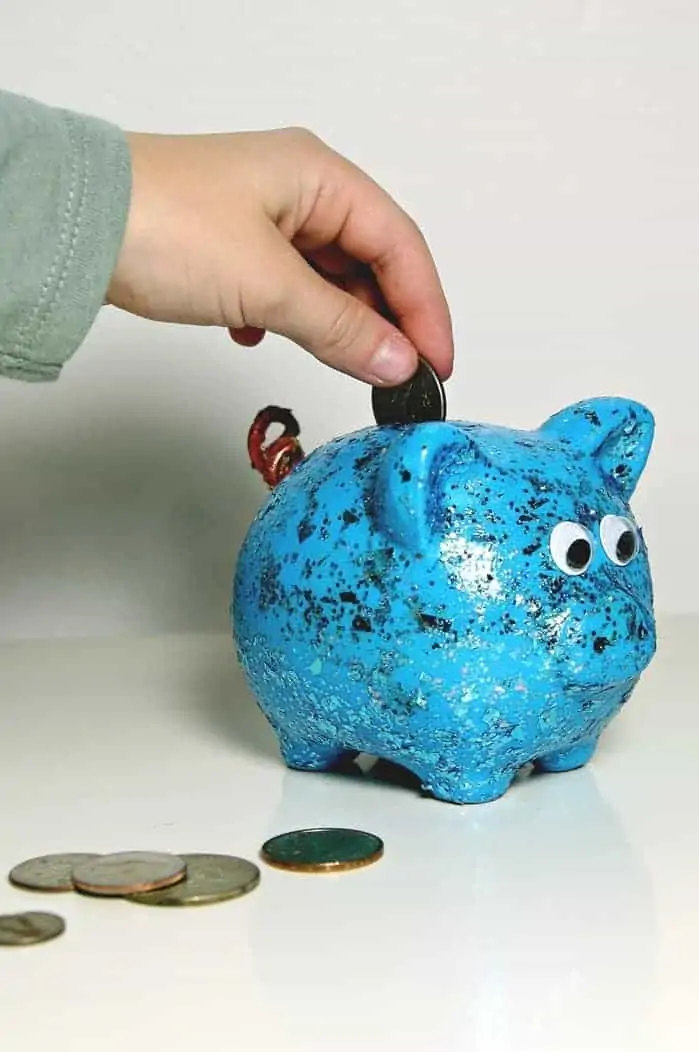 Miss Sofi tried out the piggy bank slot just to be sure it worked. Then she took the money out......and kept it.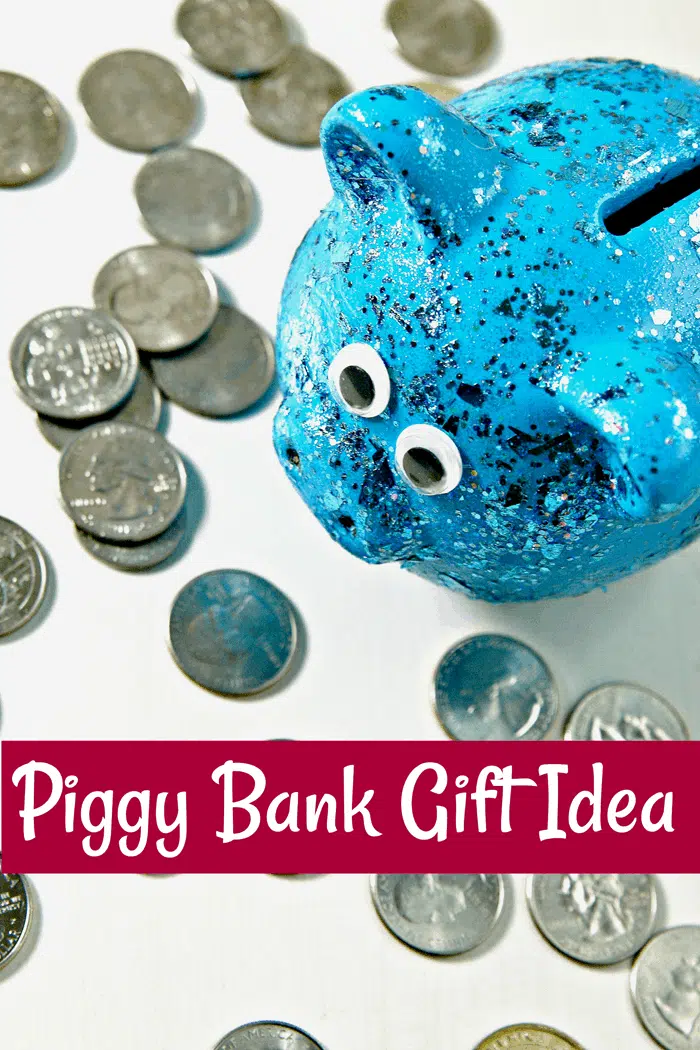 Find the Acrylic paints on the Petticoat Junktion Amazon page here.
Are you thinking about making a gift for someone……or for yourself? Leave a comment please. I read them all. As always thanks for being here and have a great day, Kathy
Author: Kathy Owen (Petticoat Junktion)
Kathy is the founder of PetticoatJunktion.com, a home décor blog focused on repurposing and upcycling furniture, old hardware, rusty stuff, and thrifty finds into unique home décor. Kathy's projects have been featured on the Home Depot Blog, Plaid Crafts, Behr Designer Series, and in numerous magazines. Read more about Kathy here.