Cover Up Ugly Furniture Scratches With Stain Markers
Do you use touch up stain markers at your house? When I want to cover up ugly furniture scratches I grab the stain markers. They work surprisingly well. There is a little trick I do that helps blend the marker with the original finish.
I used a stain marker in combination with Howard's Feed n Wax to repair and revive the finish on two pieces of furniture I bought at auction. No painting going on around here today.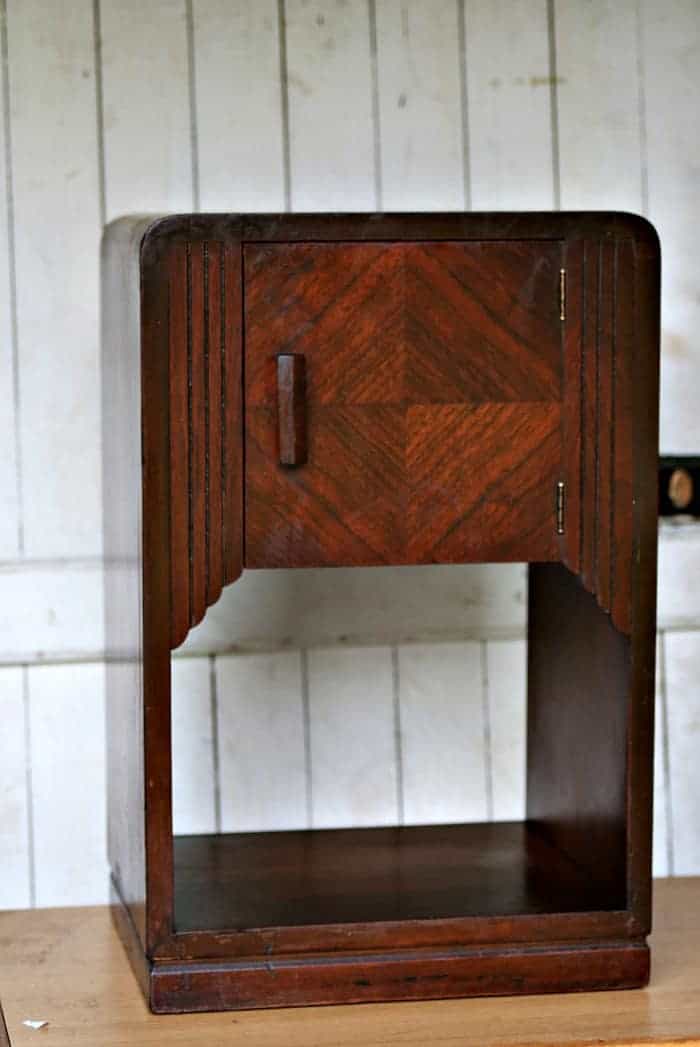 This small nightstand/table looks so much better after a clean up and finish revival.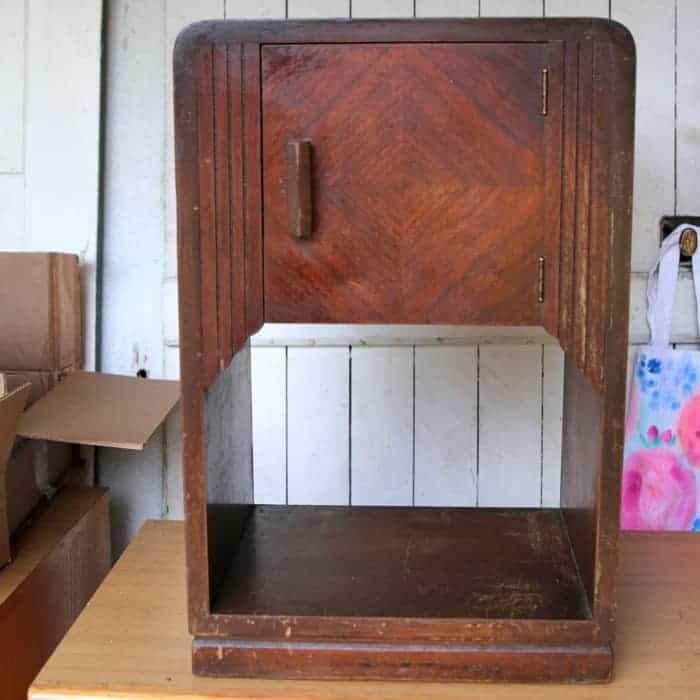 Cover Up Furniture Scratches Using Stain Markers
Do you like the Art Deco style nightstand? I think it's pretty cool. I paid $12 for the nightstand at an auction. My first thought was to paint it but the wood was so pretty I decided to try to revive the finish. It had a ton of scratches though.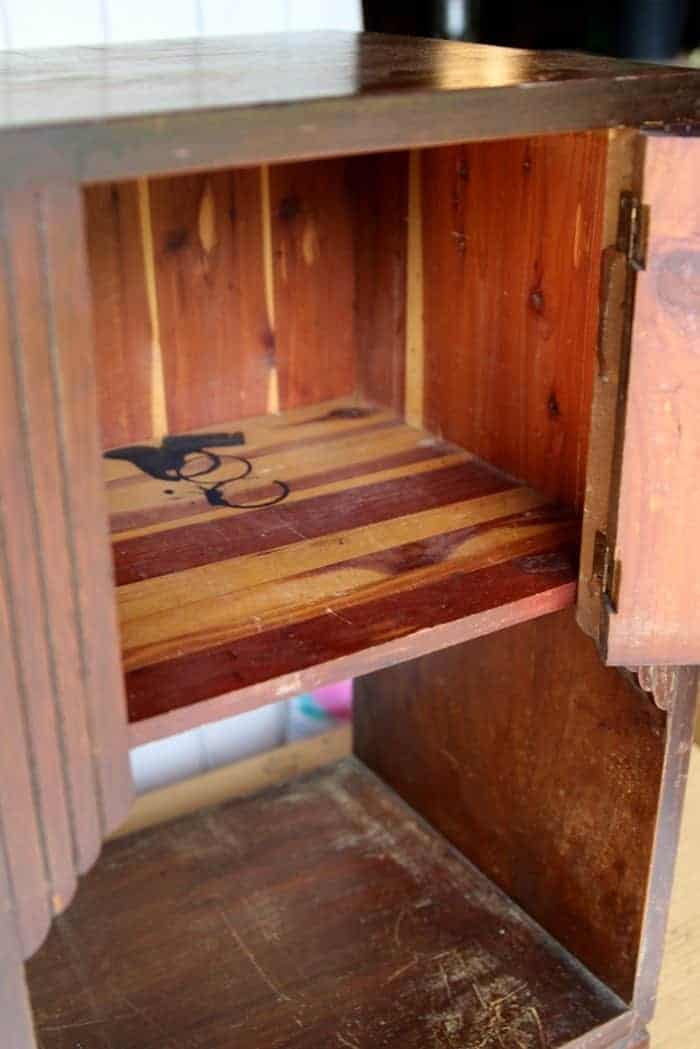 I first tried just using Howard's Feed N Wax on that group of scratches on the nightstand shelf but it didn't cover the scratches or revive them at all. On to plan B.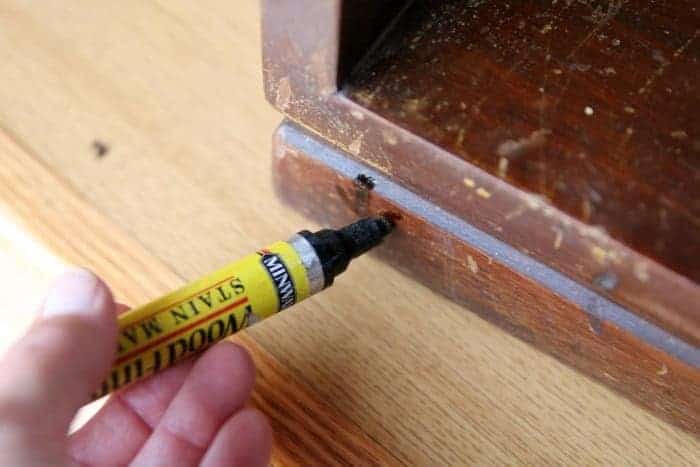 I pulled out my Minwax stain marker and went to town. The marker color was walnut and It worked the best for this piece. I have a cherry marker but it didn't match the finish at all, very red. The stain markers usually don't match the furniture finish exactly but I found a trick that helps blend the color with the original finish.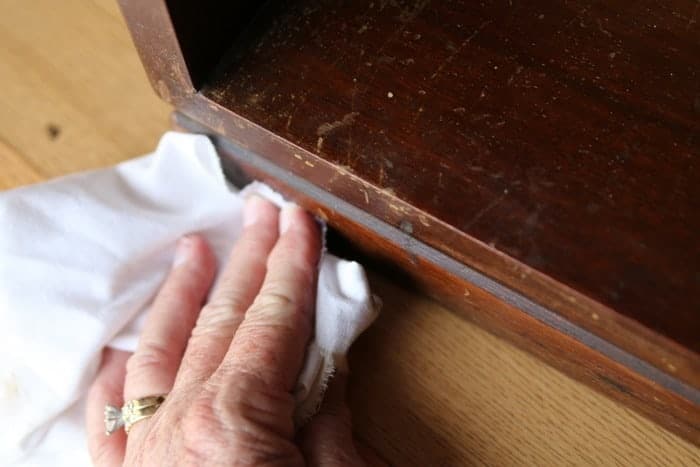 I apply the stain marker to the scratch, let it set for just a few seconds, then wipe a rag over the scratch. This helps blend the touch up color with the original finish. You may have to play around with this a little depending on how fast the stain dries, how big the scratch, etc.
Once I had the worst of the scratches covered with the stain marker I went over the whole nightstand with Howard's Feed n Wax. My bottle of wax was almost empty. I ordered two bottles. after I finished these projects. I go through a lot of it.
I think the stain marker is good for life. Seriously, I can' tell you how many years I've had this marker and how many projects I've used it on. I took the nightstand to my booth to sell and it sold right away. Yay!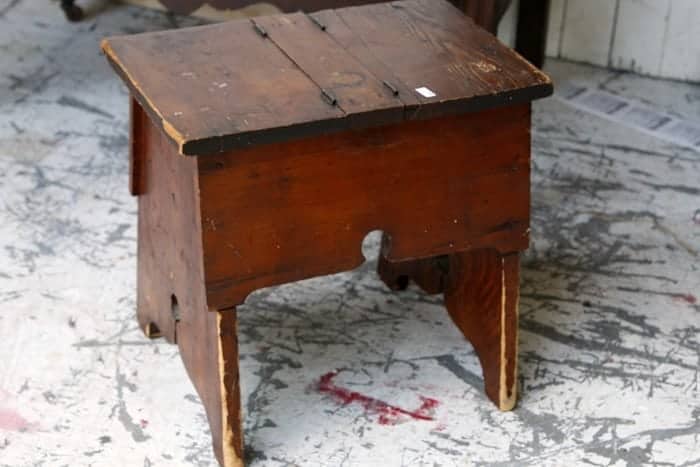 Project number two is a keeper for me. The vintage wood shoe shine box roped me in right after I spotted it on the auction floor. You can see it's in pretty rough shape.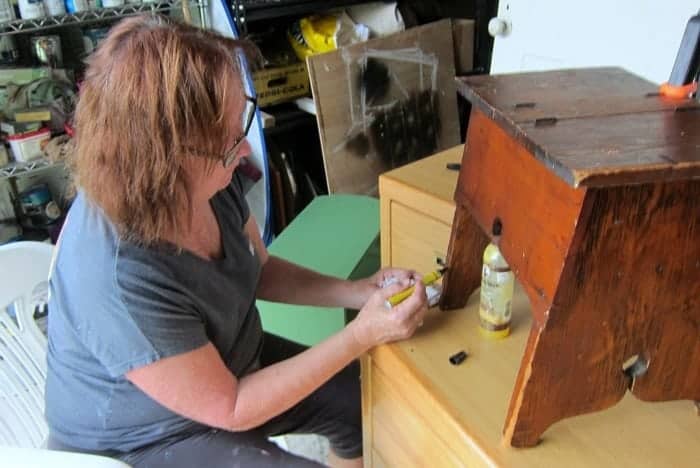 I used the same method on this piece as I did on the nightstand.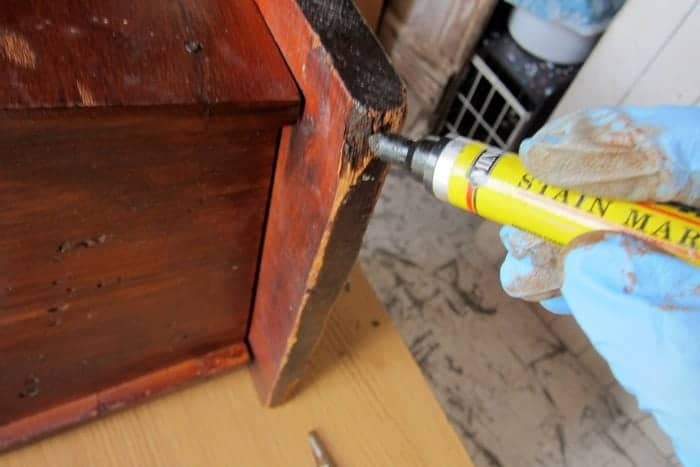 How To Cover Up Ugly Furniture Scratches
There was a lot of scratches and places where the wood was chipped off. I wasn't sure how well the marker would work on the big areas. I applied the stain and then rubbed it into the wood and blended it into the surrounding area with my lint free rag.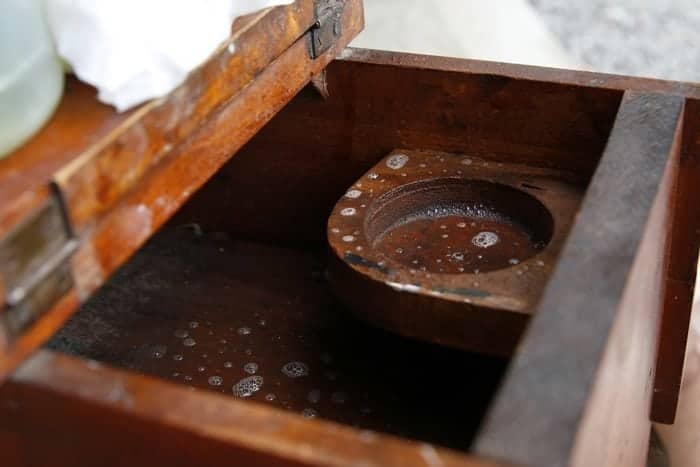 The inside was very dusty and I cleaned it with Simple Green.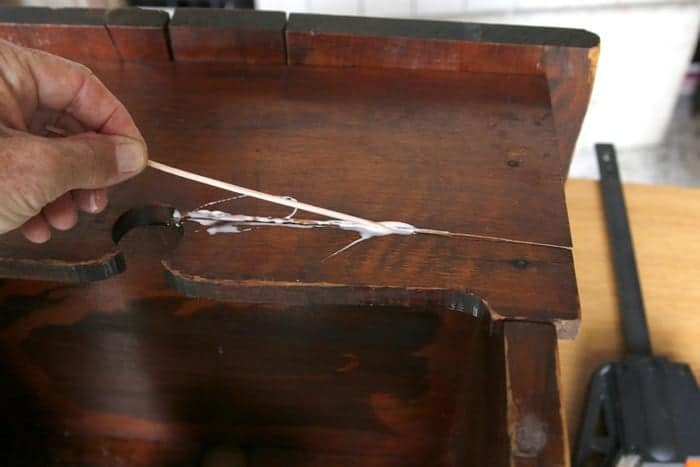 I didn't notice until the cleaning process but there was a long break in the wood along the apron (?). Elmer's wood glue works good for this type of repair. I worked the wood glue into the break using a thin wood skewer. A toothpick works great for this too.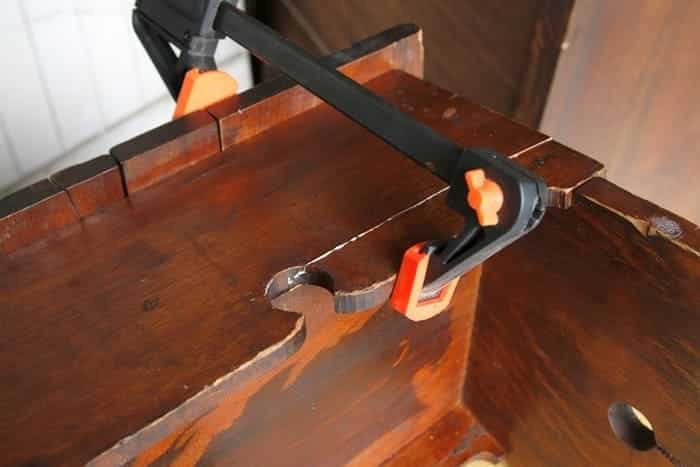 Next I clamped the break and wiped up the wood glue that seeped out when the clamp was tightened. Clumps of dried wood glue aren't pretty.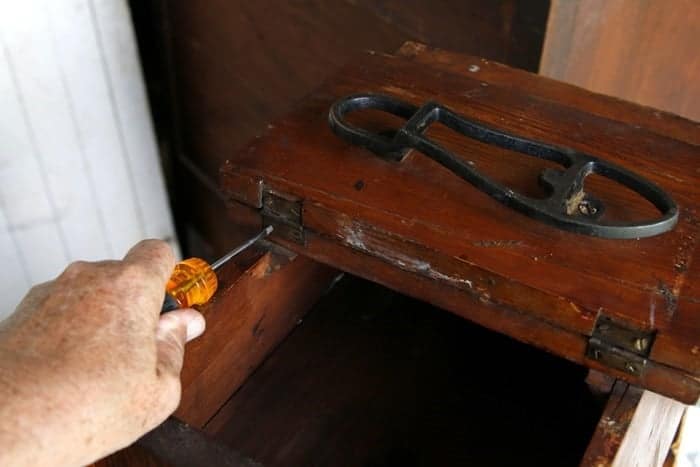 A few of the screws on the lid were loose and just needed a bit of tightening. Luckily none of the screw holes were stripped out. There is an iron shoe rest screwed to the inside of the lid.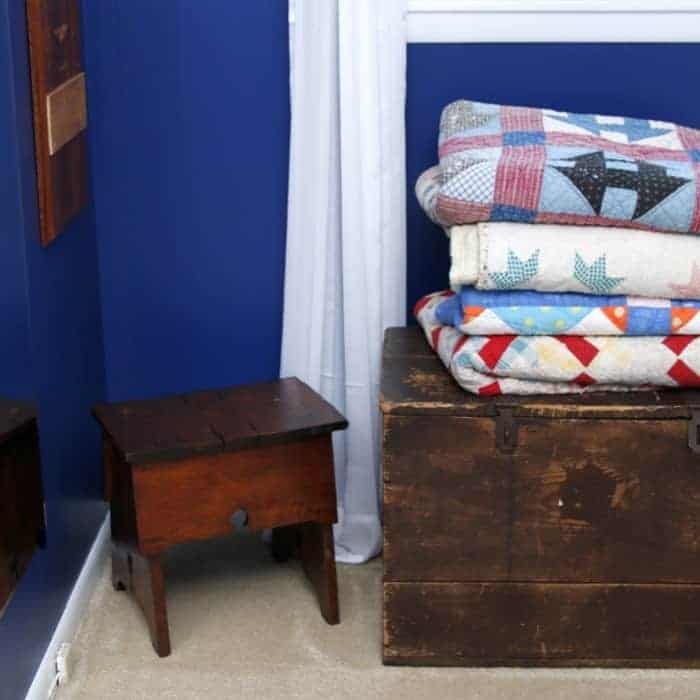 I found a shoe shine box almost identical to this one on eBay. The listing was closed and the asking price was $95. I paid $27.50 for mine plus 10% auction fees. The inside of the one on eBay was painted blue. I really wanted to keep the shoe shine box but not sure where it fits in our house. Right now it's sitting in the spare bedroom.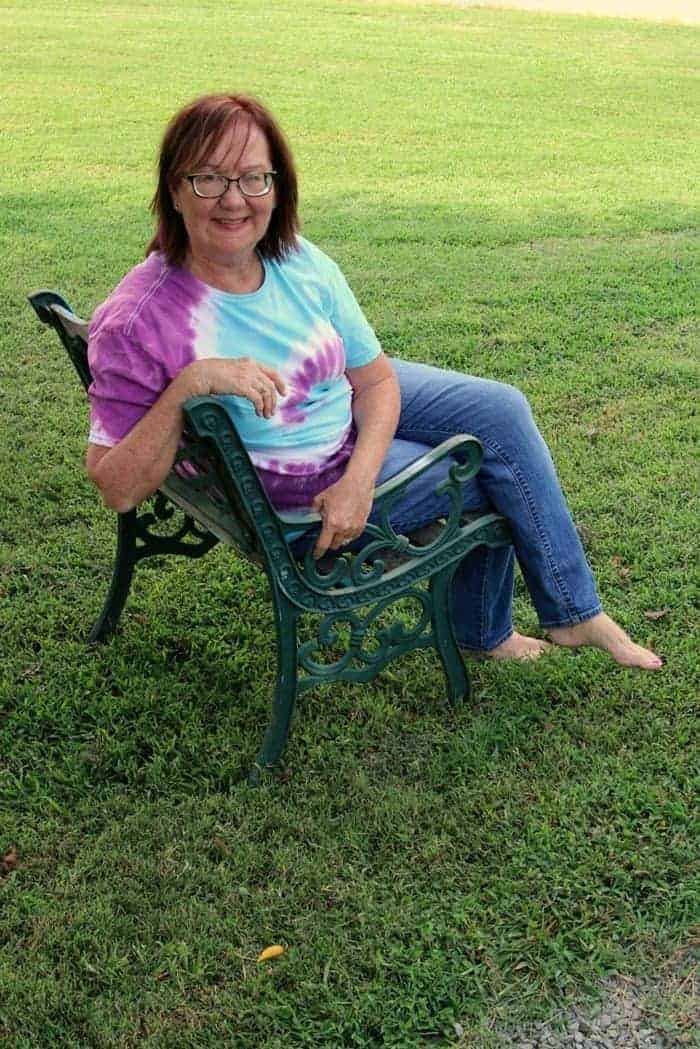 Sharing another photo of me after my haircut and color. Different from the one in my challenge post where I'm wearing my paint clothes. I love tie dye anything and 60's fashions. I hope to get in front of the camera and do a Facebook live this week.
I used a stain marker to revive a table but also spruced it up with a bit of white paint. See what a difference the changes made here....Updated Sofa Table.
I got really busy and painted two furniture pieces. One was easy and one almost made my pink hair turn gray. You get to see both of the projects this week.
What do you think of the two furniture revivals? Have you used stain markers? Do you have a piece or two that needs reviving? I haven't bought new wood furniture for our home in years. It's all used, real wood furniture. The Minwax stain markers and Howard's Feed n Wax are my two of my best friends. Find the stain markers and Howard's Feed n Wax along with my other favorite products on the Petticoat Junktion Amazon Page here.
Have a great day and thanks for being here, Kathy