disclosure: affiliate links may be used in this post.
Hot glue gun projects are my favorite projects because they are fast and easy. I bet you have a hot glue gun. Time to get it out.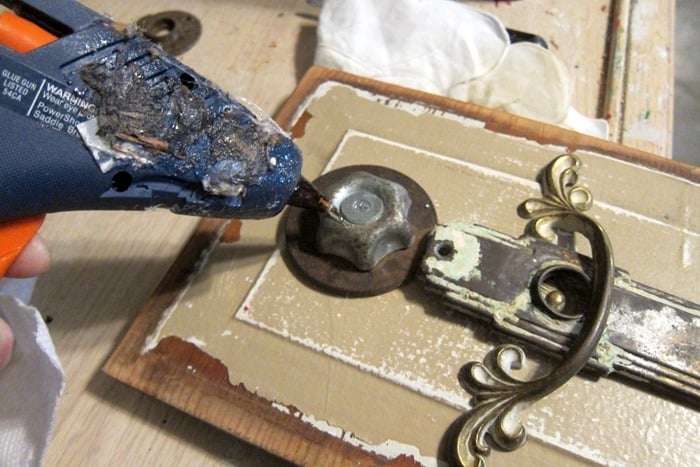 My much loved and much used glue gun.
You guys know I have a love-hate relationship with my glue gun. It makes me crazy but I can't live without it. I used to burn my fingertips off until I hit upon a great idea. Use tweezers or forceps to hold hot glued surfaces together. You're welcome.
My friend Paula gives me a hard time. She has craft nights at her home and sewing is her specialty. We mainly do small crafts like layered garlands or wall hangings and I always want to use my glue gun instead of sewing. Makes sense to me.
She just shakes her head and takes the glue gun away. But a glue gun is perfect for some of my smaller DIY projects like these……
7 Sizzling Hot Glue Gun Projects
Do you have a glue gun and what do you use it for? I want a new glue gun and this is the one I'm crushing on….the Ryobi cordless glue gun. I say cut the cord! I already have the battery so I just need the gun. Maybe soon.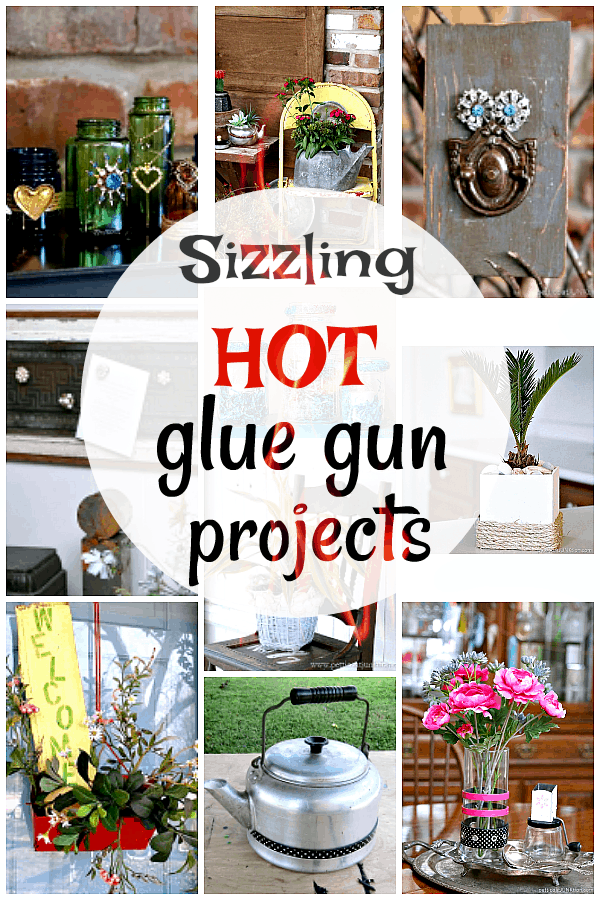 As always, thanks for being here and have a great day, Kathy