Junk Shopping!
I have two almost identical vintage sideboards to paint and I need ideas.
I thought I was having Déjà vu when I visited my fav junk shop a couple of weeks ago. You might remember I shared a vintage sideboard I purchased at the shop back in November. Well, I just picked up another one and the two are very much alike.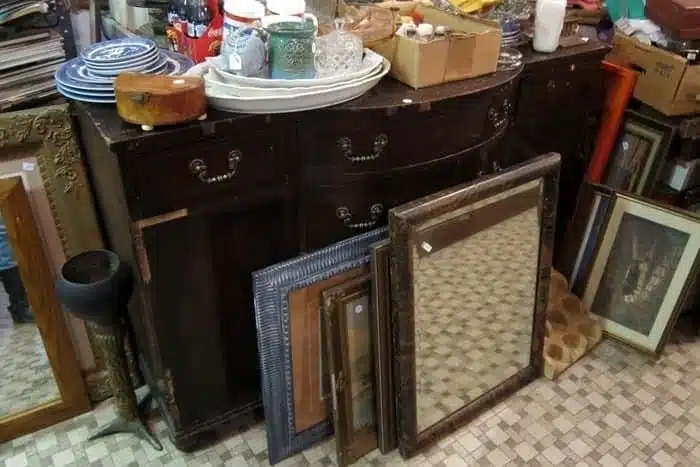 This is the first sideboard (or buffet, I never know which is the proper term) I bought. Now pay close attention to the next junk shop photo.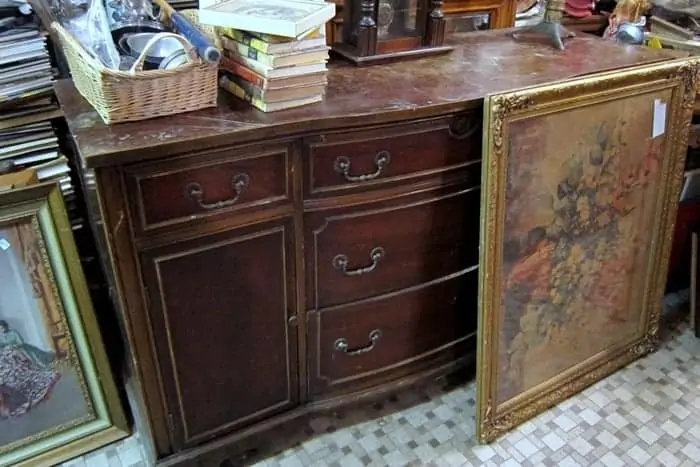 This sideboard was sitting in the very same location in the shop and was covered with a few things and there were pictures leaning against the front. Do you wonder why I had Déjà vu.
I first walked past the piece then backtracked for a double take. I thought it was the same sideboard until I got a closer look. The center drawers are move rounded or curved in the first sideboard. This sideboard has more details on the drawers and cabinet doors.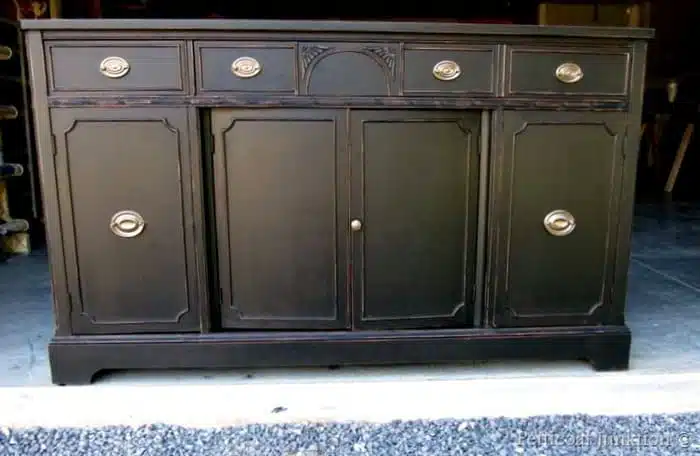 I think I'll paint sideboard/buffet number 1 black like this Hepplewhite Buffet I painted a few years ago. You can't go wrong with basic black. Not sure if I will change out the hardware or use the original.
For sideboard/buffet number 2 I'm thinking about going lighter and maybe highlighting some of the details.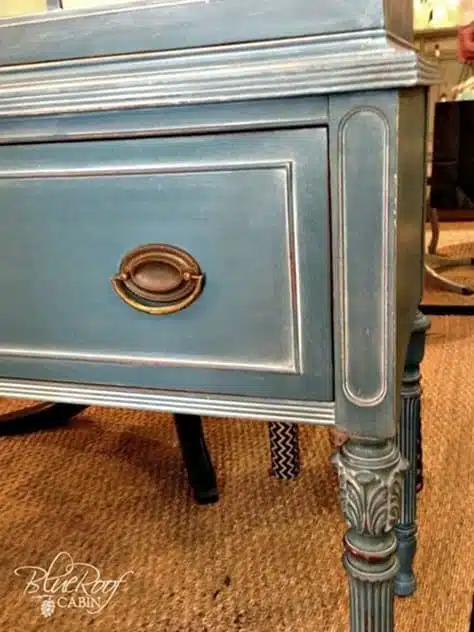 source: Blue Roof Cabin
I like the blue color on the piece above and the white wax on the details. The second sideboard isn't highly detailed but it does have the raised trim on the doors and drawers that would look look really nice with a bit of white wax.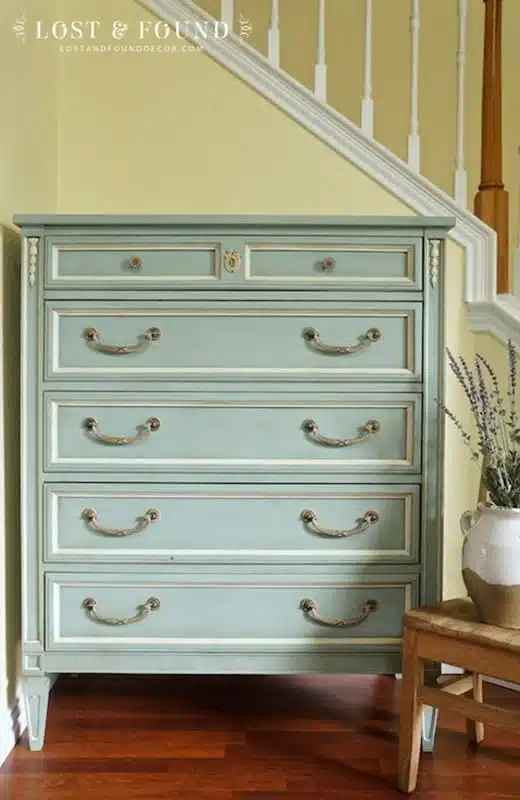 source: Lost and Found Decor
I also like this lighter blue with the details painted white. Melanie at Lost and Found Décor hand painted those white details. I was also thinking I could use dark wax or dark toner instead of white. That would give the piece a more aged look.
I'm not sure about the hardware on the second sideboard. I could change it out or paint it white if I use white wax or a white wash on the details. What color ideas do you guys have for me? What do you think of the vintage sideboards? Do you have a favorite? Please share.
I took several photos while at my favorite junk shop and thought I would share a few. The sideboard and the little vintage Christmas train were my only two purchases for this shopping trip.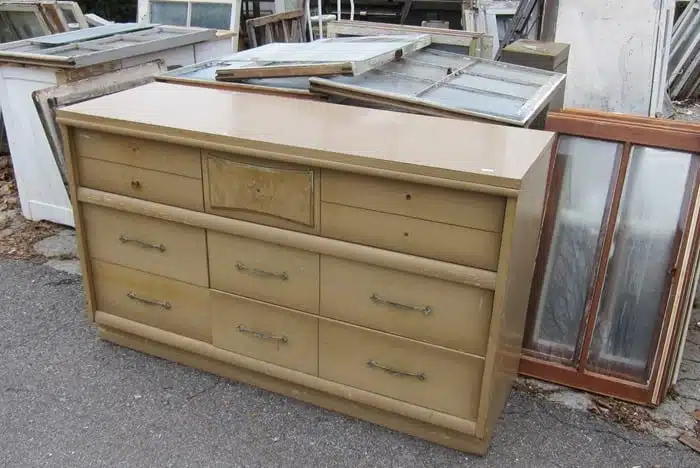 The dresser what not calling my name. The design is too blah.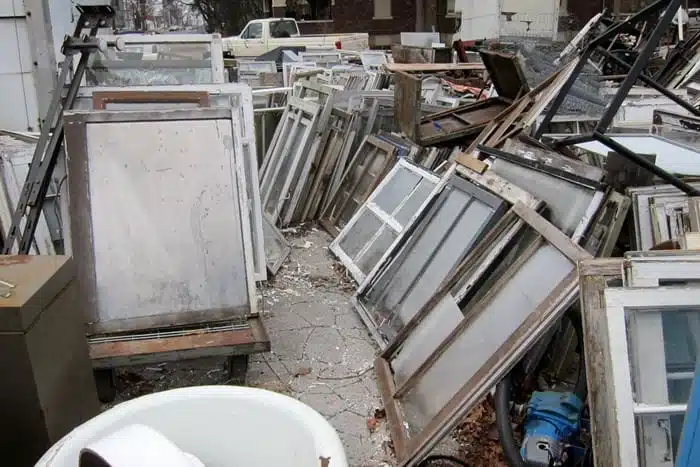 There are always a lot of windows and salvaged wood at the shop.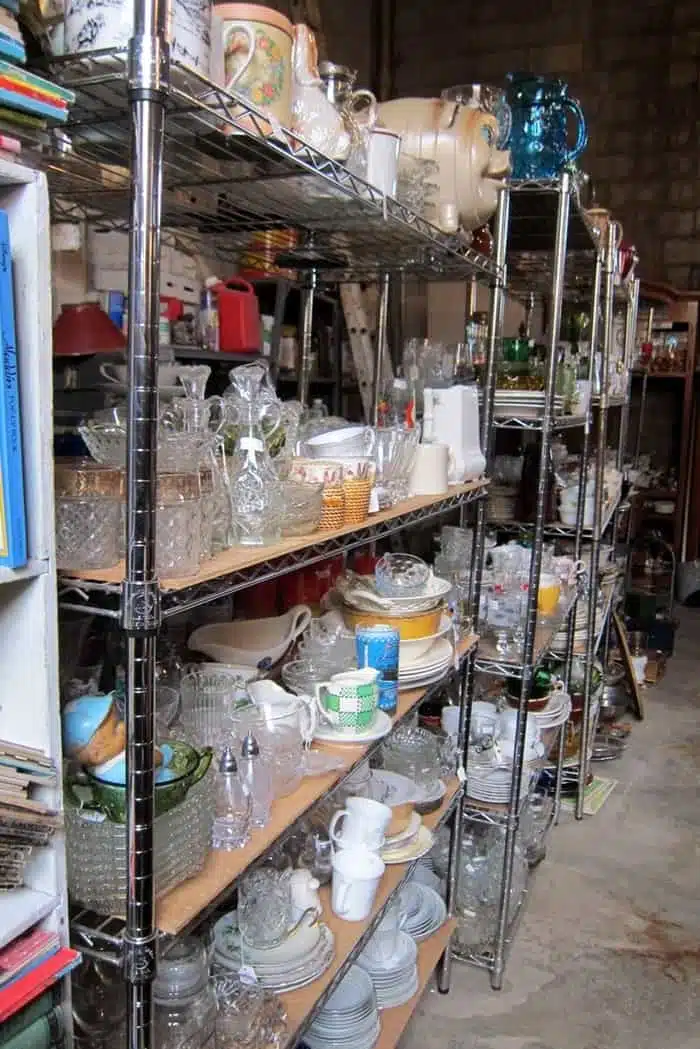 Also several rooms of glassware and whatnots.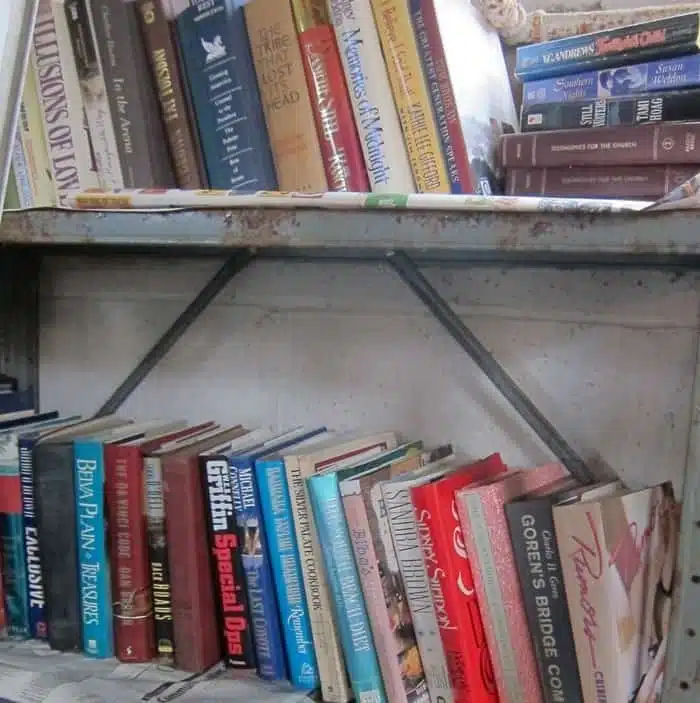 Lots of books. Sometimes I hunt for old cookbooks for my daughter. The ones from Churches, Ladies Groups, etc. They have the best recipes.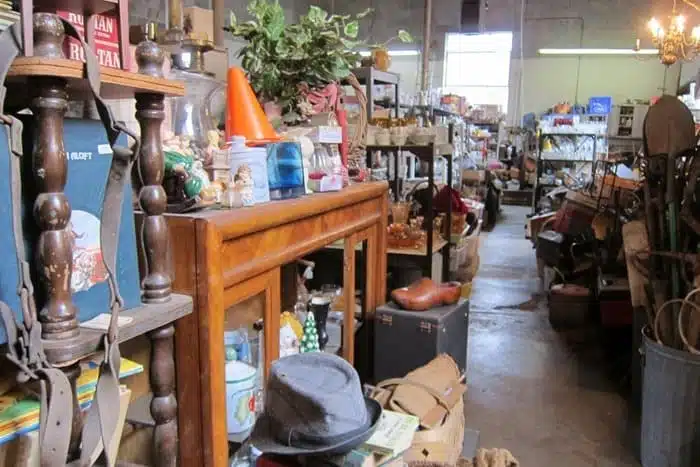 At one time it was impossible to walk through the back rooms. A lot of cleanup has happened since then. I tease Mr. Butler that he is about to run out of junk.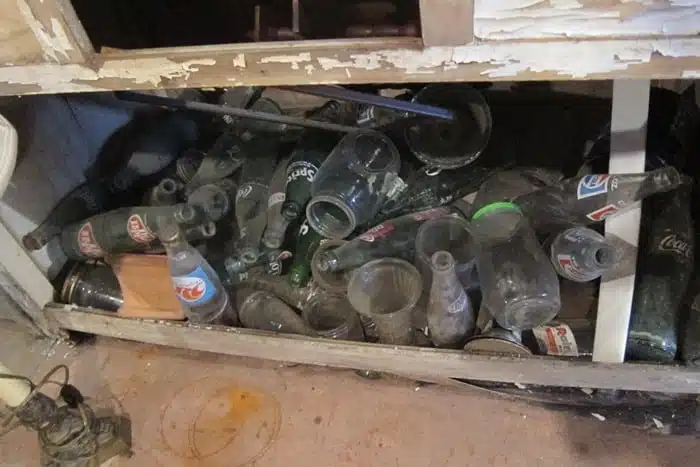 Old soda bottles.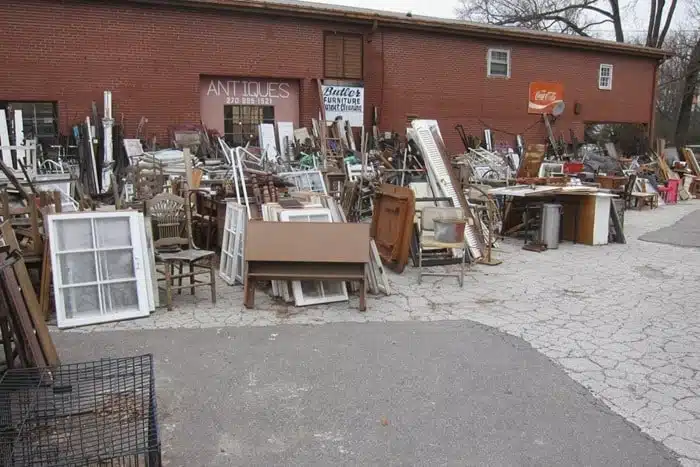 The outside of Butler's Antiques in Hopkinsville Kentucky for those of you who are new here.
Leave a note if you have paint ideas for the vintage sideboards. Later this week is Thrift Store Décor and I have a reclaimed angel I made over the weekend to share maybe tomorrow. I took a break from painting and junk projects for a while but I'm getting back in the swing. Thanks for being here, Kathy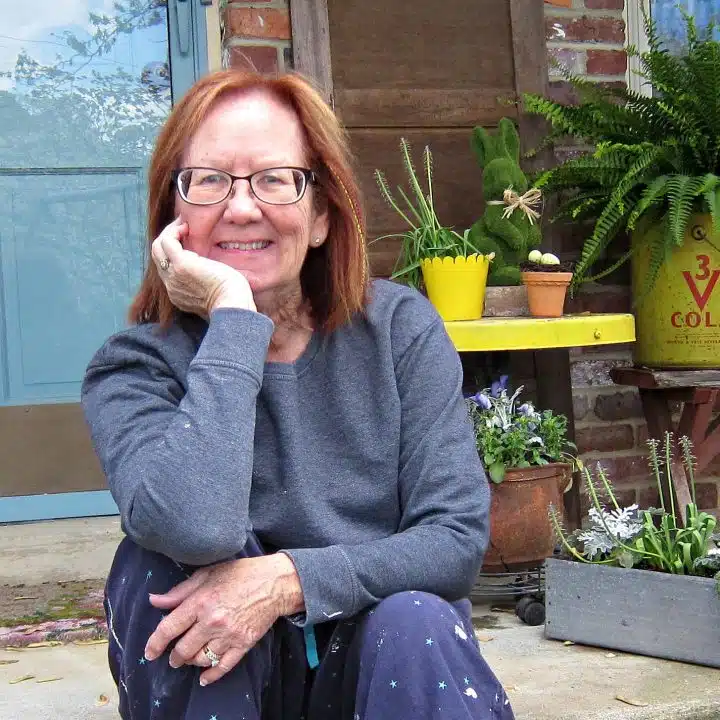 Author: Kathy Owen
Kathy Owen is the founder of the home decor blog Petticoat Junktion where she shares tutorials on painting furniture and upcycling thrifty finds into unique home décor. Her DIY projects have been featured on the Home Depot Blog, Plaid Crafts, Behr Designer Series, and in numerous magazines. Kathy's newest website is HappyHomeDIY.com