Wrong Color
I guess I painted this piece the wrong color the first time. Well, maybe not the wrong color but a color that doesn't fit into every color scheme. That's the problem with painting your heart. I need to stay with neutral colors like this black.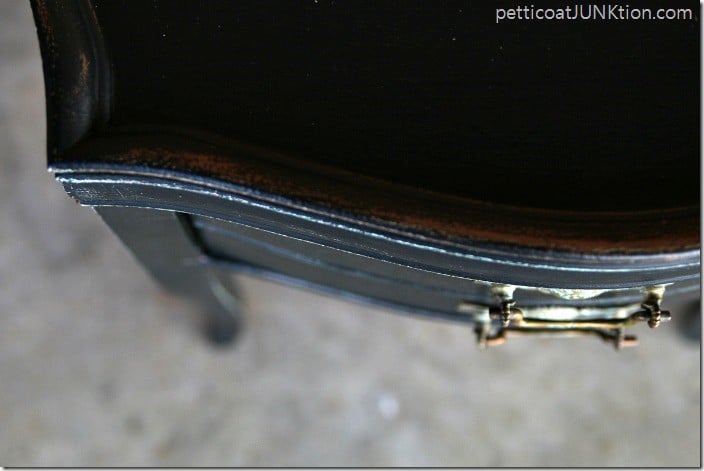 I have another table from my booth at the shop that I repainted. I'm calling this " Black Painted Furniture Month ". I'm hoping by repainting all the furniture in my booth black, it will sell.
Mint Green Table with Gold Dipped Legs
The latest redo is the mint green table I painted several months ago. I painted the table a very pale minty green
The patina on  the hardware I found in my junk/hardware stash was the same color as the paint on the table….couldn't beat that…and aren't they beautiful. I was loving the hardware. Now for the paint. I found a can of Rustoleum paint in Metallic Aged Copper on my paint shelves. So that's what I went with. I painted the top with the metallic paint but wasn't happy with that so I painted the legs…..dipped look. The top needed something to pull everything together so I stenciled a design using the minty green paint. But this piece is the wrong color for most of my customers.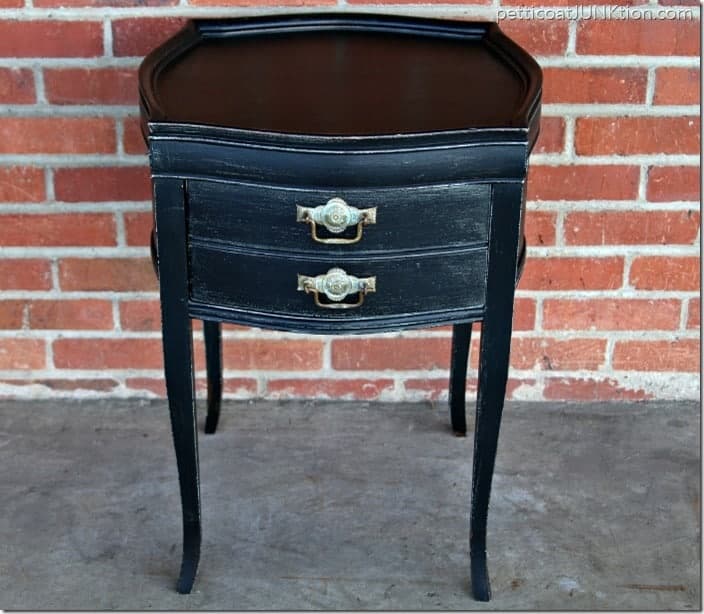 I used Reclaim Beyond Paint in Licorice and then distressed the black so a little of the green shows through.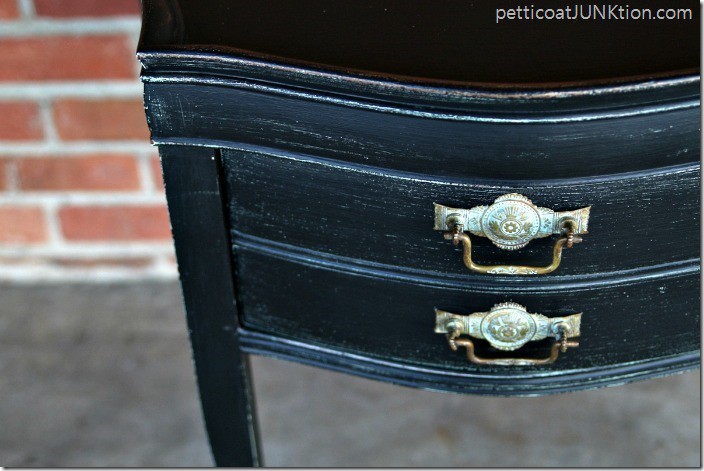 This finish is so easy, takes no time at all to paint and distress furniture. Most people think it's a lengthy time consuming process, but it's not.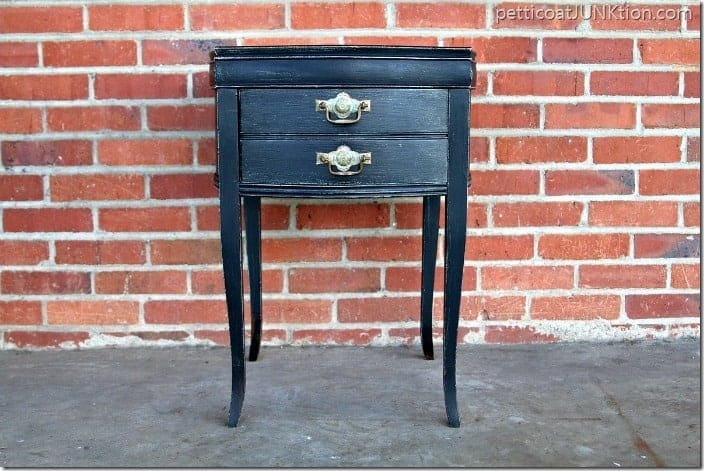 This photo doesn't show it but the nice curved drawer fronts are featured in the first photo.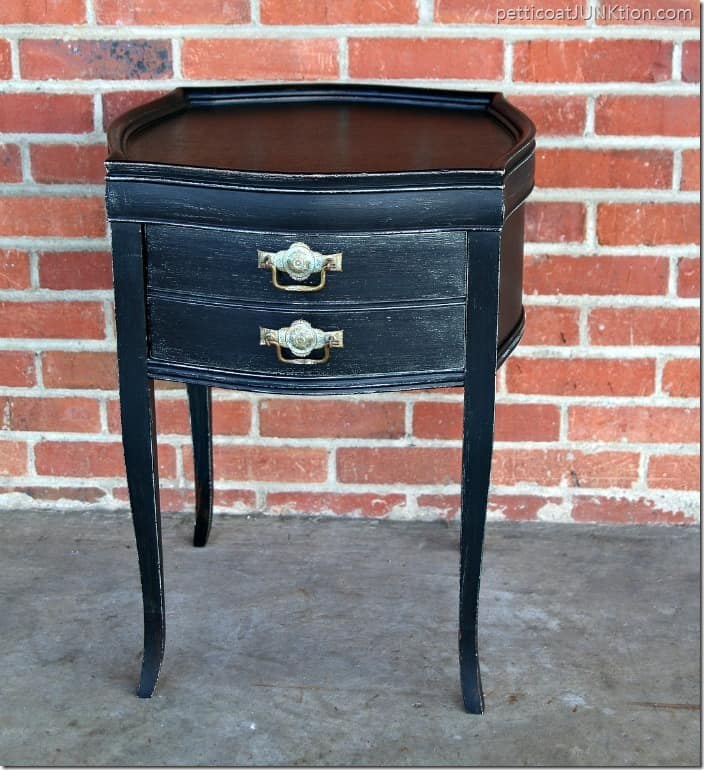 I had to share this photo. When I was editing the photos for the post this one definitely caught my eye. I didn't photoshop the missing leg out. It's just the angle of the shot that makes the table appear 3 legged. I could probably never get the same angle again if I tried. This shot was by accident. I told the JTS I was sitting at the computer looking at the photo moving my head trying to see behind the front leg of the table. I'm a little nutty at times. But hey, I know the leg is back there. It's okay, you can laugh along with the JTS.
Have a great day!