I have my sister to thank for introducing me to the Benjamin Moore paint color. Her kitchen island is Hale Navy and the color looks awesome against the white kitchen cabinets. Navy is trending for walls and furniture too.
It seems like all I've painted lately has been trunks or cedar chests. I admit to having a thing for cedar chests. They look great painted and they have so many uses. Anyone else a fan?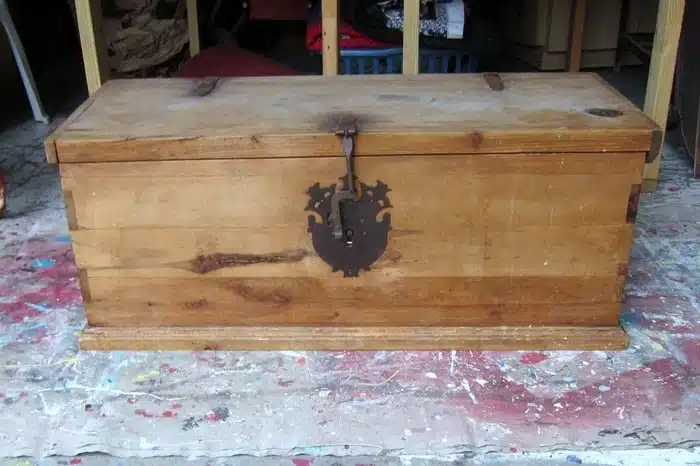 This is the before. I actually thought the trunk was handmade by the Amish. There are a lot of Amish people who live in this area and they love to work with wood. When I started cleaning the trunk there was a label on the bottom......Made in Mexico.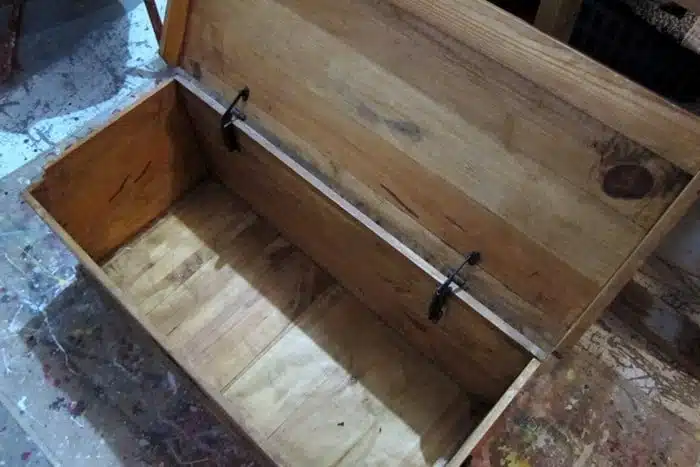 The inside needed cleaning and screws tightened on the lid hinges.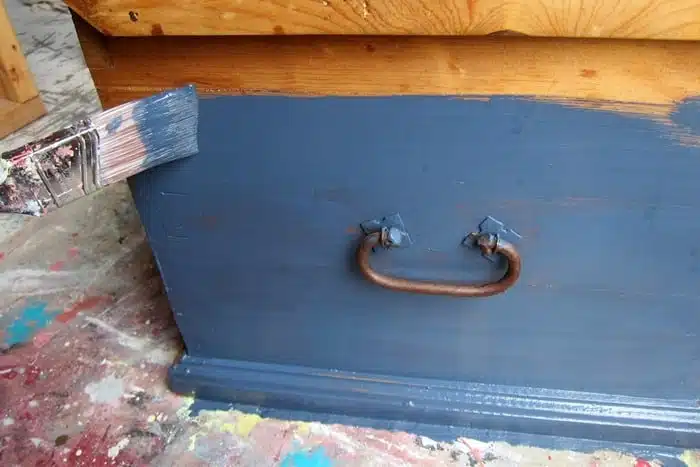 The trunk looked very masculine to me and I went through my paint stash on the hunt for the perfect color. I had a can of Hale Navy I used on an earlier project and I thought it was perfect for the trunk. One coat of paint almost did the trick but I brushed on another light coat anyway.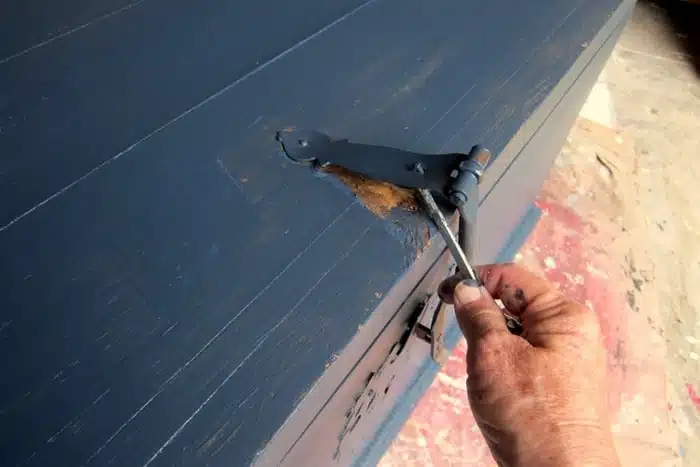 The latch was a little crazy looking and I never figured out how to close it. I think there was a piece missing or the pieces were out of alignment. I just ditched the top piece. The decorative front piece was what first caught my eye.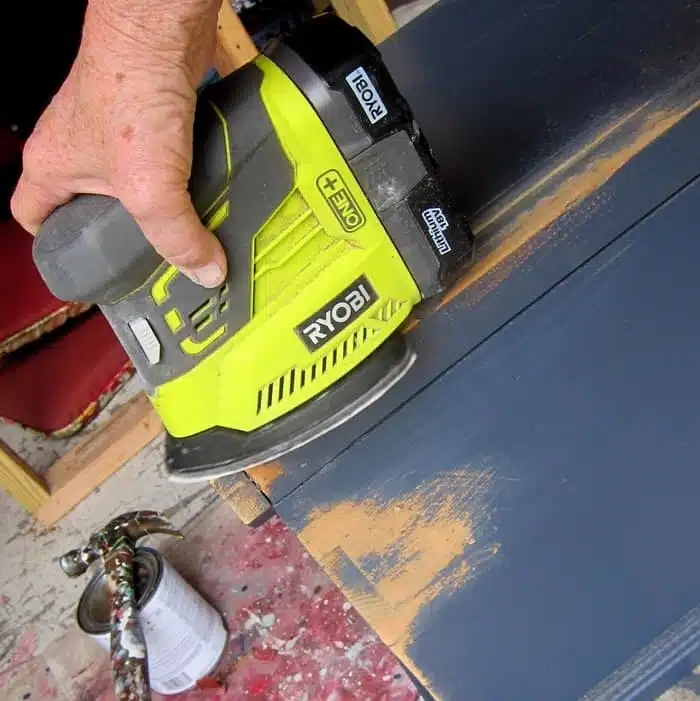 I sanded the heck out of the chest once the paint was dry. The 80 grit sandpaper and my Ryobi sander did the job in no time.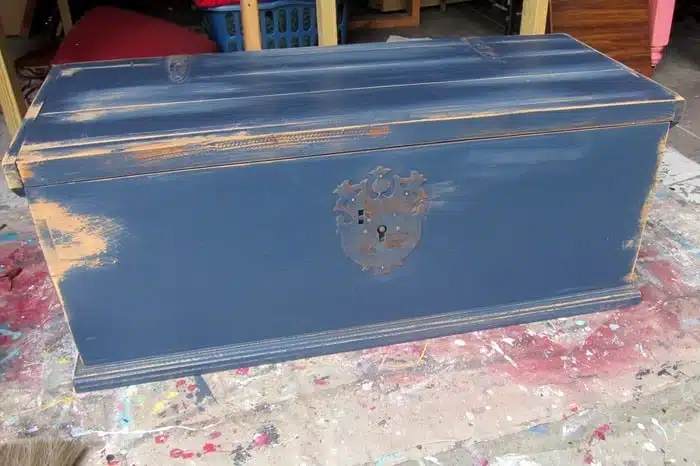 When you sand paint it usually leaves a white haze or streaky areas.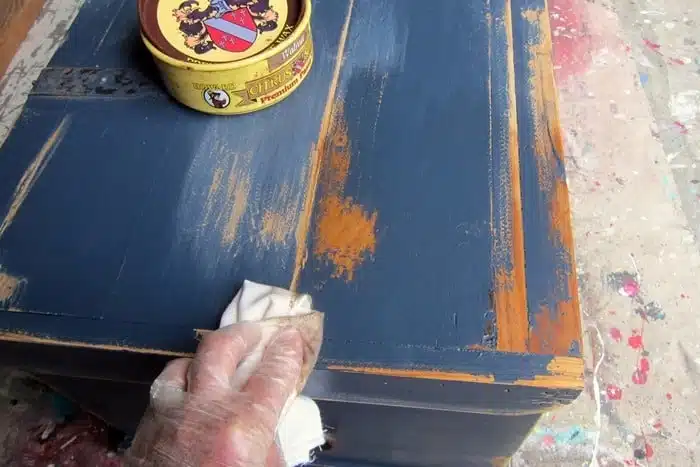 You can take care of that problem with wax, either clear or colored. I used Howard's Wax in Walnut to give an aged appearance to the trunk.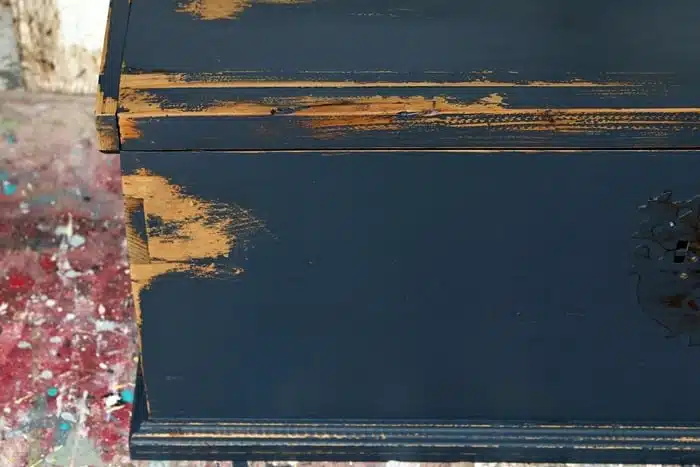 Shine the wax with a lint free cloth after about 30 minutes. Just be sure the wax is dry before shining it up.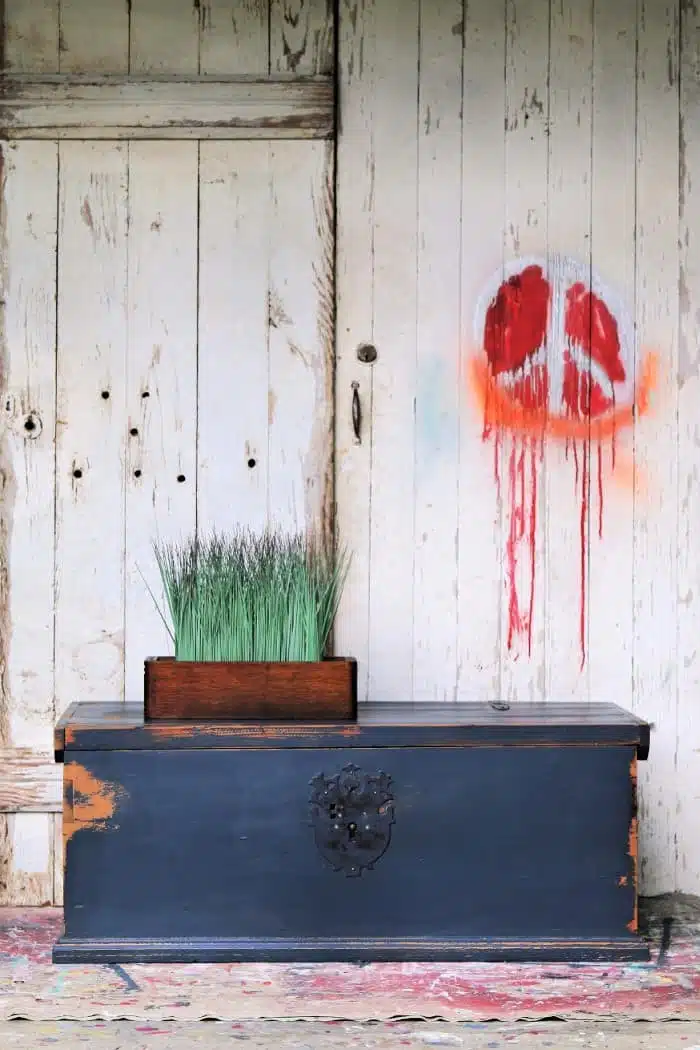 I distressed the dark metal piece on the front too.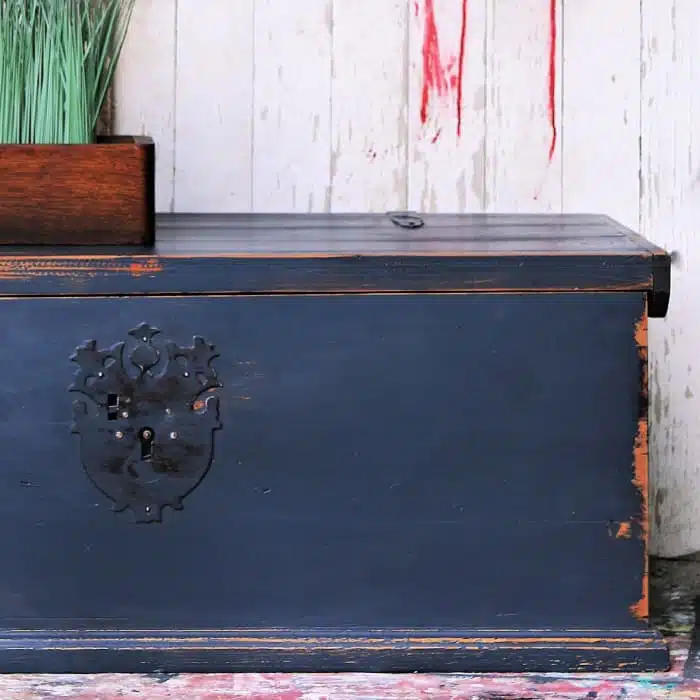 You guys saw the trunk before when I shared some inspiration pieces with you. I was leaning towards green and I wanted to put feet or legs on it. Most of you didn't like the legs on the inspiration piece and after taking a second and third look I agreed with you. See, I do read your comments and listen to your opinions and suggestions.
Since there was trim around the bottom of the trunk the legs would have looked wonky anyway. Thanks for saving me from myself.
I also think the rich blue color was a good choice. How do you like the heavy distressing?
Time to see what the rest of the furniture fixer upper crew has today. Just click the links below the "before" makeovers photo.....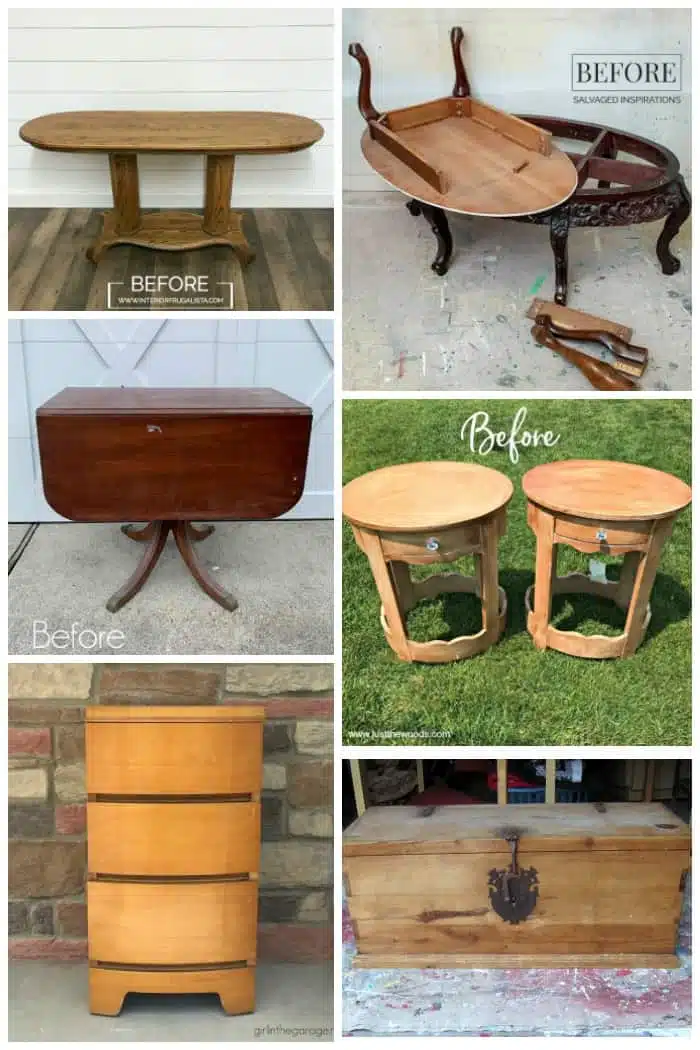 DIY Fire Truck Dresser - Girl In The Garage
Table Makeover/Applying Sealer With A Sponge - Confessions Of A Serial Diyer
Salt Wash Tables - Just The Woods
French Console Table Makeover - The Interior Frugalista
Salvaged Table Makeover - Salvaged Inspirations
Wood Trunk Makeover - Petticoat Junktion (you are here)
Remember I have the bedroom reveal tomorrow. You don't want to miss it. Thanks for being here, Kathy