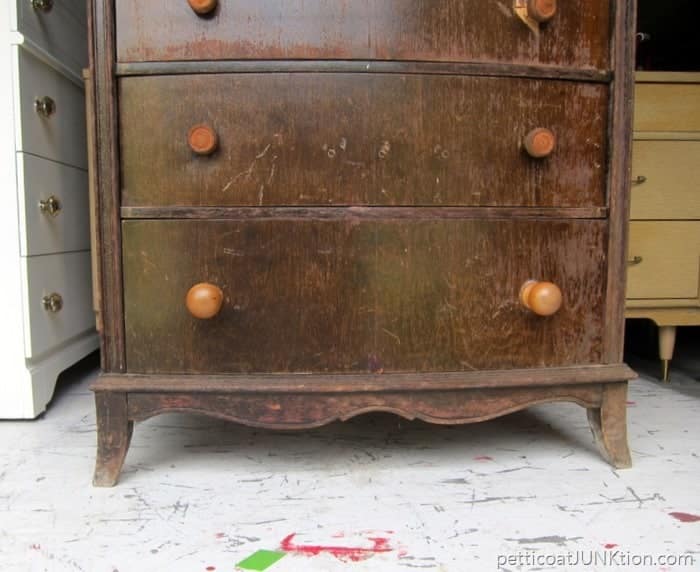 Furniture Legs
When it comes to furniture I'm a leg(or feet) gal. This chest of drawers is in pretty rough shape but look at the legs! When it comes to furniture legs those are one of a kind. There's a shop in Clarksville that carries mostly used furniture. I don't stop in very often because I get most of my pieces at the Nashville Flea Market or at My Favorite Junk Shop. The furniture shop is in the same shopping area as one of my booths so I stopped in the other day. That's where I found this piece. It was facing toward me at the end of a long aisle of furniture. I spotted the legs and that was it. I looked the chest over and after seeing the disastrous shape it was in I left without it. It was $40….but still…all the work required to redo it. Well, as you probably figured out I went back.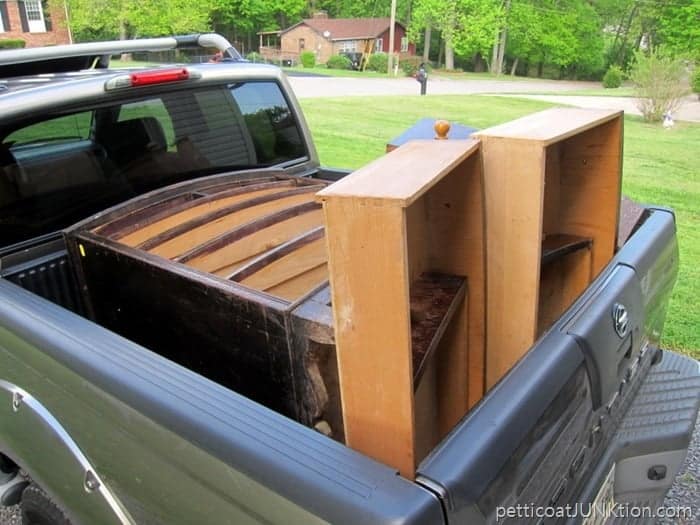 The chest is solid wood and even with the drawers removed it is darn heavy.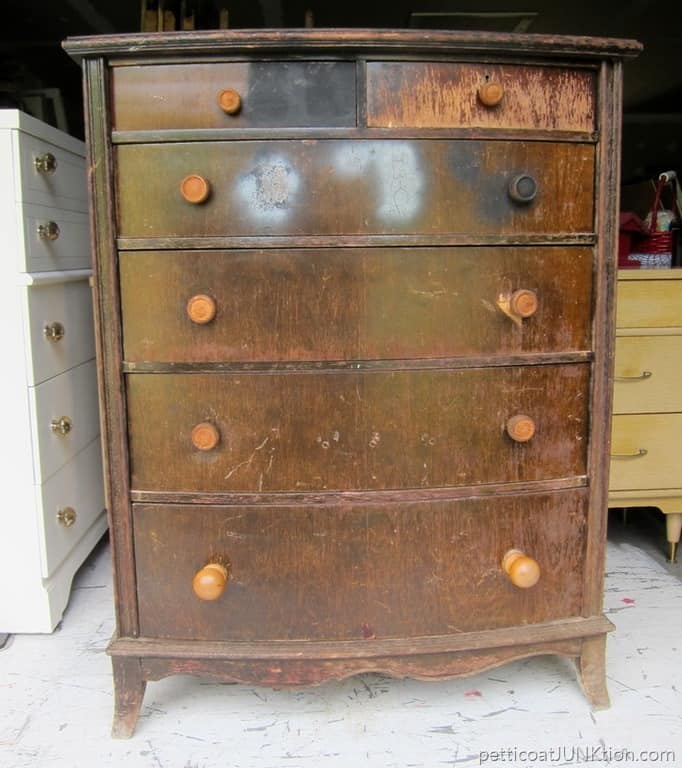 Now that you've had a look at the whole thing do you see the problems and the possibilities? The finish is ruined and you guys know I don't refinish furniture. Too much work for this lazy girl.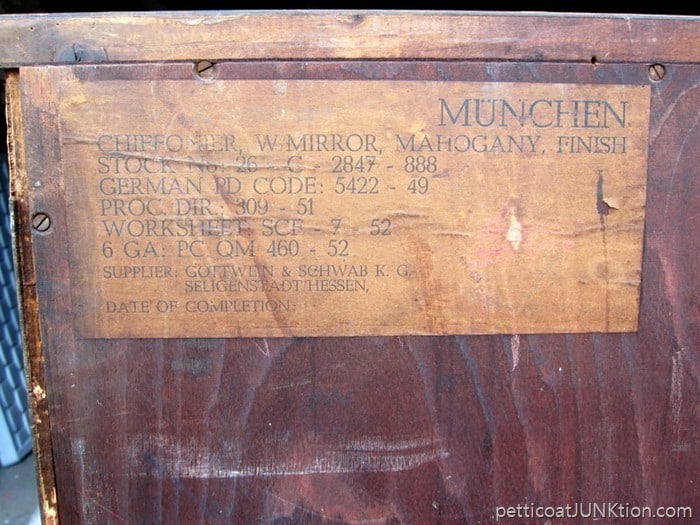 I'm really confused about where the chest was made and the age of it. The paper on the back has all kinds of info but I couldn't find any of it on the internet no matter what I typed into Google search. I did find out that Munchen is Munich. Also you can't see it here but there is a tiny stamped date that says Nov. 1951. The chest doesn't look like any of the images of German furniture that came up in my search. I also thought the piece was older than that but maybe not. I'm hoping maybe some of you can help me out.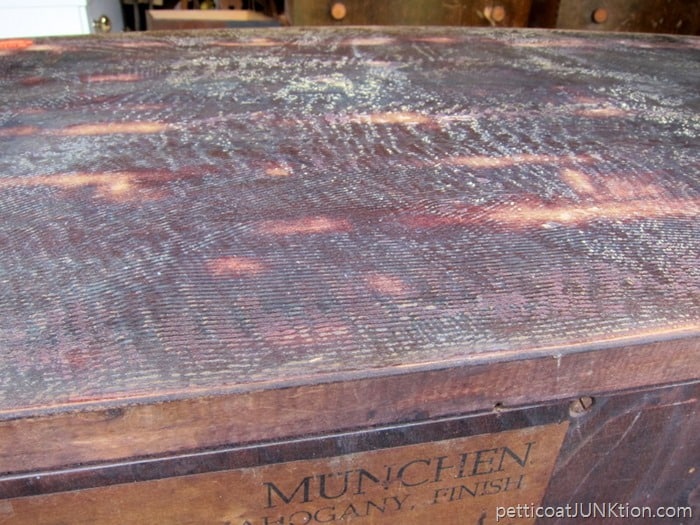 A previous owner glued laminate to the top.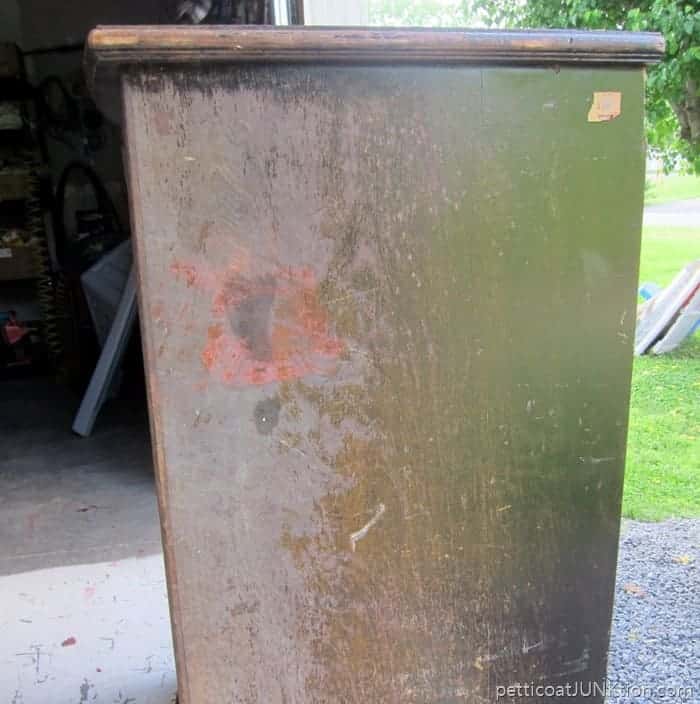 The finish on the side is a mess too.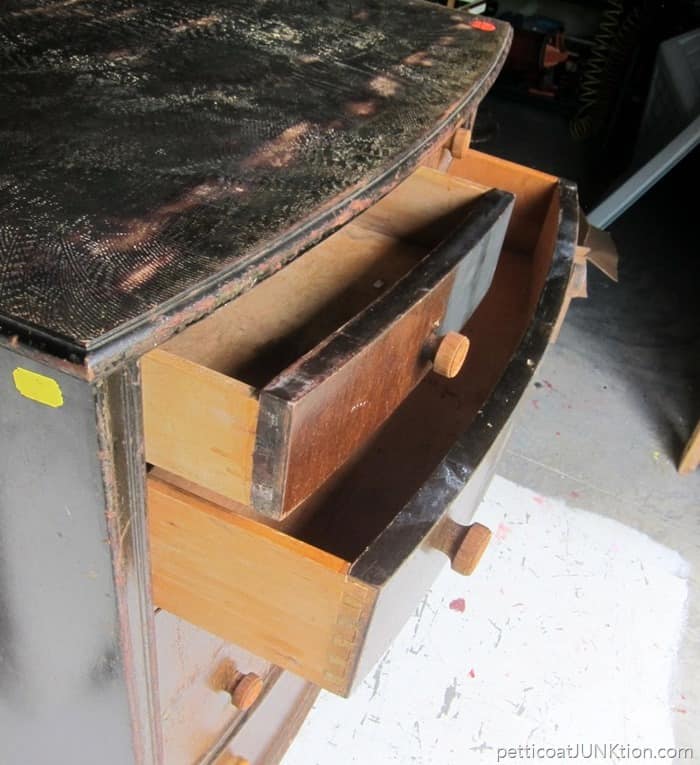 The drawer fronts are slightly rounded.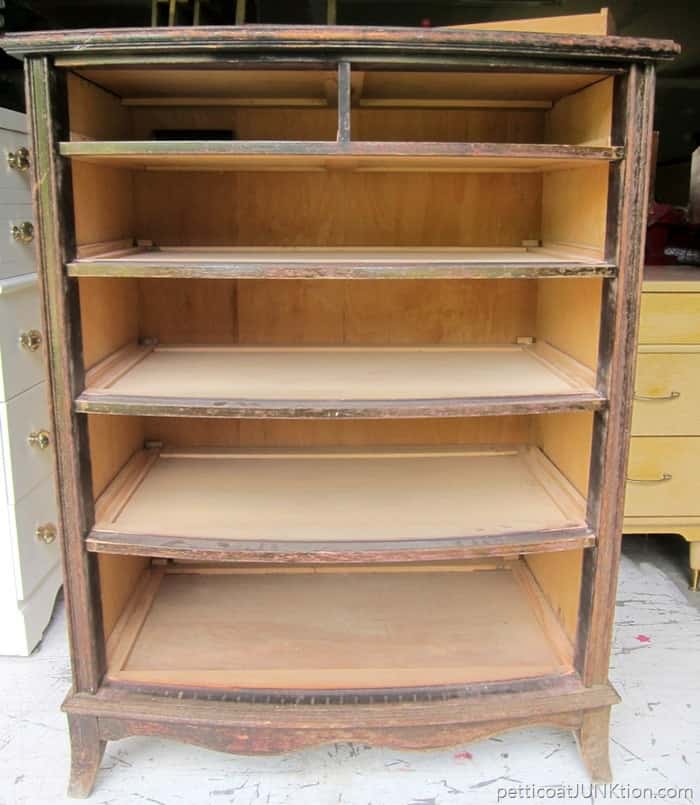 Solid wood dust boards in between drawers.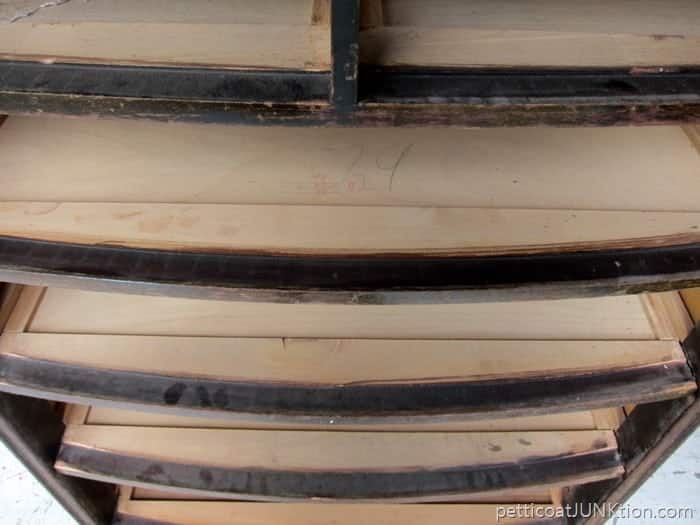 The frame and drawers are solid. What am I going to do for the makeover. I really have no idea right now. What would you guys do?