I have to tell you about my painted storm door. I painted it over three years ago and the paint isn't chipping or peeling. How awesome is that!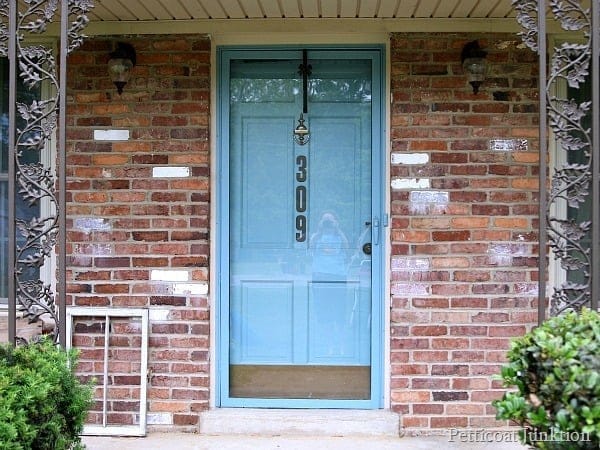 Painted Storm Door
The Metal Framed Storm Door Still Looks As Fresh As The Day I Painted It
You'll have to forgive the lack of décor and the cobwebs and the oh so lonesome wreath hanger. I haven't gotten around to decorating for Summer yet.
You guys keep asking about the door and I keep forgetting to take photos! One day last week I remembered…..finally….and just grabbed the camera and started shooting. No clean up, no nothing.
The door is in great shape. Looks just like it did after I painted it in November of 2012. Seriously. The sun shines straight on this door and the door gets hot. Doesn't affect the paint at all.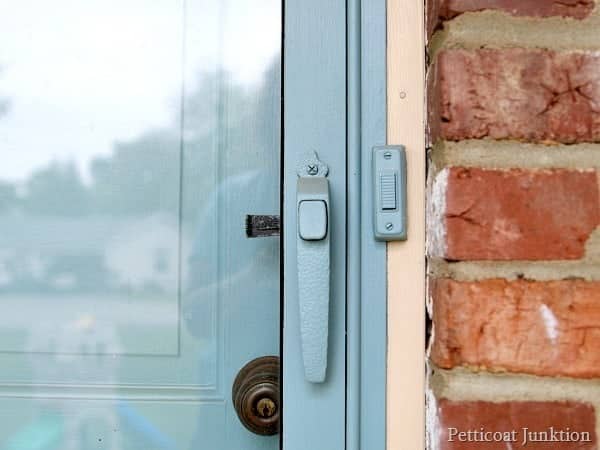 The original post and tutorial is here…How to Paint your Front Door and Metal Framed Storm Door. I show the complete paint job from beginning to end for both doors.
The paint is Behr and the primer is Glidden Gripper. The color and editing on these photos are better than the ones from 2012 thanks to my new camera and a photography class….and lots of practice.
I have to admit to having doubts as I was painting the door. But it looks great. The storm door trim around the glass was white and it really stood out. I didn't figure I had much to lose.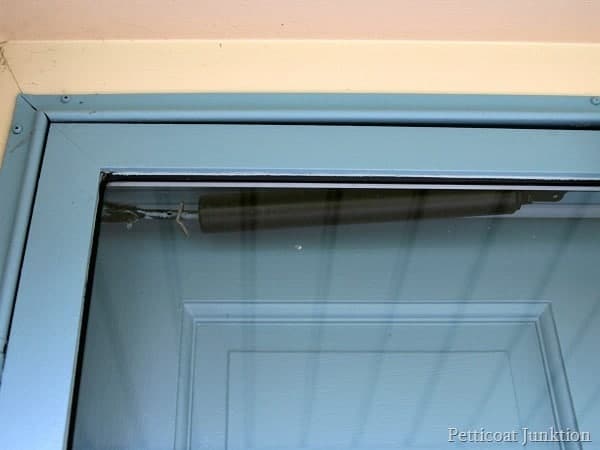 Please ignore the cobwebs….I did warn you.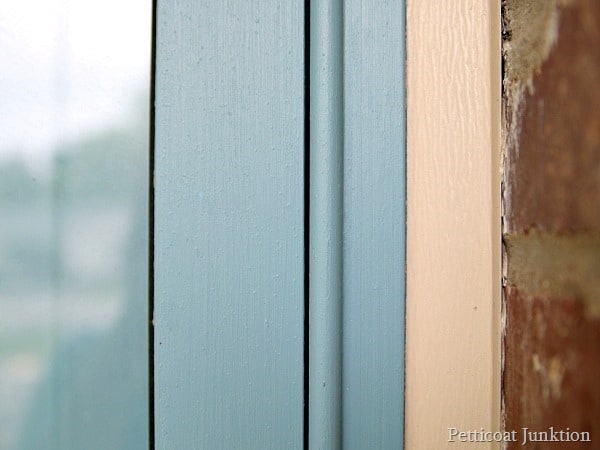 I took photos of the door in various areas so you could see how well the paint has held up.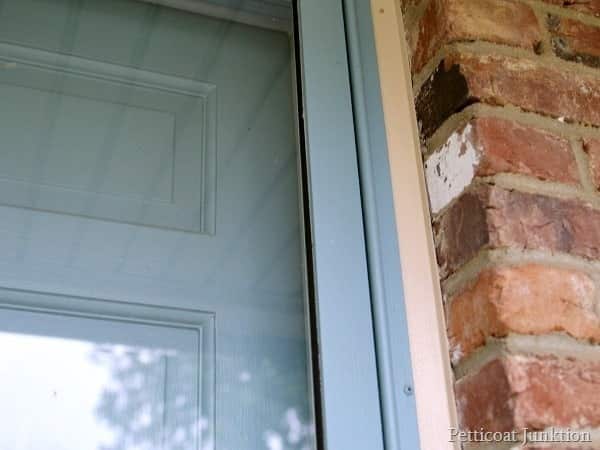 I can't tell that the paint has faded at all.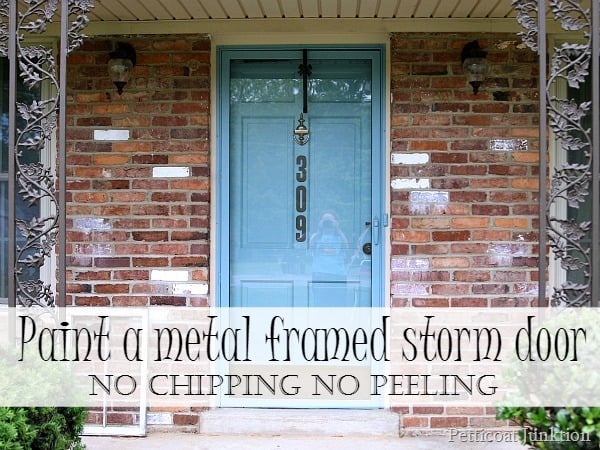 And that's it. Thanks for asking about the door. I'm going to paint our back door and storm door soon. I may get you guys to help me select a color. That should be fun!
Have a great day,
Author: Kathy Owen (Petticoat Junktion)
Kathy is the founder of PetticoatJunktion.com, a home décor blog focused on repurposing and upcycling furniture, old hardware, rusty stuff, and thrifty finds into unique home décor. Kathy's projects have been featured on the Home Depot Blog, Plaid Crafts, Behr Designer Series, and in numerous magazines. Read more about Kathy here.