disclosure: affiliate links may be used in this post.
Good Morning,
Happy Saturday and what a gorgeous day!
I am finally through with my travels for a month or so….hopefully. We returned home from Alaska then packed up and traveled to Arkansas.
I think we're home now for the next 5 weeks.
Ok, lets get crankin' on Salvage Saturday.
Today we made a table from reclaimed parts.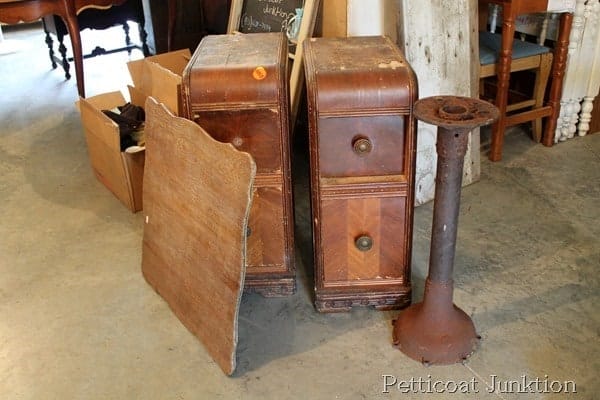 These are just a few of the items I hauled back from the June Nashville Flea Market.
The weird looking iron thing is really heavy, sits flat on the floor, and should make a great table base.
The JTS told me it is some kind of car axle housing?????
All I know is…..I like it.
The wood piece to the left just happened to be a table top at one time.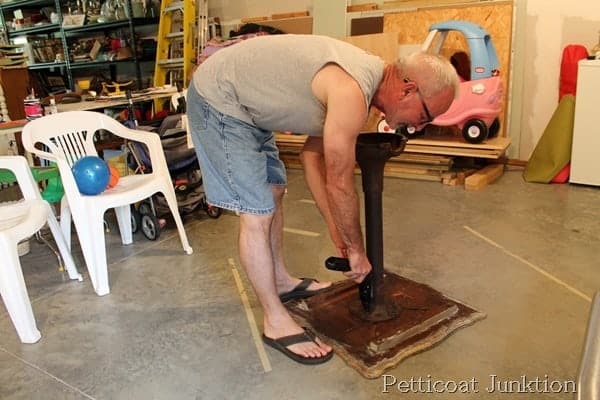 The JTS attaching the car thingy to the reclaimed table top.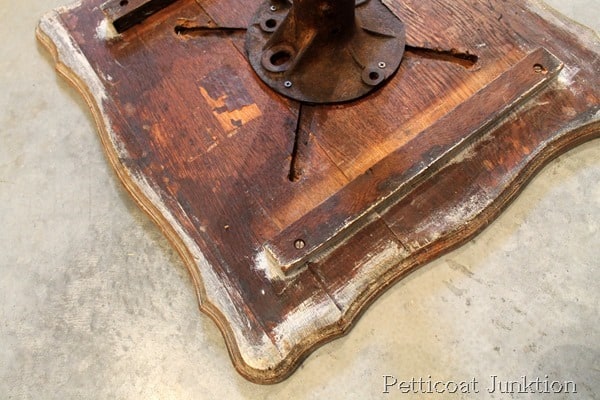 It took about 10 minutes for him to put the two pieces together.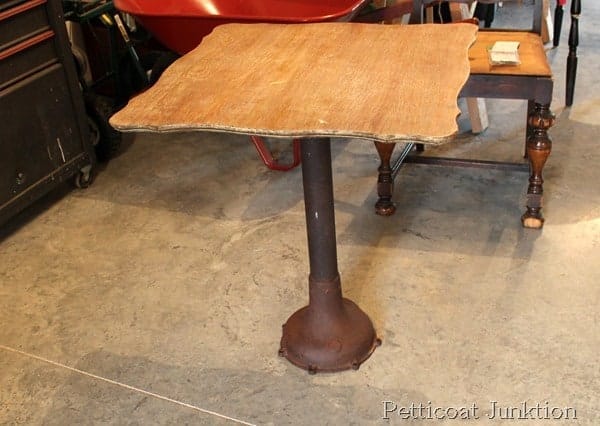 I paid $11 for both parts. The car part looks all rusty but the rust doesn't come off on your hands. I applied two coats of clear wax anyway, just in case.
Visit the Petticoat Junktion DIY  page for more recycled and upcycled junk projects here……Petticoat Junktion Junk Projects
I think we may keep this piece for the workshop so I get to go wild and crazy with the paint job.
Maybe I'll get it painted this week.
I also have more photos from the Nashville Flea Market to share.
What do you think about the table? Have you used anything funky in a craft project?