There is nothing better than an old wood box. They can be recycled in so many ways. This one got a sunny makeover and is holding faux hydrangeas! I've been looking for the perfect piece for a farm fresh stencil and finally found it.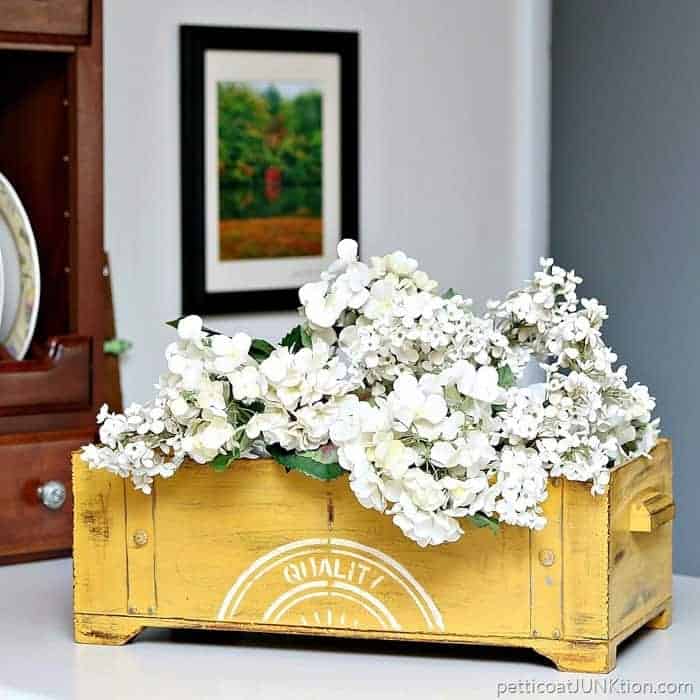 I stenciled  "Quality"  on one side of the little topless wood chest and "Farm Fresh" on the opposite side. The chest was a thrifty find.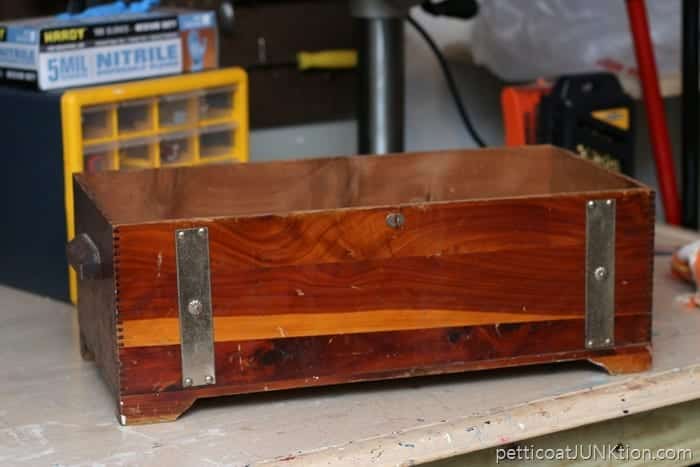 Some of you may give me a hard time for painting the cedar. I've had the chest for a while and used it in various displays around the house. I tried to sell in in my booth but apparently no one wanted it. I even put it on sale. Still no bites. Time to paint it.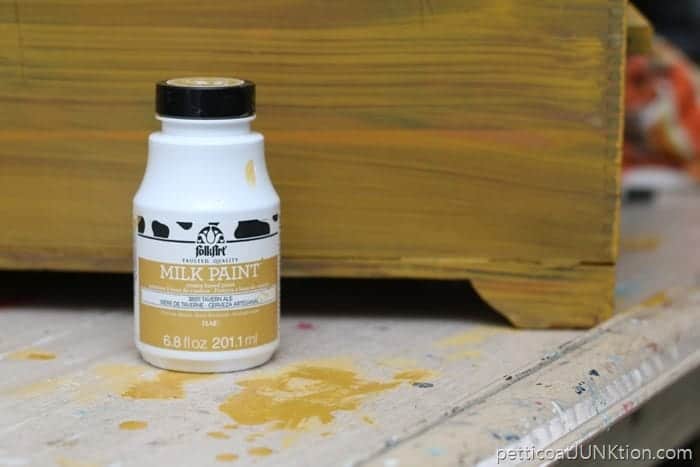 I used FolkArt Milk Paint in Tavern Ale for the finish. This photo shows one coat of paint. I love this paint. It is so easy to use and the colors are really vibrant.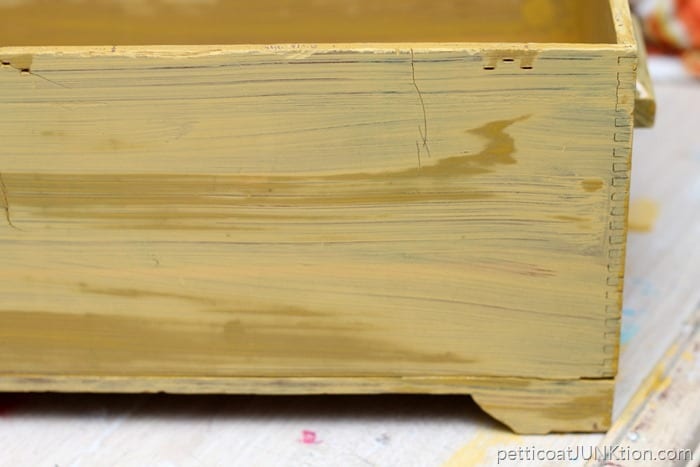 This photo shows the box with two coats of paint. The darker areas is where the paint is still wet.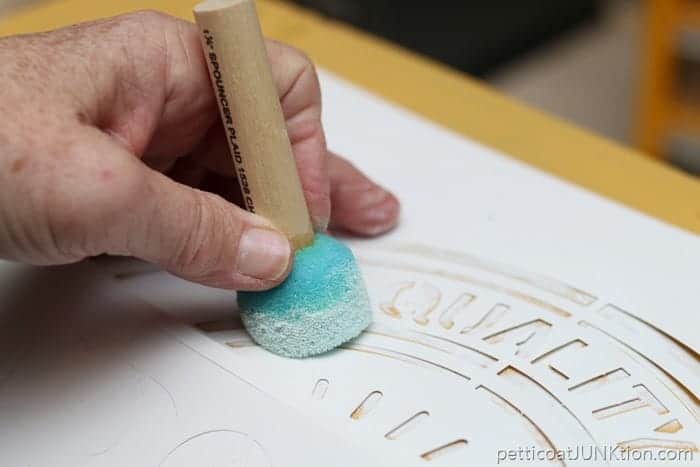 Once the paint was dry I used FolkArt Wicker White acrylic paint and a foam pouncer to stencil the designs.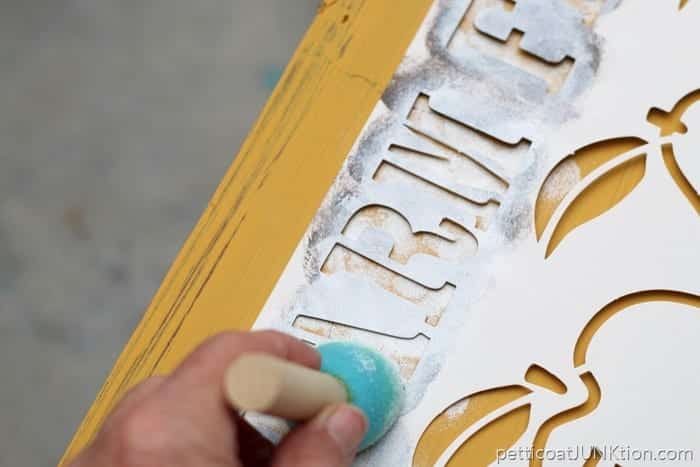 Stenciling is super easy if you know the secret. Just remember to use a really, really, dry brush. This is a big pack of stencils and they are made out of paper. You can reuse them too.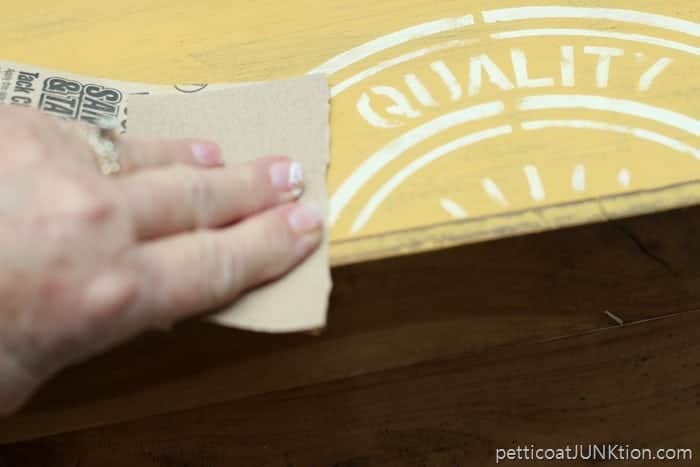 I distressed the stencil and the whole chest lightly with sandpaper by hand. You guys know I can't resist distressing a stencil. The look is perfectly imperfect.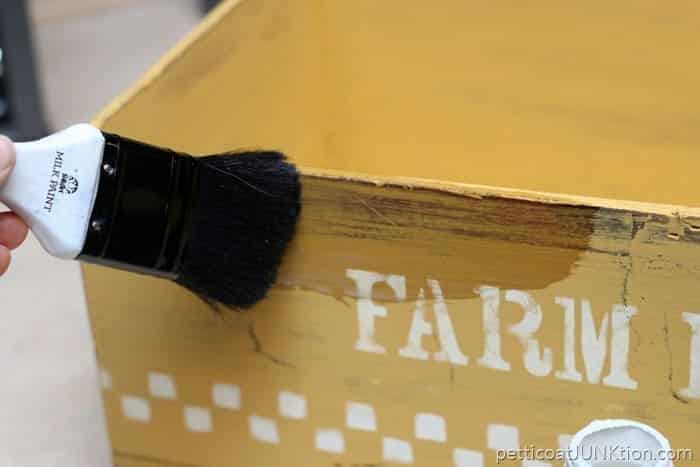 The milk paint  can be left flat or sealed. I decided to seal the finish. The FolkArt Bonding/Sealer gives the paint a deeper, richer look. And when paint is distressed it gets a soft hazy look that needs wax or sealer.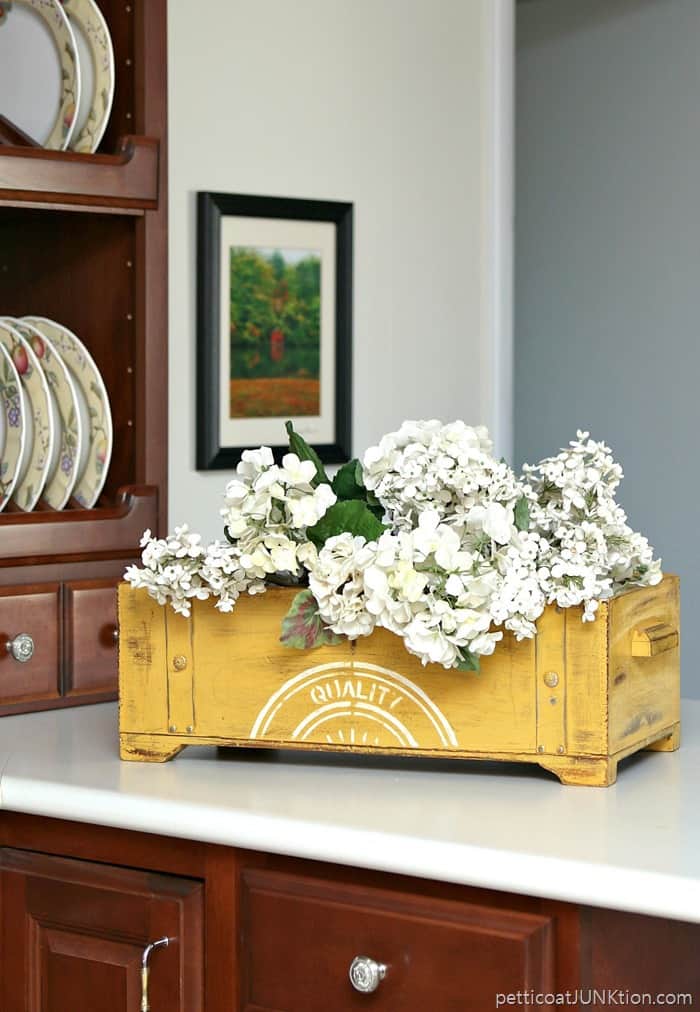 I added faux Hydrangea stems to the chest. Hydrangeas are favorites of mine.
I bet you thought I was teasing about the Farm Fresh stenciling. It's on the opposite side of the chest. The border below the words was the finishing touch.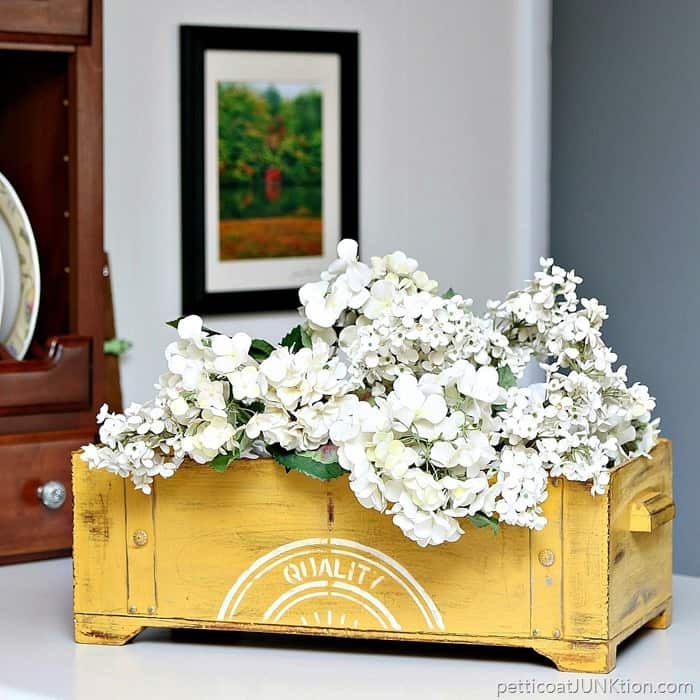 The yellow chest full of flowers makes me smile. I have it sitting on the kitchen counter. I'm glad the chest didn't sell.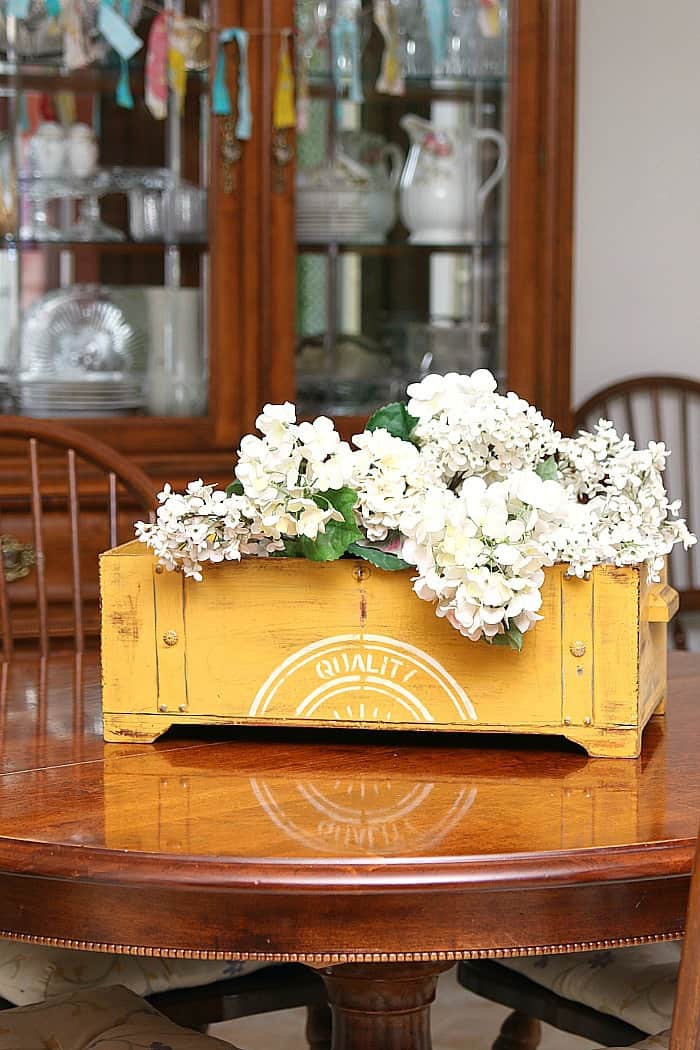 I'm going to hold on to it for a while. The flowers and stenciled chest look great on the dining room table too.
Products used in this project:
FolkArt Milk Paint - Tavern Ale
FolkArt Bonding/Sealer
26 Piece Stencil Pack
Wicker White Paint
Foam Pouncer
What do you think of the project? Leave a note if you have time and be sure to be here tomorrow for Thrift Store Decor Day. I have a doozy of a project. Thanks for being here, Kathy