Good Morning and Happy Tuesday!
Today is craft day.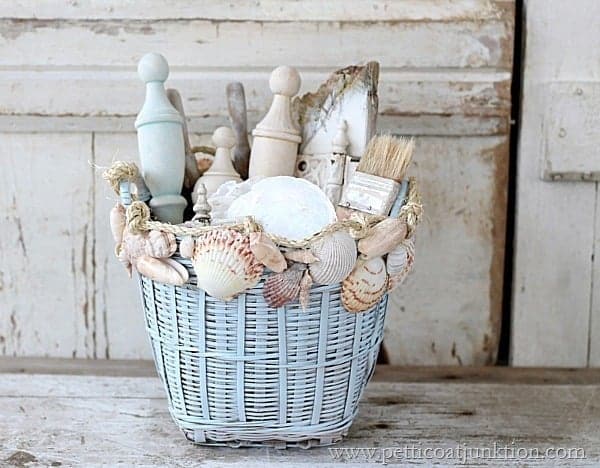 how to decorate with seashells
This basket can be used for all sorts of things.
It looks great as a catchall for an assortment of  my favorite junk treasures.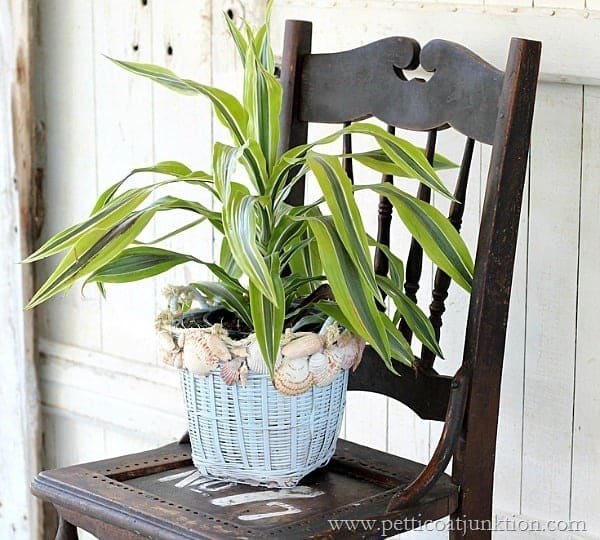 You guys might remember I have a large collection of seashells.
Some were picked up on the beaches in Florida and some from Kodiak Island.
My Summer mantel decorations this year feature seashells.
There are also glass containers filled with seashells gracing the white tables in our den.
Looking at all those seashells all the time inspired me to get out my glue gun and get crafty.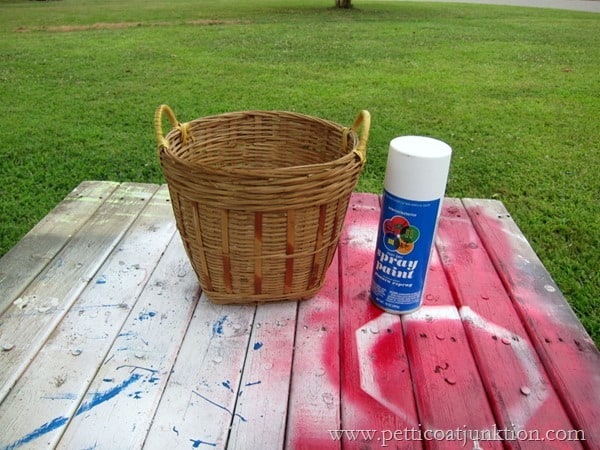 I picked up this basket for a $1.50 at the thrift store.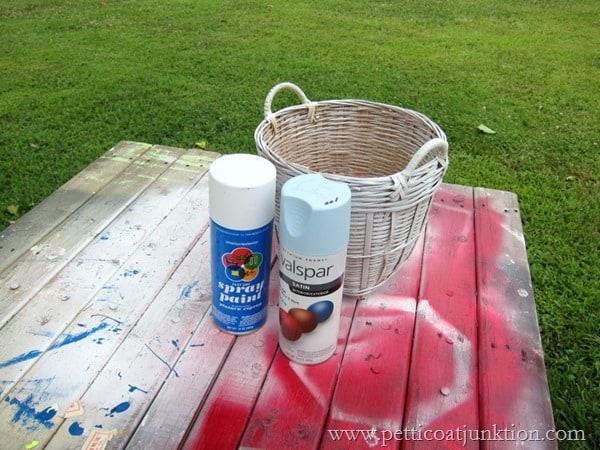 I first spray painted it white then decided to go for a soft blue.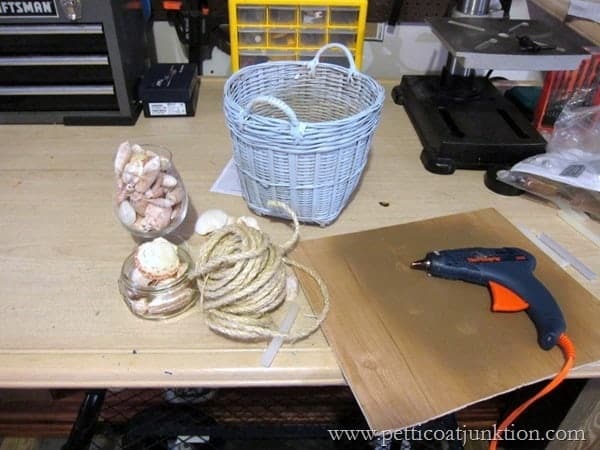 While the basket was drying I pulled out all my supplies…seashells, sisal rope, and glue gun (aka torture tool).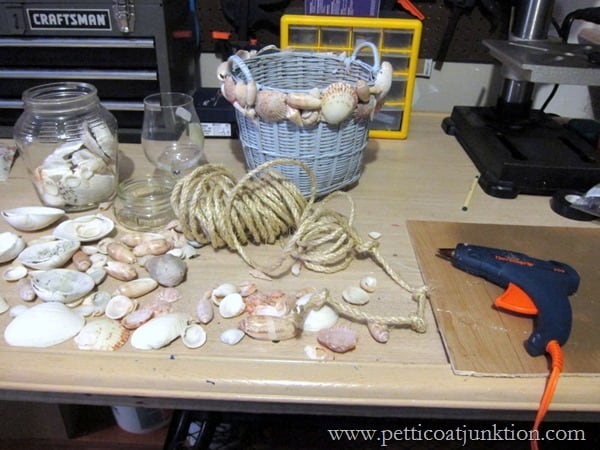 work in progress
I hate that glue gun.
Not just that glue gun…..all glue guns.
I burn my fingers and arms…. and other places….every time I use it.
I bought a fancy shmancy one with all kinds of tips and 3 heat controls…. but I like my cheapo one better.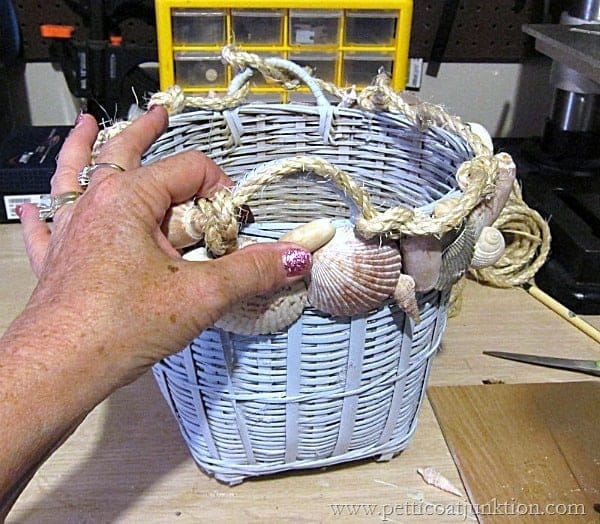 I had to share the photo of my glitter nails.
My lovely granddaughter Tenley painted them for me.
The three of us girls had a manicure/pedicure party Friday night while the granddaughters were over.
I put the hot glue on the shells and held them in place till the glue dried.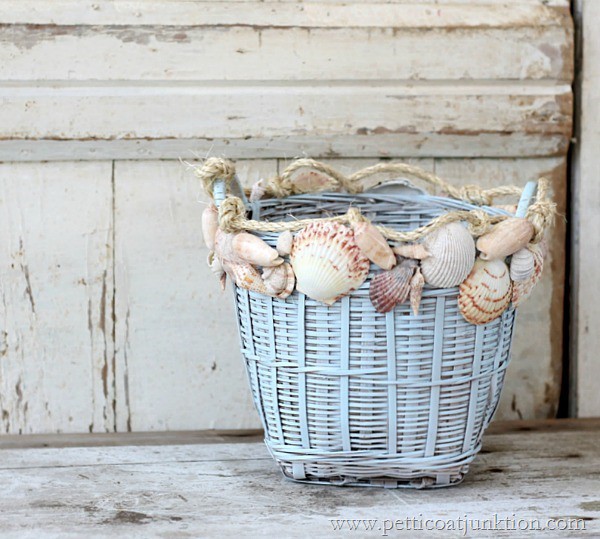 The sisal rope was an after thought.
And I'm glad I thought of it.
It's that one element that elevates the project to the next level.
I bought the sisal rope at Home Depot for a furniture makeover.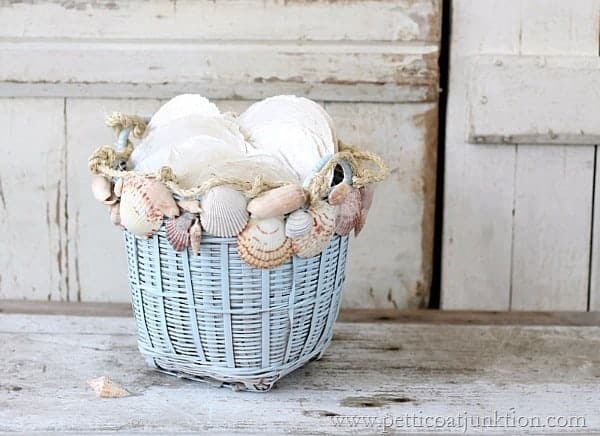 I got a little carried away while filling the basket with various things and knocked off a shell.
It may stay that way…not pulling the glue gun out again until my fingers heal.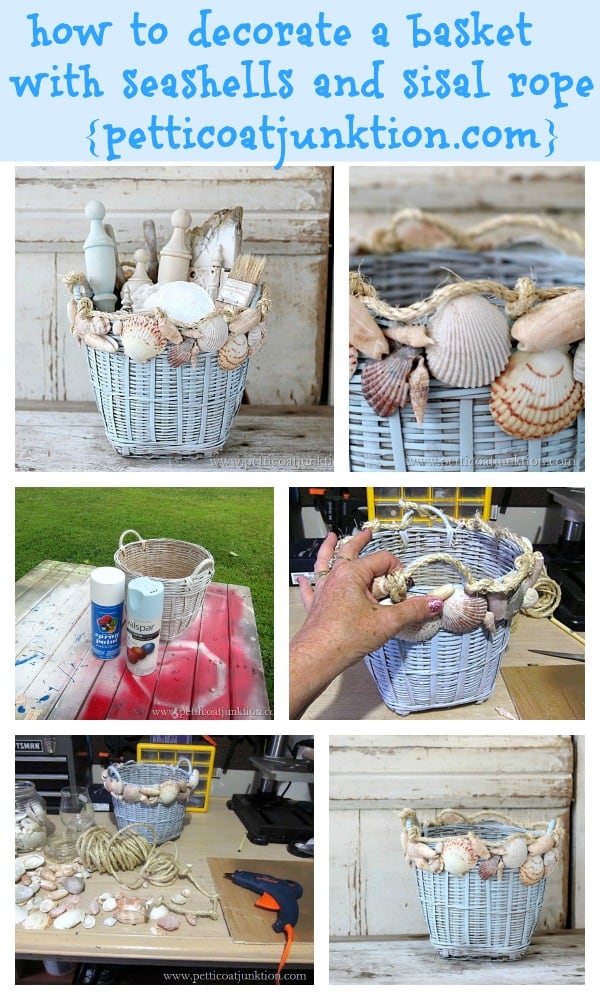 Have any of you had experience with a glue gun?
My daughter-in-law told me that if any thing suspicious ever happened to the JTS…I might be a suspect…… but with my fingerprints burnt off……well….
On that note, I think I better go
Drop by anytime, Kathy
linking to these parties….
Thrifty Décor Chick…..Funky Junk Interiors….Tip Junkie
Tatertots&Jello …Miss Mustard Seed…Savvy Southern Style
 The 36th AVENUE