On Saturday I drove up to My Favorite Junk Shop.
I thought it was warm but by the time I got to Hopkinsville the sun was behind the clouds and the wind was blowing!
That didn't keep me from junkin'.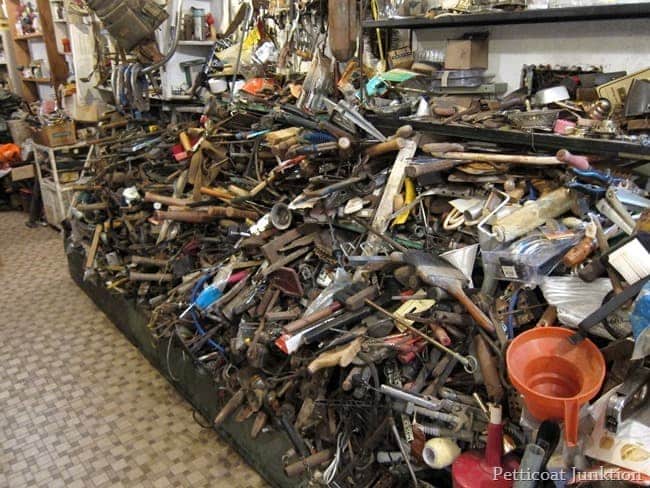 The shop is slowly being organized and spruced up.
They haven't made it to this bin yet.
I can't wait to see what goodies are buried there.
I usually just scan the top because I don't want to cause an avalanche of rusty tools.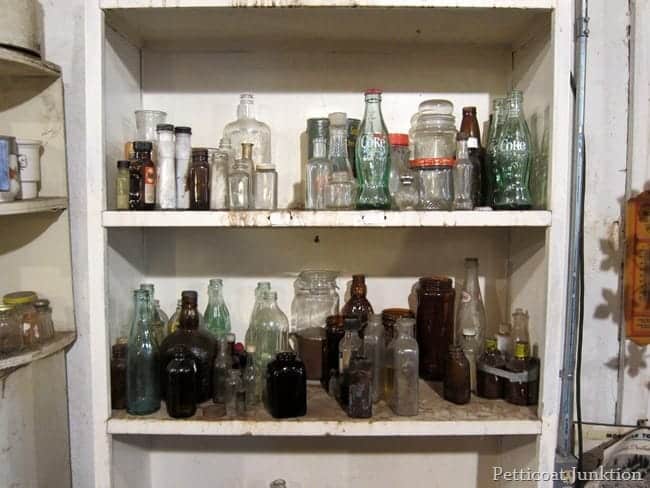 bottles and more bottles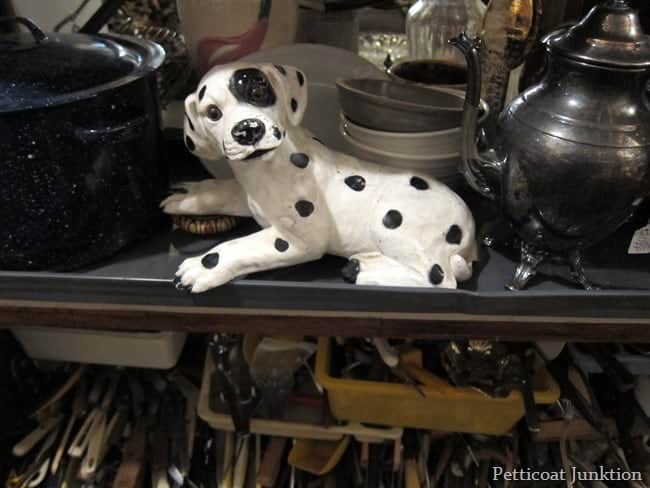 looking a little out of place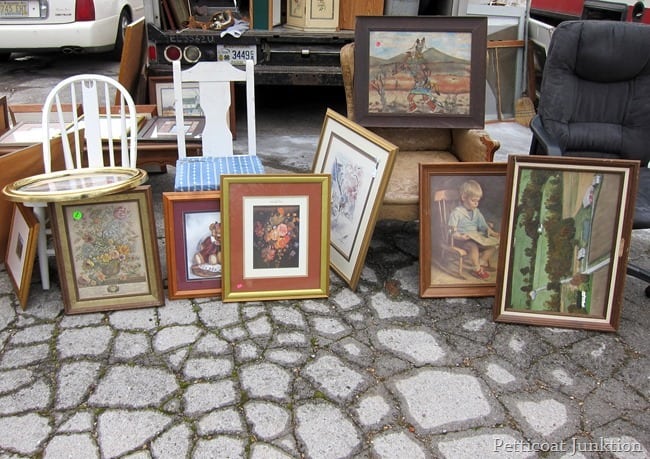 framed photos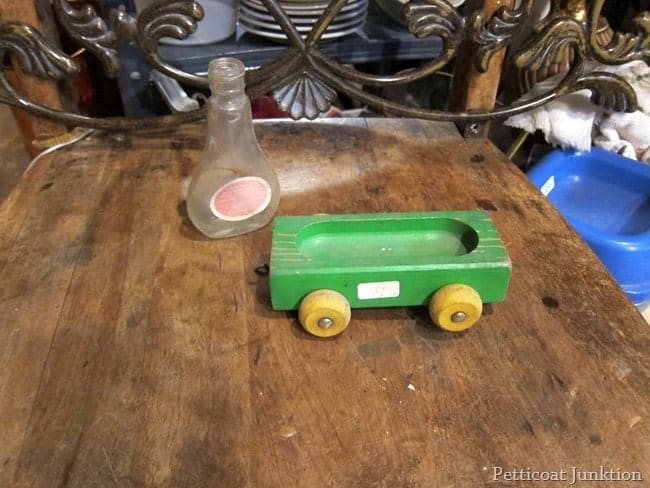 Since my favorite color combo is green and yellow I couldn't pass up the little wood wagon/toy thingie.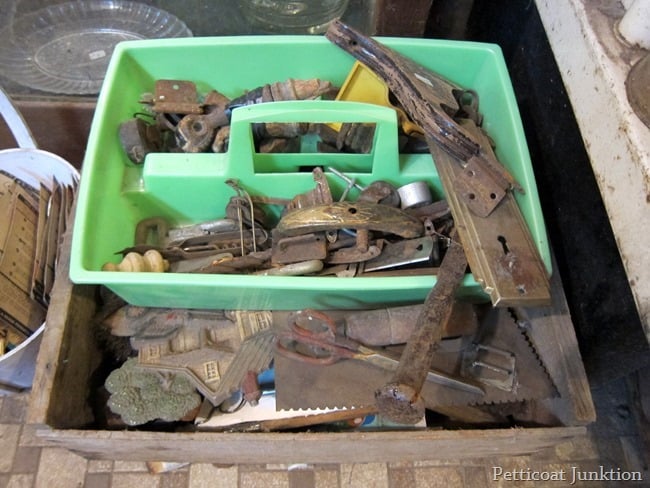 assorted hardware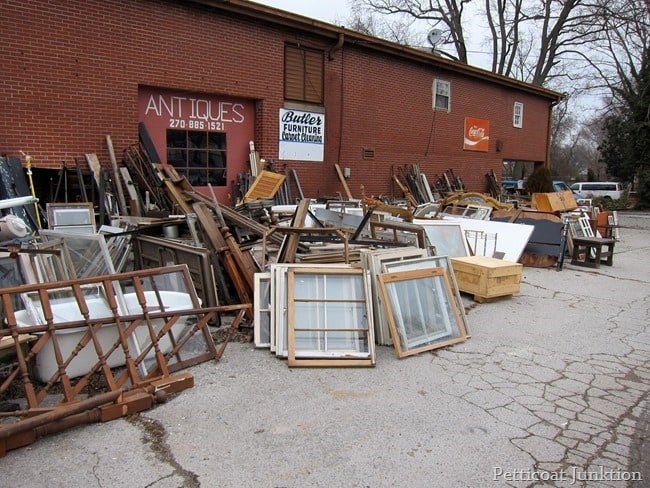 The windows just keep piling up.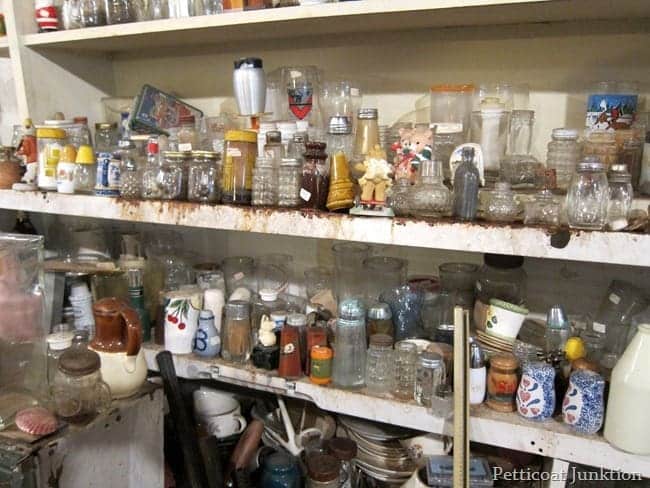 salt and pepper sets…or singles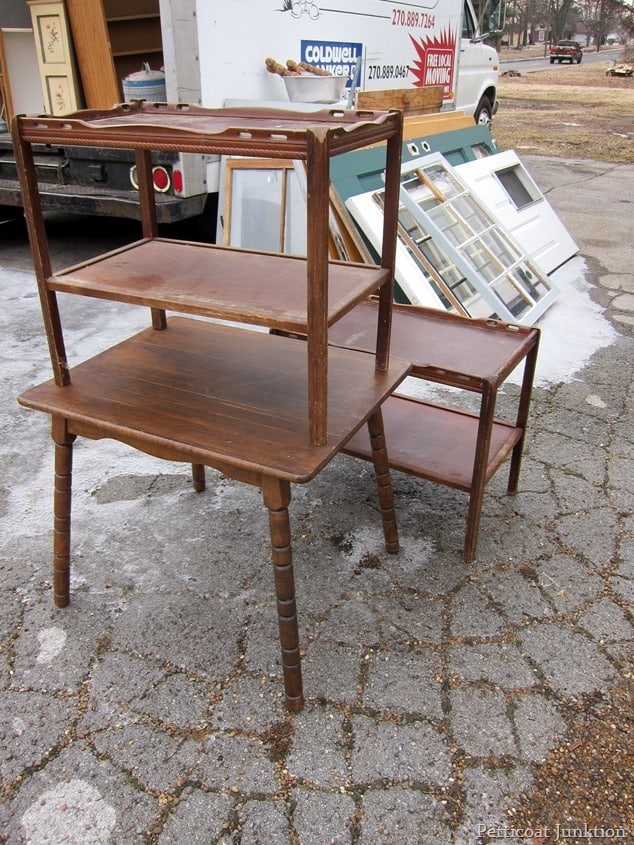 I purchased the two matching end tables but left the kids table behind.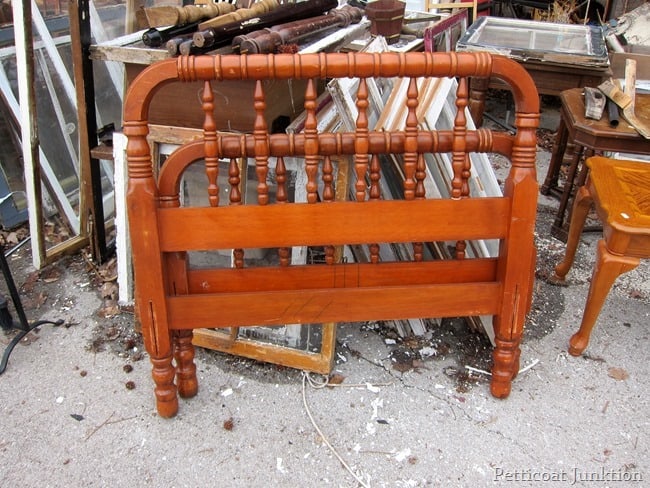 I threw the twin headboard and footboard, plus rails I,n the back of the truck also.
So far no one guessed which piece I was in love with on Thursday's vintage rotary dial telephone post.
It was the surveyors tripod. I love the bright colors.
May be going back for it!
Leave me a little note below.
I love hearing from you.
You only have to leave your name (first name is ok) and your email address, then your comment.
Your email address will not be shown on my blog.
Thanks for stopping by and have a great week,
Kathy
Pinterest Boards By Petticoat Junktion

Get Petticoat Junktion updates in your email... it's FREE!
[social_share/] Tags:
junk
,
shopping