Gumball Machine Snow Globe DIY
I'm going to show you how to make a fun snow globe today. The snow globe makes me smile when I look at it. Let's get started.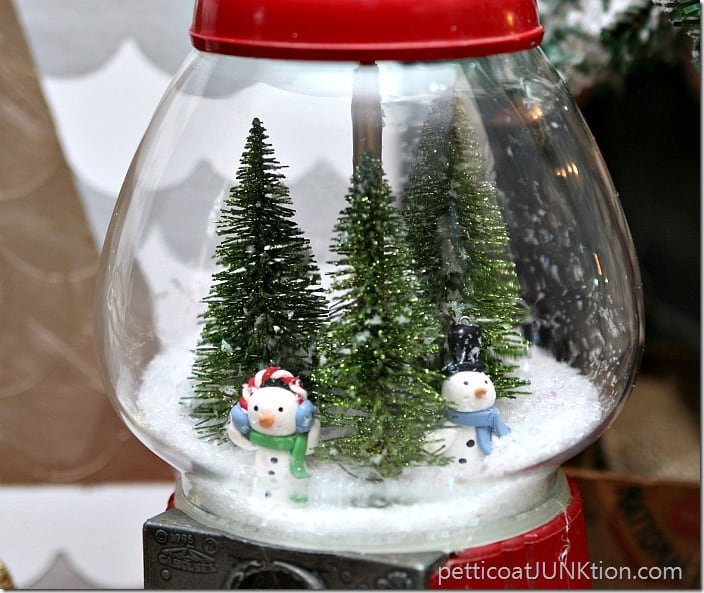 Gumball Machine Snow Globe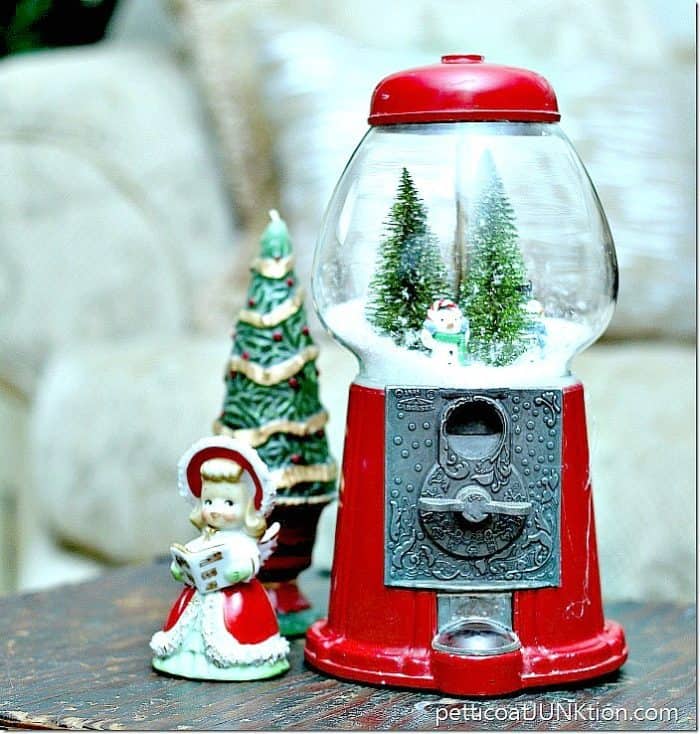 Christmas Project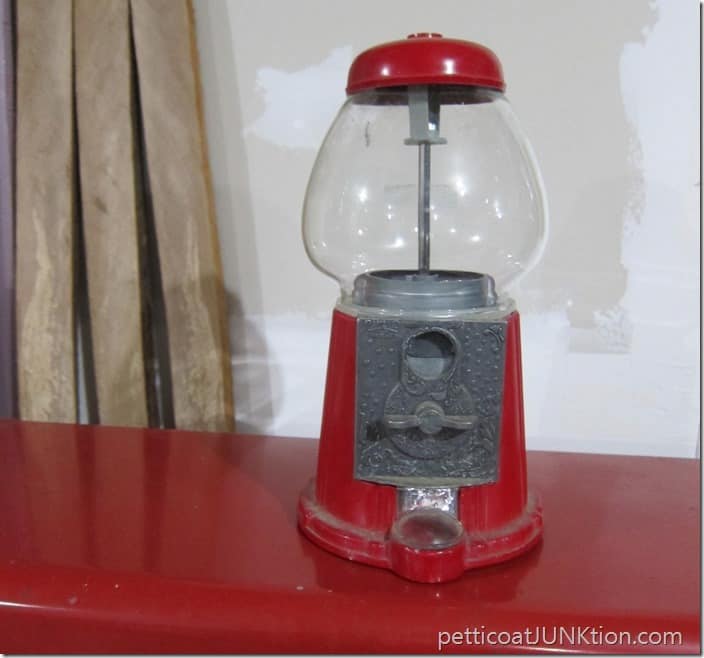 This is the red gumball machine I posted about yesterday. I bought it at the Nashville Flea Market for $10. It wasn't a steal by any means but I've been looking for one so I could make a snowglobe.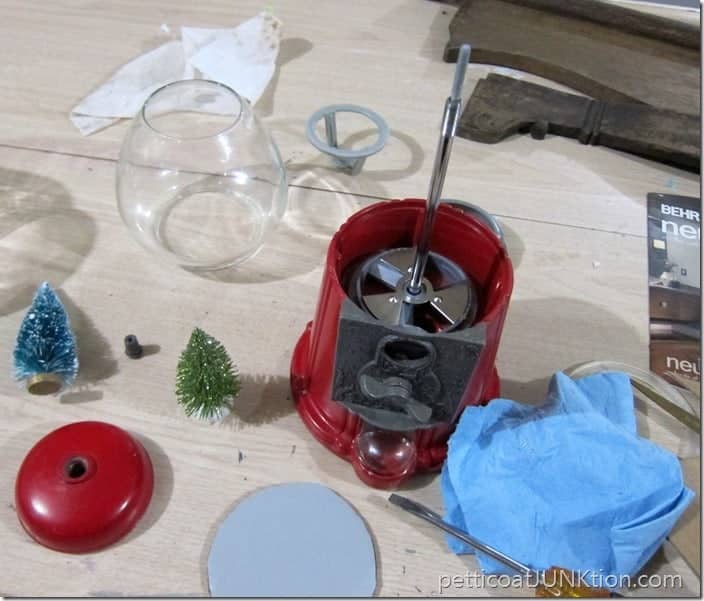 I'm going to show you guys how I made it. I was wingin' it on the makeover. I first took the top off and looked inside. The JTS and I talked it over and discussed several ways the project could come together. I finally decided to leave a few of the pieces out but leave the center pole inside. It kind of holds everything together. I found a piece of cardboard and cut a circle to fit right down into the lip where the globe sits in the red base.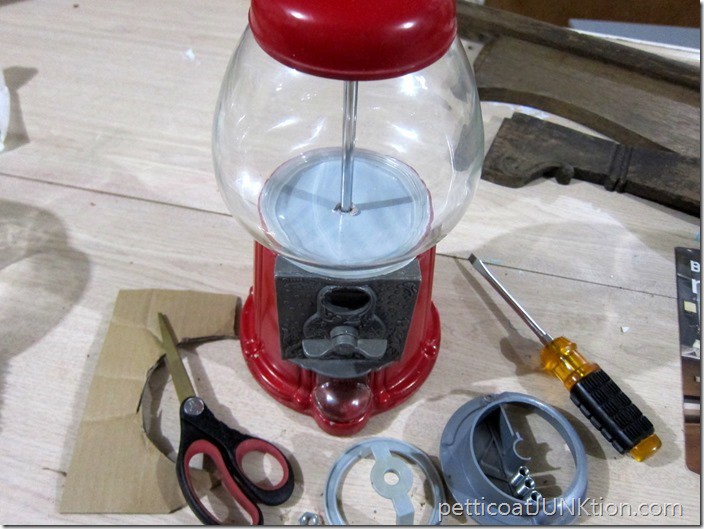 I put the plastic ring on top of the cardboard and put the globe and red top back on to see if everything would fit together okay. And it did.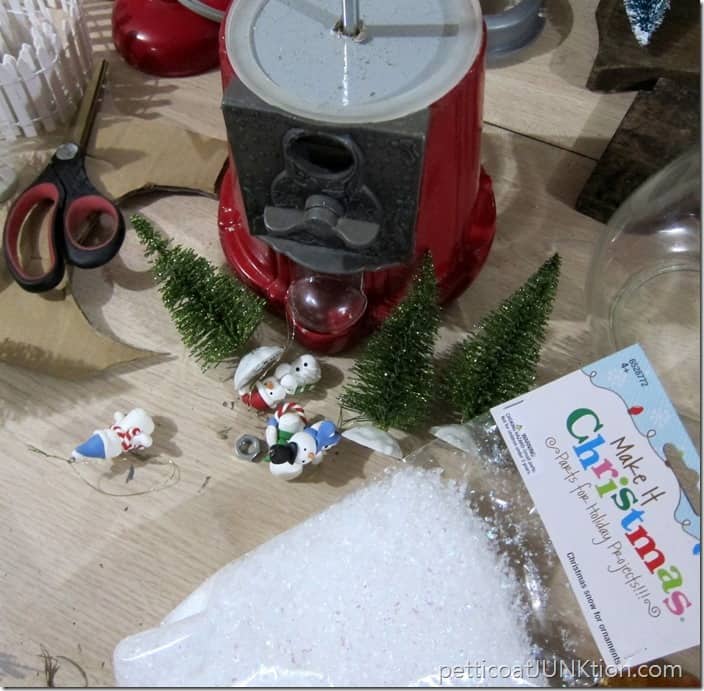 Next I gathered a few supplies to make the snow scene.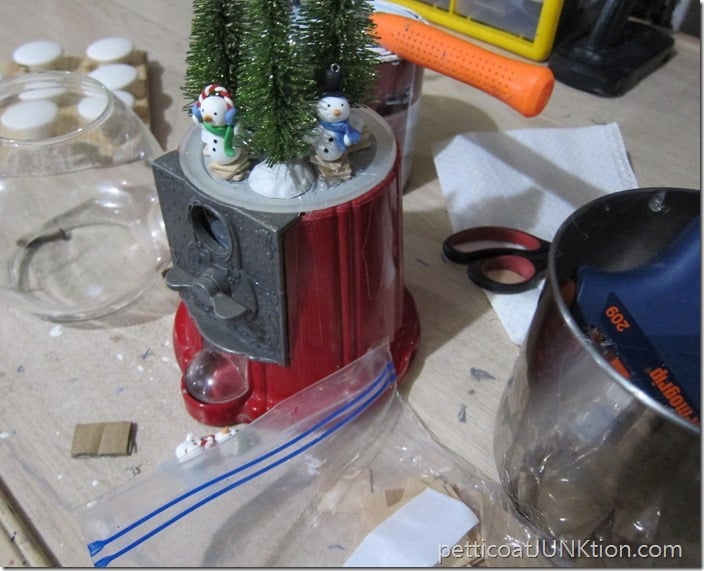 I hot glued a few wood chips to the cardboard base to raise the snowmen and a couple of the trees to varying heights.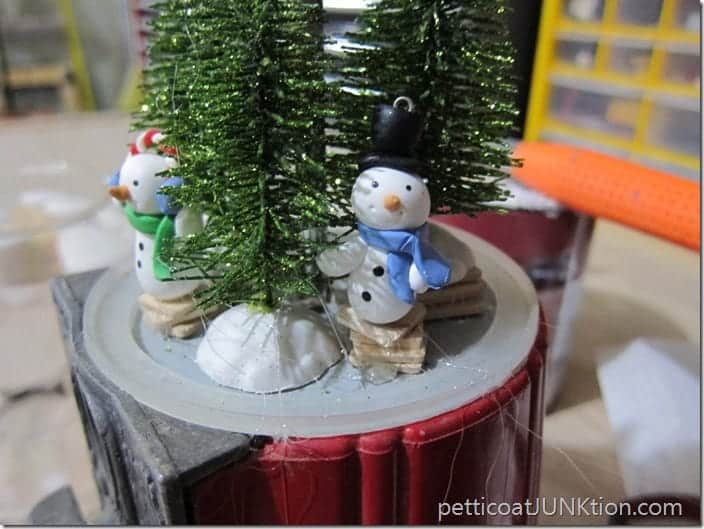 I glued all the trees and snowmen to the base.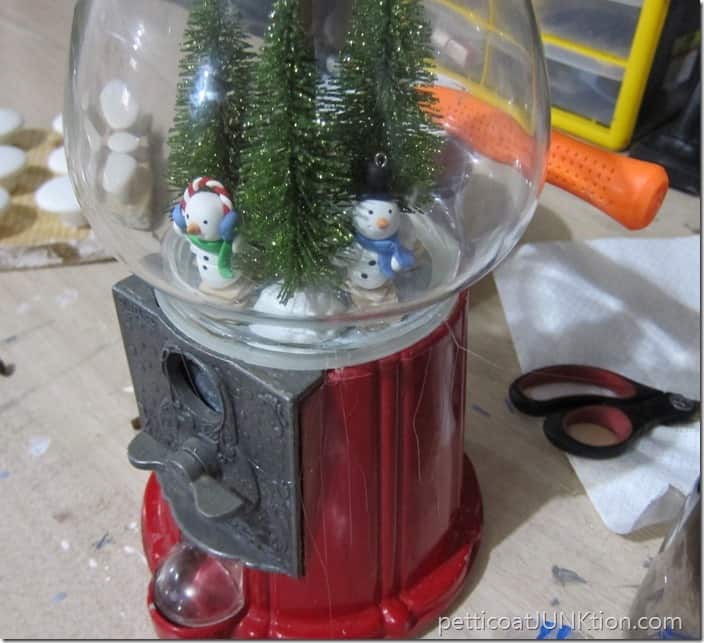 I put the globe over the display just to be sure it would fit.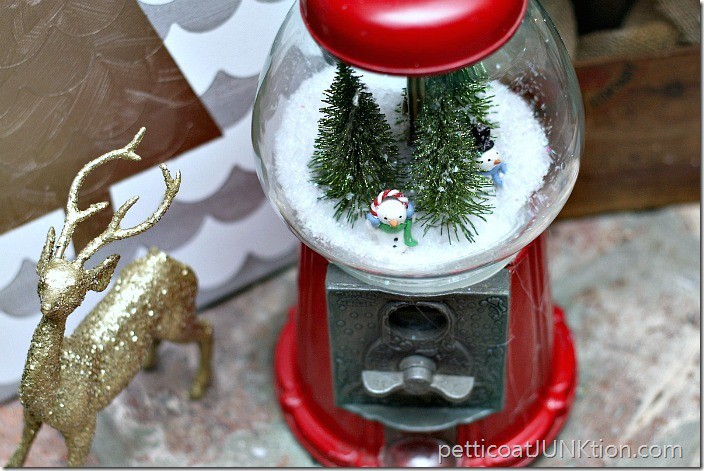 Then I poured the "snow" in and screwed the top on. That was it. The project was a lot easier than I thought it would be. It took no time at all. I had all the supplies on hand. Or I should say, I used what I had on hand.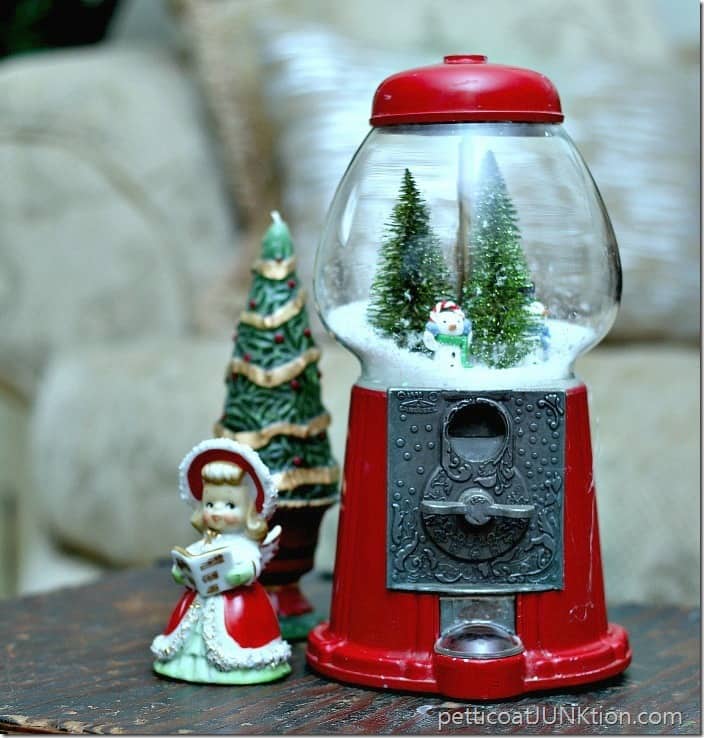 That's my little gumball machine snowglobe. What do you think? Maybe I will take the snow scene out and make a display for Valentines Day. Hum.
You MUST see my vintage glass Christmas tree ornaments. Just click here!
Have a great day! Kathy