Vintage Glass Christmas Ornaments
The hubby bought a bunch of vintage glass Christmas ornaments and aluminum filigree ornaments at an auction over the weekend. He also bought a string of vintage tinsel ball lights and a bunch of porcelain collectibles. He did good.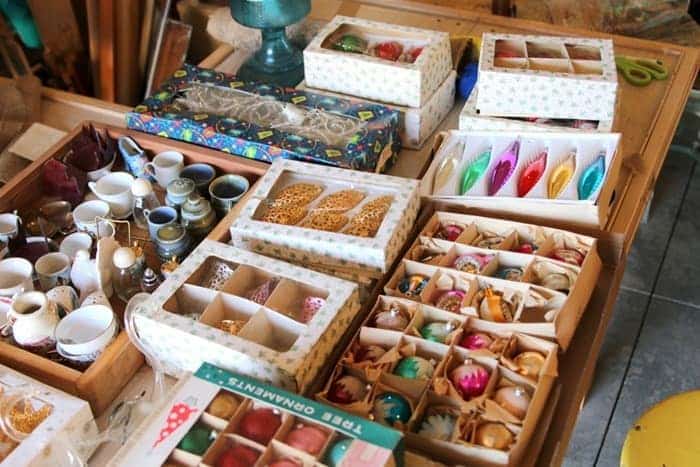 What about this load of stuff. The JTS knows how much I love the vintage glass ornaments so he stocked up at the auction.
These beauties are made in West Germany. I know because that's what is stamped on the hanger cap.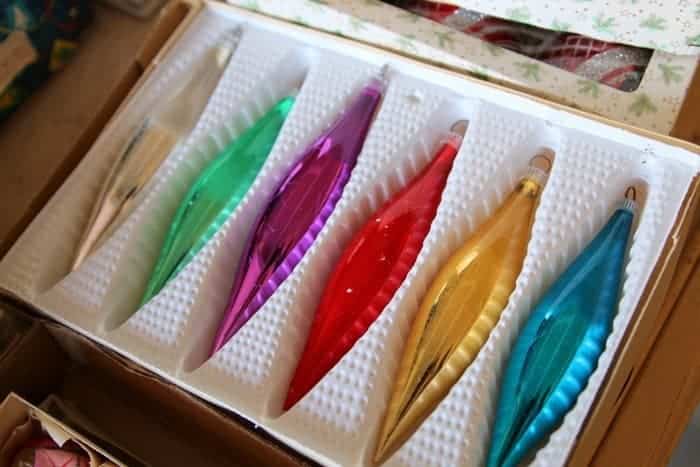 What about the tear drop ornaments. The colors are so pretty.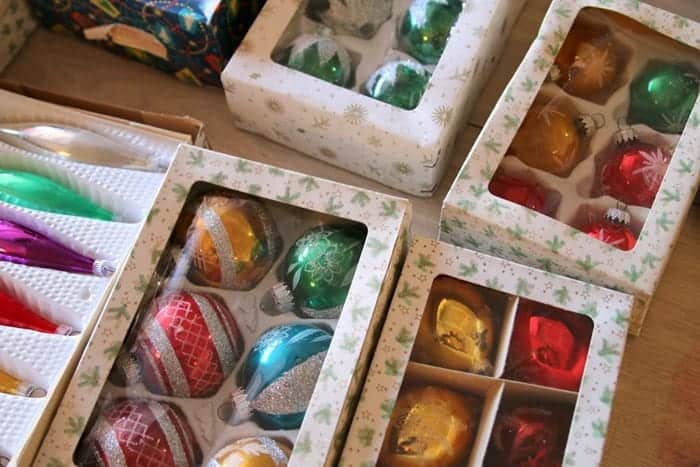 There are so many different designs. I decorated my tree last week and it's full of vintage (and new) glass ornaments but guess what. I'm hanging all of these on there too.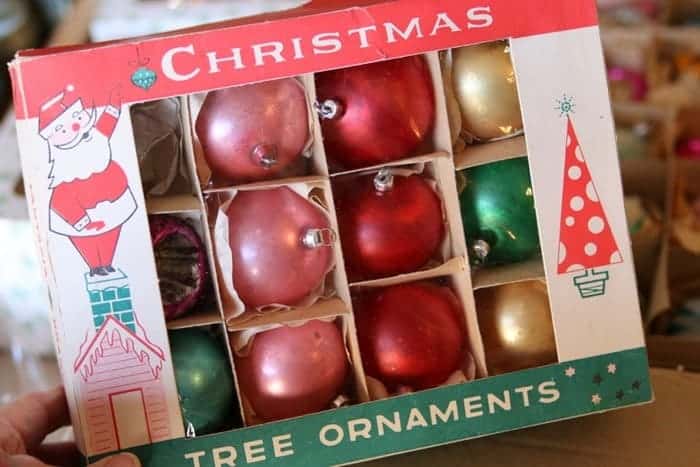 This box said Fantasia brand and I goggled to find out those were made in Poland. The colors aren't quite as bright but I'm liking the soft look too.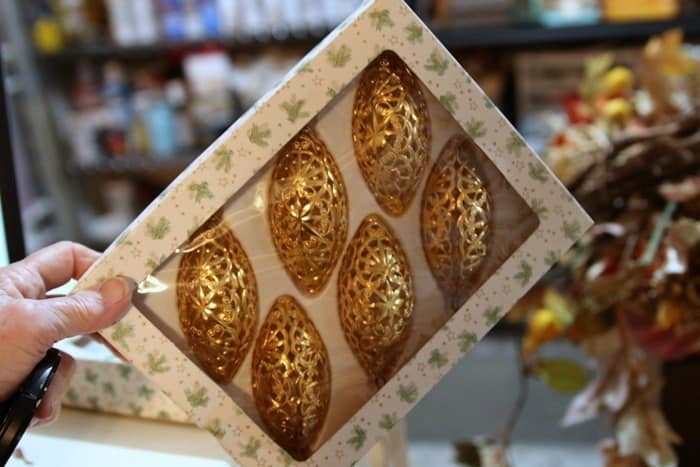 These ornaments are different from any I've seen in the past. I think they are made of aluminum. I tried Googling them and found some on eBay.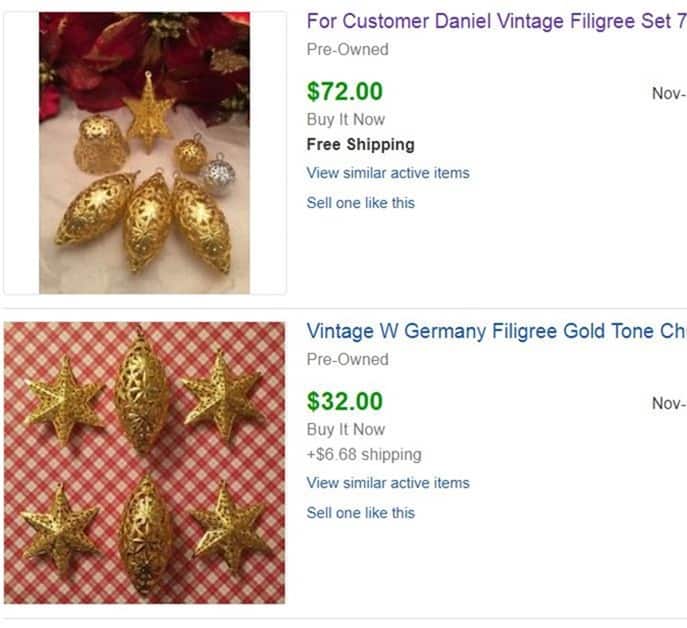 source: eBay
The price listed in green is the price they sold for. I can't believe the ornaments are worth that price. I'm not a big fan of the filigree ones. I may list them on eBay and see what happens. I buy stuff on eBay but I've never sold anything on eBay. Do any of you list things for sell on eBay?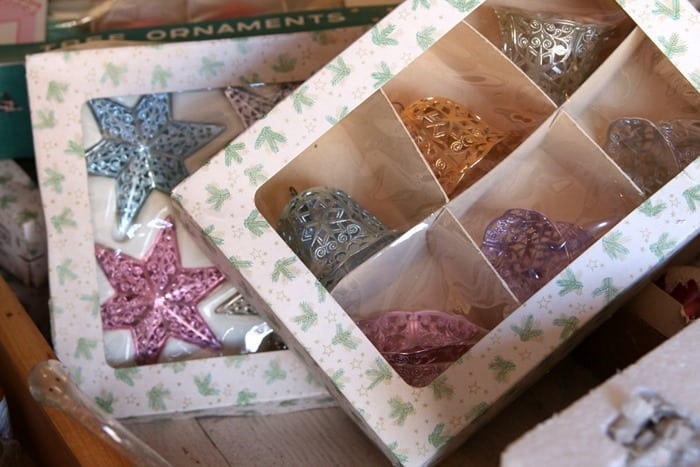 The ornament hoard also included filigree stars and filigree bells.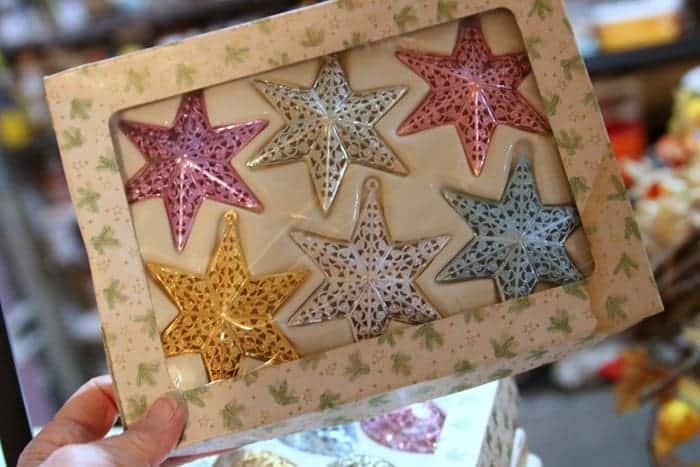 The pastel colors are nice. These guys almost look like starfish!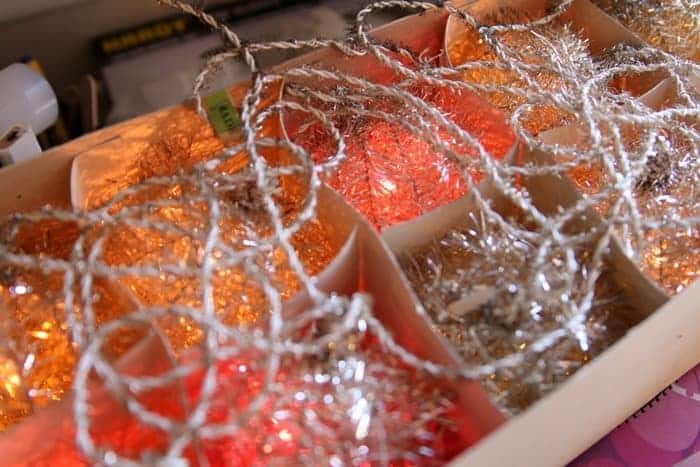 There was a box of string lights made of tinsel wrapped balls with lights inside. The lights still work. The set was made in Italy. Some of the balls had red lights and some white lights. I'm keeping these and all of the glass ornaments for sure.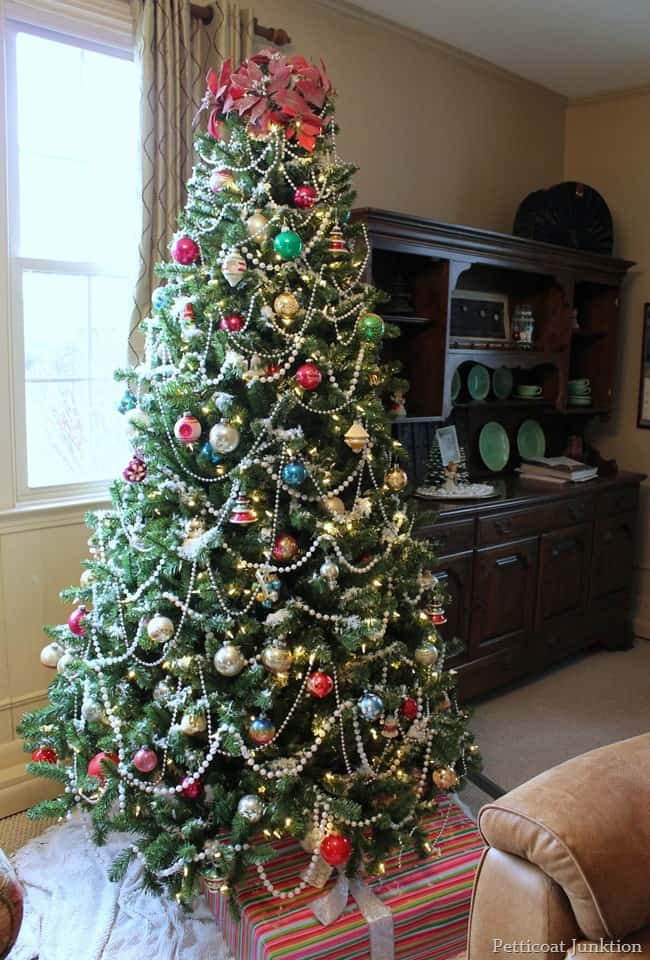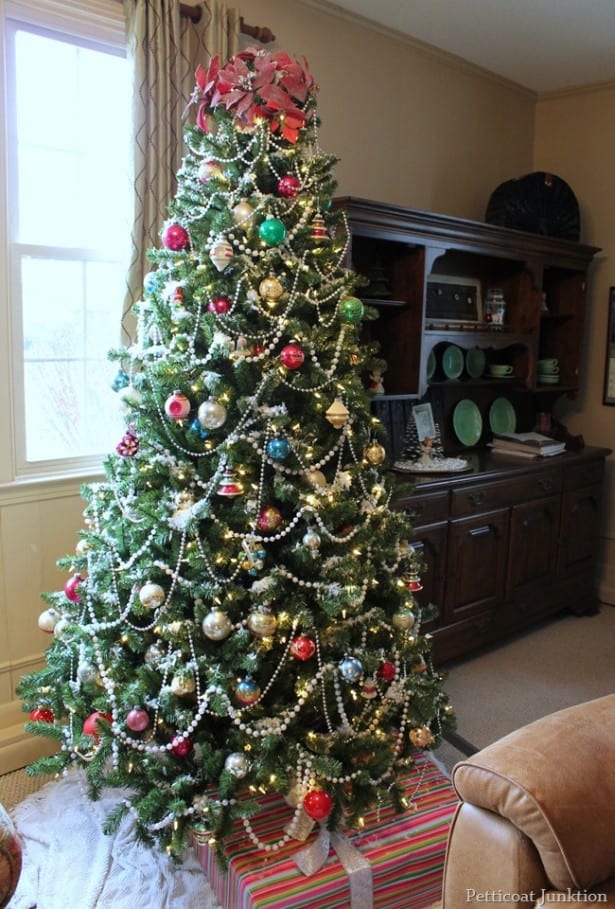 I haven't taken a photo of this year's tree yet. But I wanted to show you all of my vintage glass Christmas ornaments.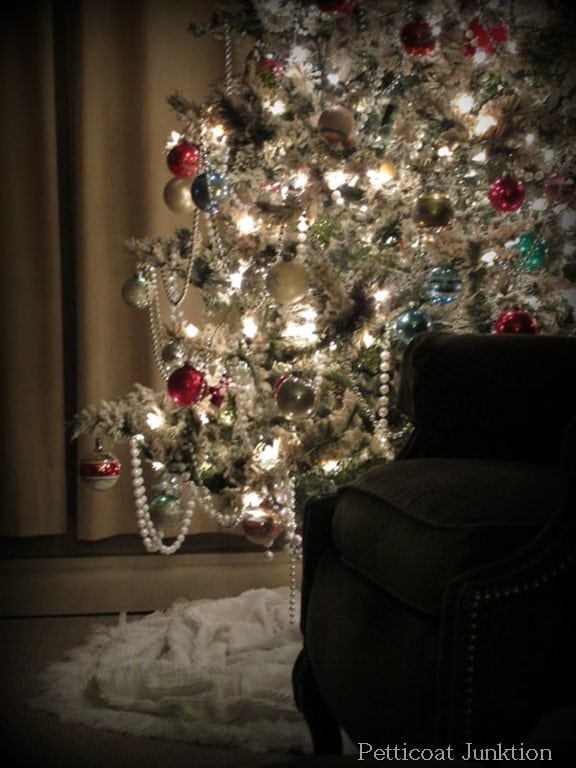 This is a really old photo because my fake flocked tree has been gone for a few years. The lights died. I loved that tree. I need to get another flocked tree.....maybe next year.
Get a look at more ornaments and the antique iron Christmas Tree stand (here) the JTS bought me at an auction. He's the best.
Do you have any vintage ornaments? Do you even like glass ornaments. Leave me a note. See you tomorrow with a furniture makeover! Have a great day. Kathy
Author: Kathy Owen (Petticoat Junktion)
Kathy is the founder of PetticoatJunktion.com, a home décor blog focused on repurposing and upcycling furniture, old hardware, rusty stuff, and thrifty finds into unique home décor. Kathy's projects have been featured on the Home Depot Blog, Plaid Crafts, Behr Designer Series, and in numerous magazines. Read more about Kathy here.