Vintage Glass Ornaments
My Christmas tree is rockin' the vintage glass ornaments. Some are Shiny Brite, others are from Germany and Poland, some are from the dollar store (not vintage but pretty).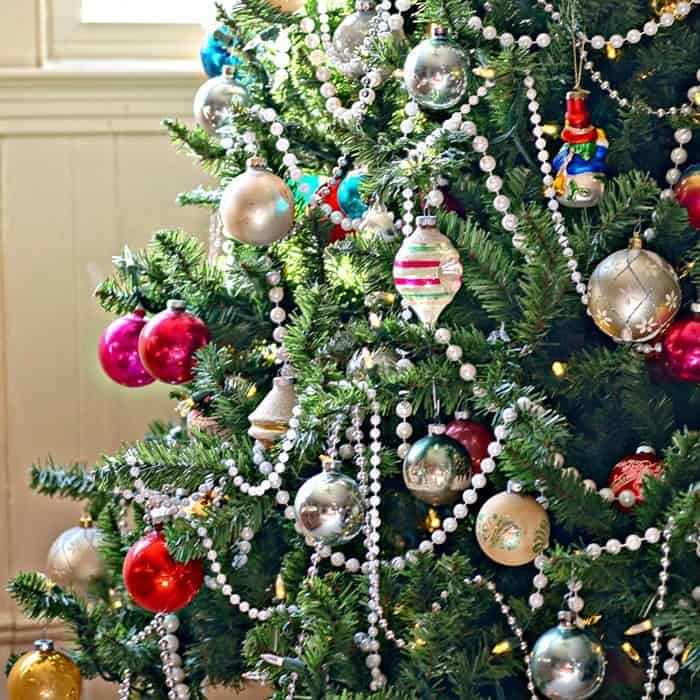 How can you not smile when you see those ornaments??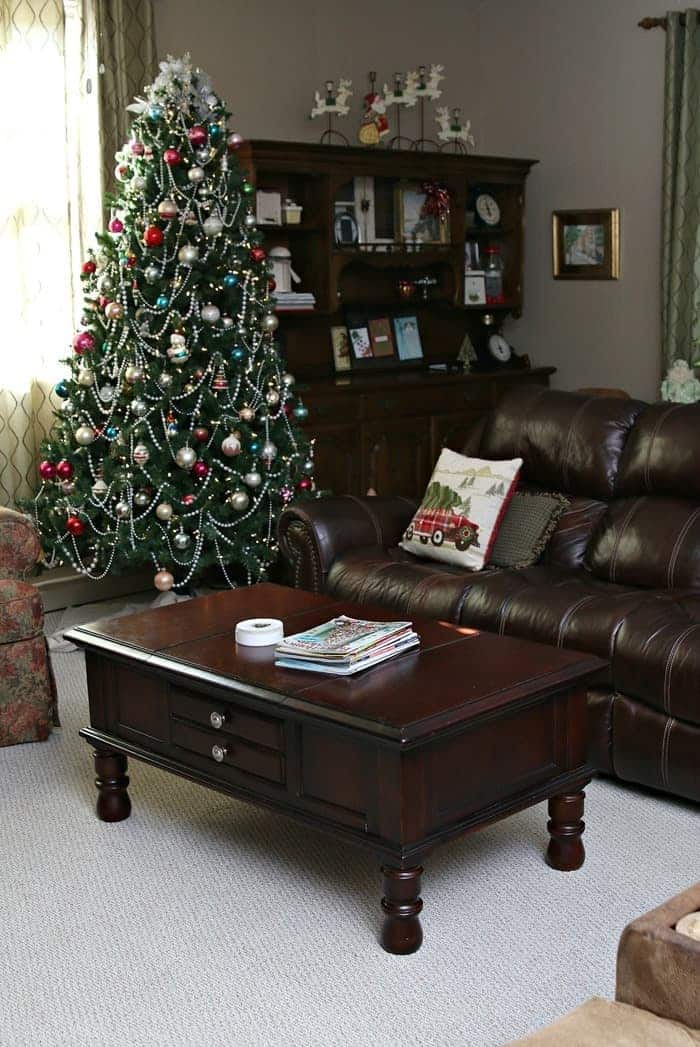 I'm not finished decorating the tree. It seems to be a work in progress until it comes down. Anyone else know what I'm talking about? I took the Christmas tree photos before I headed to Arkansas for a week or so. When I return I plan to add tinsel and fake plastic snow.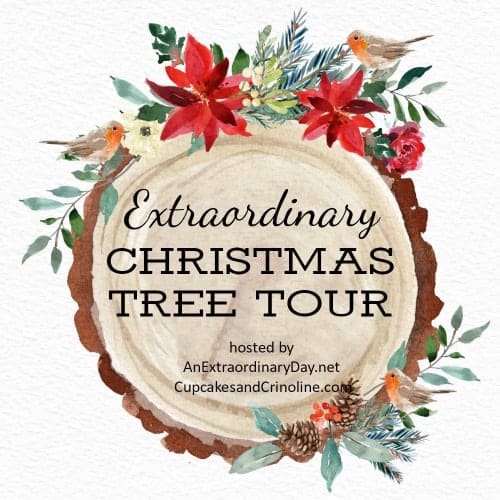 I'm touring with a bunch of lovely, highly talented, home décor bloggers today. I bet I get more inspiration for my tree. No telling what my tree will look like by the time Christmas gets here.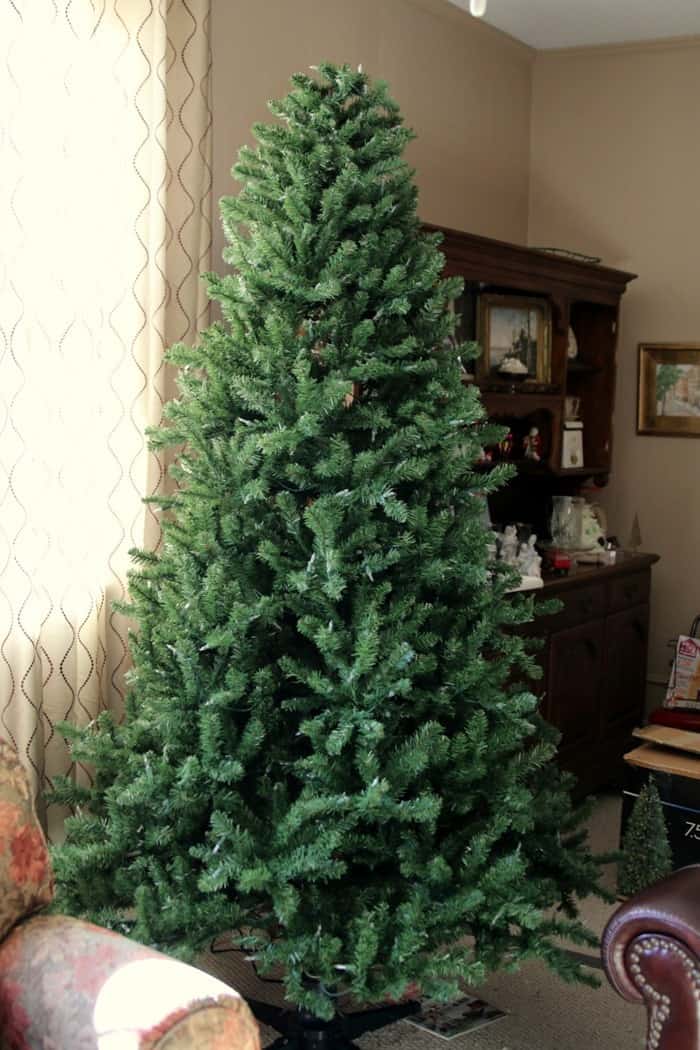 Petticoat Junktion is a participant in the Amazon Services LLC Associates Program. As an Amazon Associate I earn from qualifying purchases.
I put the tree up and fluffed it. I hate this process. The tree is one we purchased from K-Mart a few years ago and it has multi-colored lights and clear lights and it rotates (twirls?). We usually keep it set so the multi-color and the clear lights alternate. The hubby and grand kids like the multi-color lights and I like the clear lights.
We don't use the spinning feature. You guys can bet I didn't decorate the backside of the tree like I did the front side. Anyone with me on that?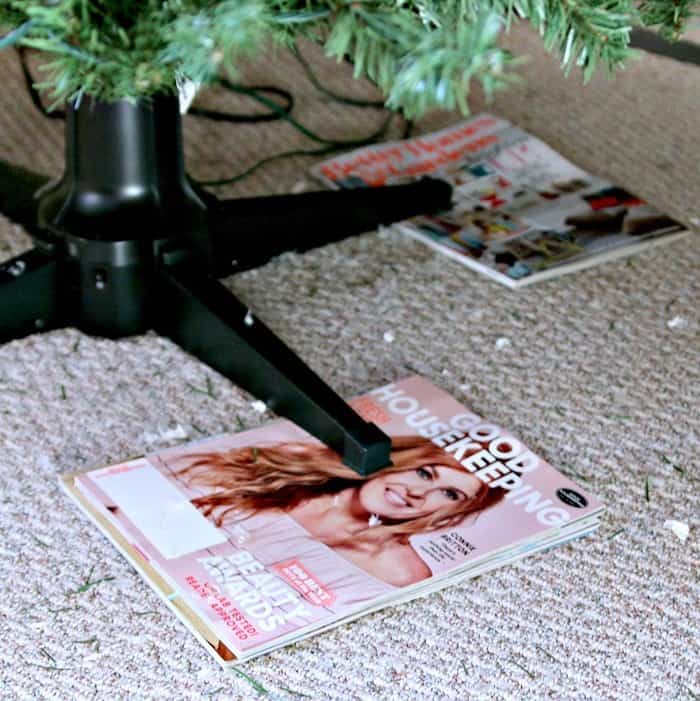 The tree is always lopsided so I try to make it stand straight by placing magazines under a couple of the legs. I know you guys do this too. Confess.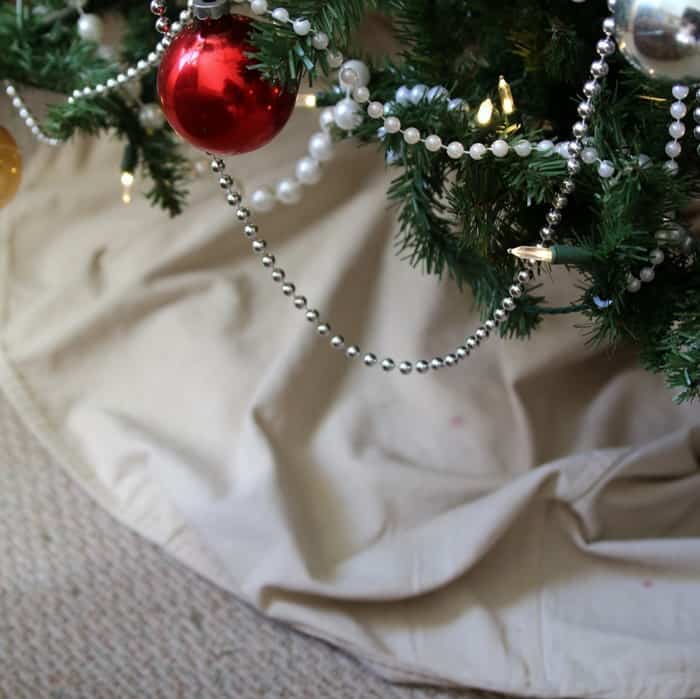 The last couple of years I've used a drop cloth as the tree skirt. The life of a DIY Blogger. Hey, it's neutral so no competition with the pretty packages.
All the Best Beds in a Box. Lowest Prices Guaranteed. Get Your Favorite Brands Like Nectar, Lull, Purple and Tuft & Needle Shipped to Your Door for Free. Shop Now at MattressFirm.com!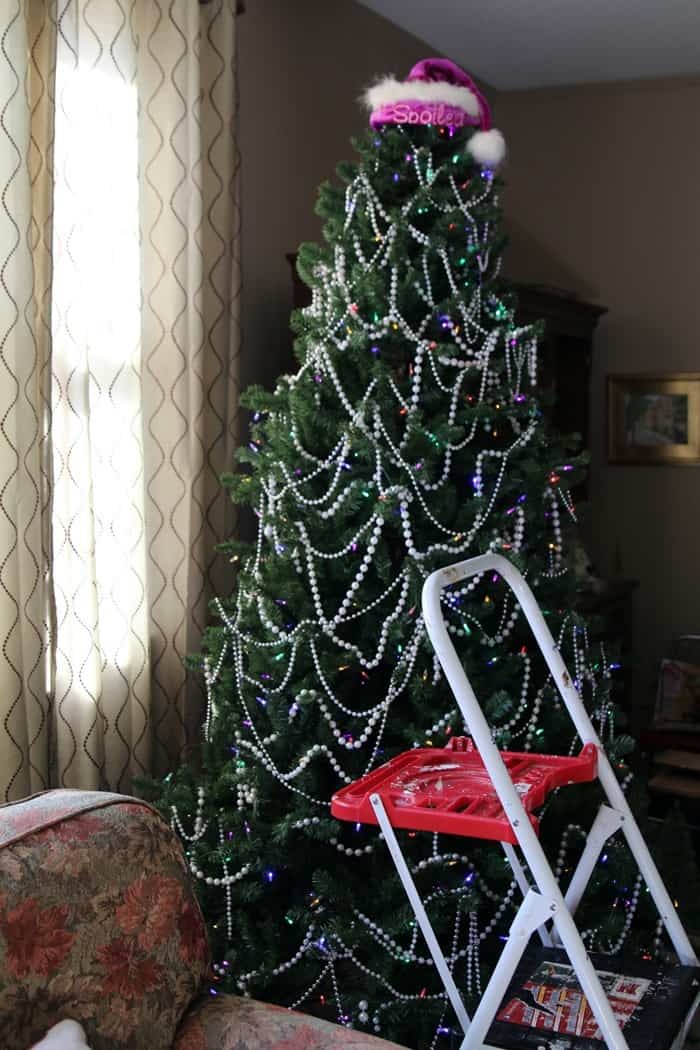 The first decorations to go on are strings and strings of garland. I bought a ton of pearl garlands at the Goodwill several years ago and I love them. Then I add silver bead garland to all of that. The garland just goes on kind of willy nilly. I topped the tree with a pink Santa hat that says "spoiled". I bought it for my little spoiled granddaughter a few years ago. I decided later that I didn't like the Santa cap topper so I changed it.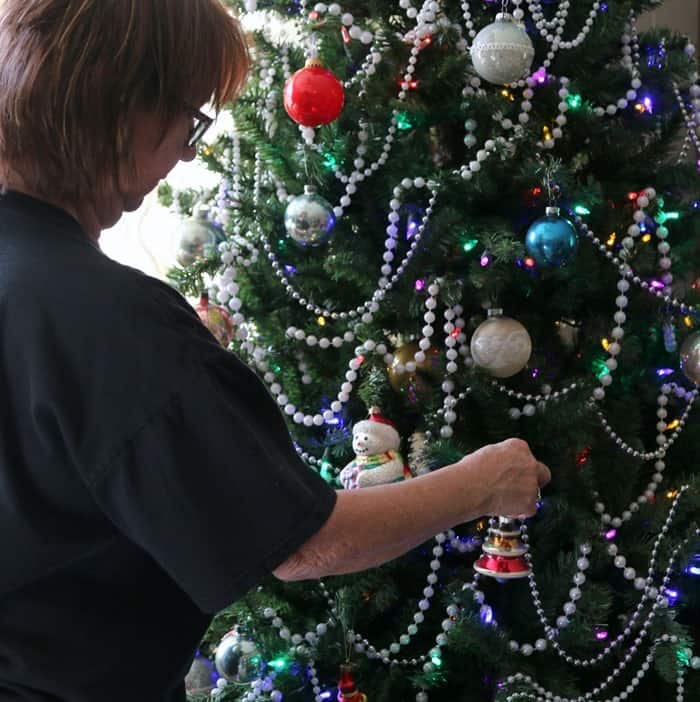 The JTS had to take a few photos of me hanging the vintage glass ornaments. The JTS also bought me boxes and boxes of vintage glass ornaments at an auction last week. Those are in bowls and vintage cake stands on my dining room table.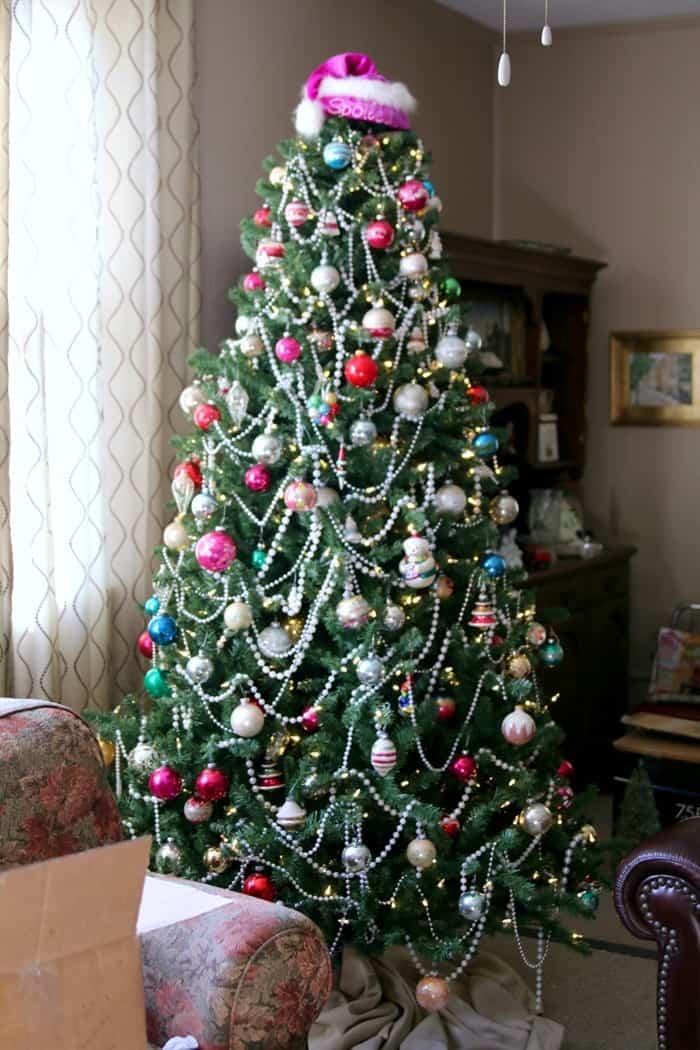 All done but the clean up.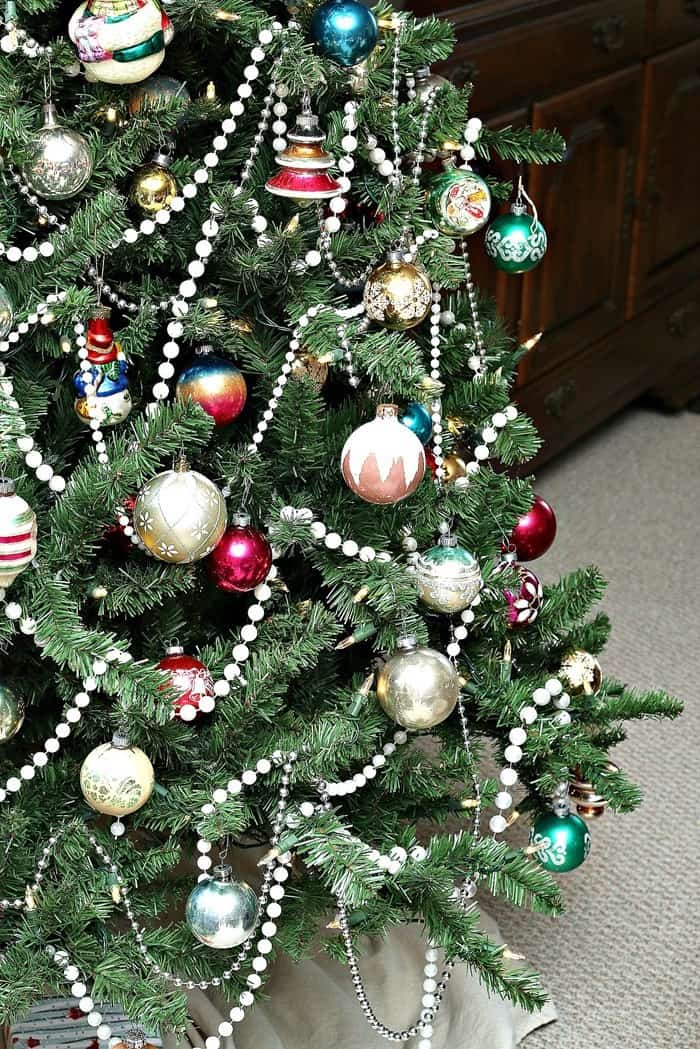 The pretty ornaments make me smile.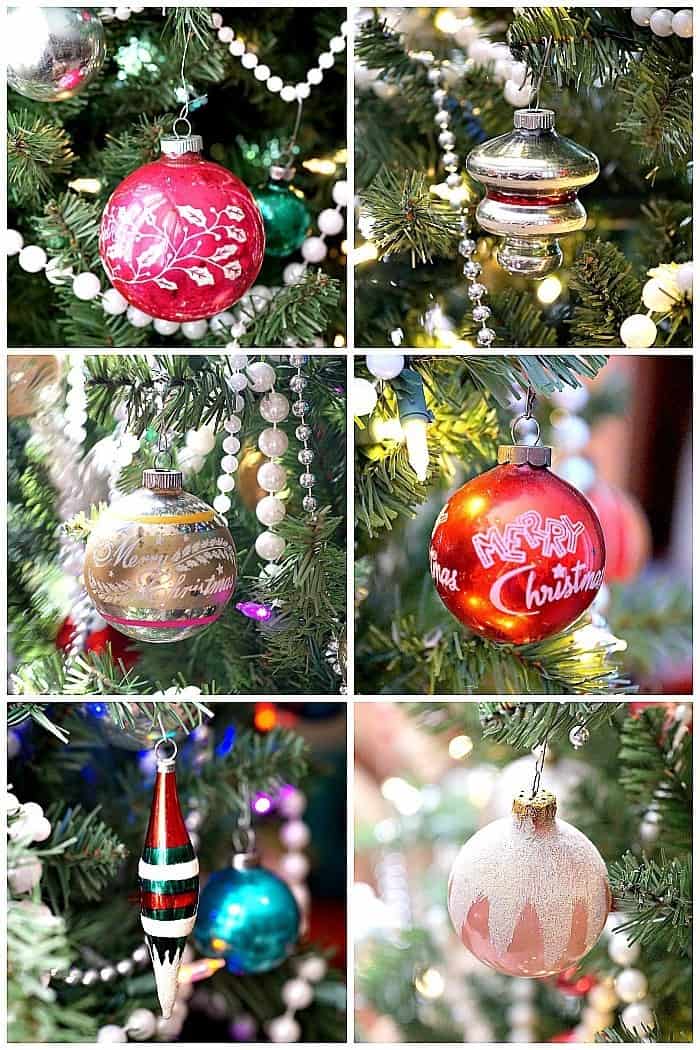 These are a few of my favorites.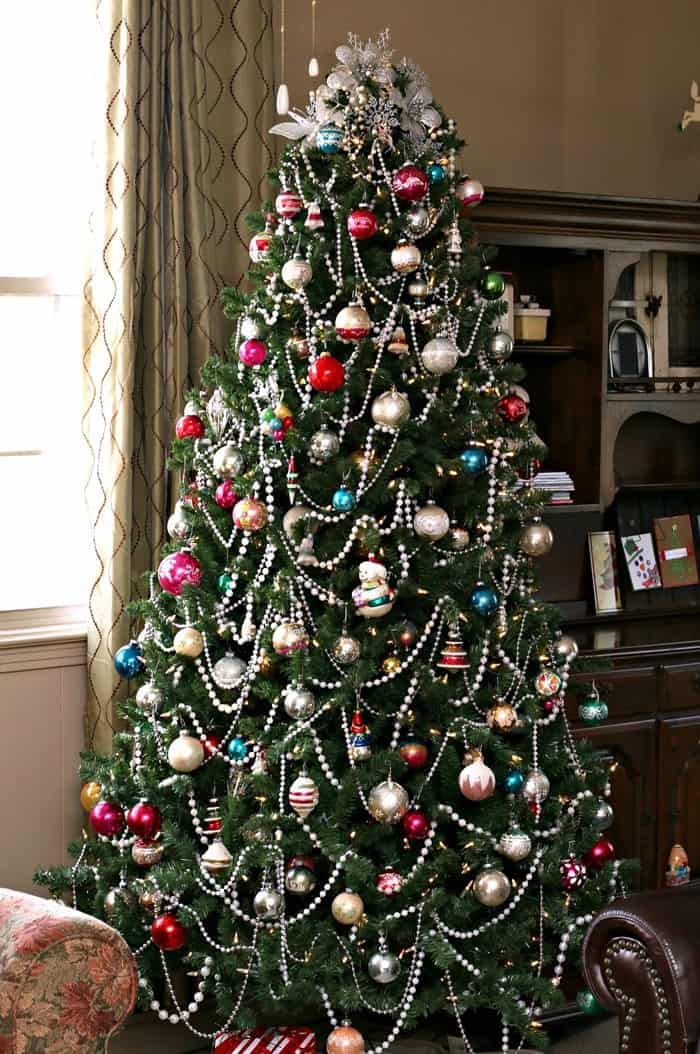 Another look at the tree. I mentioned that I didn't like the Santa hat tree topper. I found a few glittery silver butterflies and flowers in my Christmas stash to take the place of the Santa hat. The one lone gift is the only one I've purchased this year. I'm a little slow with the gift shopping this year. I usually have it done by now. Anyone else in the same boat?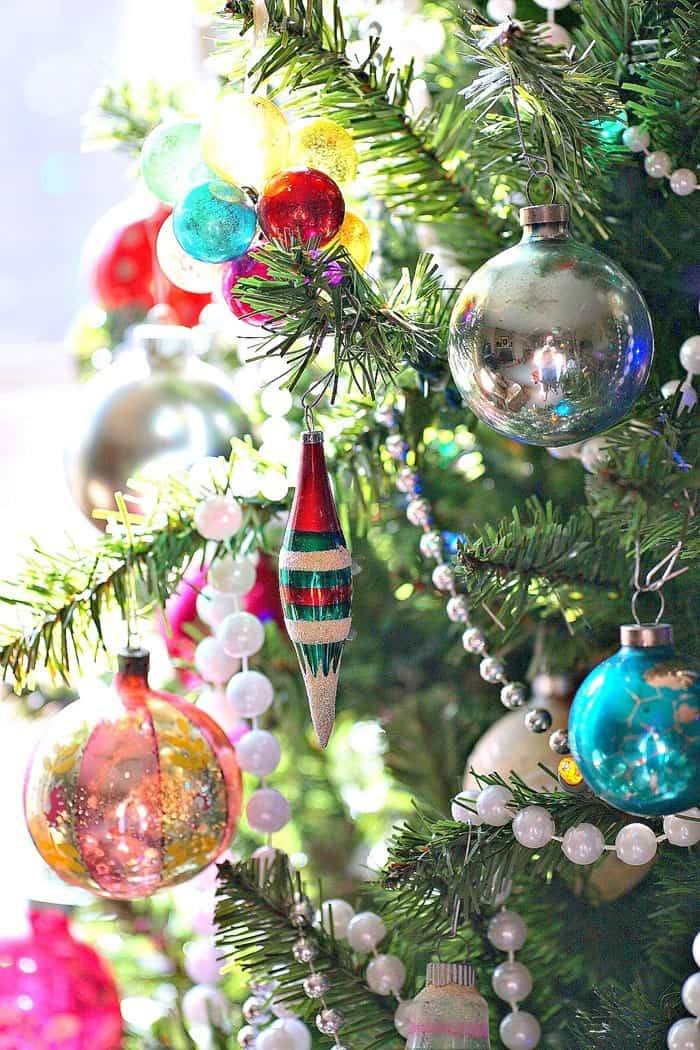 See the auction ornaments here..Boxes and Boxes of Vintage Ornaments.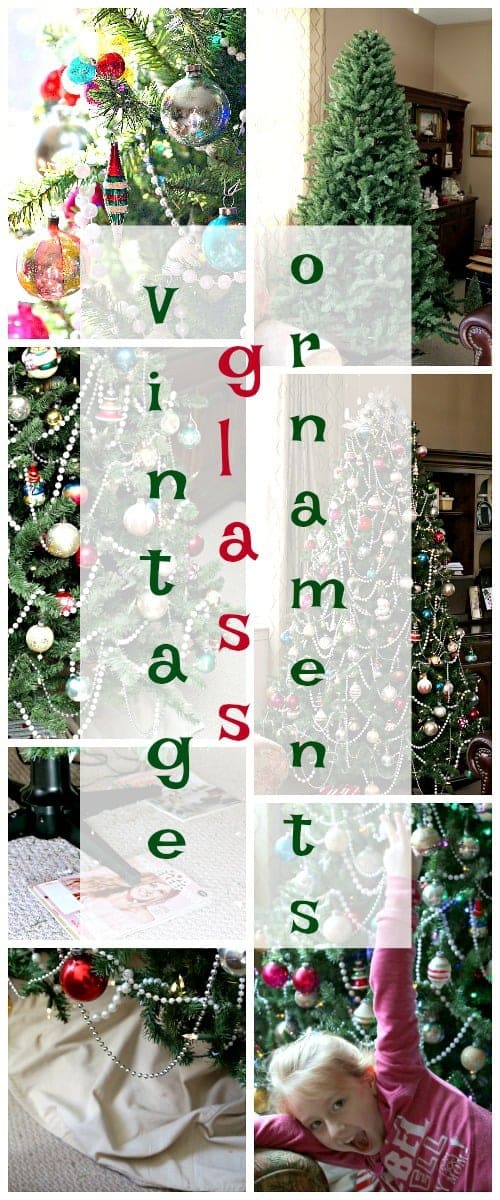 Time to take the tour. Just click the pink links below the photographs. Have fun! Kathy
For more extraordinary Christmas tree inspiration, please visit these lovely blogs…
Day 1
An Extraordinary Day | My Uncommon Slice of Suburbia | Petticoat Junktion | The Crafting Nook
Day 2
Lovely Etc. | Celebrating Everyday Life | Stone Gable | Sweet Pea | Atta Girl Says
Day 3

I Should be Mopping the Floor | What Meegan Makes | Remodelando la Casa | Cupcakes & Crinoline
Looking for last minute Christmas gifts? Find my favorite diy supplies and gifts I bought this Christmas on my very own made for me Amazon Page. My page is here  Petticoat Junktion on Amazon. This is an affiliate link. Read the disclosure here. #amazoninfluencer