Square Wood Block Pumpkin DIY
The cute wood block pumpkin diy is the easiest thing ever. I used square wood blocks from the hardware store, orange paint, and tree stems to put the project together.
My fellow bloggers are putting on a Best of DIY party and we have 27 Fall projects for you, tons of inspiration.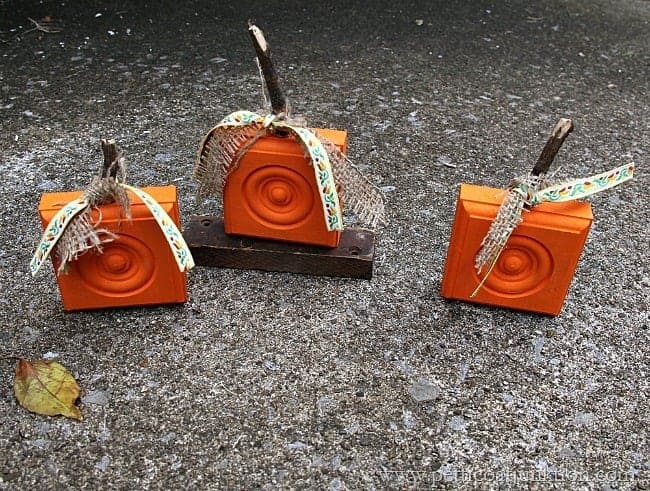 Wood Corbel Pumpkin DIY
Do you guys remember that box of square wood corbels I got at the 400 mile yard sale? I don't remember how much the whole box was but at the time I calculated that each wood corner cost 25 cents! Can't beat that.
The box has set on the shelf for over 3 months and every once in a while I would think "I need a project for those". Well, I found one.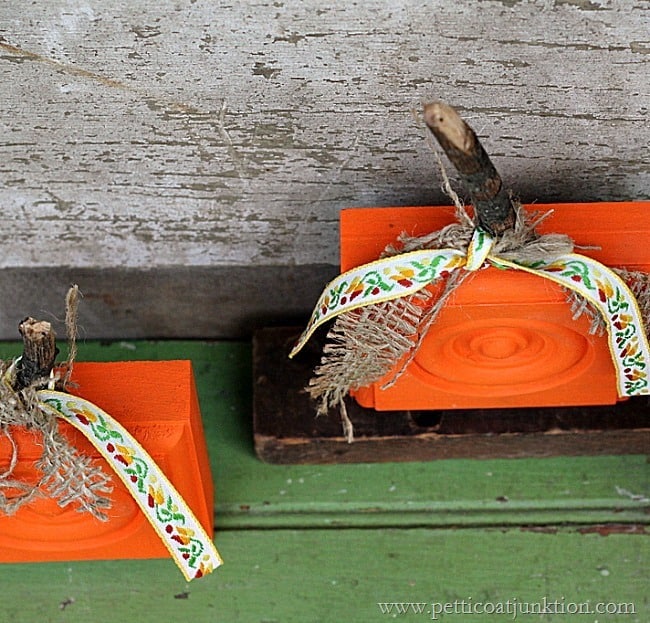 I couldn't be happier with how it turned out.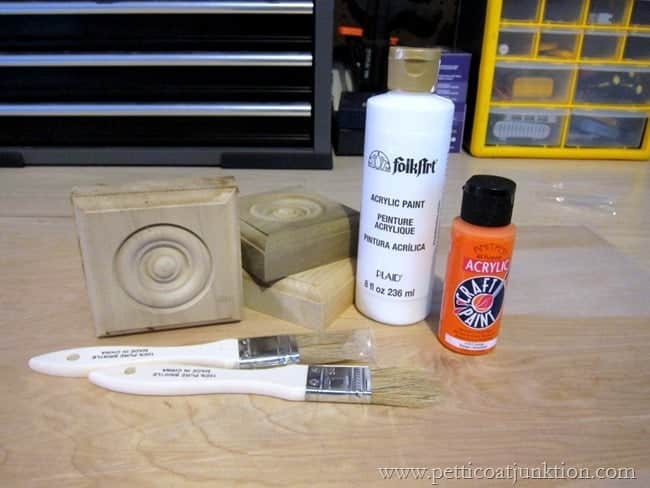 I gathered my paints…couldn't decide if I wanted the block to be white and the circle orange or the whole thing orange.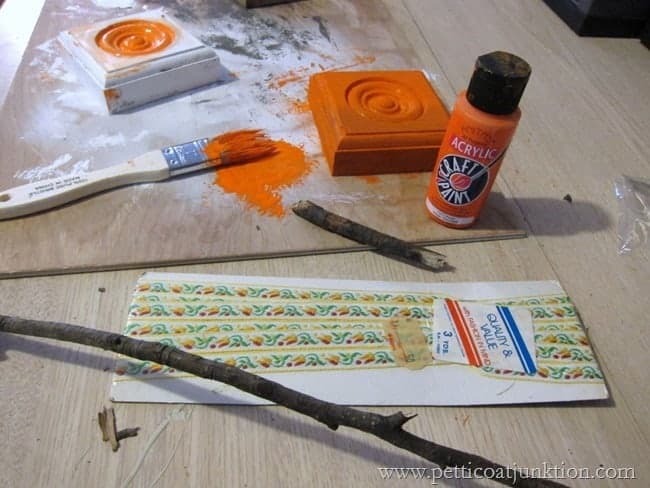 The whole thing orange looked much better. I grabbed a couple of branches from the wood pile before they got hauled off. You never know when they'll come in handy. I also found this pack of vintage ribbon in my flea market finds stash….my favorite colors.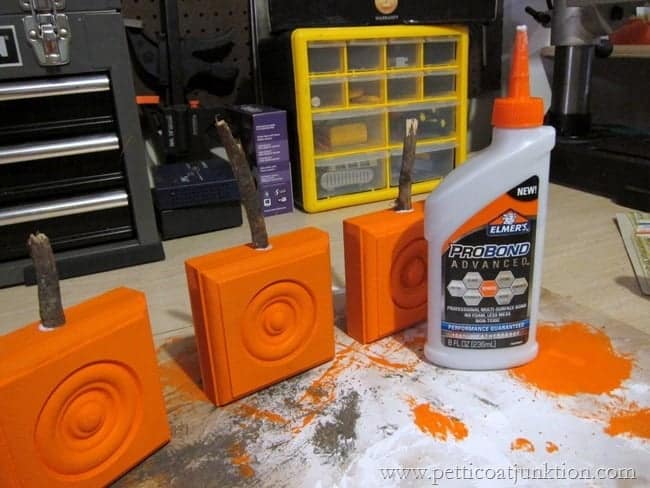 Petticoat Junktion is a participant in the Amazon Services LLC Associates Program. As an Amazon Associate I earn from qualifying purchases.
I broke pieces off the branch so the ends would be rough then cut the opposite end straight and glued them to the blocks. They make perfect stems. Free stuff is hard to beat.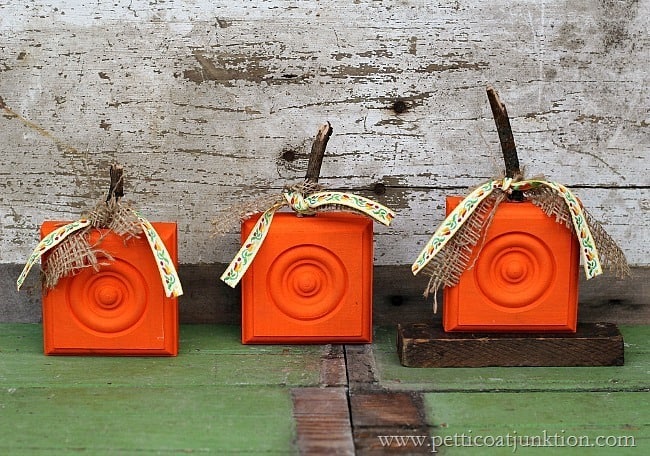 Burlap and vintage ribbon for the finishing touch. What do you think? Are square pumpkins hip?
Leave me a quick note…. and then see what everyone else is sharing. Link Below…