Burlap garlands make me smile. I mean, who doesn't love burlap. There are so many things you can do with burlap and it can be fancy or maybe a little cheesy, but it's always fun.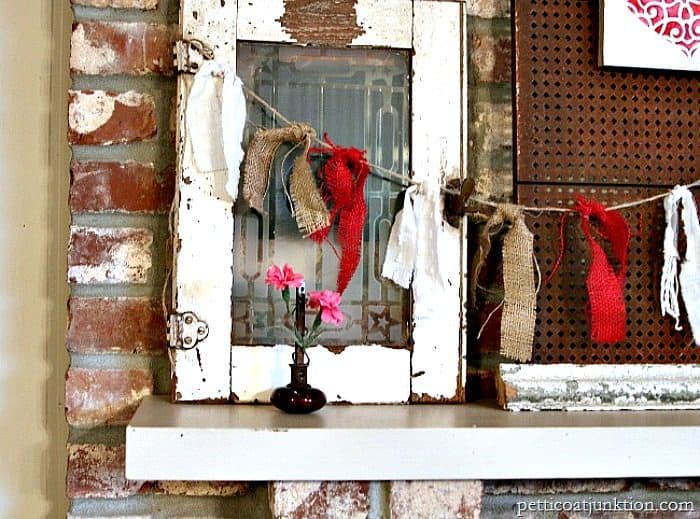 That being said, I planned a different post for today but took a detour. I came home from school yesterday and decided I couldn't look at the winter fireplace display any longer. The funky junky snowmen, an evergreen wreath with white berries, and other winter decorations were still on the mantel. It took me about 20 minutes to replace the winter stuff with a simple red and white display.....featuring burlap and hearts.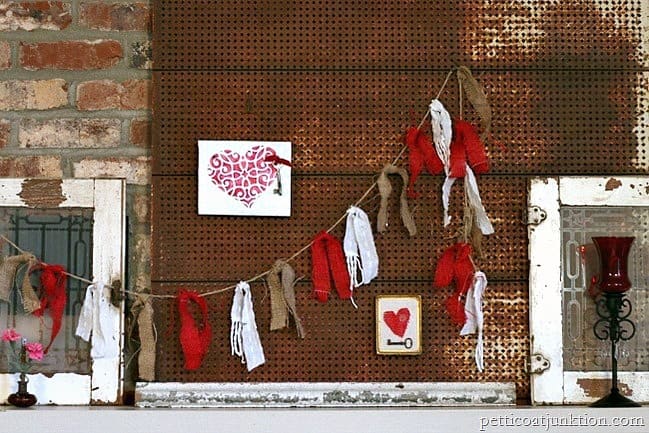 And you guys remember the Stenciled Heart and Key to my Heart projects from last month.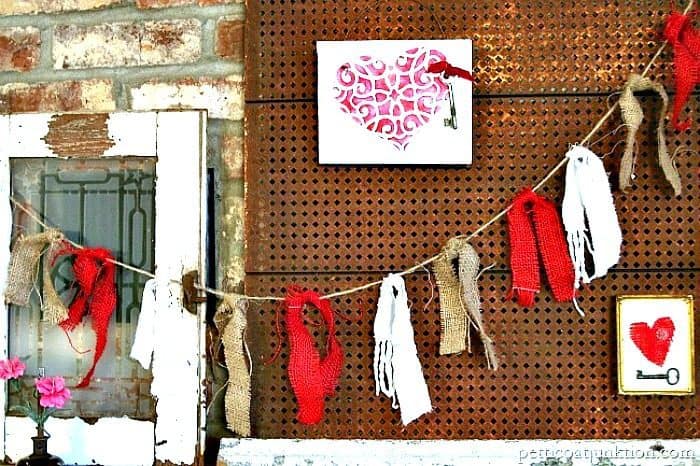 I'm never getting rid of the rusty metal piece and the vintage white doors so you might as well get used to them!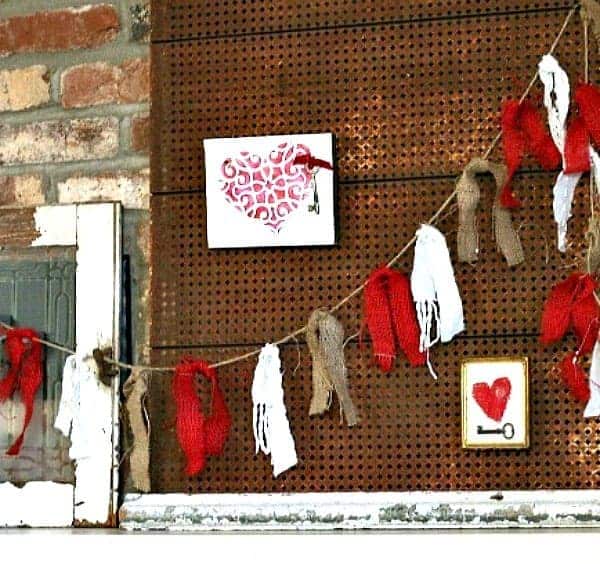 I worked with what I had on hand and this is what the result. What do you think? You know I'll have to change it before the end of the month. I'm ready to move on to something green or yellow for Spring. Do you decorate your mantel to fit the season?