Punched Star Design Adds To The Appeal
I made a trip to my favorite junk shop last week and found a real treasure……..a rusty metal chair with a punched star design. I haven't been to the shop in forever and I was having junkin' withdrawal. I was in Arkansas for 10 days and before that between the weather and other things to do junkin' took a back seat.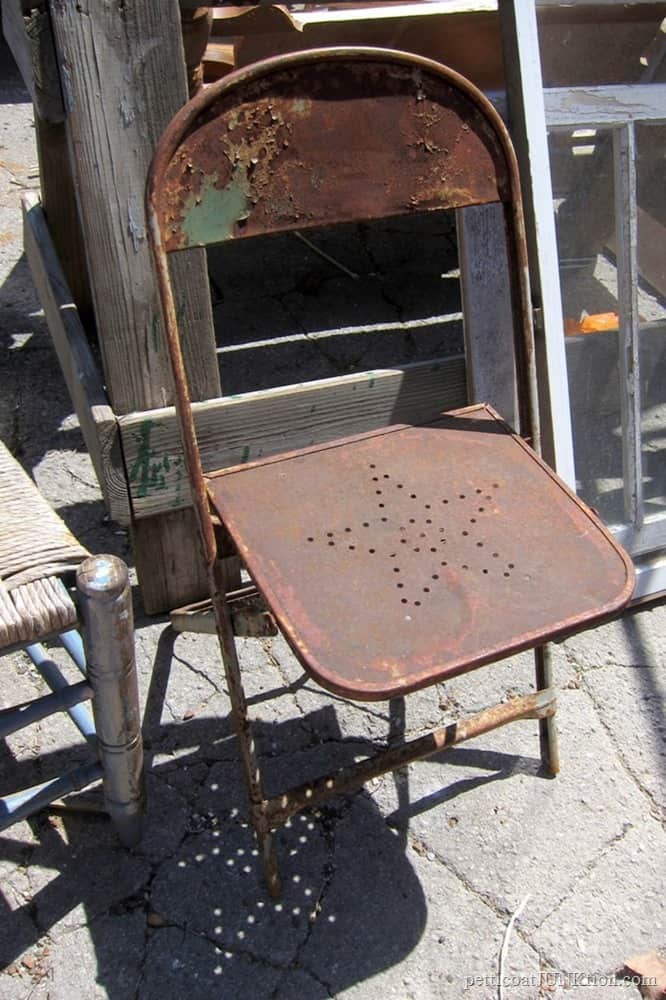 punched star design
You guys know the rusty metal was calling my name. But when I saw the star and the shadow of the star, well, I had to have the chair. Don't know where I got my love of rust. The chair was $5. I Googled the chair and the photos I found referred to the star as a "Texas Star". You will probably see the chair on my porch when I finally get around to removing the last of my Christmas décor (yep, you heard right).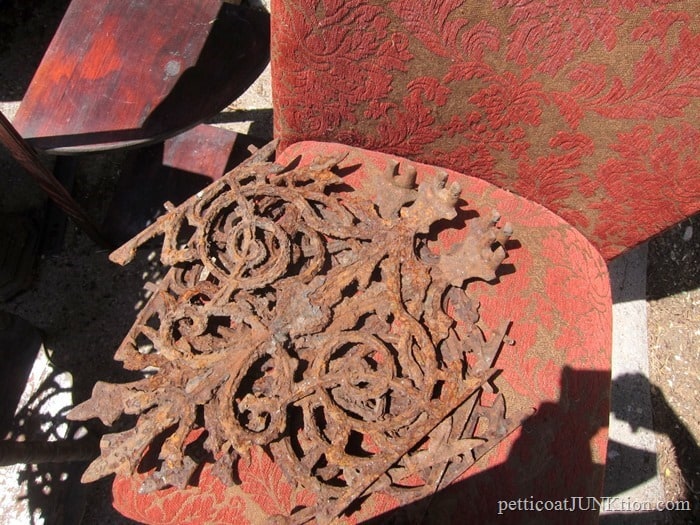 I also bought the rusty ornamental iron pieces for $5 each. I took them to my booth at the antique/flea market mall.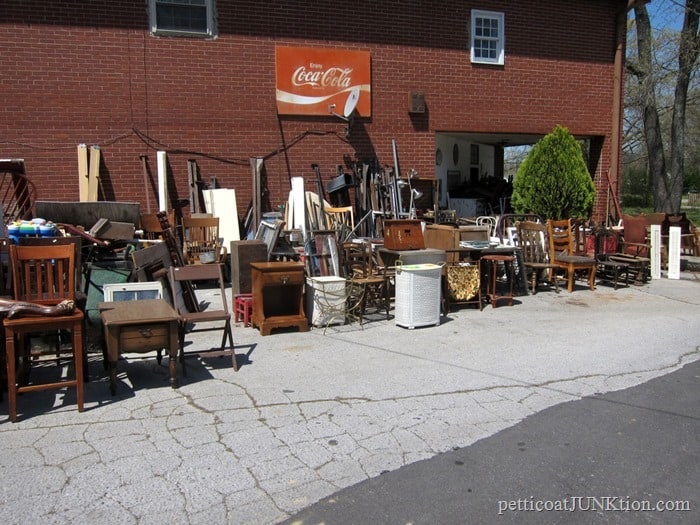 I have hundreds of photos taken at my favorite junk shop.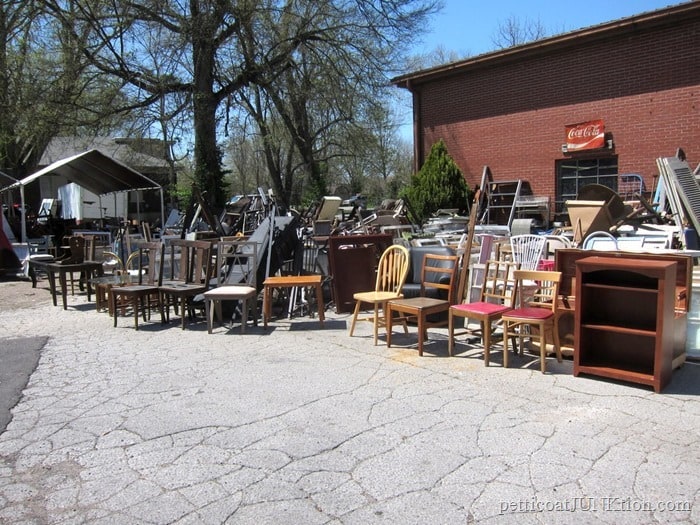 This is the place and it's a doozy.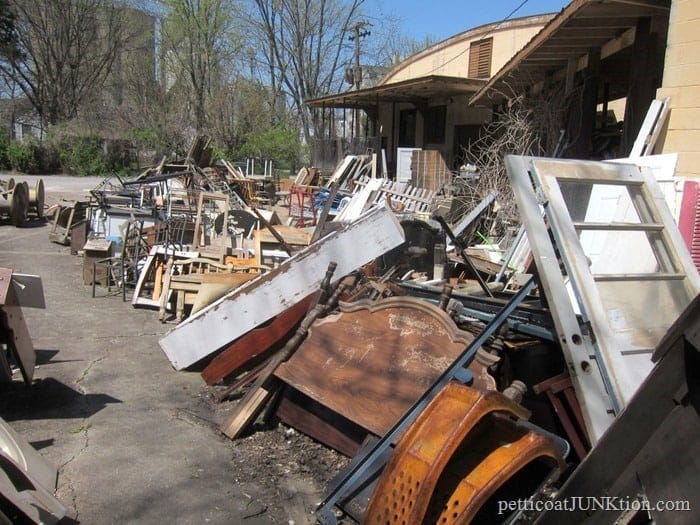 This is a look at the side of the shop from the front corner.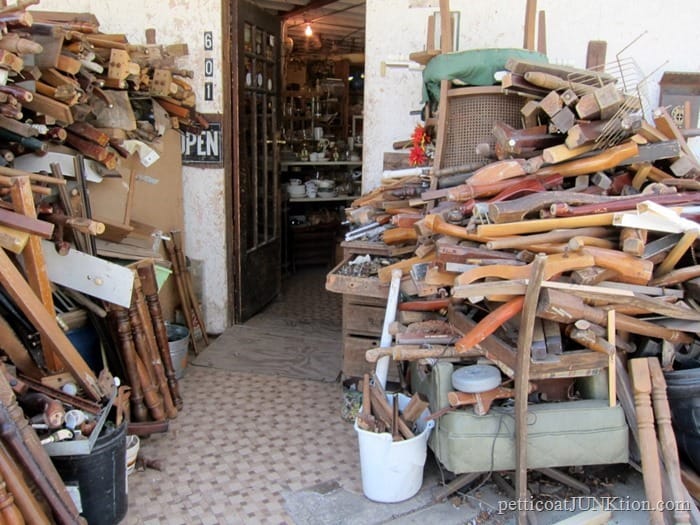 The front door is flanked by table legs and other reclaimed wood pieces.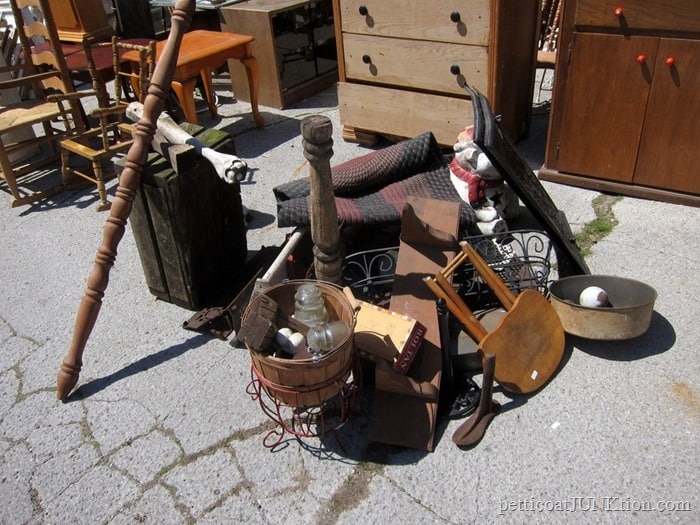 When I pulled into the parking lot on this trip there were two ladies already shopping and they had two big piles of stuff.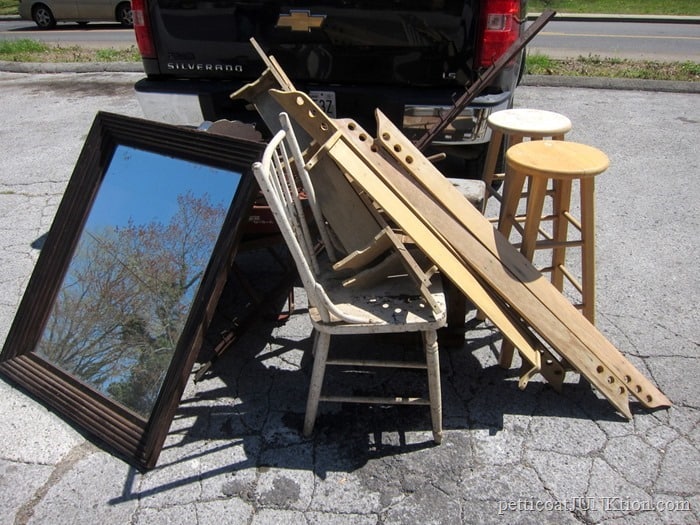 I missed a lot of junk treasures.
I made a video at the junk shop and gave a range of the prices you can expect to pay. The prices and finds are awesome. The video is below…..
Junk Shop Video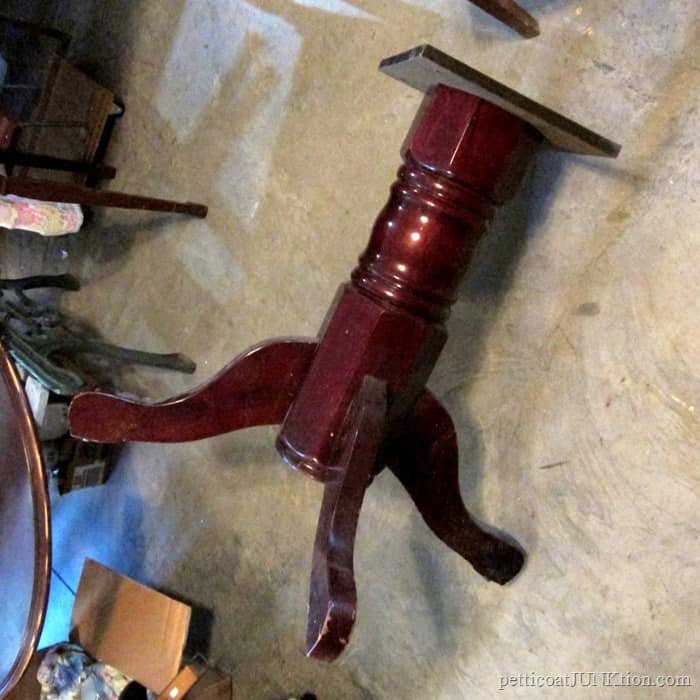 I bought the table base for $10. I needed it to go with a table top already in the workshop.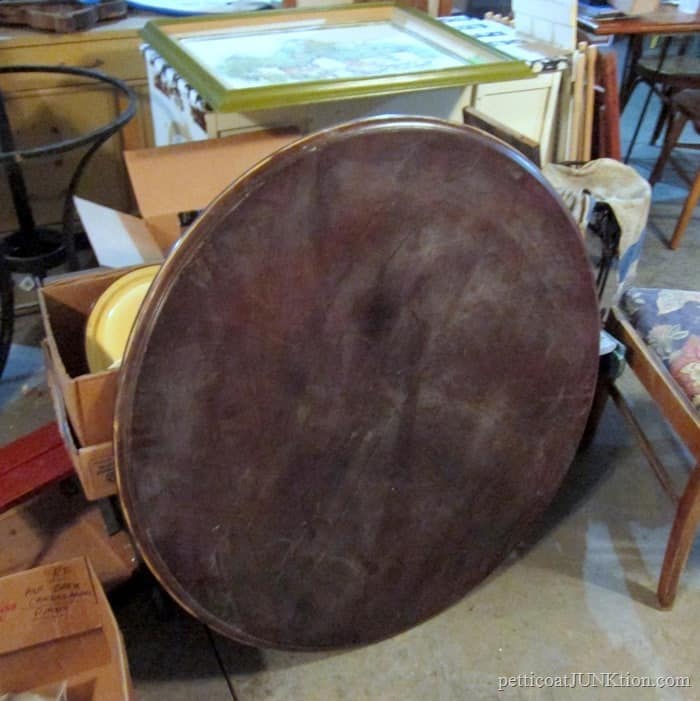 I got this table top a few weeks ago when I was at my booth bringing in a few things. The top along with a couple of chairs was on the dock in the back of the shop. I asked the shop owner who the chairs belonged to and she said no one. Now they belong to me along with the table top. The table top was sitting with the chairs so I figured it belonged to no one too. At least I didn't see anyone chasing after me when I took off with my haul.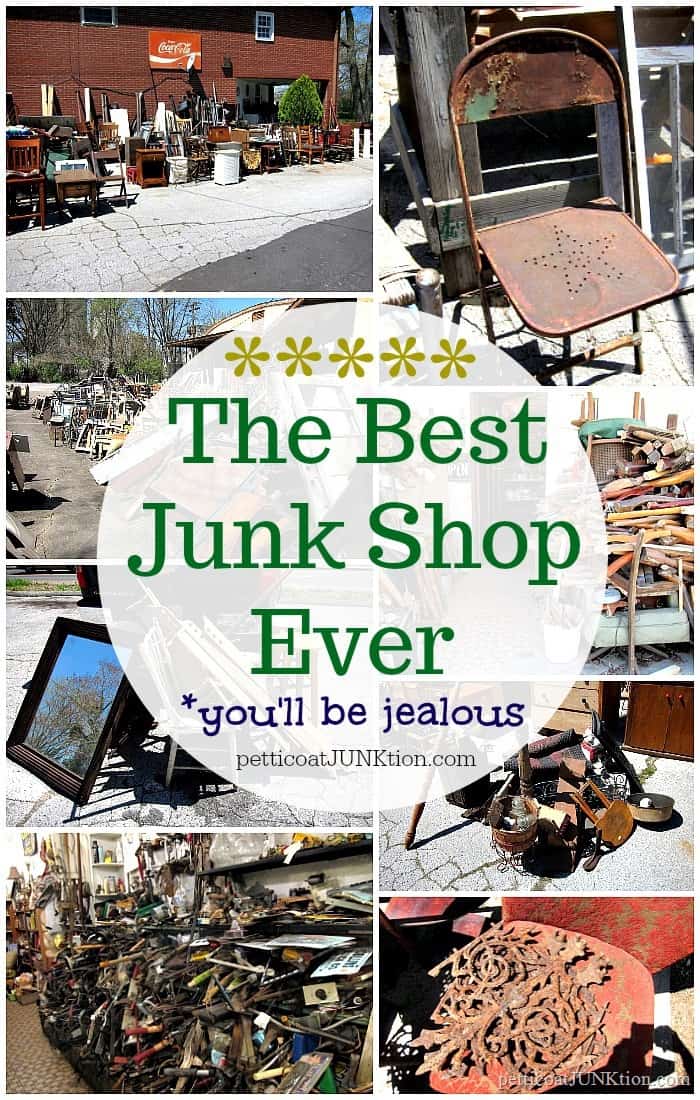 Where you can find my favorite shop………
…..Butler's Antiques, 17th and Walnut Street, Hopkinsville KY 42240,  phone no. (270)885-1521
Butlers is about 40 minutes from my home in the Clarksville area. From downtown Nashville the drive is about 1½ hours Store hours are Monday- Saturday, 9-5 or 6 depending on daylight hours and how busy the shop is. Mr. Raymond Butler is the shop owner. He has several sisters (Francis, Carrie, and Suzette) who work in the shop with him on various days.
How do you like my star chair? Too rusty for you? I might have an Arkansas story for you later this week. Tomorrow I have a new furniture makeover to share and I've been busy in the workshop painting several more pieces. Thanks for being here and have a great day, Kathy
Find my favorite diy tools and products on the Petticoat Junktion Amazon Page. (Amazon Influencer, Amazon Affiliate, read disclosure here)