heater….air-conditioner…heater….air-conditioner…heater
This cycle seems to be repeating itself at our house the past week or two.
We usually don't open our windows because of my seasonal allergies.
I love to open the windows and let the breeze blow through the house in the Spring.
But the pollen also blows through.
How's the weather where you are?
some Spring inspiration for you….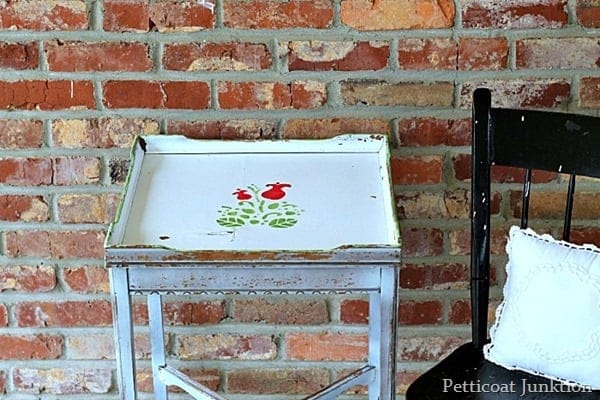 white stenciled table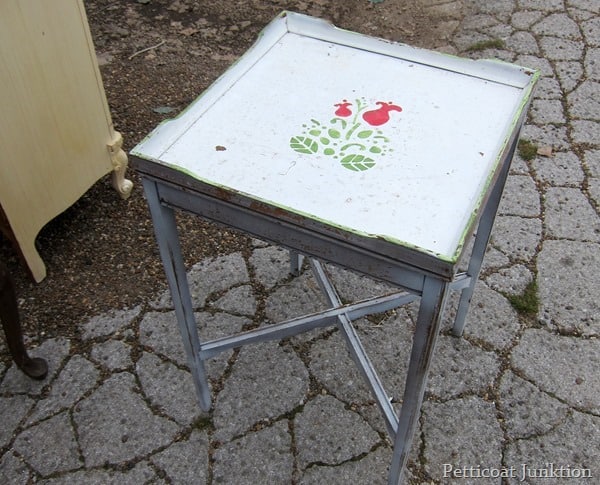 I found this table at My Favorite Junk Shop.
You can tell it was painted with spray paint….and the stencil isn't one I would have chosen…but it all works together perfectly!
At least I think it does. The paint is perfectly chippy too.
And the price…….$7.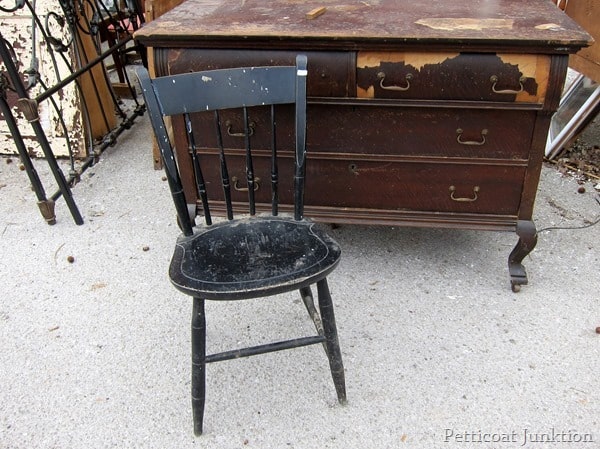 The chair was a great find too.
I don't know what style you call this but it has the ideal rounded seat and is so comfy.
I bet you spotted my project piece in the background.
I'm really hoping to have it finished today so I can share the makeover with you tomorrow.
I still have a long ways to go though.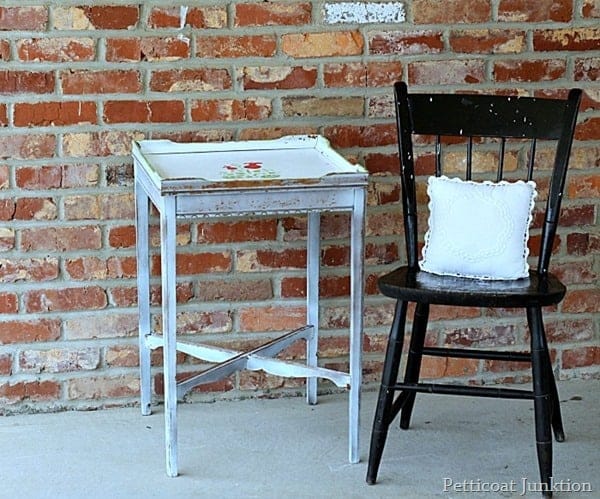 Since I loved the table and chair as they were I wiped down the table with soap and water and I used hemp oil on the chair to freshen the black paint.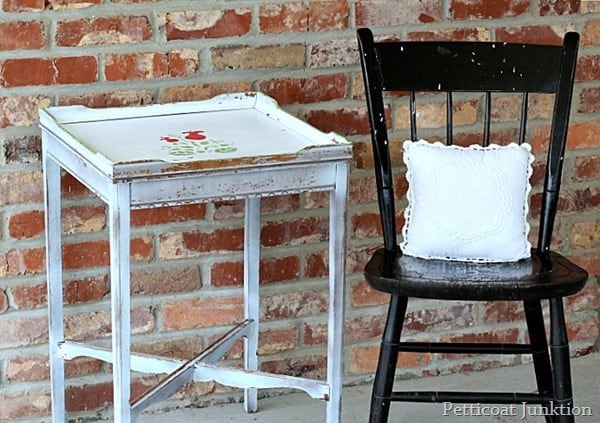 I called this post…."Love It And Leave It"….because sometimes things just need a little sprucing up…not a full blown makeover.
Do you like them as they are or would you do some work on them?
Leave me a little note below.
I love hearing from you.
You only have to leave your name (first name is ok) and your email address, then your comment.
Your email address will not be shown on my blog.
Thanks for stopping by and have a great week,
Petticoat Junktion Pinterest Boards
Kathy
linking to these parties….
Thrifty Décor Chick…..Funky Junk Interiors….Tip Junkie