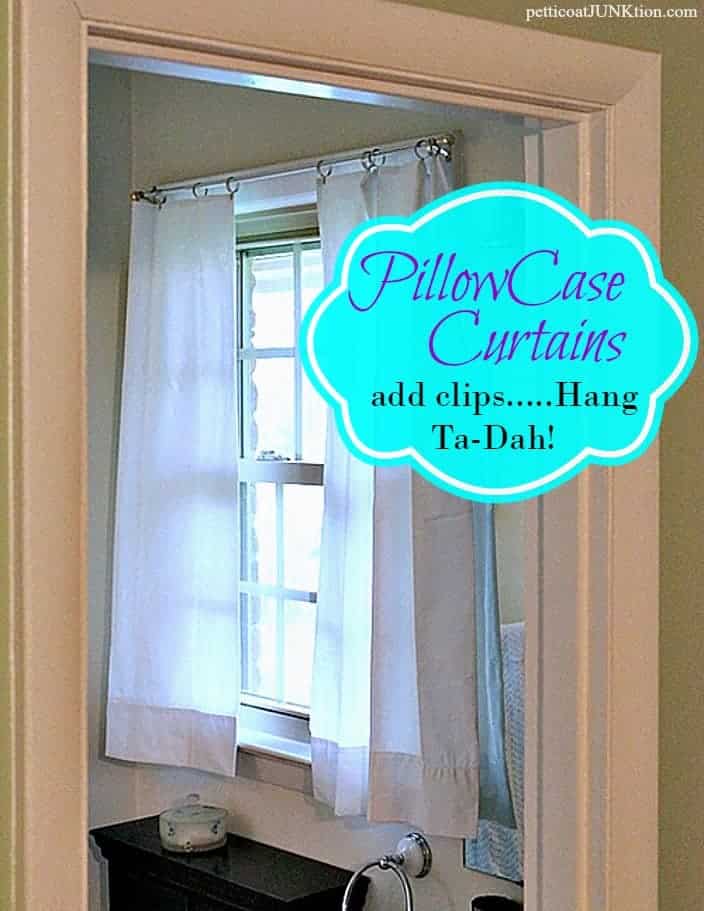 Easy Pillowcase Curtains
This post is for those of you….like me…. who don't have standard size windows in their home. That would be older homes like mine, that was built in 1965!
I know this isn't my usual kind of post but I thought this idea was genius, so had to share. I come up with a good idea here and there.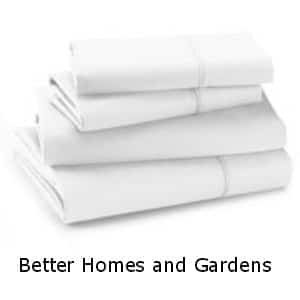 The window in our tiny master bath measures 36" high x 26" wide. Not a standard size. I purchased the Better Homes and Gardens king size pillowcases at Wal-Mart. I found some curtain clips from the thrift store in my workshop. If you don't have any extra clips hanging around you can pick some up at any department store.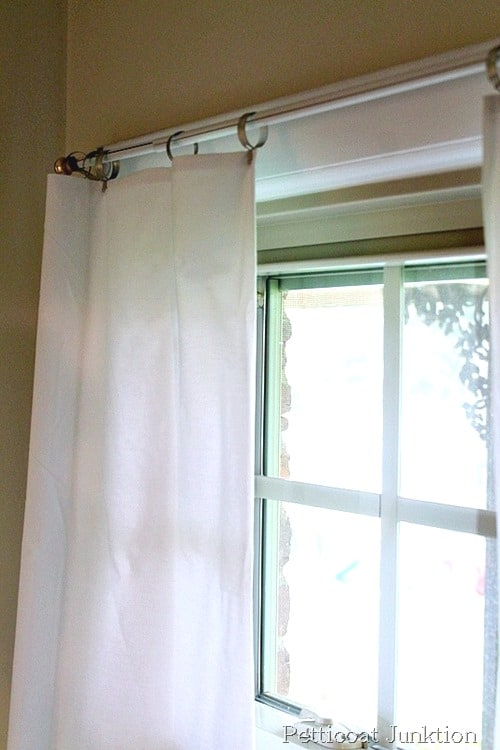 I attached the clips to the pillowcases and hung them on a rod. The size was just right. The rod is not a designer one for sure. Maybe I will pick up a heavier rod soon.

crisp white pillowcase curtains
I even think the hem at the bottom with the decorative open stitching is cute. You can find the pillowcases here…Better Homes and Gardens White Pillowcases. (Amazon affiliate link for your convenience. Click here to read my full disclosure policy.).
So what do ya'll think…dumb redneck idea ( I am from Arkansas)….or great diy?
Please leave a comment below….good….bad…indifferent….I read them all.
I also need your vote for Simply the Best Summer Edition. You can click the link below to vote for my Nautical Style Furniture makeover but first you might want to  visit my " Say Yes To The Chest"  post  for details on how to win the $100 gift bag of MMS Milk Paint products from me 🙂  I need your help to win!
 Thanks for stopping by and have a great week!