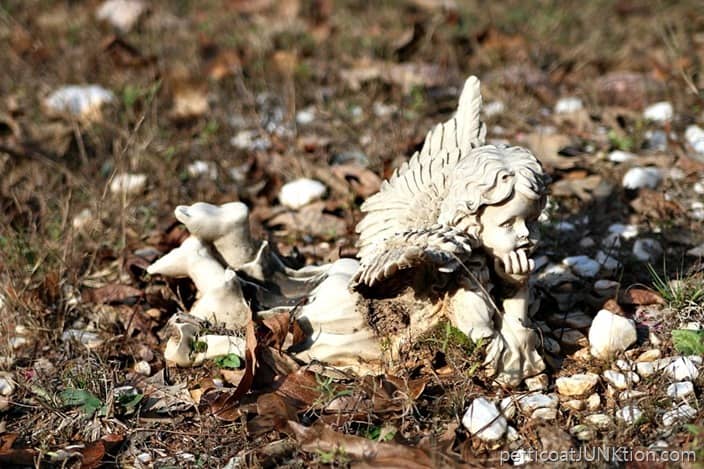 Ceramic Cherub
My Arkansas Home
Today I'm sharing the rest of the photos from the November visit to my parents' home in Arkansas. To read the first part of the story just click here……My Arkansas Home | Alzheimer's Story Part III
When I left the story last time my dad, me, the JTS, and my nephew and his son were going to visit the "Old" Owen Cemetery. The cemetery is way out in the middle of the woods. The roads are dirt and sometimes they are impassible. We went on four wheelers and a Rhino.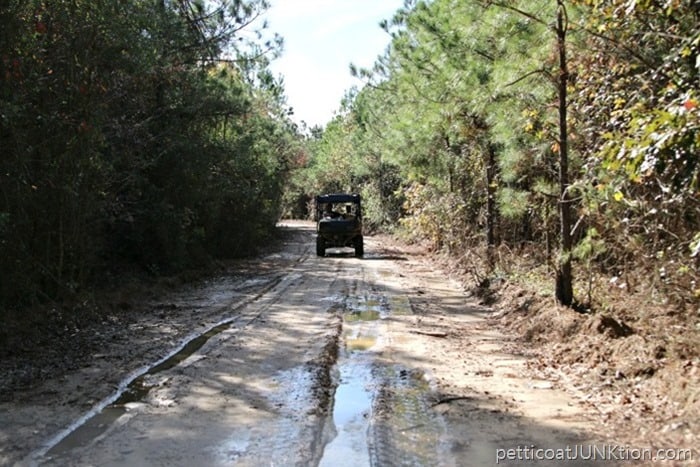 In this shot we are almost to the cemetery.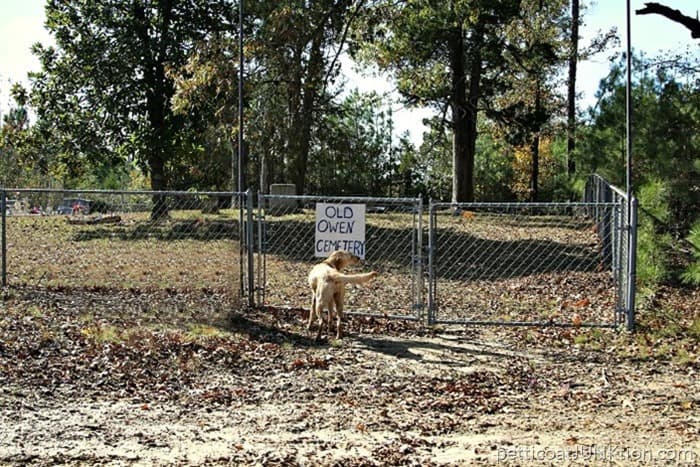 Dixie went with us too. Someone put a homemade sign on the gate since my last visit. The cemetery isn't used now by my family. We have a "New" Owen Cemetery. The new cemetery has been around as long as I can remember so it's not really new. The cemetery we visited here is just really old. Some of our distant relatives still use this cemetery.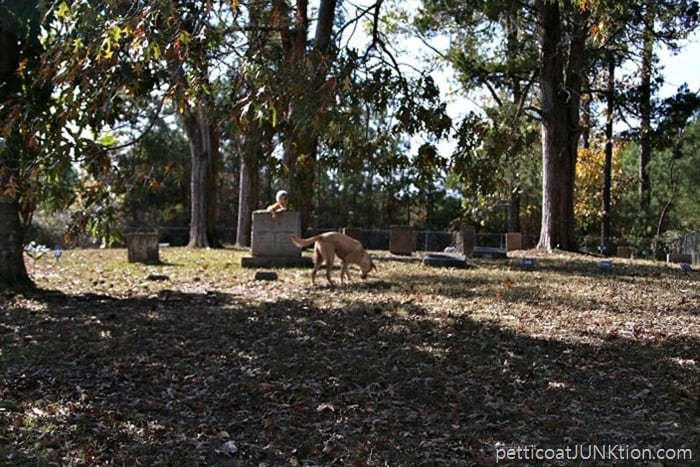 A boy and his dog.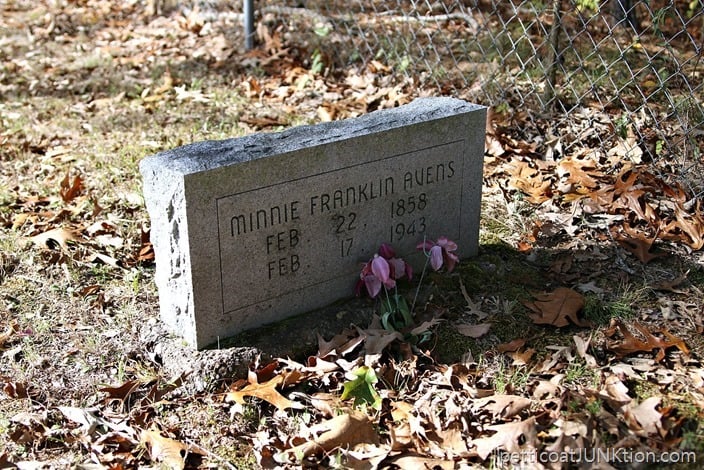 This lady was my great, great, grandmother…..I think. My dad tells me all this stuff then I forget.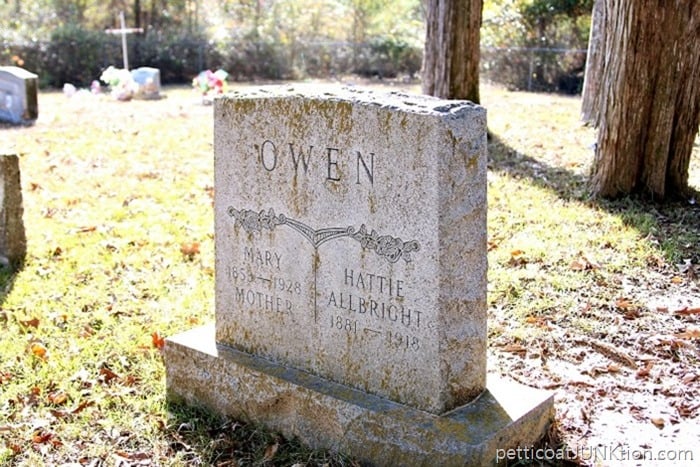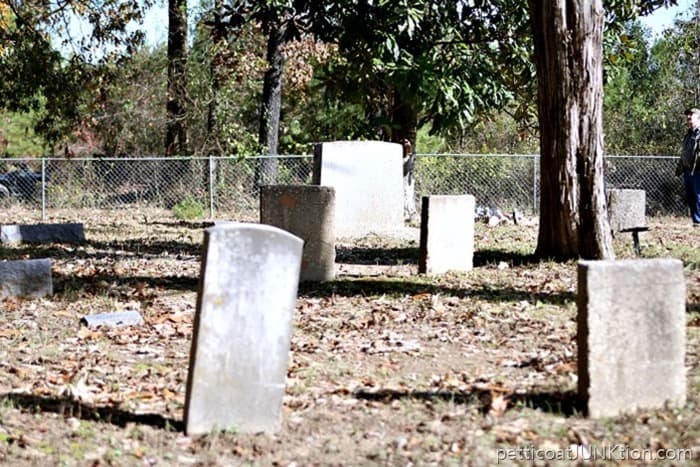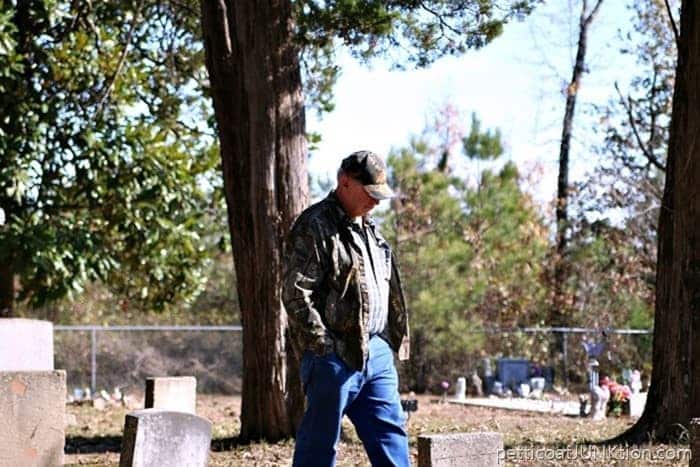 My sweet dad.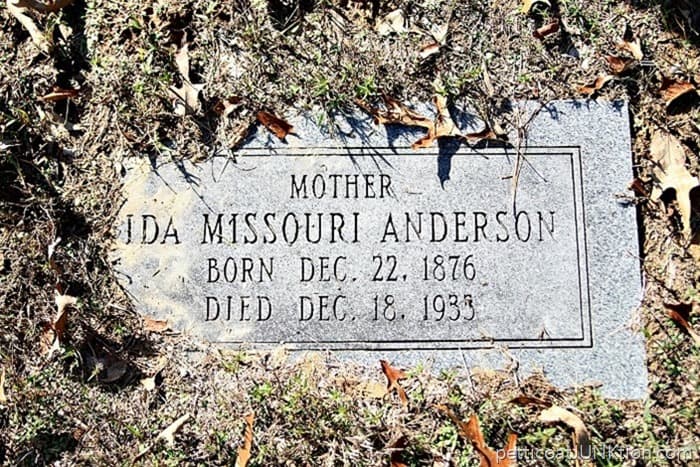 Don't you just love that name.....Missouri? All of these folks are related to me in some way. The next time I visit the cemetery I will take a notepad and write all the information down. It's only when we get older that we get curious about our ancestors and want to know all the stories. At least I feel that way.
My dad says he can remember when he was really young going to the cemetery in a horse drawn wagon with his dad. That would have been 80+ years ago.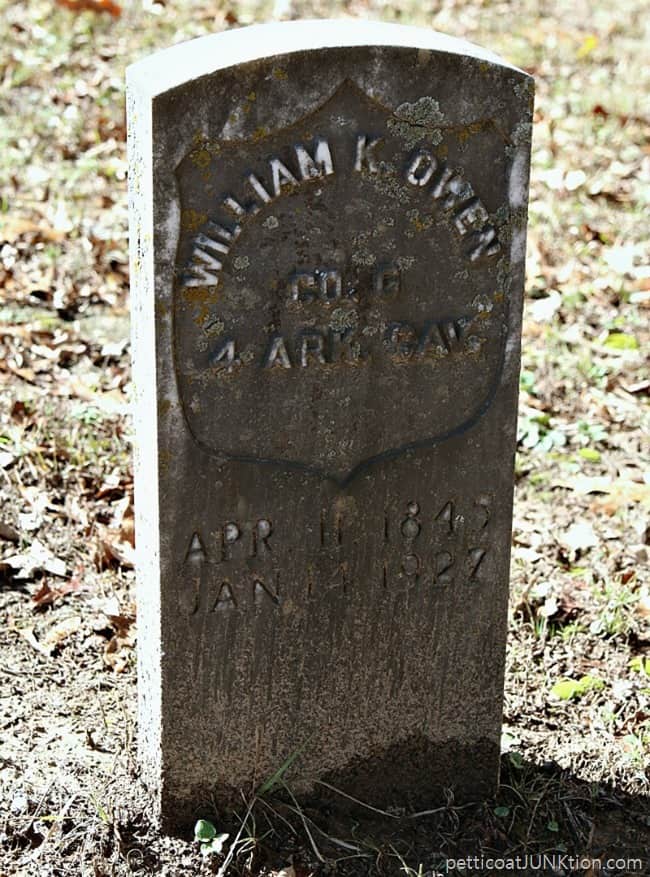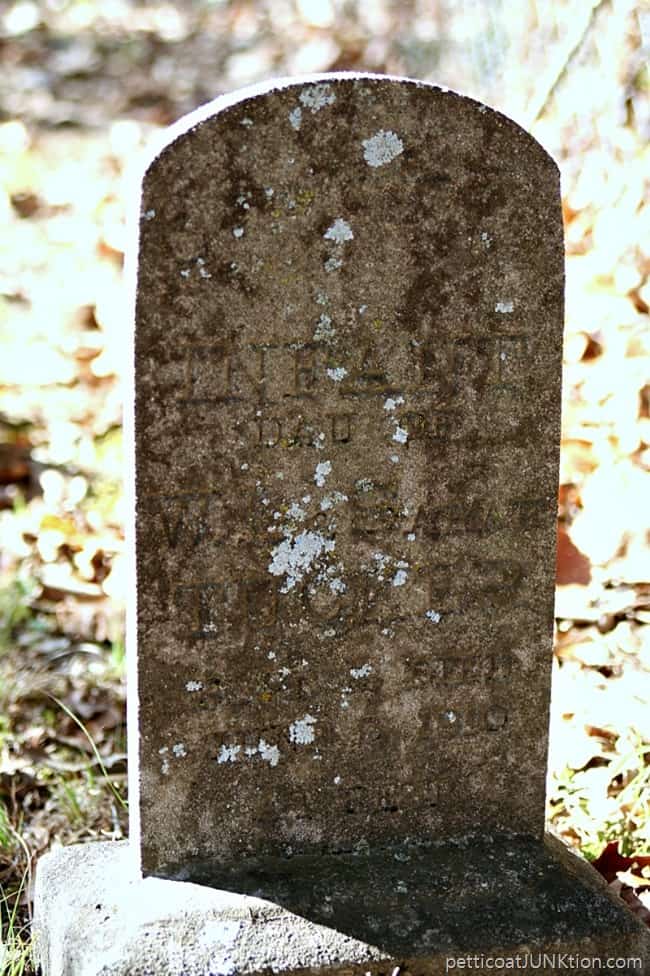 It sounds weird to say I enjoy going to cemetery's so maybe enjoy isn't the right word. I like the history. This headstone is barely readable. I know the top words are "Infant Daughter"  and that makes me sad. It also makes me want to know the story.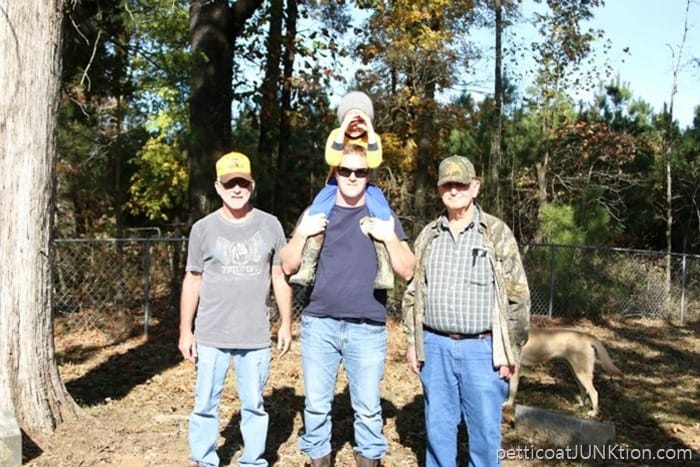 The guys; my hubby, my nephew Brickley and his son Jack, and my Dad. And Dixie the dog.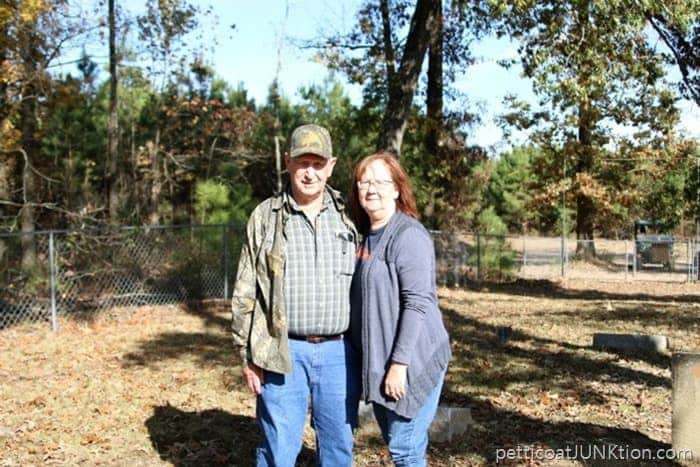 Me and Dad.
One more look at the ceramic cherub on one of the graves. Her little face is so sweet.
To start at the beginning of this series start here....Stepping Out Of My Comfort Zone | Getting Personal (Nov. 2014)
To read the next post in the Arkansas and Alzheimer's story click here..My Dad's Garden | Alzheimer's Story Part IV (July, 2016)
Have a great weekend guys and thanks for being here.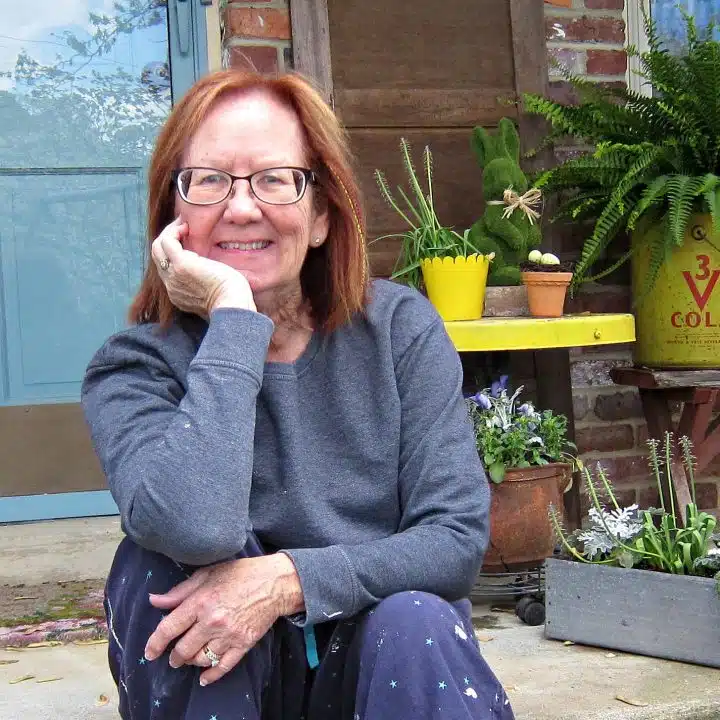 Author: Kathy Owen
Kathy Owen is the founder of the home decor blog Petticoat Junktion where she shares tutorials on painting furniture and upcycling thrifty finds into unique home décor. Her DIY projects have been featured on the Home Depot Blog, Plaid Crafts, Behr Designer Series, and in numerous magazines. Kathy's newest website is HappyHomeDIY.com