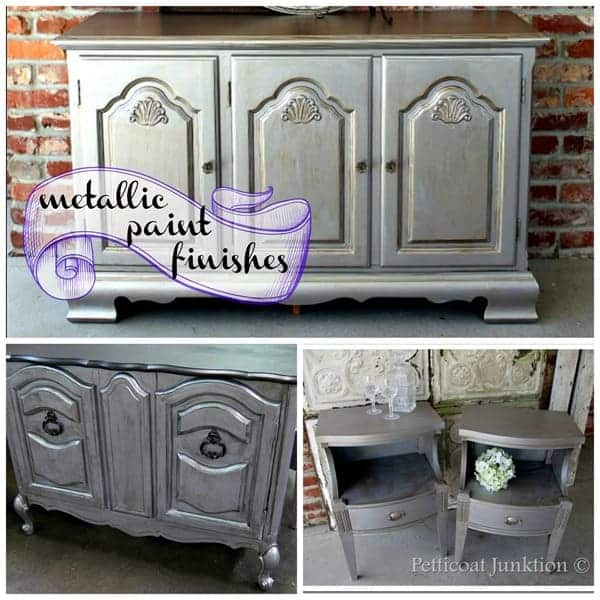 Metallic Paint Finishes
Happy Monday !
I enjoyed visiting with family from Arkansas for a few days. Lots of talking, eating, and playing with the children…..two, 2 year olds……craziness!!
What about you guys? How was your weekend? Since I didn't get a furniture project finished, as hoped, I'm sharing 3 previous makeovers. Of the emails I get pertaining to paint projects, the metallic paint finishes get the most attention. Readers want to know what type of paint I use, if I use primer, how I get an aged affect, etc.
For the metallic paint finishes I always use Martha Stewart Paint products and I get them at Home Depot I use Glidden Grey Gripper Primer also from Home Depot. The toner I use for the aged affect is Caromal Colours Toner that I retail at the booth in Clarksville.
update December 21, 2015. Martha Stewart Metallic Paint is no longer being made. Another metallic paint available online is made by Modern Masters.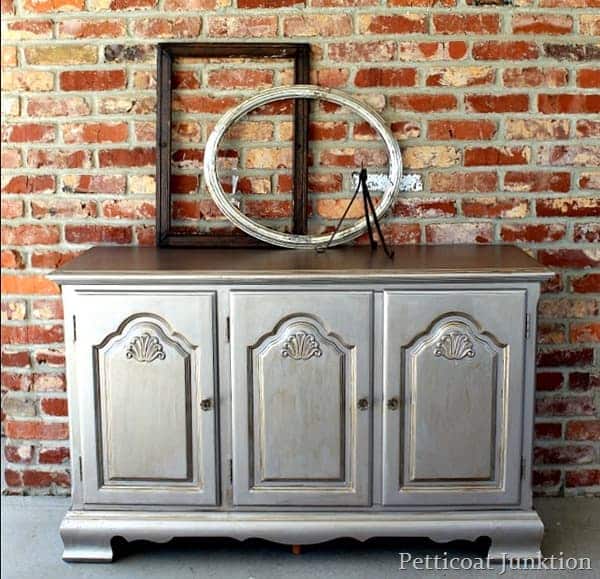 I mixed my metals for this piece.
Petticoat Junktion is a participant in the Amazon Services LLC Associates Program. As an Amazon Associate I earn from qualifying purchases.
 Metallic Gold and Metallic Silver mixed together for a softer look.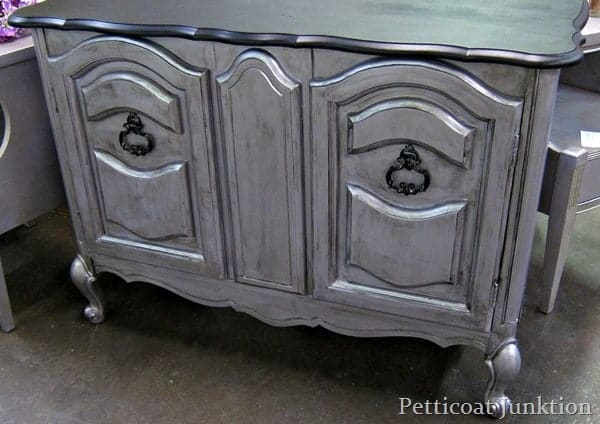 Silver Buffet with black top and black toner.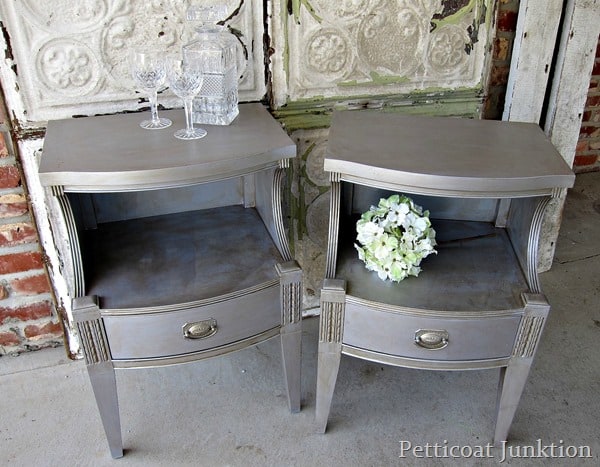 The pair of nightstands painted with Martha Stewart Precious Metals in Mirror Finish and aged with brown toner, seems to be the fan favorite! That is to say, I get lots of questions about the products used and the technique.
I am now selling the toner on  Etsy. Just click the photo below.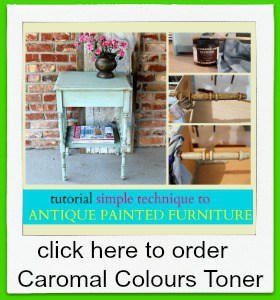 You can fit a bit of metallic anywhere in the home. I might even call it a neutral color. Or not……I'm not an interior decorator. What do you think. Metallics in your home….or not?
If you don't have a blog….that's ok…you only have to leave your name (first name is ok) and your email address, then your comment. Your email address will not be shown on my blog. It is to prevent spammers from leaving comments.
Thanks for stopping by and have a great week,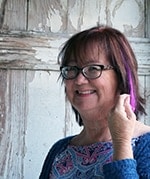 Kathy Owen is the creative guru, content creator, photographer, and worker bee behind the popular Home Décor DIY Blog Petticoat Junktion. She focuses on reinventing found treasures and decorating her home Get all the nitty gritty on Kathy here.