Nothing like stirring up controversy on Monday morning!
I know some of you will look at this piece and go…."what the heck"…..or maybe……"yep, she's lost it"….or on the other hand you might say "wow, not the same old stuff I see everyday".
Chunky Chippy Milk Paint
Just look at it for a little bit……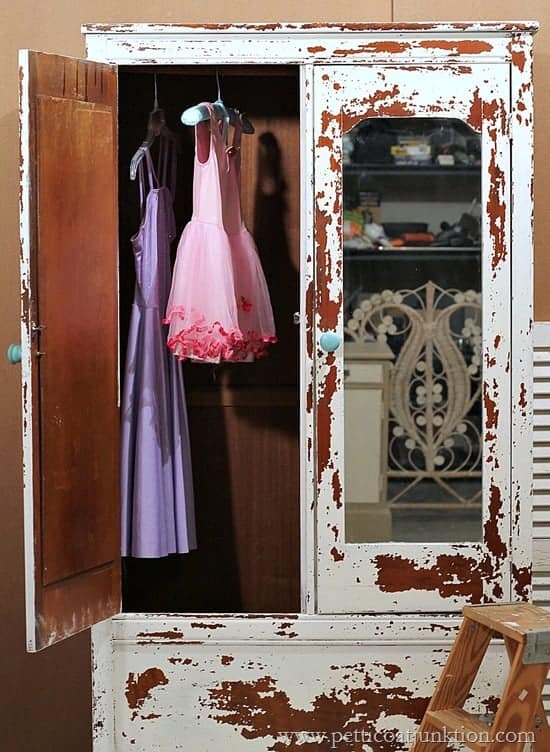 ….and a little bit longer…..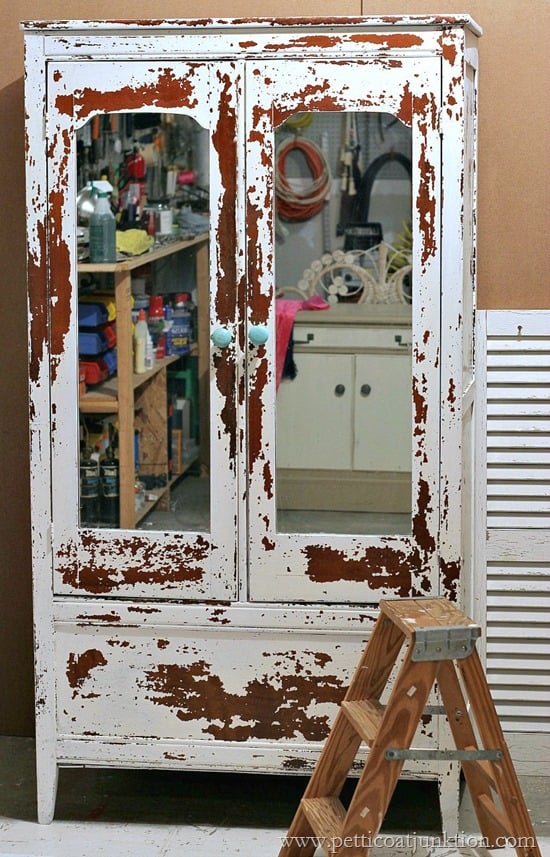 …and one more full length closed door in-your-face.
I'll share my thoughts on this piece tomorrow….why I didn't re-paint it…..do I like it……the paint process…..the repairs…..
Now share your thoughts….I can take it…..as long as you're comments are constructive and not destructive……please.
I'm spending the day with my oldest granddaughter.
One more day of Winter break then she's back in school!
Hope you guys have a great day,