Remember the two reclaimed wood pieces that the oh so handy JTS put together for me last week?
You know….the Rustic Mid Century Modern table.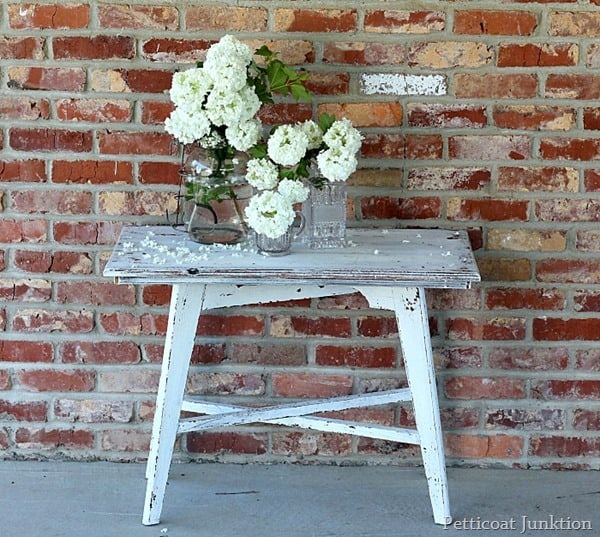 Ta-dah!
I painted, chipped, and waxed her yesterday.
It really doesn't take long to paint furniture.
It's the prep work that's time consuming.
This piece was finished in under 2 hours.
It was a really pretty day with low humidity.
I opened the garage door to the shop and painted…… and looked at the mess my workshop was in.
Yes, I know. It's always like that. No…
It's worse.
Exams are over Thursday so I hope to get organized again
Ok, back to the prep part.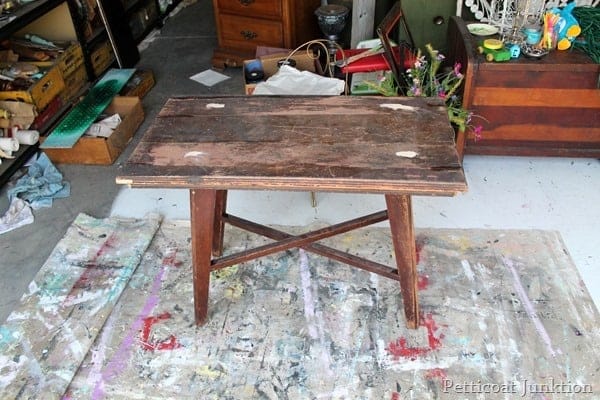 The JTS did all the prep work for me and all I had to do was sand off the excess wood filler.
For those of you who may be new here or just wonder about my sanity….JTS stands for Junktion Technical Specialist….and that's my oh so handy husband.
I couldn't really see calling him "Mr. Petticoat Junktion" or "The Petticoat Junktion Guy", so JTS it is!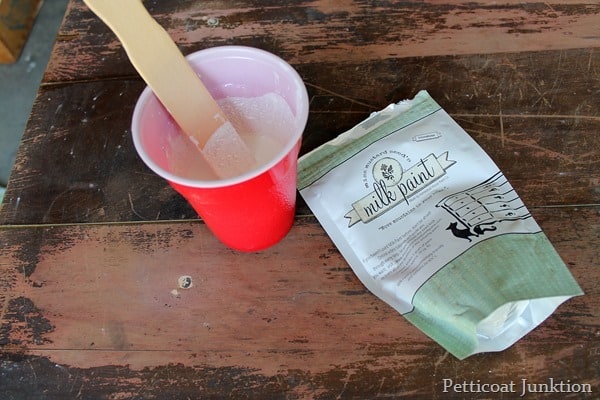 I've been having milk paint withdrawal so I grabbed a bag of Miss Mustard Seed's Milk Paint in Ironstone for this project.
I mixed it with a little water and was ready to go.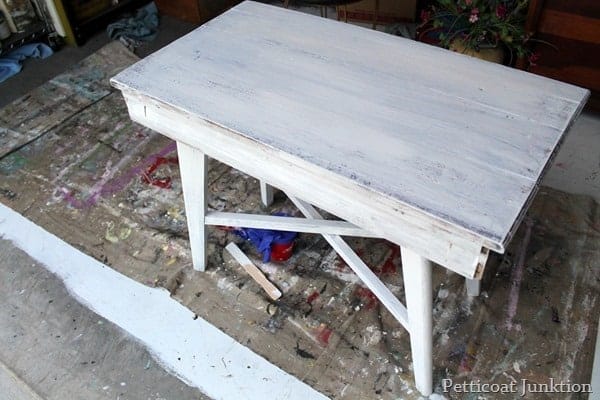 I applied two coats of paint back to back with no drying time in between.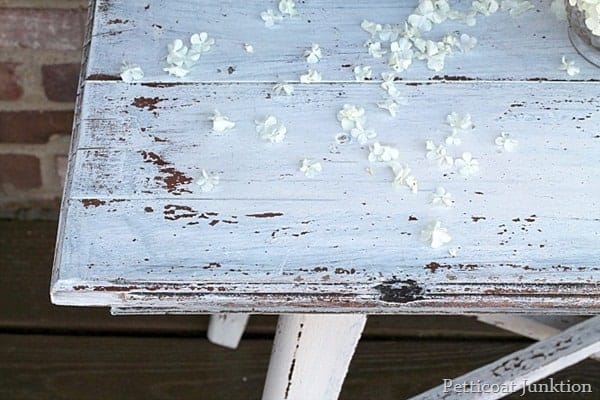 chippy white paint
What's not to love?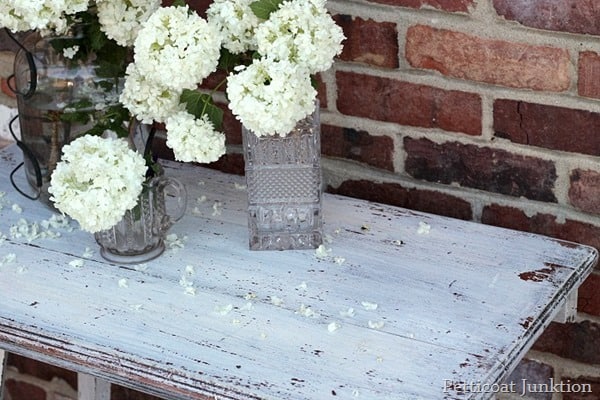 My snowball bush is lovely this year.
I couldn't resist cutting a few blooms to use for the photo shoot.
The crystal decanter and creamer came out of my china cabinet and the gallon jar (with weird holder thingie) came from my workshop.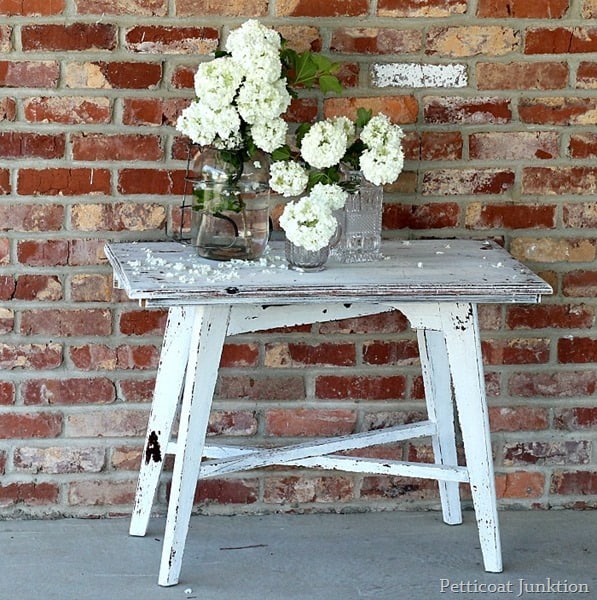 I wiped the table down several times with a dry rag to remove the loose paint then used a paint scrapper to remove a little more paint.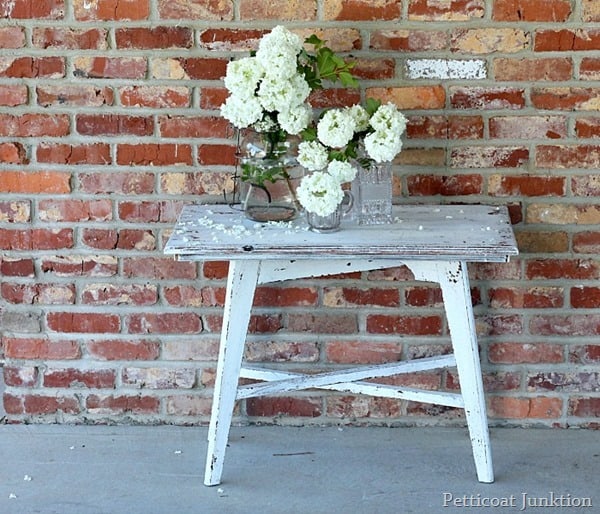 I finished with a coat of Miss Mustard Seed's Wax.
So, what do you think.
I always ask that and I really want to know….even if you don't like it.
Leave me a little note below.
I love hearing from you.
You only have to leave your name (first name is ok) and your email address, then your comment.
Your email address will not be shown on my blog.
Thanks for stopping by and have a great week,
Petticoat Junktion Pinterest Boards
Kathy
linking to these parties….
Thrifty Décor Chick…..Funky Junk Interiors….Tip Junkie
Tatertots&Jello …Miss Mustard Seed…Savvy Southern Style
…..Serenity Now