Making Custom Milk Paint Colors
Miss Mustard Seed's Milk Paint is fun to work with. You never know what will happen. I mean, you have a good idea but the first peek at the finial result is always exciting. The Mustard Seed paint color is one of my favorites. The yellow is soooo perfect.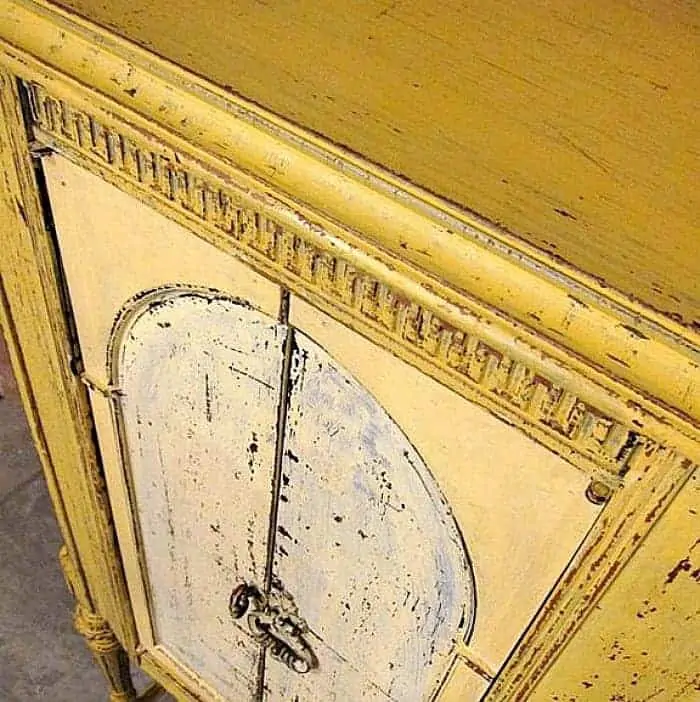 Mustard Seed Yellow Paint Color
I told you it was a pretty color. As you can see I went all out and did three colors on the radio cabinet.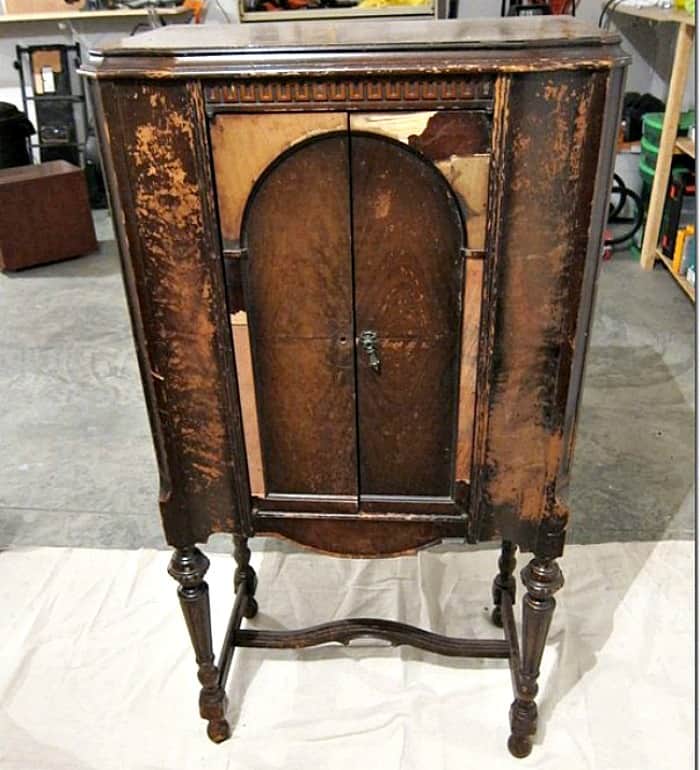 vintage cabinet before makeover
I really like the old radio cabinets. They have so much detail and look great painted and distressed. This one was in pretty rough condition. Some of the veneer was missing on the doors so I peeled off the remaining bits and pieces.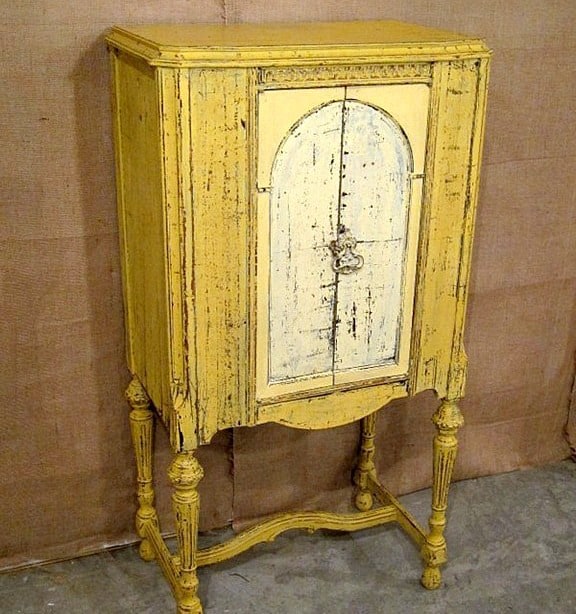 I used Miss Mustard Seed's
Milk Paint
in Ironstone and mixed some of the Mustard Seed Yellow with it to get two soft yellow colors for the doors. I wanted some contrast there and the slightly creamy color for the doors and the mellow yellow color framing the doors worked out well.
The body of the cabinet was painted with the full strength Mustard Seed Yellow. I used a neutral wax to protect the paint finish and also give it a little sheen.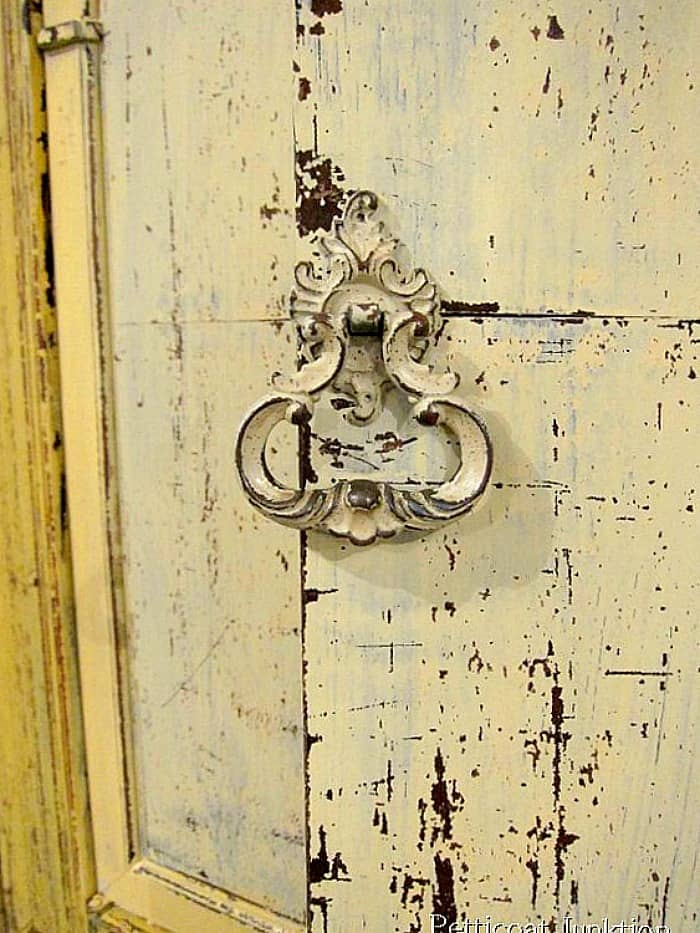 This is the project I posted about yesterday with the hardware issues. The original hardware I selected for this piece just didn't work out. The radio cabinet has two pulls, one on each door but they are so close to each other that you either have to fill in one hole and not have a pull on it or use two very small pulls or be a little creative. How is that for a run-on sentence!
I chose to be a little creative and finally came up with the French Provincial pulls from my hardware stash. I couldn't believe how the creamy color of the door and the pulls matched so closely. I used a little key pull on one door and a drop pull on the other. I'm really happy with my choice.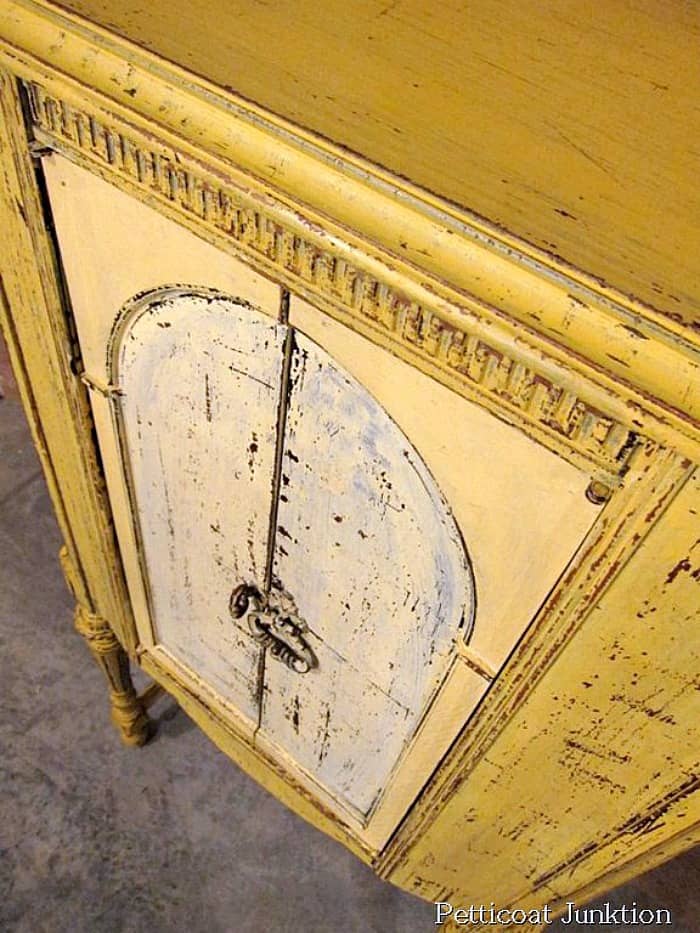 The paint chipped beautifully. I really like using the putty knife to help flake the paint off. Such a different look from distressing with the sander. A little more work but worth it.
The paint on the frame on the outside edge of the door didn't chip but I knew it wouldn't. That's where I peeled off the veneer, so it was basically raw wood with no varnish.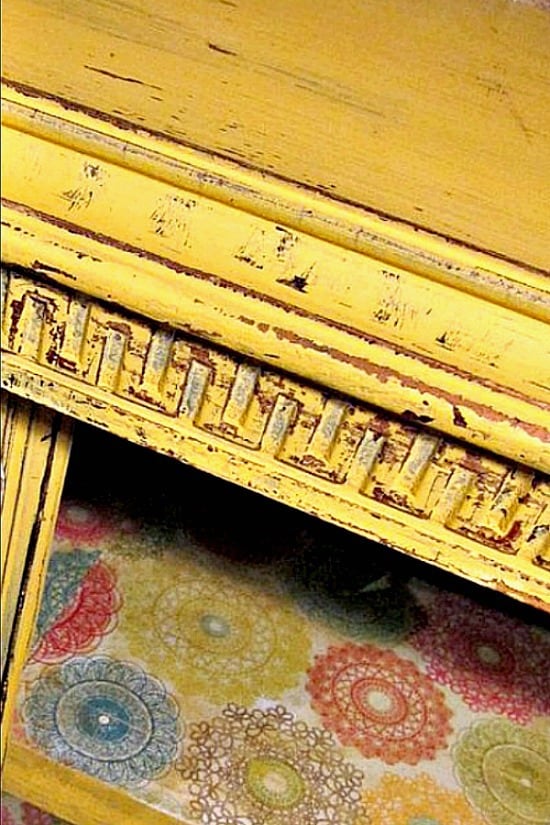 The Junktion Technical Specialist had to do a little work to this piece before I painted it. Some of the radio housing was still in the cabinet and  it had to be removed and it was backless so we also cut a back for it. Since the wood was a little rough I put scrapbook paper on the inside back and shelves. A little something extra that adds so much!
Since taking up blogging I have a much greater appreciation for photographers. I have a little point and shoot camera and just take pictures in my workshop. I wish someone had a picture of me and the Junktion Technical Specialist each holding a lamp and me with a camera trying to light the inside of the cabinet so there wouldn't be any shadows. It was too funny…and didn't work very well either!
View My Most Popular Milk Paint Project..... 1. My Tricycle Red Cabinet…most viewed and most pinned of my projects on Pinterest. 
Author: Kathy Owen (Petticoat Junktion)
Kathy is the founder of PetticoatJunktion.com, a home décor blog focused on repurposing and upcycling furniture, old hardware, rusty stuff, and thrifty finds into unique home décor. Kathy's projects have been featured on the Home Depot Blog, Plaid Crafts, Behr Designer Series, and in numerous magazines. Read more about Kathy here.