Bold Yellow Chair
It's Monday. Rise and shine! This Fall weather makes me hyper. The little bit of chill in the air feels good. And those leaves rustling in the wind always make me smile. This chair makes me smile too. What about you guys?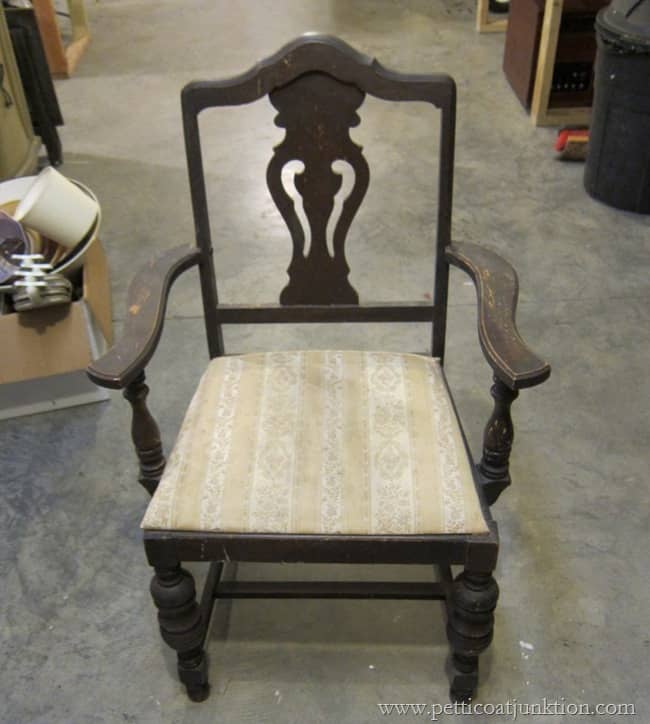 Another find from My Favorite Junk Shop. I like chairs with padded seats…much more interesting to make over. Not only do I get to choose a paint color but also fabric for the seat.

This is yet another project where the plan went in the wind. I've had those vintage curtains you see in the first photo for a long time…love the print and the color. So the plan was to use this fabric for the seat. I painted the chair brown to co-ordinate with the fabric but the brown wasn't bold enough. Then I painted the chair a dull red/orange color you see in the next photo…boring!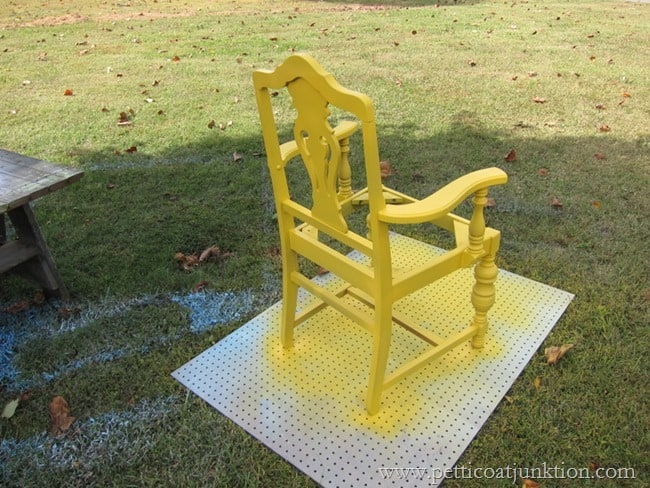 On to plan C (could be D)….Bright, Bold, In-Your-Face Yellow. I love it. I spent several hours on Saturday night painting this chair using a brush. I hooked up the HomeRight Finish Max for the job on yesterday. Quick and Easy!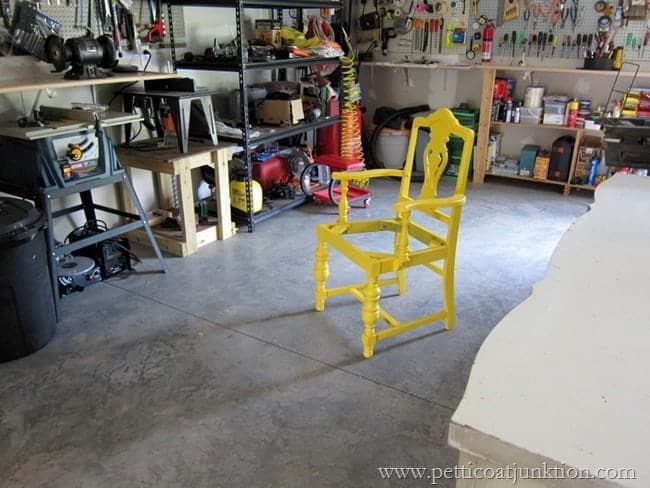 Do you guys see all that empty floor space? The workshop clean-up is almost done. I still need to straighten and de-junk the shelves. I can't believe I said de-junk.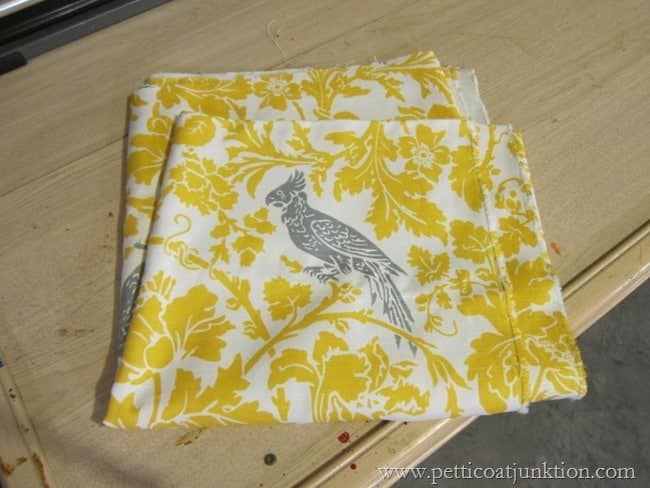 This is the fabric that inspired plan C (D?). I've also had this fabric for a long time but it's new. I found it at a local fabric store while shopping for something else….can't remember what. I loved the print, so I bought a yard of fabric for whatever. Whatever is here.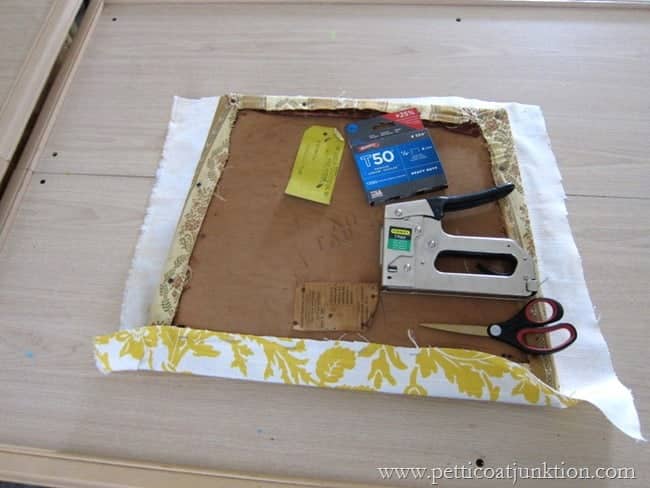 It's a simple job to cover the seat.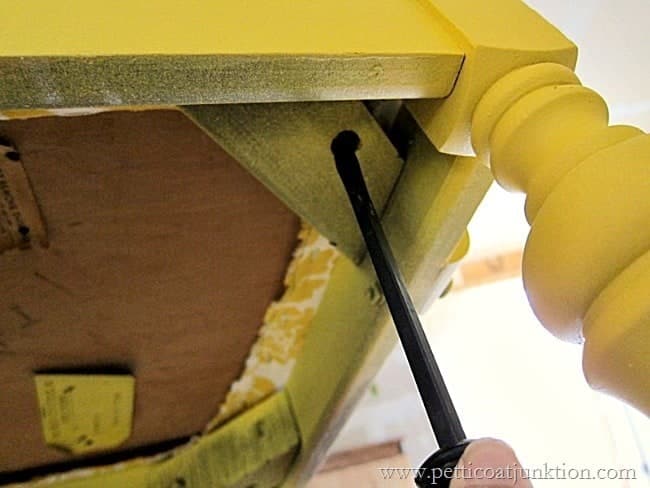 Then screw it back on.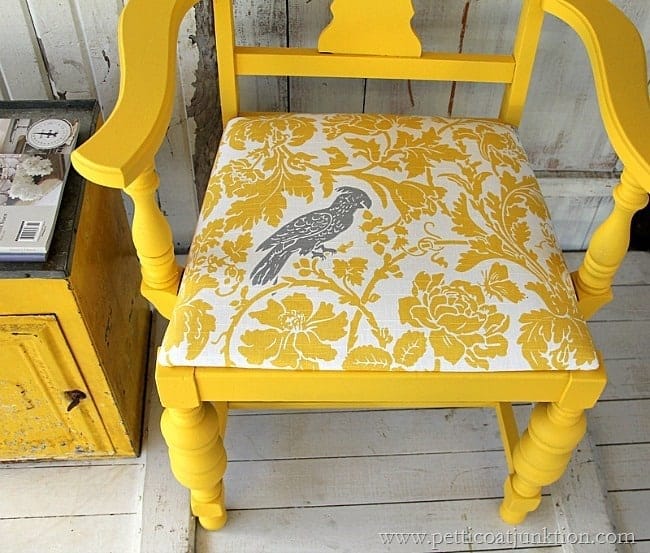 The paint was mixed at Home Depot. I went with Behr paint and primer all-in-one in a flat finish. Can you tell the difference in the finish ( I usually use satin or semi-gloss) and do you like it? I took the fabric to the store and selected a color just a tad darker than the yellow in the fabric. I forgot the name of the color but if anyone is interested I can track it down for you.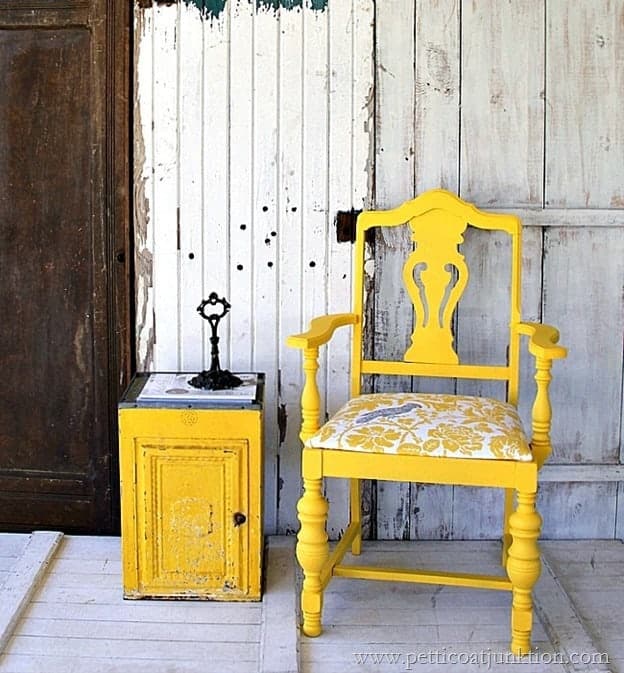 The yellow, chippy, metal box is one of my favorite things. It resides on the bookcase in the den. Special appearance here for the photo shoot.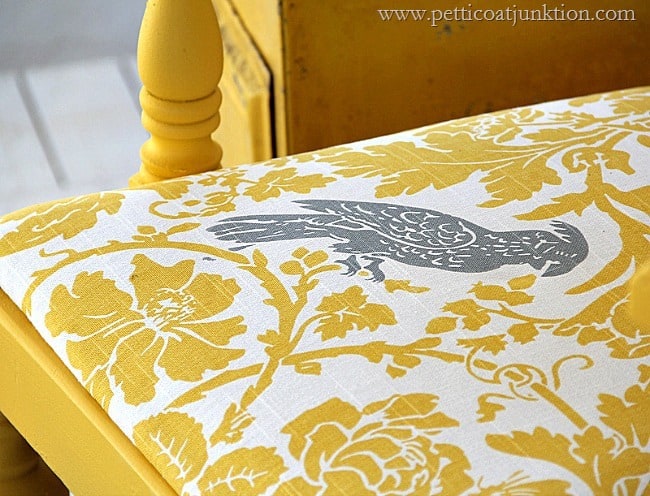 The gray Cockatiel (had to look up the spelling) looks right at home on the chair. What do you think?
Is it Fall where you are?
Have a great day,