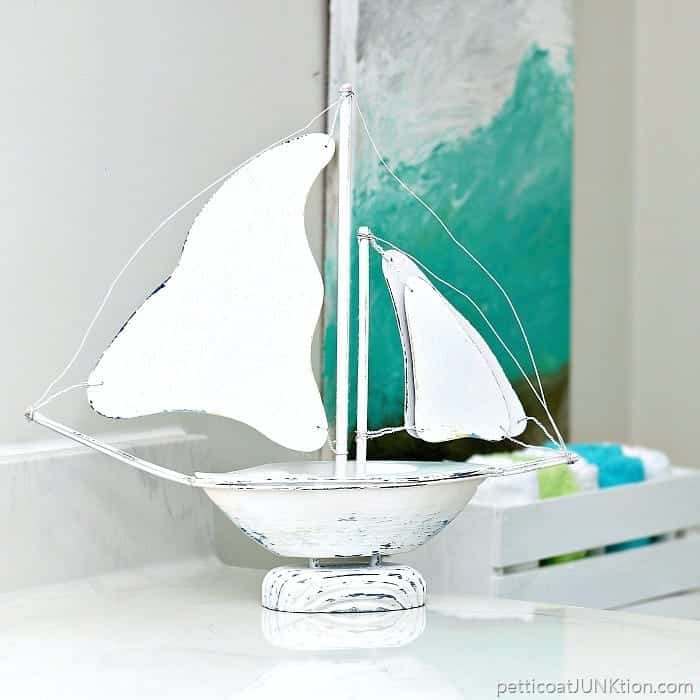 White Sailboat
Easy DIY Projects
Hey! Today I have two easy DIY projects. I completed both of the projects in the last couple of months but haven't shared them. Sometimes I work on projects, take photos, take them to my booth, then forget to post about them. Or I think they aren't worth a post. Well, today is a twofer.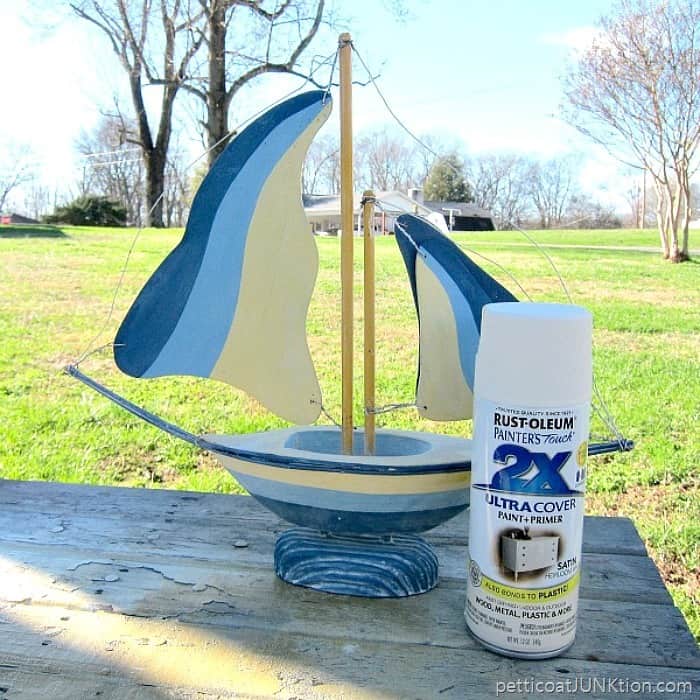 I bought this really ugly boat somewhere. I think at the thrift store. It sure needed a little love.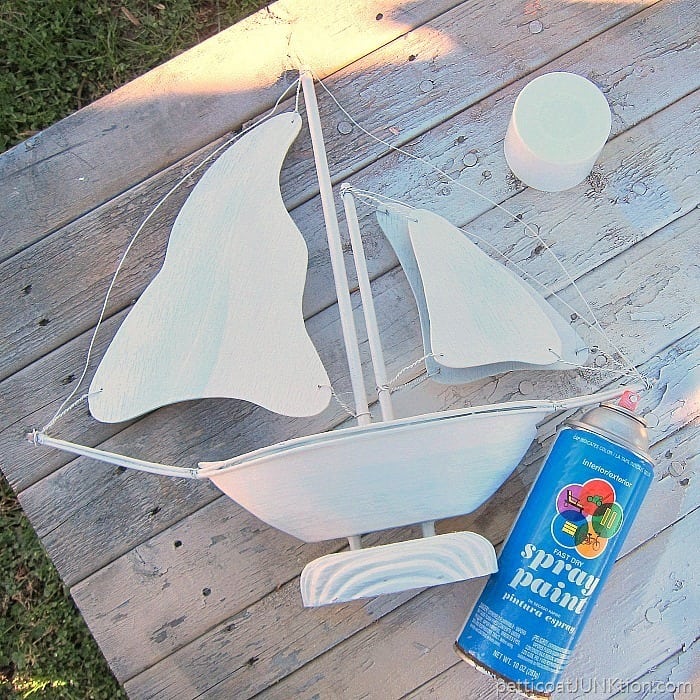 It looked much better after a coat of white spray paint.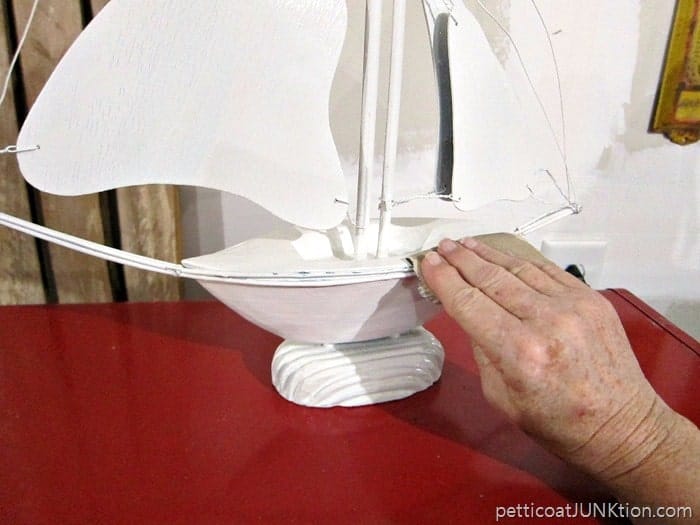 I distressed the sailboat by hand just enough for a little of the blue paint to show through in strategic areas.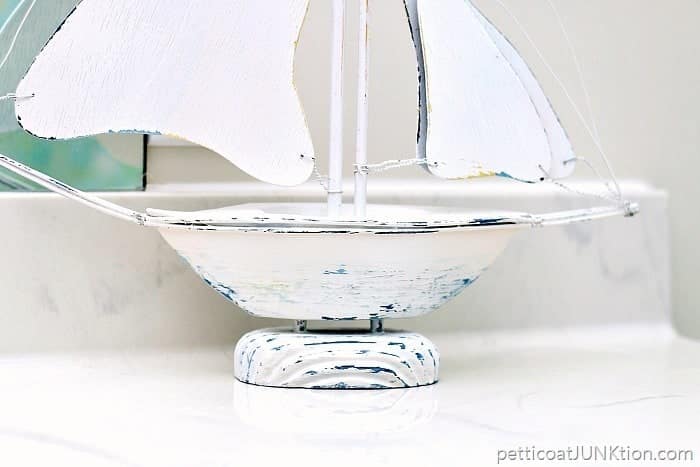 I like this look much better than the original.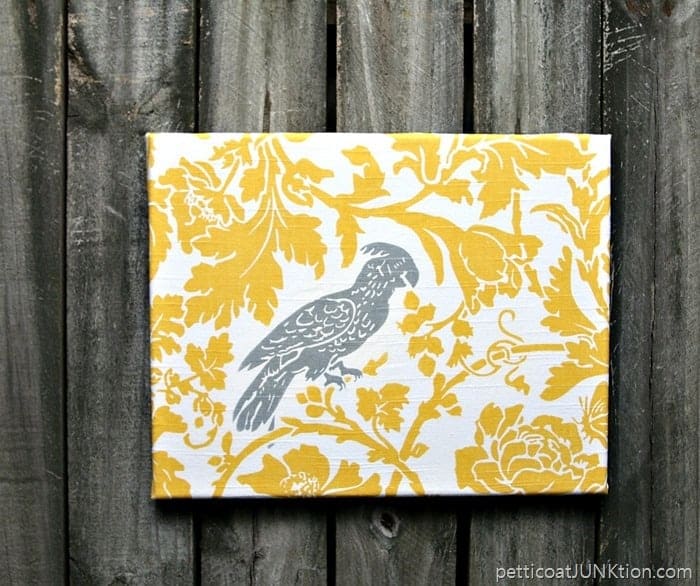 Cockatiel Fabric Covered Canvas
Next up is a fabric covered canvas.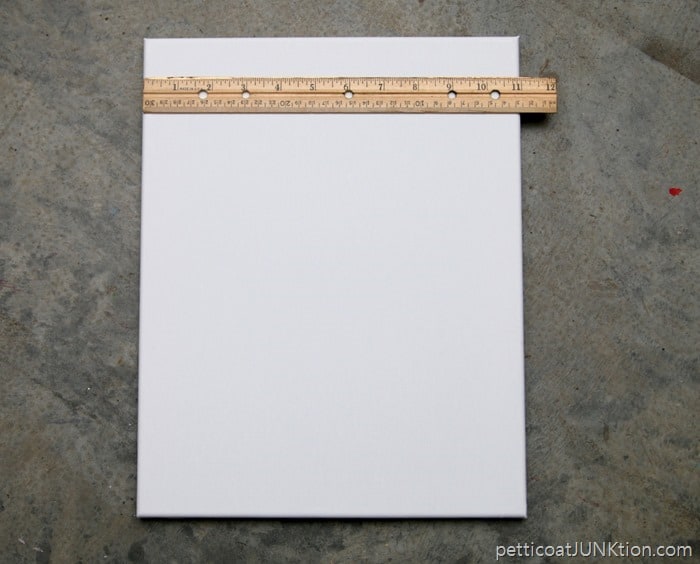 I started with a plain white canvas from Hobby Lobby.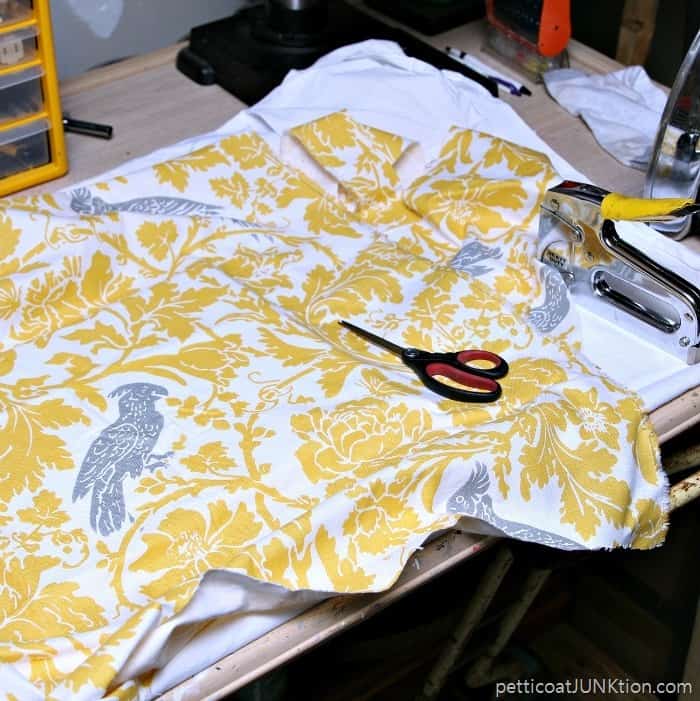 I placed the bird off-center and cut the fabric to size.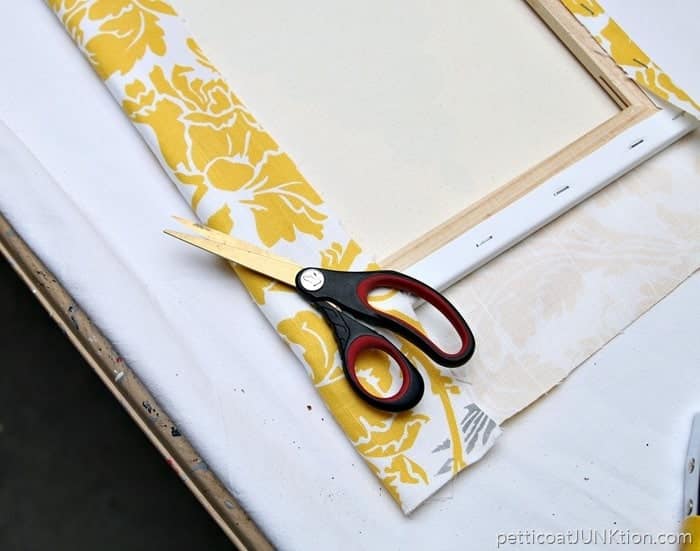 I stapled two opposing sides first.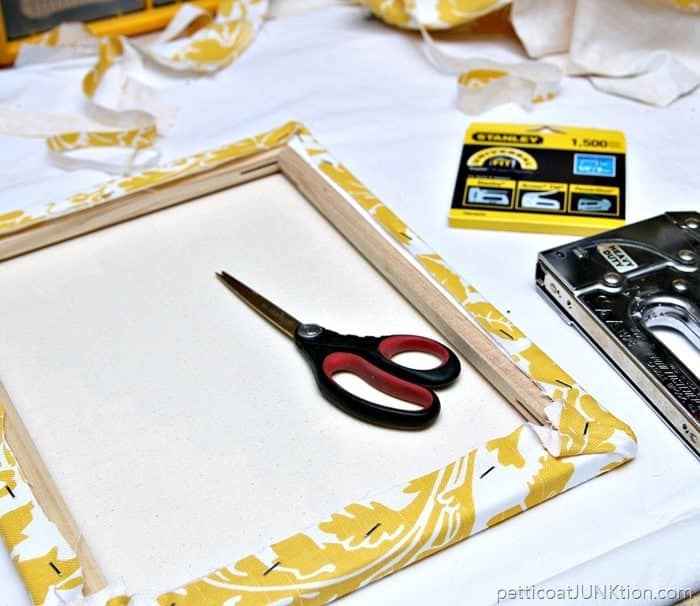 Then finished the other two sides.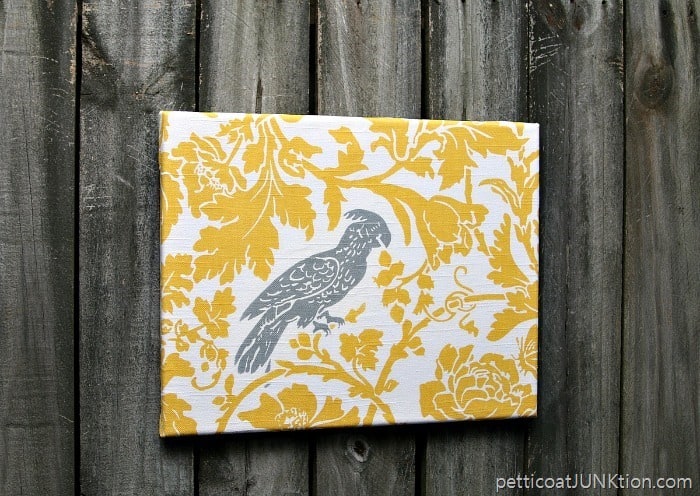 You guys may recognize this fabric from two prior projects. Click the photos below to see the chair projects.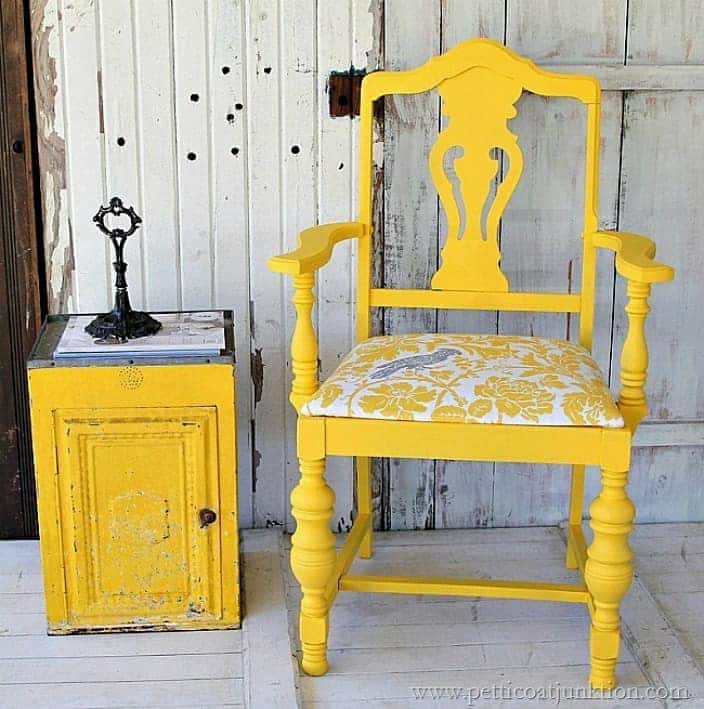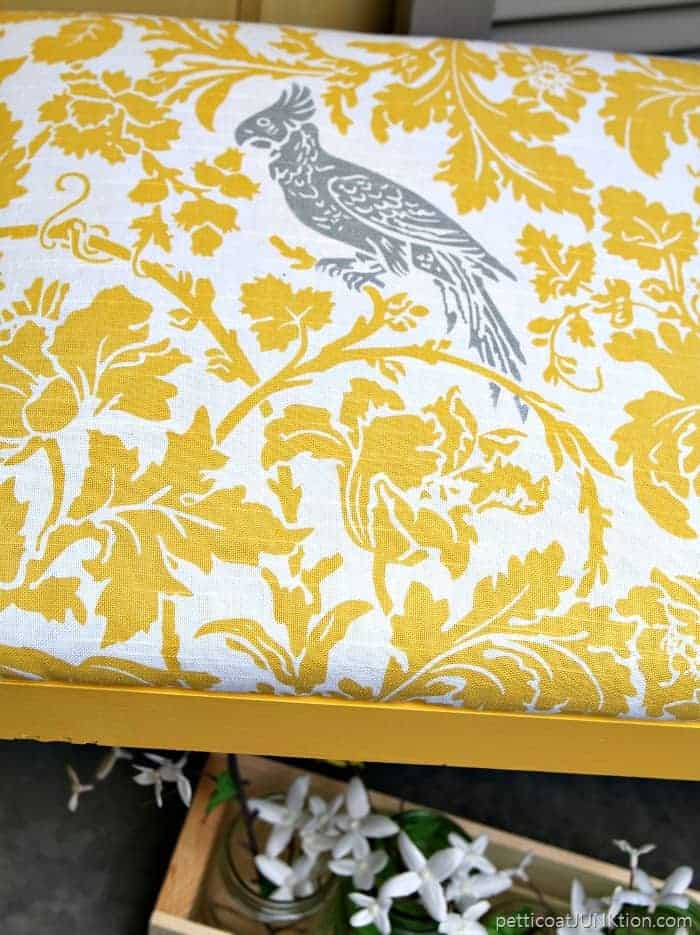 Which project was your favorite….the fresh nautical makeover….or the bold yellow wall décor?
Have a great weekend!