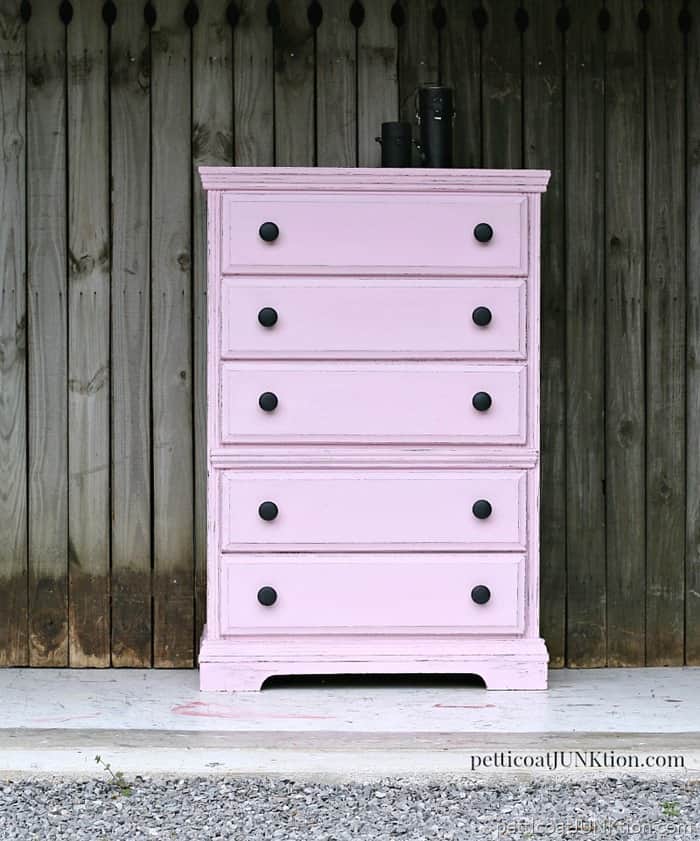 Pink Painted Furniture With An Edgy Look
I did get the furniture project completed yesterday. Yea for me! It's kind of an edgy makeover with the bold black knobs against the light pink paint. Just the look I was going for. I love it when a plan comes together.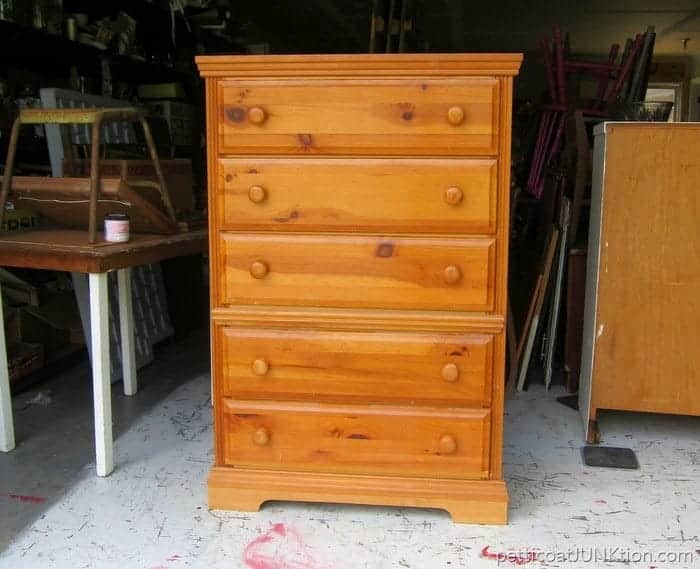 The chest of drawers is one of the free furniture pieces from our neighbor. It looks great now but the drawers were in horrible condition and the JTS (hubby, aka Junktion Technical Specialist) repaired them for me. He actually made new runners!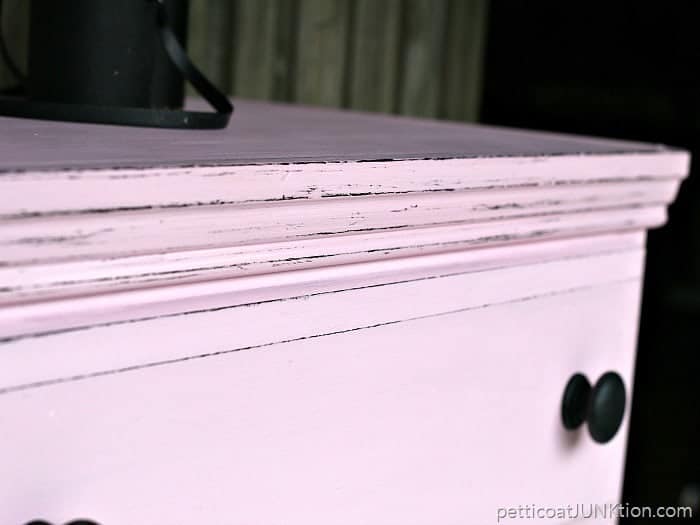 I love the look of distressed furniture when there is another color under the first layer of paint.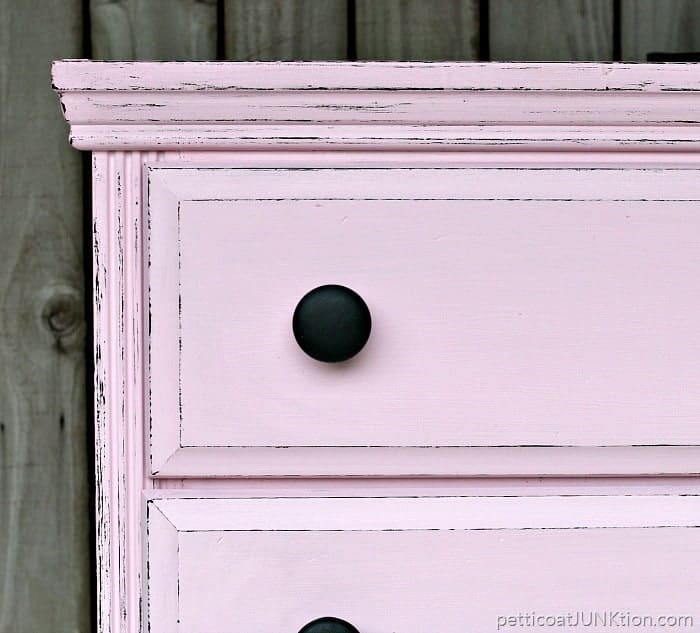 This piece was nicely detailed. The best kind for the distressed paint look.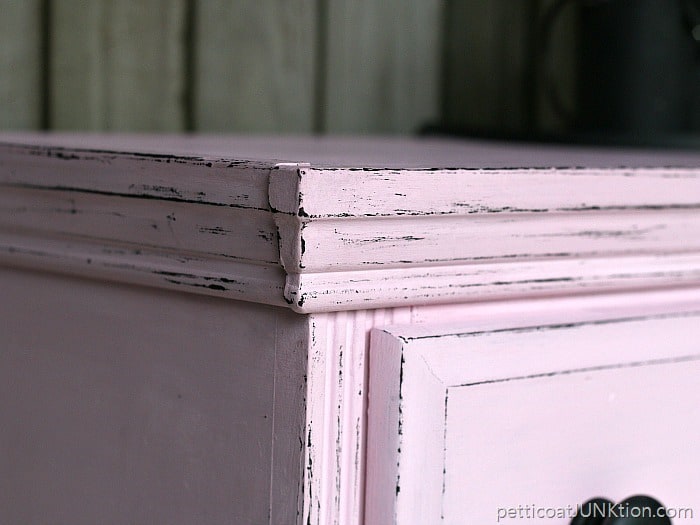 The project was really simple.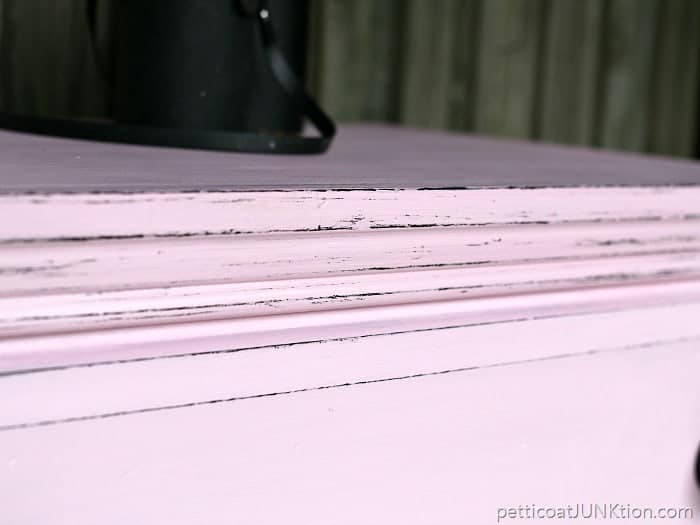 I worked on it for a couple of days but total work time was probably no more than four hours, five tops.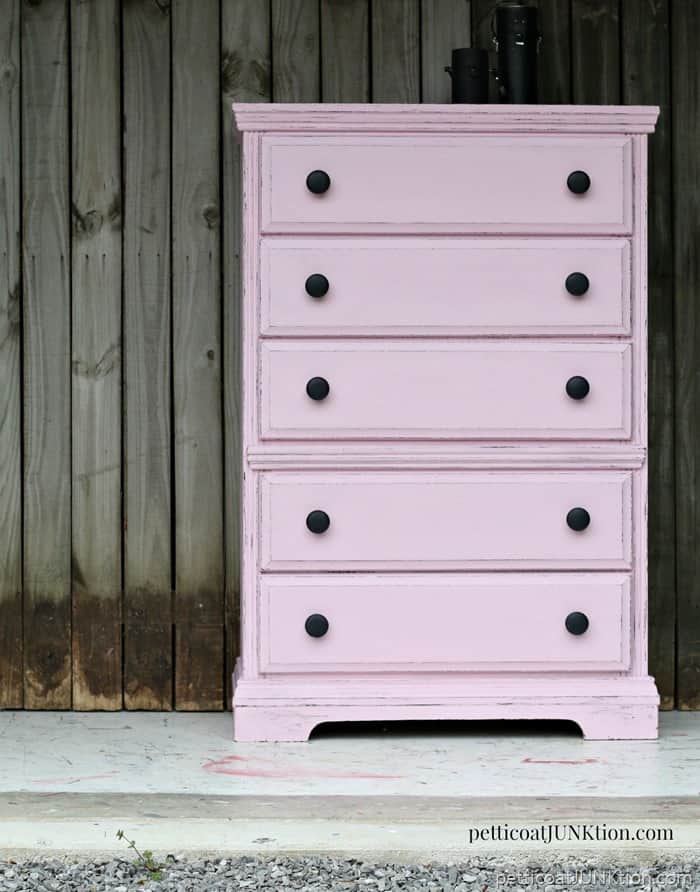 People who don't paint furniture usually assume it is a lengthy and time consuming task. Not true at all. I will have a lot more photos and share the paint used and all the makeover details next week.
Do you like the makeover? What about the contrast between the pink and the black? Talk to me….in the comment section below (insert smiley face).
Have a great weekend. {I promise to share all the details on the pink painted furniture makeover next week. Boy are you guys in for a surprise!)