I visited my favorite junk shop on Saturday and picked up a few things.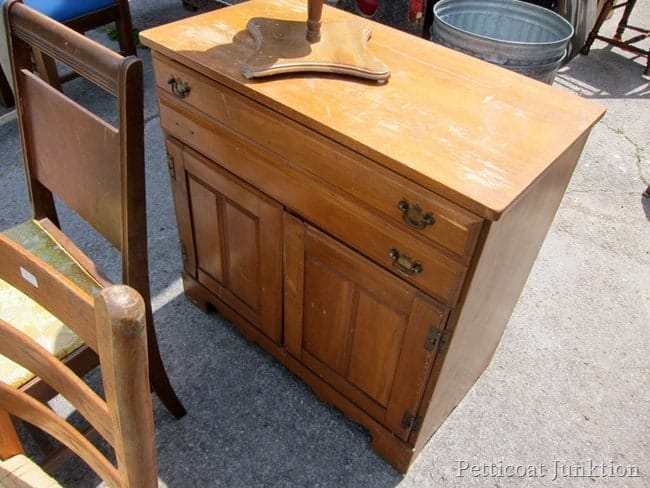 This cabinet needs a little work.
I think it will be perfect in white with a shabby chic look since it's a little beat up.
The price was okay at $35…not fabulous….but ok.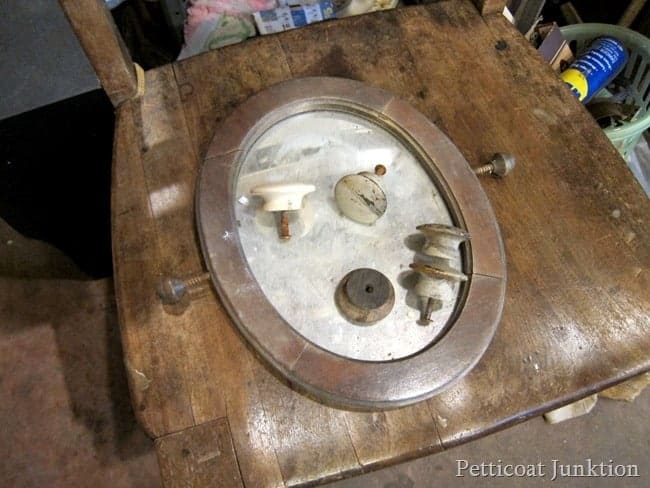 I also got the old mirror and wood knobs.
Petticoat Junktion is a participant in the Amazon Services LLC Associates Program. As an Amazon Associate I earn from qualifying purchases.
I see a fun project in my future.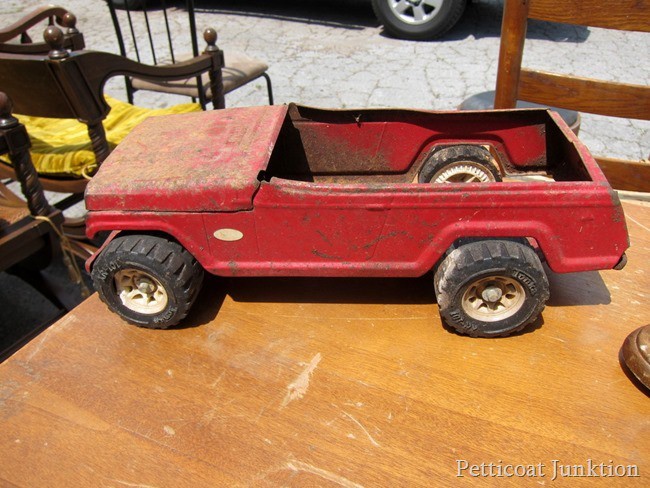 The red Tonka truck has definitely seen better days.
What do you guys think about using it for a flower planter.
I can clean it up a little to bring that beautiful red color back to life.
It will still be rusty but I can see it!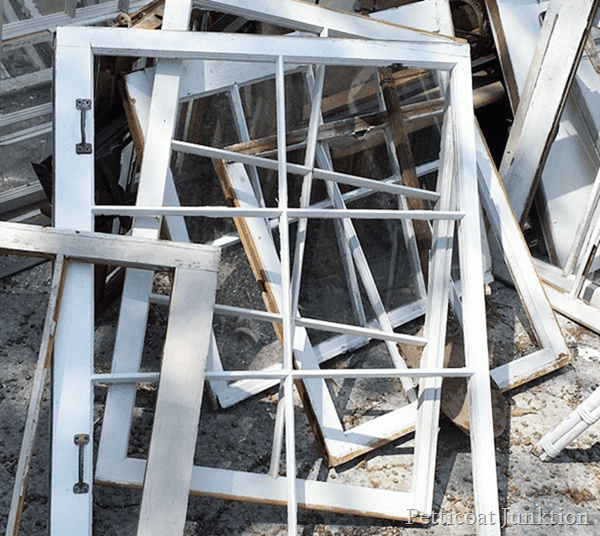 Not sure about the windows.
There are so many possibilities.
I may just sell them as they are Beth's Barn Sale this weekend.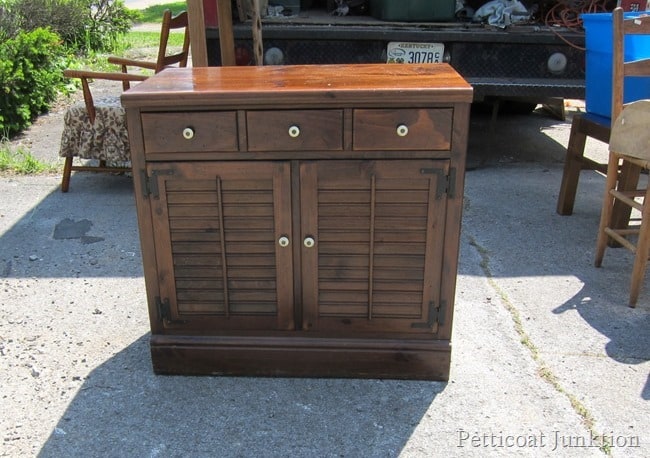 This piece was only $25.
Who could pass that up.
I'm thinking of using this color combo on it…..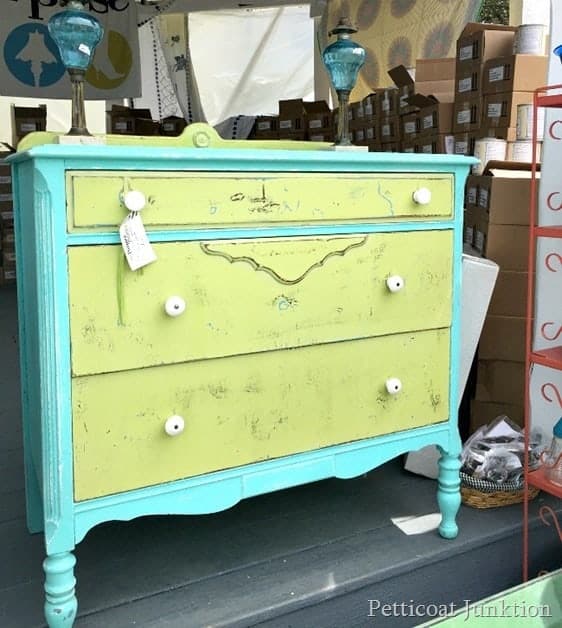 I spotted this makeover in Cari Cucksey's booth at the Country Living Fair.
Love the color combination.
I some how missed getting a photo of it.
But no worries…my sweet friend Beth was kind enough to share her photo with me!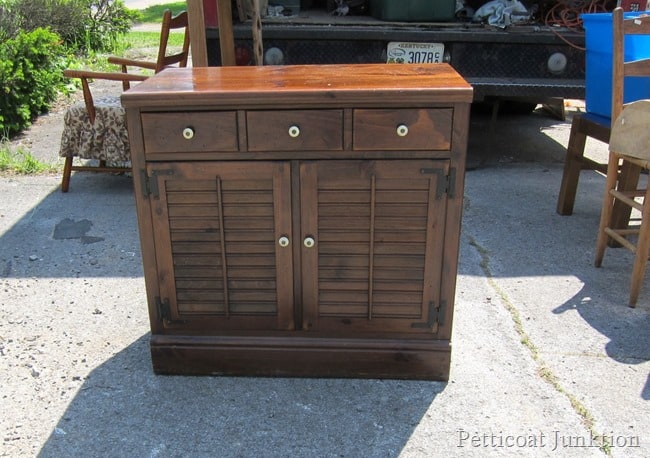 I''m thinking of painting the drawer and cabinet doors light celery green and the body in turquoise.
What do you guys think?
Or maybe just the doors in the celery green?
Let me know what you think.
See you tomorrow,
Kathy