I found the no doors vintage wardrobe at my favorite junk shop and I think it's a keeper. Who needs door anyway.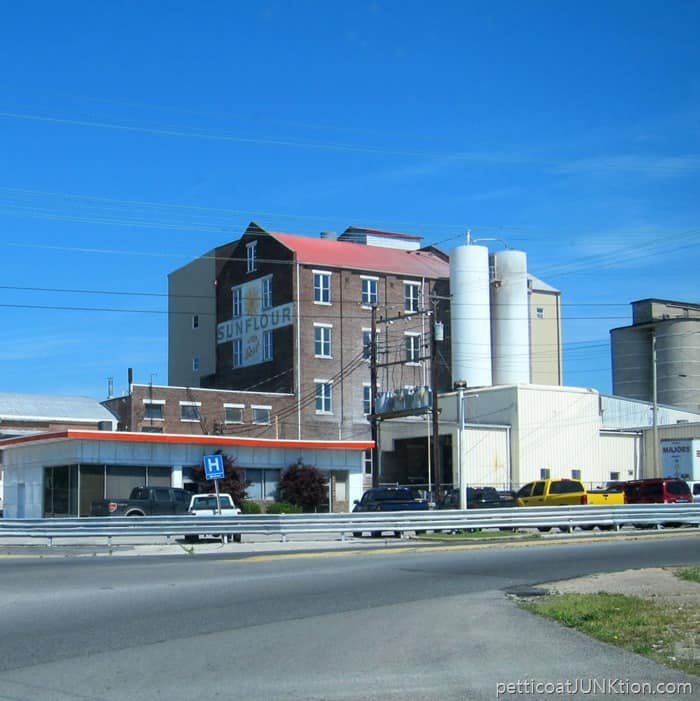 The Sunflower factory is just down the street from the junk shop and I always smile when I see the painting on the side of the brick building.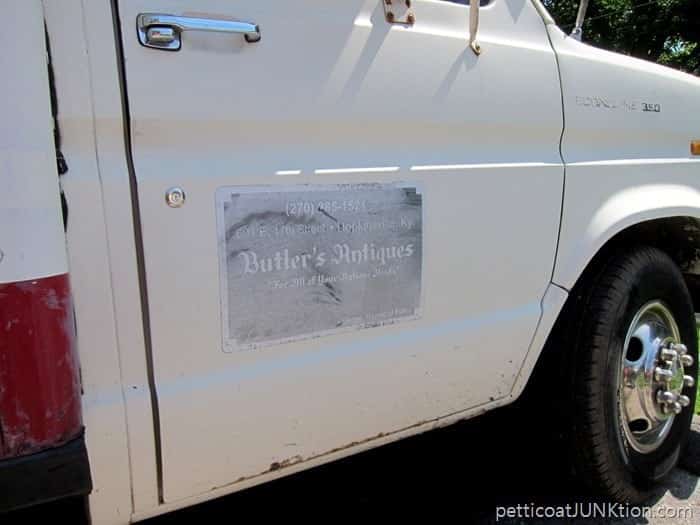 And here I am at Butler's Antiques commonly referred to as My Favorite Junk Shop.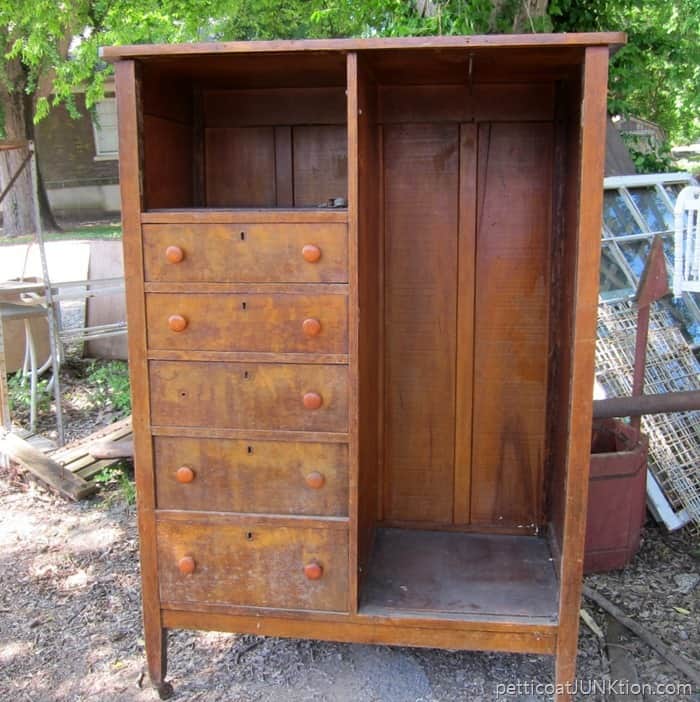 The is the no doors vintage wardrobe I bought for $35. I want to keep it. And guess what? I'm not going to paint it. I plan to clean it up and use something like Howard's Feed n' Wax to revive the original finish. It want be perfect but I bet it will be pretty.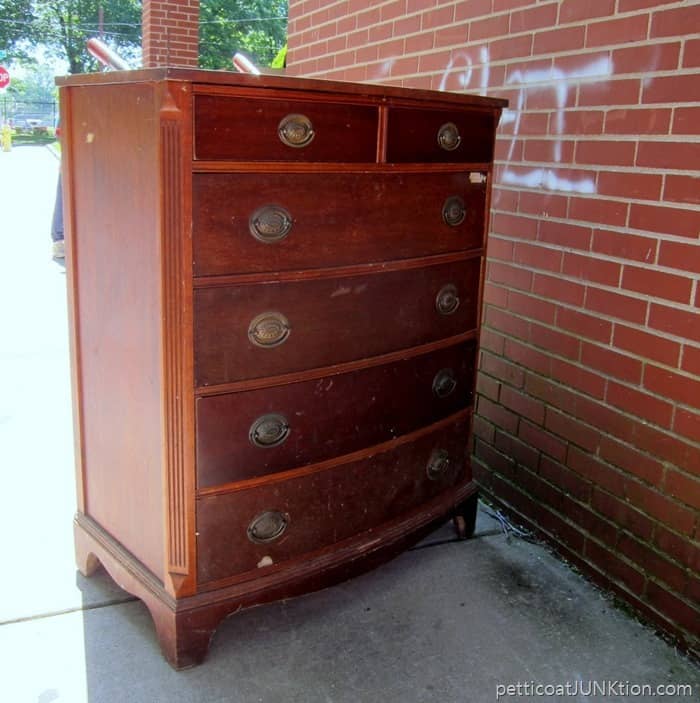 I also bought the chest of drawers. It was a little more pricey at $50 but it's in good condition ( I think). I love the style and it reminds me of the black and gold piece I kept for myself. I don't have any specific plans for it yet so feel free to throw out some ideas in the comment section.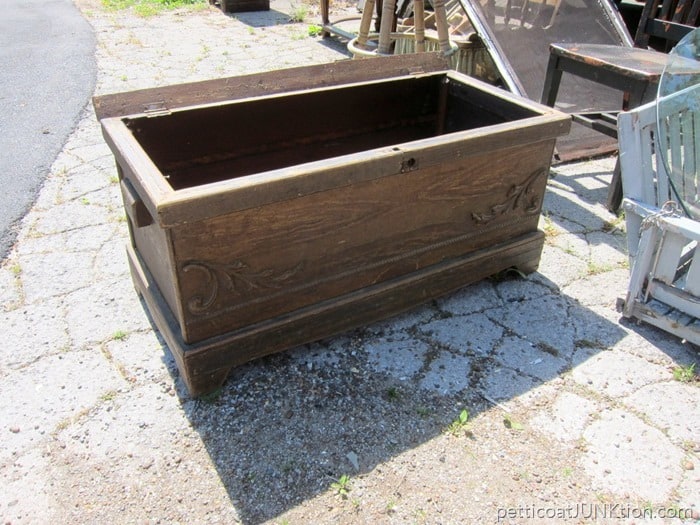 I wanted the topless chest but it was already sold.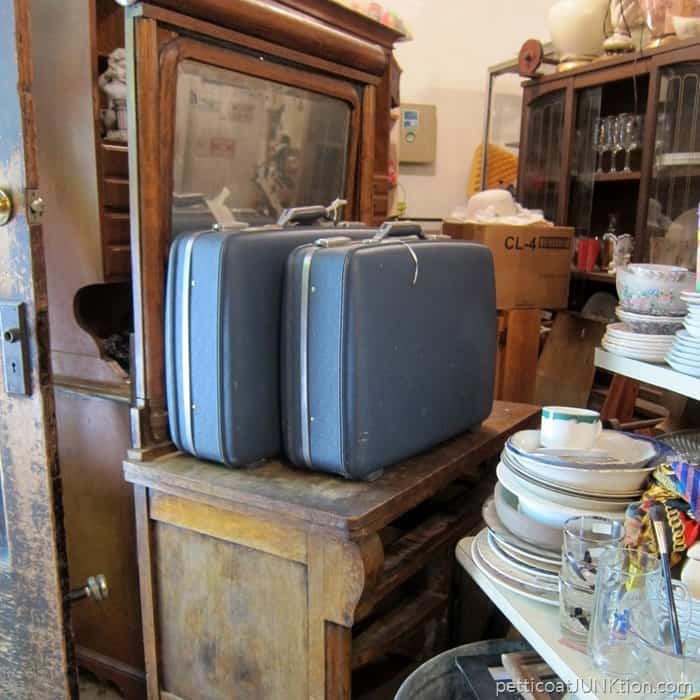 I passed on the washstand with mirror. I'm already beating myself up over that. The drawers were being cleaned and I bet with the drawers its a stunner. I never asked the price.

The next few photos are pictures of the back rooms of the shop that are slowly being cleaned up so we can shop!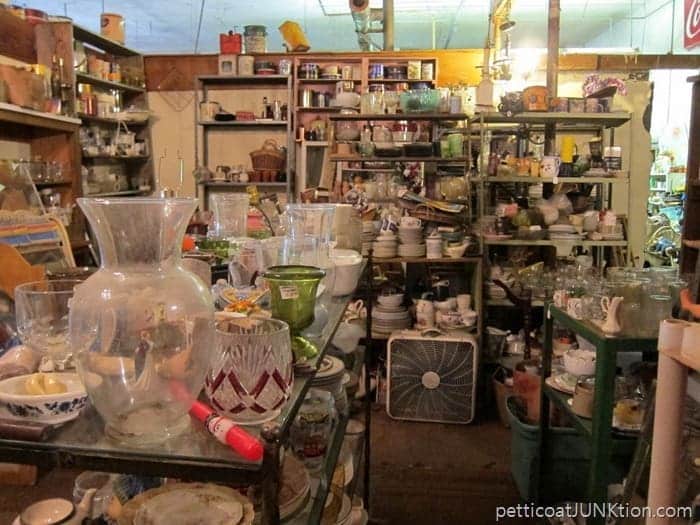 The old building has several rooms.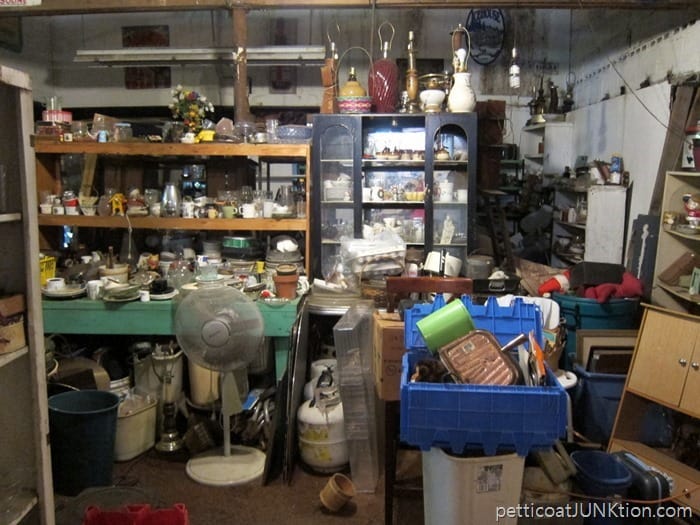 And tons of junk.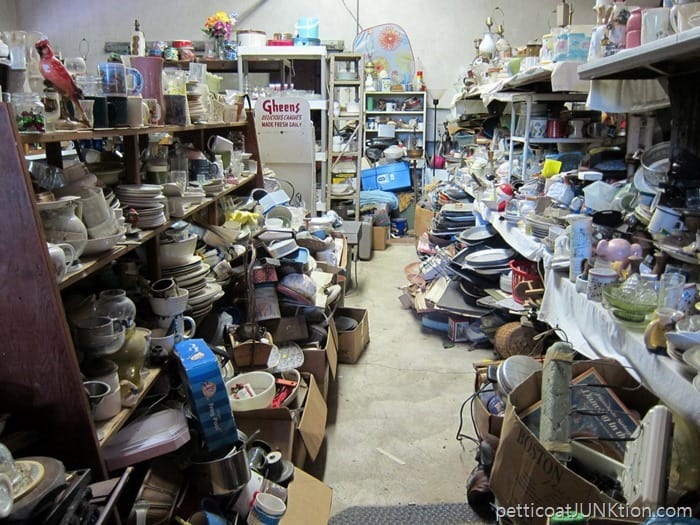 What a treasure trove.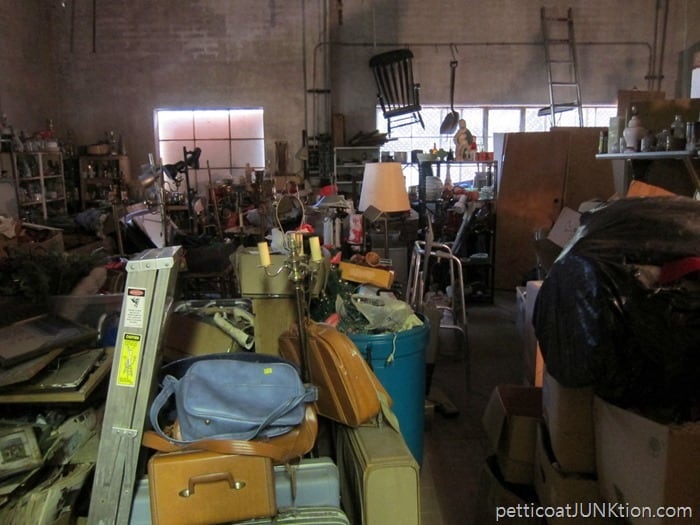 This is the back, back, room and I haven't ventured into it very much. It's really darker than it appears in this photo.
Here is a video from my favorite junk shop….
Favorite Junk Shop
That's it for me until next week. What do you think of my finds?
Have a great weekend!