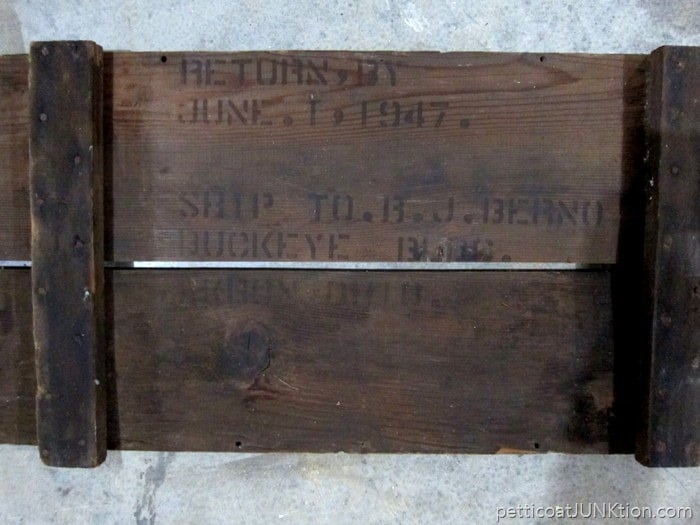 Stenciled Name
There has been several times when I ran across junk finds with names painted or stenciled on them. I found the top to an ammo box (maybe) at My Favorite Junk Shop last week. It had a stenciled name and other things on the underside. It says "Return by June 1, 1947. Ship to B. J. Berno Buckeye Bldg. Akron, Ohio". I researched the name but couldn't find anything at all. I searched for Buckeye Bldg. and found this information …  Buckeye Surplus Inc., in Akron, Ohio. Established in 1947, our military surplus store sells U.S. government-issued clothing, footwear, and outdoor equipment.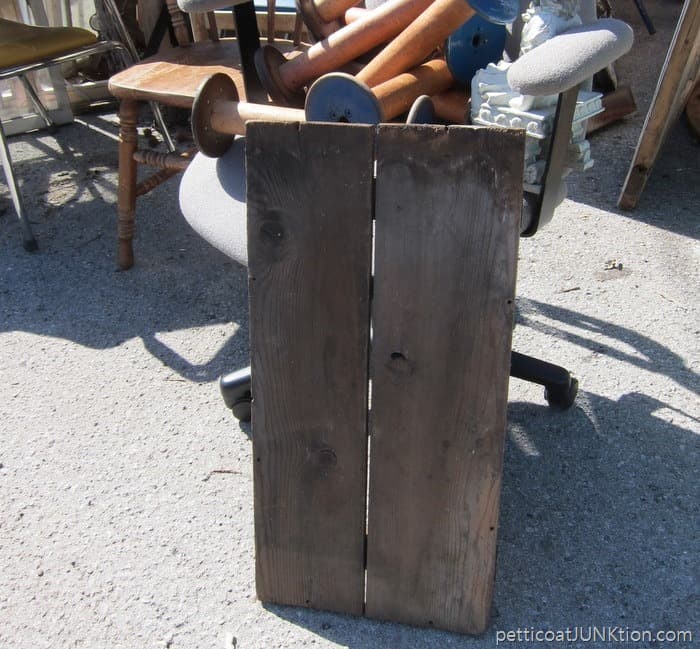 This is the front side of the box top. I bought the piece thinking I would make a sign out of it. That's still the plan. I'm going to leave the back alone because the wording on the back is part of history…..and it's cool. I found an old army footlocker at the shop a couple of years ago and you can see it here…Chippy Turquoise Crate & Trunk Table on Wheels. It was stenciled with a name and I did find some information on that piece.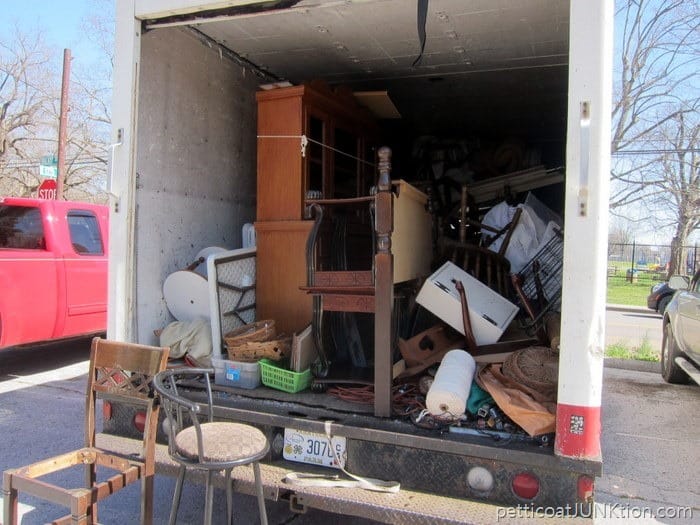 I didn't buy much at all on my last junkin' trip.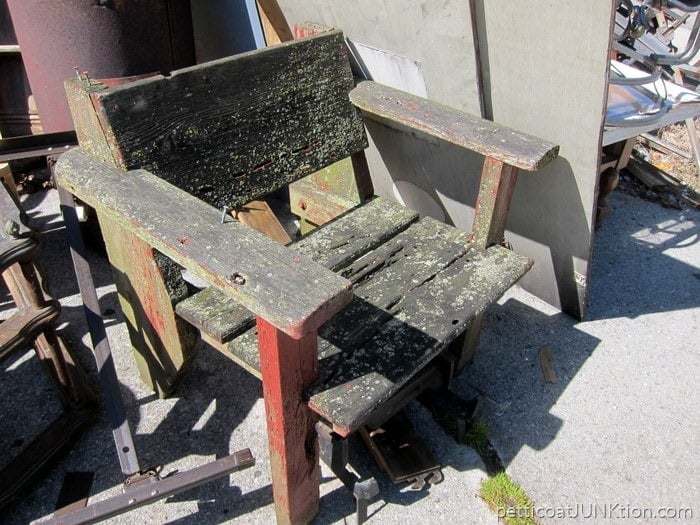 There were a lot of odds and ends at the shop but not much furniture at all.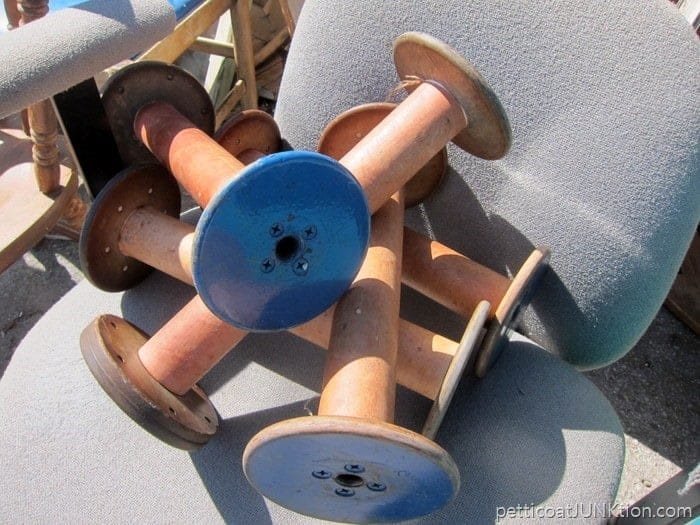 I bought a bunch of these spools. I love the blue and am trying to find a use for them.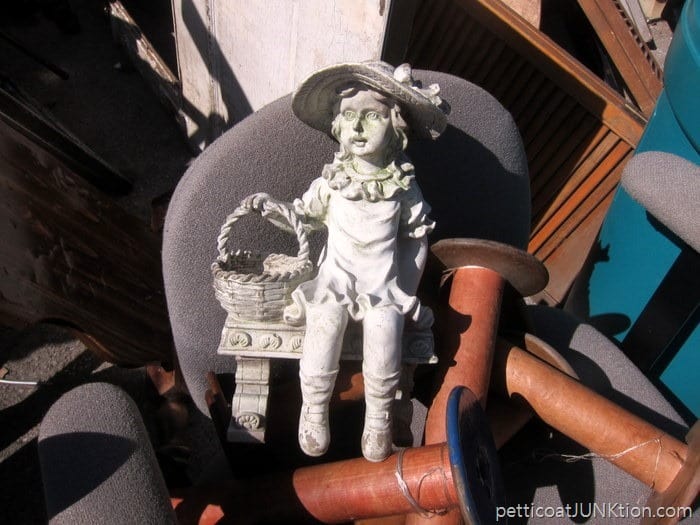 This little girl with the basket is just the sweetest thing. Brought her home too.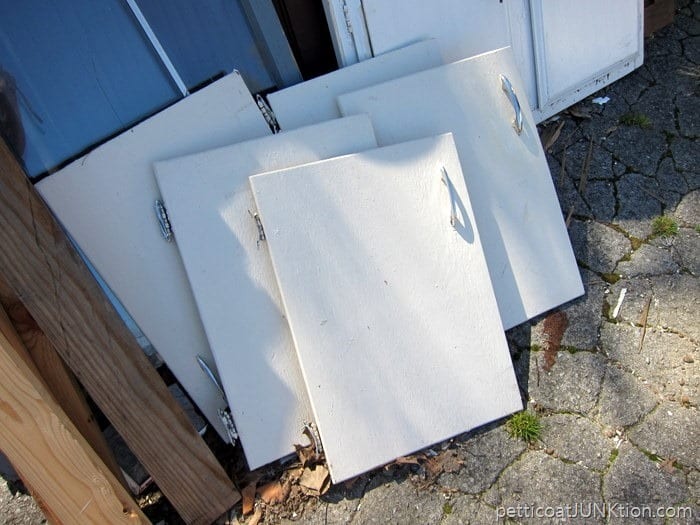 I didn't need any cabinet doors.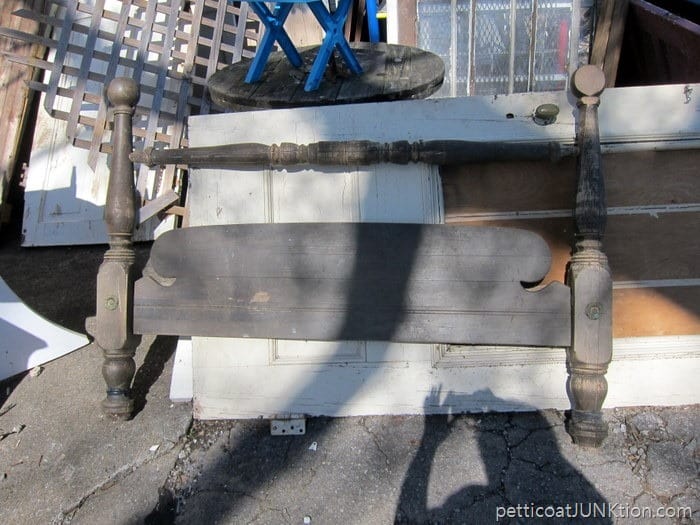 I liked the headboard but passed on it.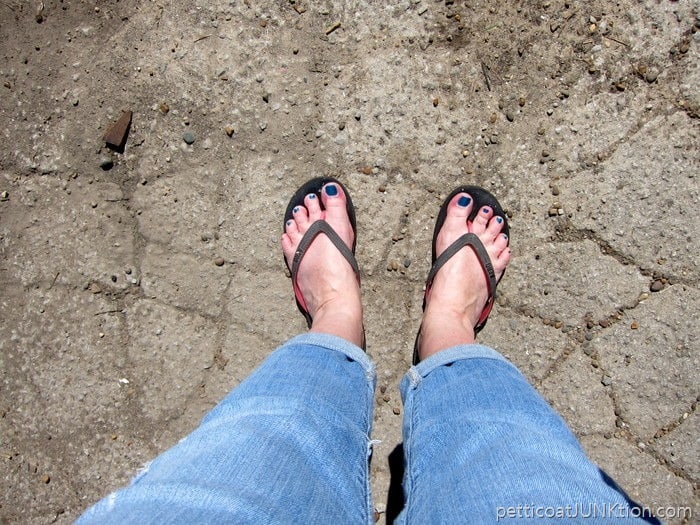 Last week was just the nicest. The temp was in the high 80's on shopping day. Any chance I get to pull out my capris and flip-flops I go for it. Just one of the many things I miss about living in Florida!
Thursday is Themed Furniture Makeover day and I'm not sure what tomorrow is. Surprise!
See you later. Thanks for being here.