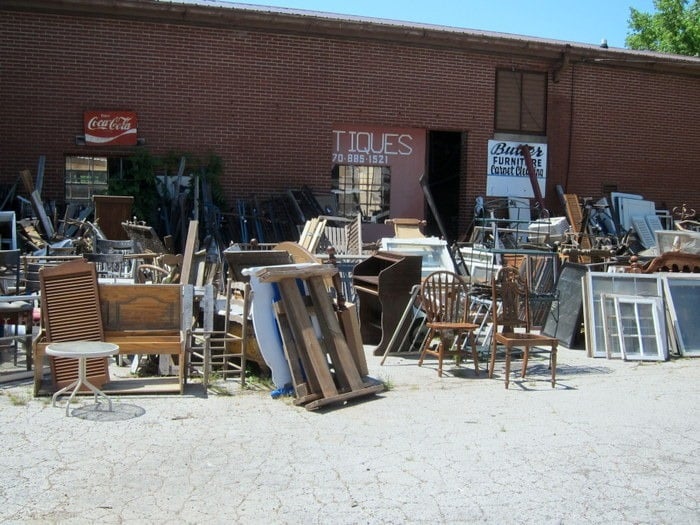 The last time I was at my favorite junk shop was a couple of weeks ago. I'm having junkin' withdrawals. I was looking at my finds today in the workshop and realized I haven't shared the trip with you.
Vintage Turquoise Metal Bin
This is my favorite find of the month…so far. I found it in the back room of the junk shop. The one that was recently cleaned up and opened to customers. The colors were screaming my name.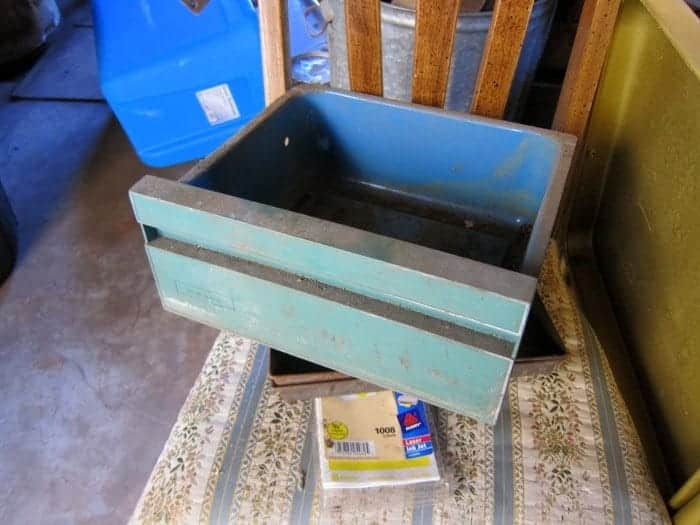 It is a meats tray from an old refrigerator. I put the bin on top of my finds for the day and Mr. Butler hauled the stuff to the truck for me. I didn't realize the bin wasn't in the truck until a few miles down the road and Mr. Butler didn't realize it was in my pile of stuff. I turned the truck around and went back to get it. That's how much I like it.
I haven't gotten around to cleaning it up yet. I can see it as storage maybe. Any ideas for me?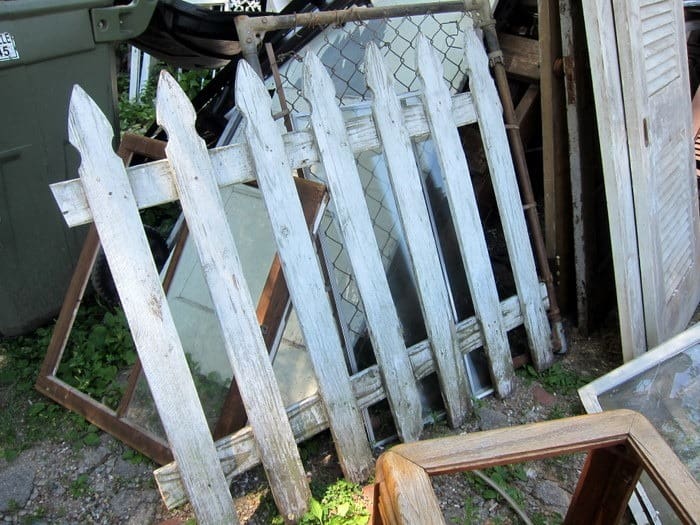 I got the picket fence panel too.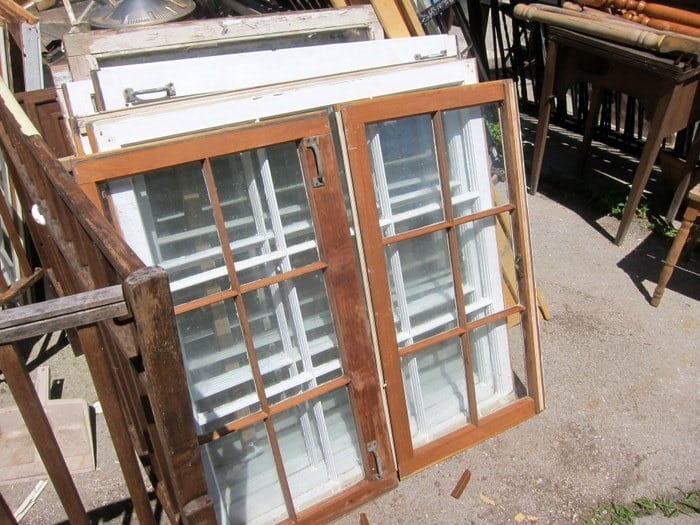 And a few of the windows.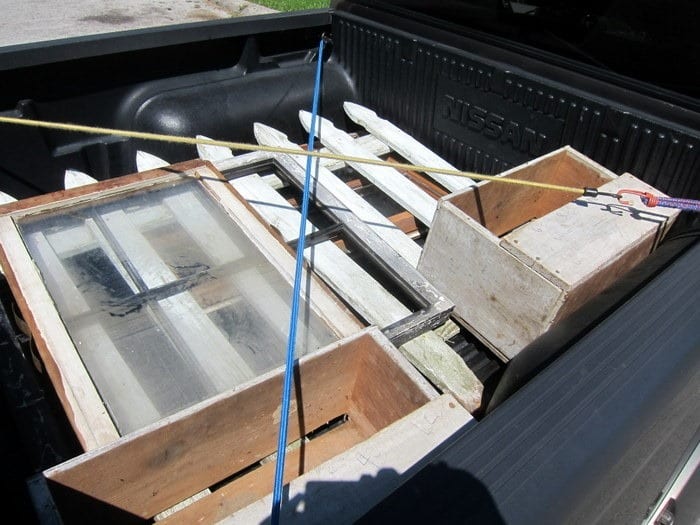 Petticoat Junktion is a participant in the Amazon Services LLC Associates Program. As an Amazon Associate I earn from qualifying purchases.
The two wood boxes came out of a chicken house. I really have to clean those up. What do you think of the vintage turquoise metal bin? Which of my finds are your favs and what would you do with them…or it?
Tomorrow is themed furniture day and the theme is "coastal". Can't wait to see what everyone has. I still have to finish my project. Yikes. See you tomorrow.
A lot of you ask about My Favorite Junk Shop so here is the info…..Butler's Antiques, 17th and Walnut Street, Hopkinsville KY 42240  phone (270)885-1521. Butlers is about 40 minutes from my home in the Clarksville area. From downtown Nashville the drive is about 1½ hours Store hours are Monday- Saturday, 9-5 or 6 depending on daylight hours and how busy the shop is. The shop is closed every 4th weekend from Thursday-Sunday but you  you can find them at the Nashville Flea Market that weekend!