Nashville Flea Market Shopping Trip With Video
Hey guys! I never posted about my July Nashville Flea Market Shopping trip. I was waiting to edit the video I made so I could add it to the post. Finally got it done. I didn't go to the flea market in August.
As I mentioned last week I'm trying to clear out the workshop so I can be more focused. I'm not clearing it out completely of course but it's coming together nicely.
I forgot how big the workshop is and how much junk I had taking up all the space. Maybe I'll share a photo of the workshop this week.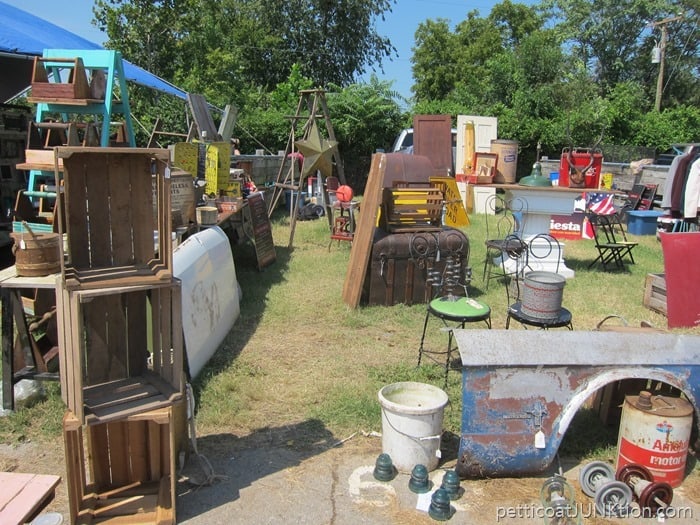 Nashville Flea Market Shopping Trip
There were so many cool things at the market in July but the weather was anything but cool. I walked around the market for about an hour and didn't buy anything….at all. That is so not me.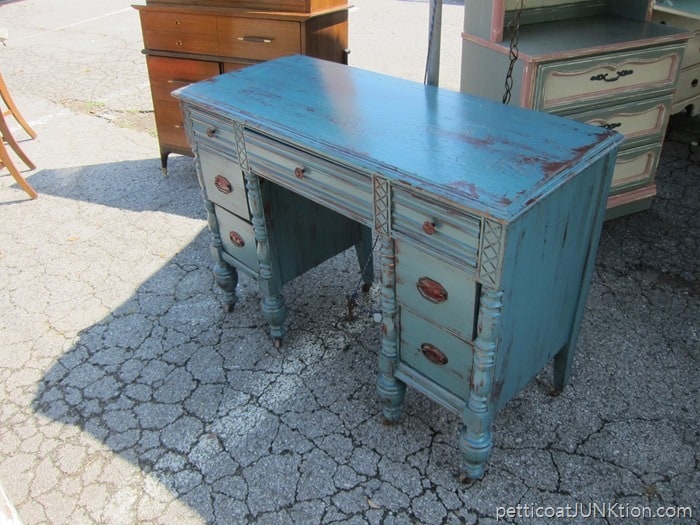 This pretty desk is by Debbie of Crabtree Corner. Be sure and visit her booth if you get to the flea market.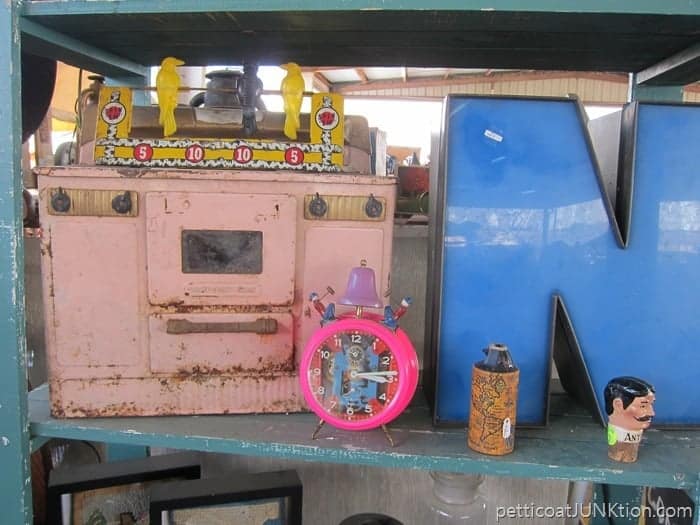 Isn't the rusty little oven just adorable? The dusty rose color is perfect.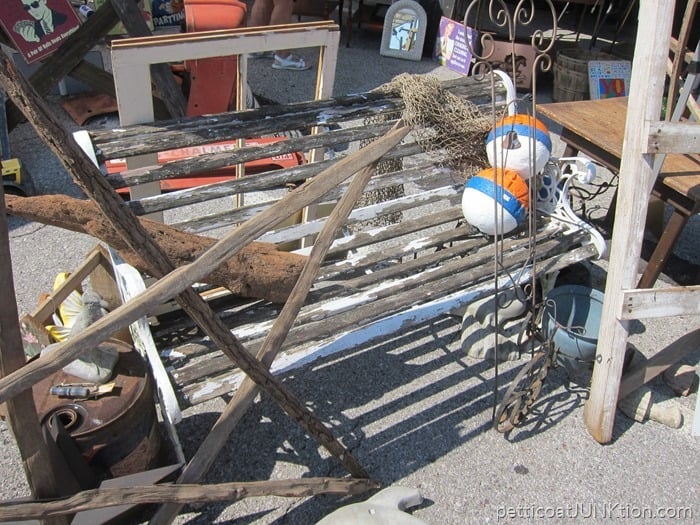 A few weathered rustic goodies.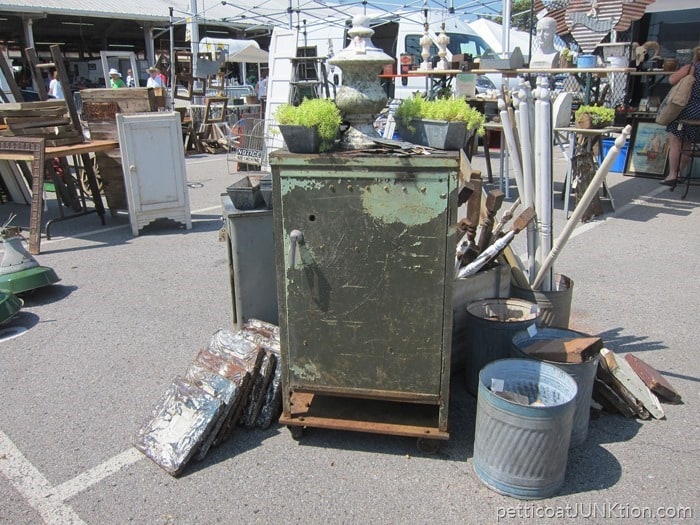 I love the green metal cabinet. It was pricey and there was no way I could justify buying it.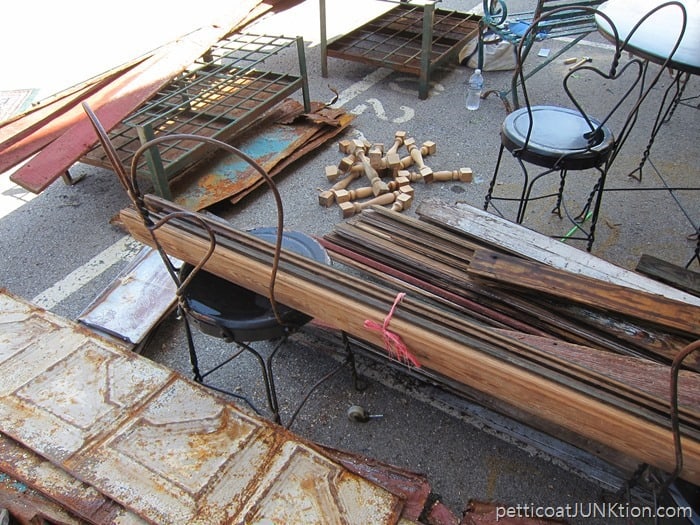 Willie always has a lot of architectural stuff. I didn't notice all of those unfinished wood spindles till I looked at this pic.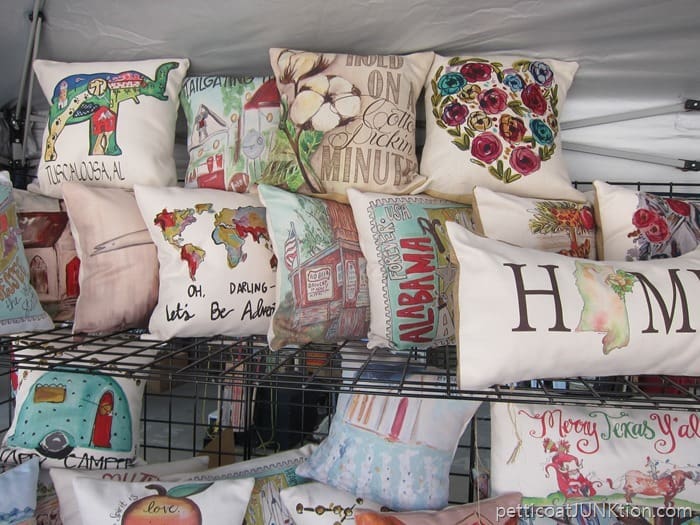 Nashville Flea Market Shopping Trip
The pillows aren't my usual thing to showcase but aren't they pretty. The colorful designs are calling my name.
Now I have that video I was telling you about….
Find detailed information about the Nashville Flea Market by clicking here.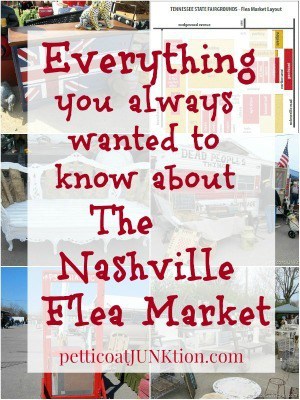 The Nashville Flea Market Pinterest Board has tons of photos from the market too!
Have a great day and I'll see you guys tomorrow. I may have the detailed tutorial for the Shabby Chic Pink and White Table finished up by then. We'll see.