You know sometimes I forget how handy my paint sprayer is! I started painting this project with a paint brush…..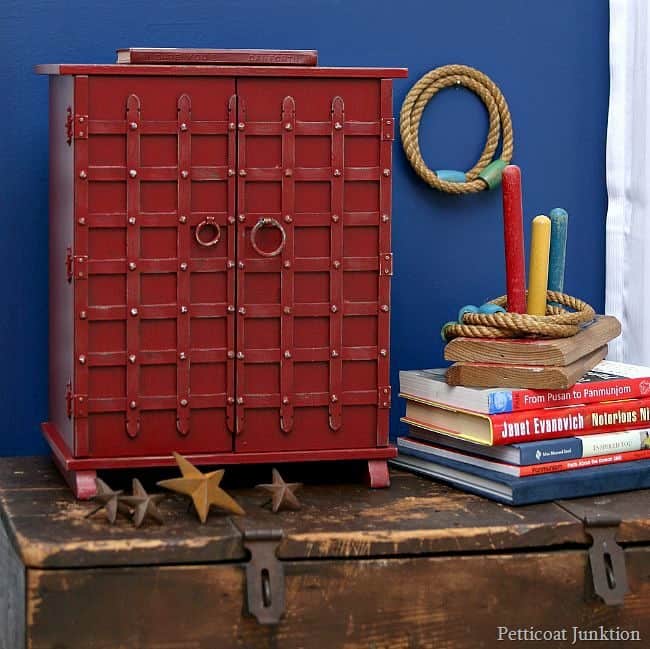 After one coat of paint it looked like this…..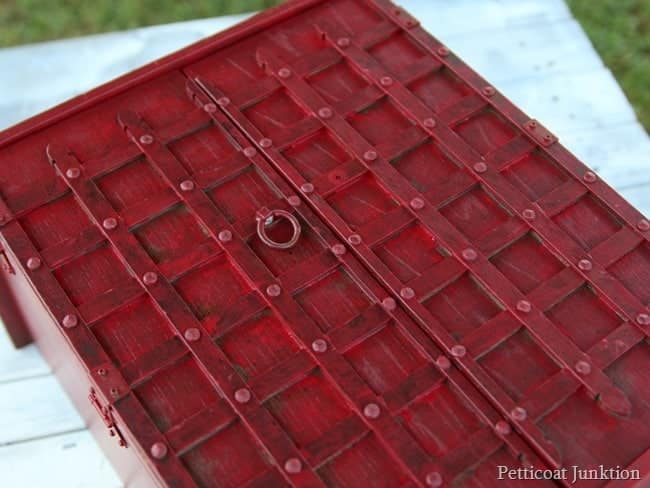 The crevices were really hard to get into with a brush. I didn't want to spend hours painting this piece so I pulled out my HomerRight Finish Max Paint Sprayer. I don't know why I didn't think of it before. Probably because I only use the paint sprayer for furniture…..until now. I learned my lesson on this one.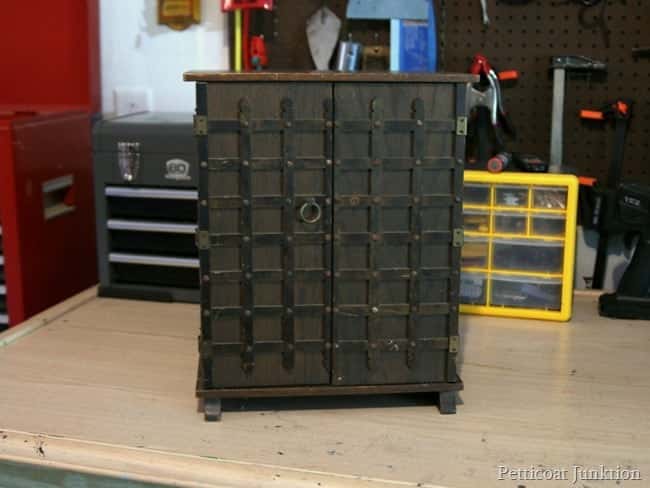 I've had this chest for a while. I bought it when I went junk shopping with my friend Beth of Farm Fresh Vintage Finds. We have such fun together.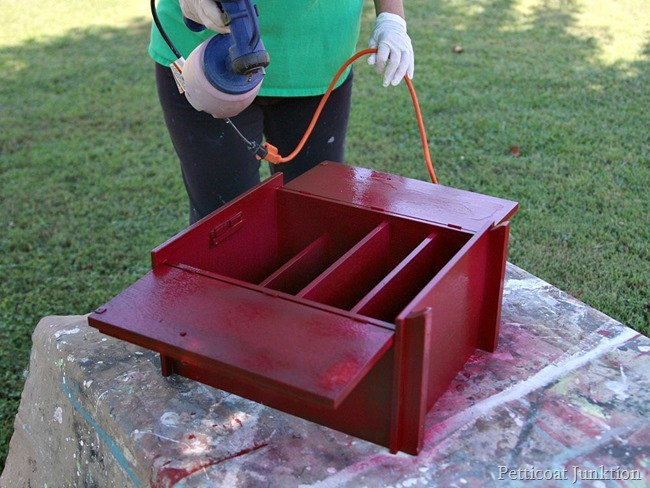 The paint sprayer is easy to operate. Just fill the white container with paint….water the paint don't just a bit, screw the paint canister onto the spray gun, plug it in and spray. By the way.....the color is Junktion Red!
Another reason I decided to use the paint sprayer is because the inside with shelves and all those surfaces and corners are difficult to paint with a brush. It's kind-of like painting a bookcase. I really don't like painting bookcases. Those things have a lot of surface area.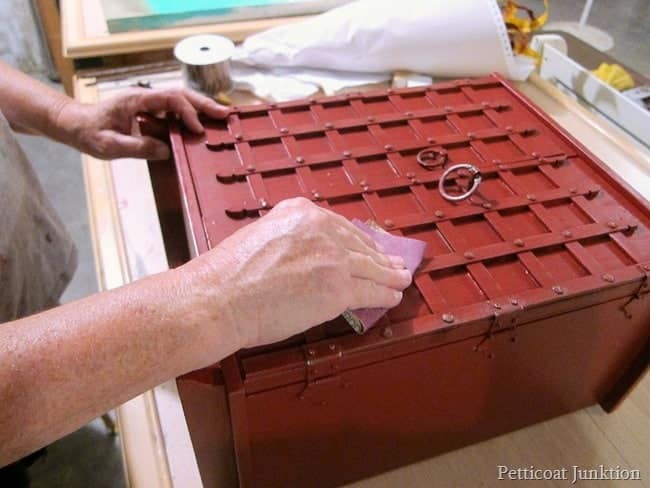 I distressed all those lovely tacks and strips of wood.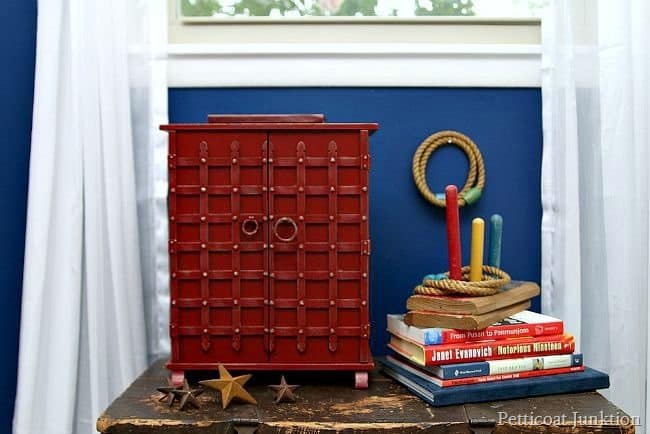 I think it looks great. The ring toss is a purchase from the Nashville Flea Market. I'm a sucker for vintage games.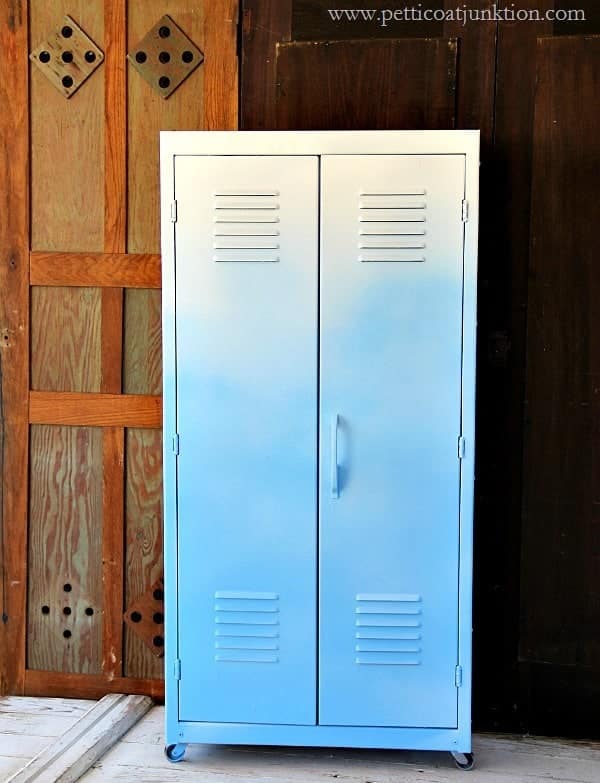 Take a look at the metal locker I painted with the paint sprayer here....Metal Locker with Graduated Paint
Leave a note if you have time and thanks for being here, Kathy
Author: Kathy Owen (Petticoat Junktion)
Kathy is the founder of PetticoatJunktion.com, a home décor blog focused on repurposing and upcycling furniture, old hardware, rusty stuff, and thrifty finds into unique home décor. Kathy's projects have been featured on the Home Depot Blog, Plaid Crafts, Behr Designer Series, and in numerous magazines. Read more about Kathy here.