The thrift store stool I purchased last week for $7.99 has a new look. Fabric, spray paint, 55 minutes….done. The dark, drab, stool is fab now and I'm keeping it for myself.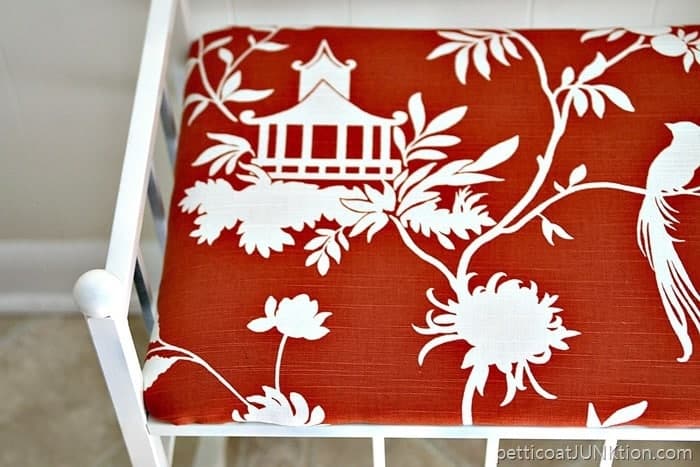 I lucked up on the pretty fabric while looking at fabric for another project. That's the way it happens sometimes.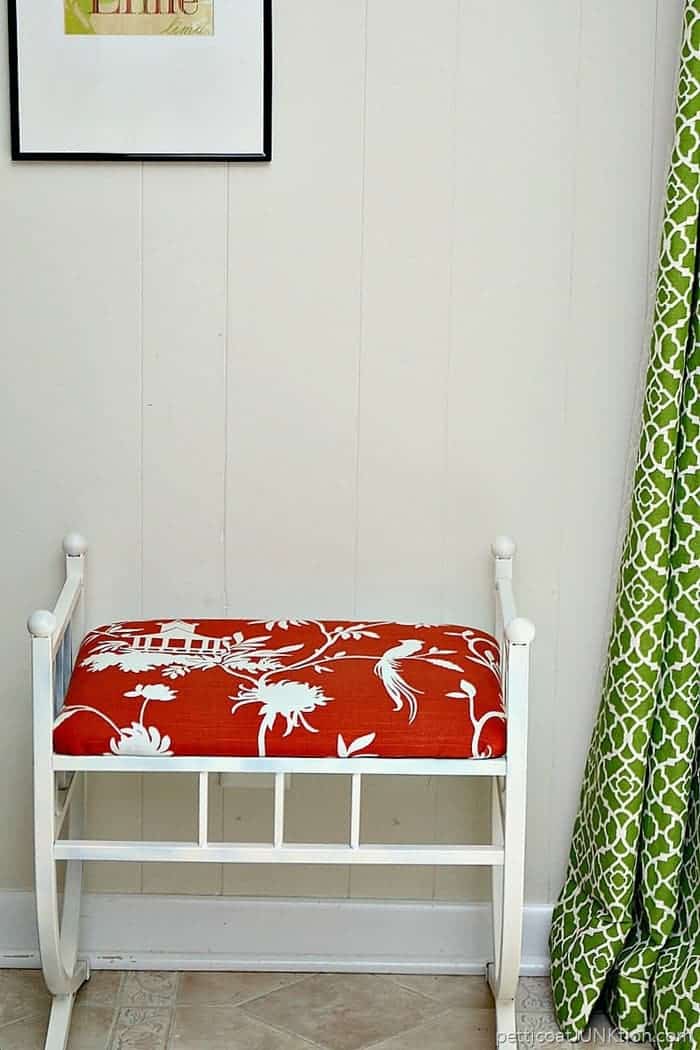 The upholstery fabric was on sale for $7 a yard. That's a deal. I loved the color and the design.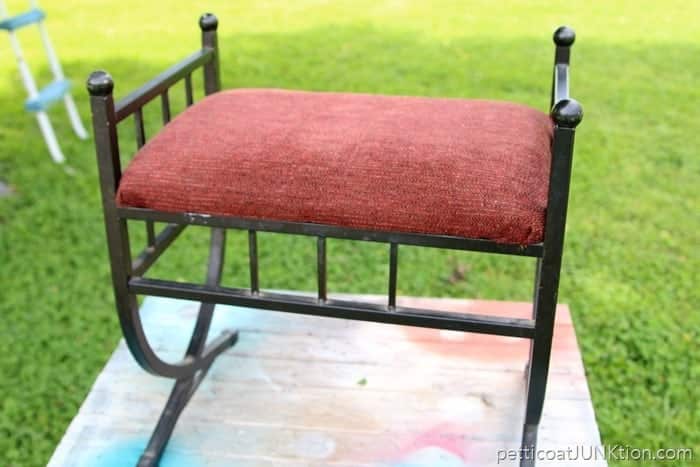 The stool needed a new paint job for sure. I like black iron but it was not the look I was going for.
When I removed the padded seat from the frame and turned it over I noticed the fabric was not original to the stool. Someone had used nails, a bunch of nails, instead of staples to recover the seat. I decided to remove the extra layer of fabric.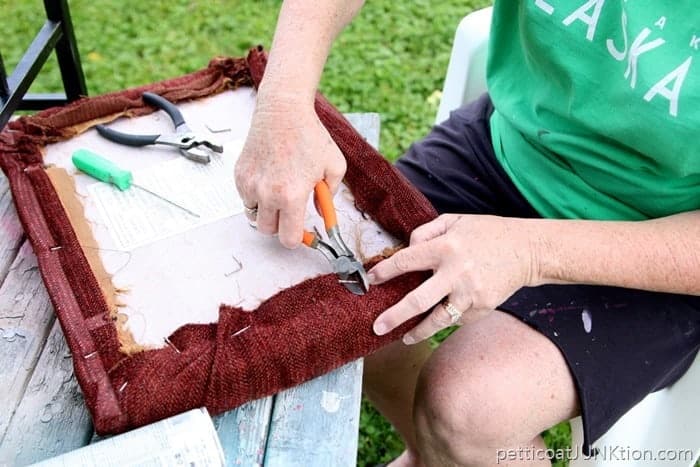 It took a while to pull out all those nails. Please don't recover a seat using nails.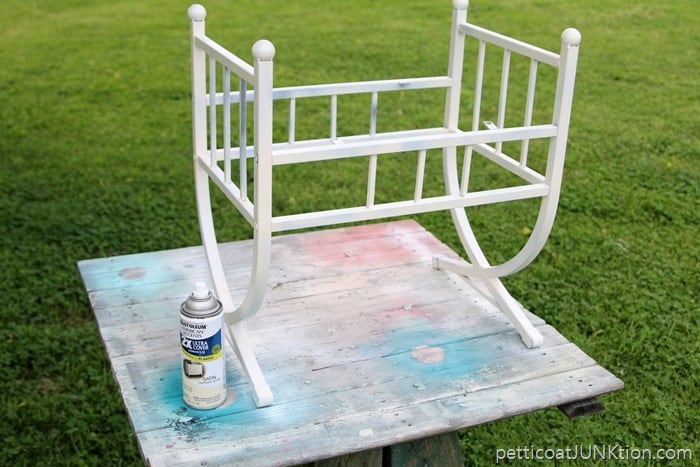 I used my favorite Rustoleum Heirloom Satin spray paint to cover the black frame.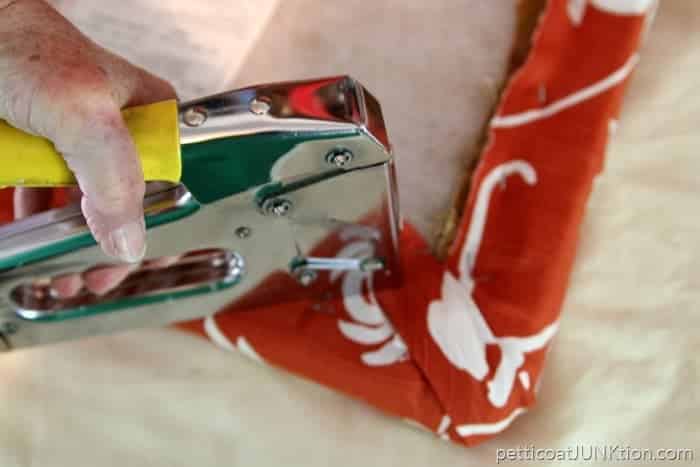 Then I used a stapler to cover the seat with the new fabric.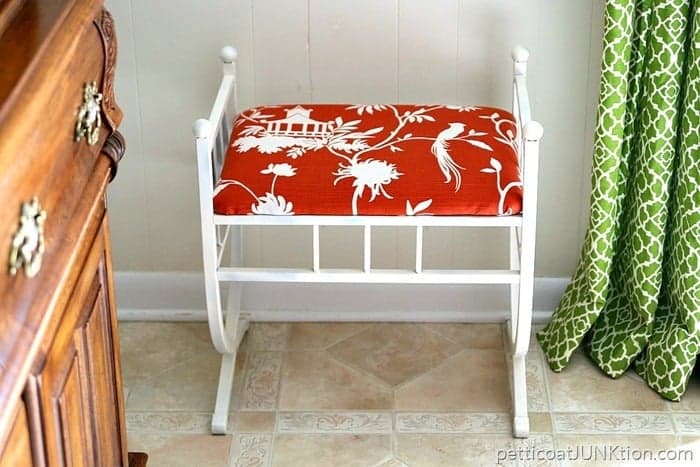 I bought a yard of the fabric thinking I could use it for two or three seat recover jobs. Well, in order to place the design the way I liked best I ended up cutting right into the middle of the fabric. I'm pretty sure I can't cover another chair seat with what is left but I might stretch some of the fabric over a canvas for wall art. The bird or the temple design either one would be pretty framed.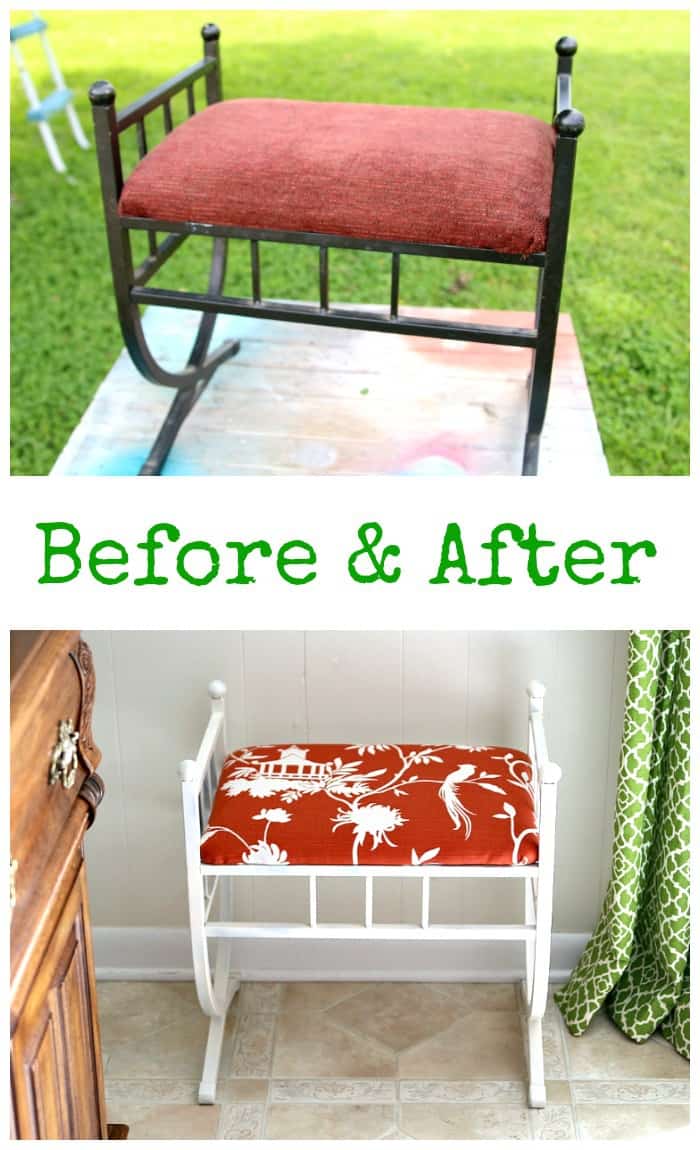 The makeover was really simple. I'm serious about it taking less than an hour to transform the stool. I removed the seat and spray painted the frame. While the paint was drying I recovered the seat. I screwed the seat to the frame and done! It wouldn't have taken an hour if I didn't have to remove the second layer of fabric and all those nails.
Don't be afraid to tackle projects similar to this one. Painting a chair and recovering the seat are the easiest makeovers and pack the biggest punch. Seriously.
Hope you have a great day and I'll see you tomorrow.
Buy Rustoleum Heirloom Satin White Spray paint here  Find a Stapler here  (Amazon Affiliate links for your convenience. Info here.)
Author: Kathy Owen (Petticoat Junktion)
Kathy is the founder of PetticoatJunktion.com, a home décor blog focused on repurposing and upcycling furniture, old hardware, rusty stuff, and thrifty finds into unique home décor. Kathy's projects have been featured on the Home Depot Blog, Plaid Crafts, Behr Designer Series, and in numerous magazines. Read more about Kathy here.