Blue Reclaimed Wood Plank Top Table
Today's project is a blue reclaimed wood plank top table made from bits and pieces found at my favorite junk shop.
It's that day again.
The one day of the month where a few of my friends and I get together and do a furniture project based around a theme.
The theme this month is "Inspired By".
That means our paint projects are inspired by something we saw on a website, on Pinterest, in a shop, etc.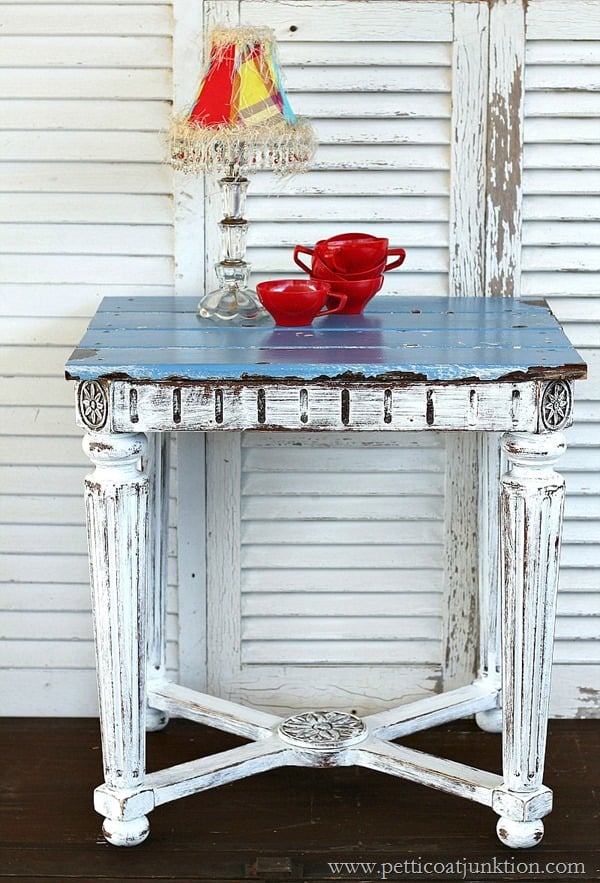 Blue Reclaimed Wood Plank Top Table 
I was inspired by this piece from HGTV.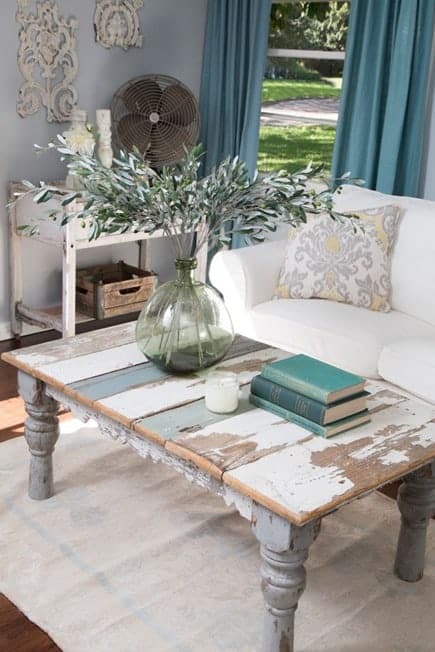 My wood planks aren't the same color but you work with what you have.
I purchased the reclaimed boards and table base from My Favorite Junk Shop.
I bought them on separate shopping trips.
While gazing at the mess in my workshop I realized the blue boards and the table base would look great together.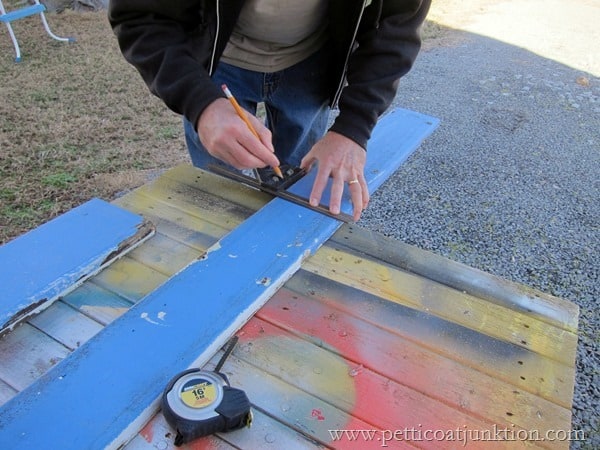 The JTS got busy cutting the boards for me.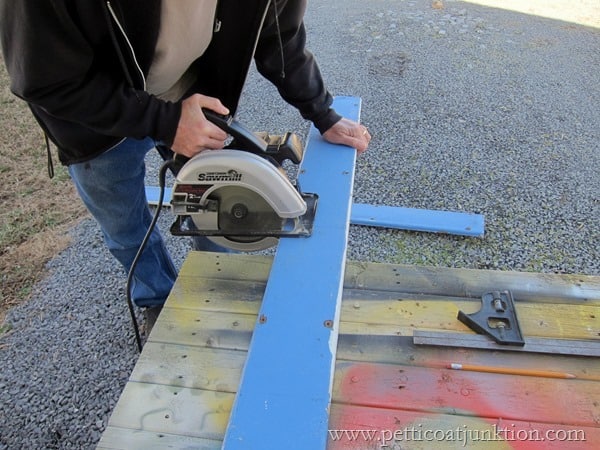 We had great weather that day so we decided to make the mess outside…not inside.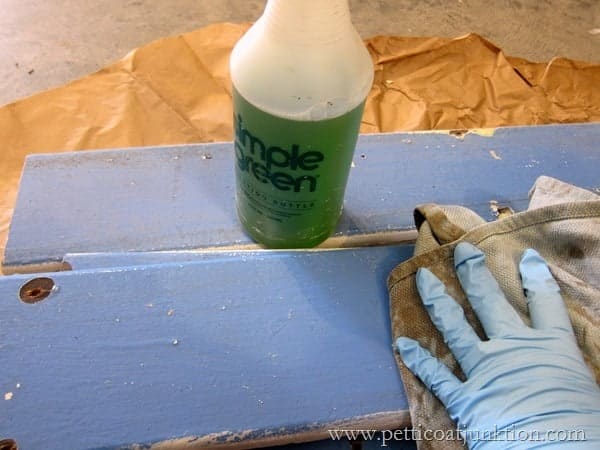 I sanded the loose paint and cleaned the boards with Simple Green.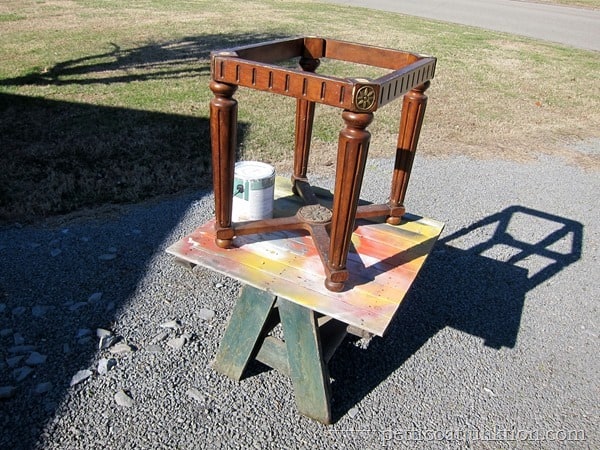 I set the table base outside to paint too.
I used a semi-gloss white which happened to be the only white paint I had on hand.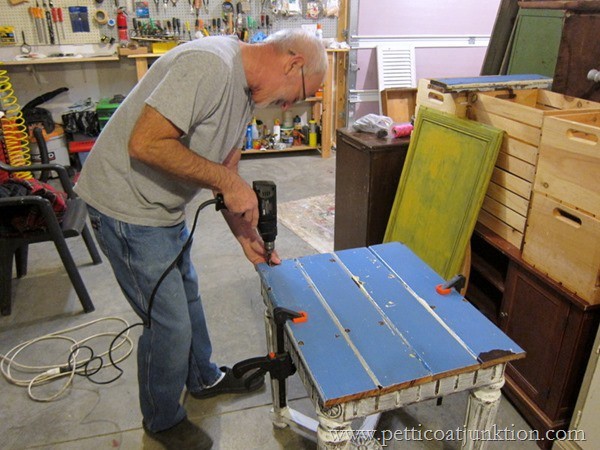 I was joking around with the JTS while he was securing the planks to the table top.
That's why he has that little grin on his face.
I'm pretty funny sometimes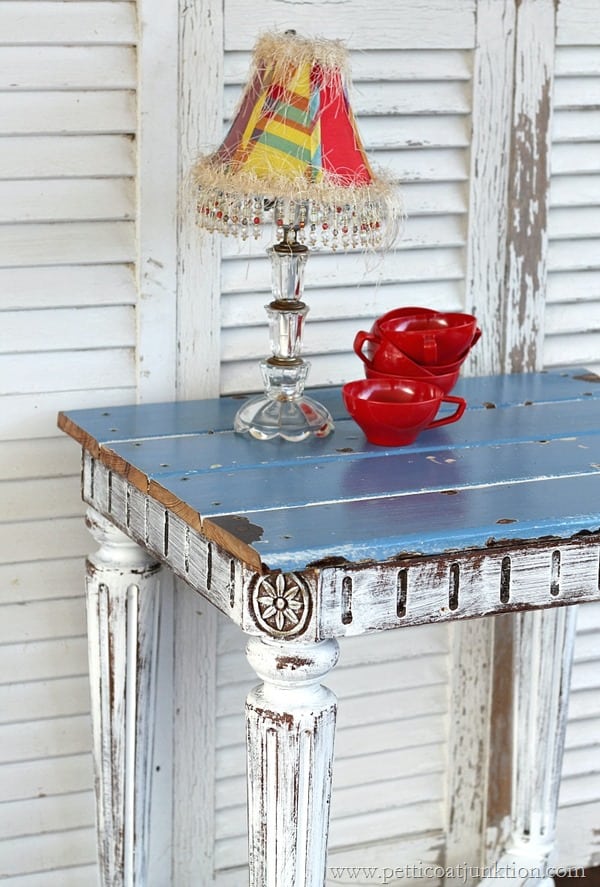 I did a little distressing on the base.
Just to be sure the paint didn't continue to flake off I put on two coats of polyacrylic.
I did proclaim this love week…..hence the hearts and red garland.
Tell me what you think then visit the other "Inspired By" projects.
Have a great day , Kathy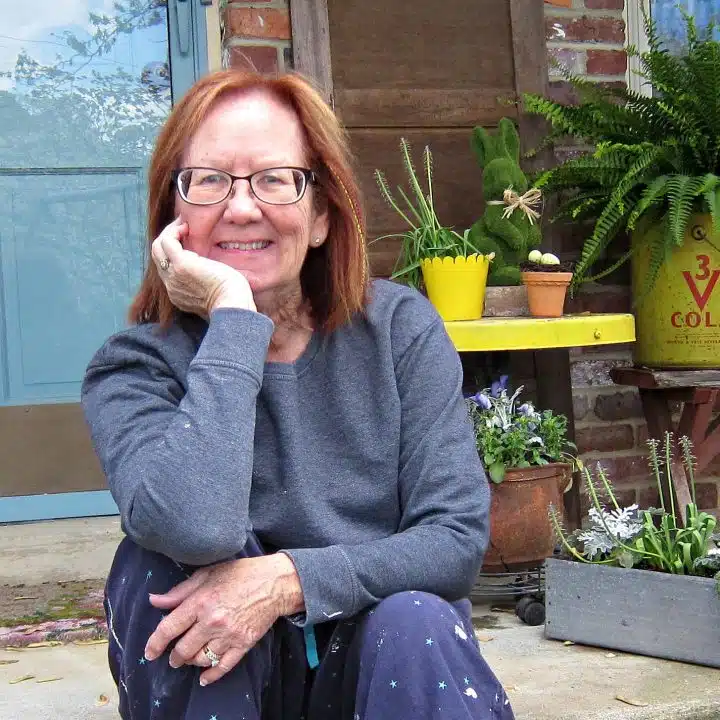 Author: Kathy Owen
Kathy Owen is the founder of the home decor blog Petticoat Junktion where she shares tutorials on painting furniture and upcycling thrifty finds into unique home décor. Her DIY projects have been featured on the Home Depot Blog, Plaid Crafts, Behr Designer Series, and in numerous magazines. Kathy's newest website is HappyHomeDIY.com