Kid Furniture
I would call today's project kid furniture. What I added to the painted chest is just awesome. Wait until you see it.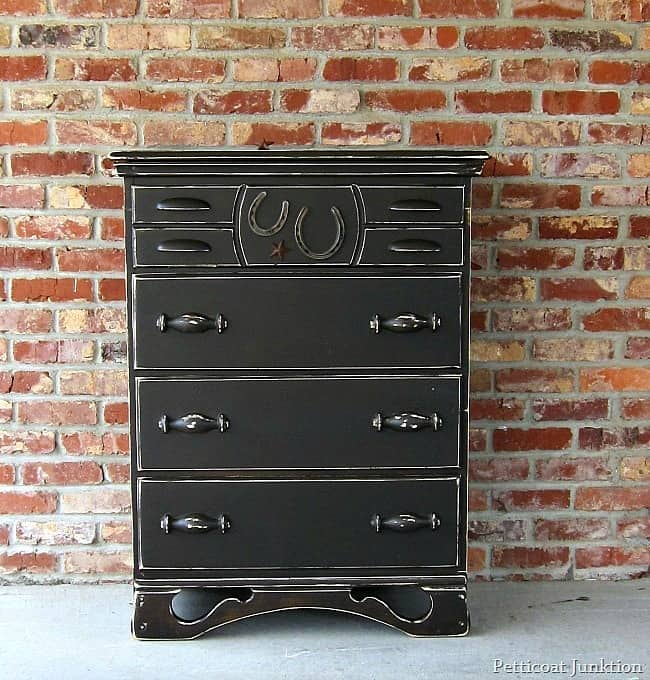 Kids Furniture for the Cowboy At Heart
Jen, Girl In The Garage, and I are bringing you two themed furniture makeovers today. I'm really excited about our projects. I love the way they turned out. Patting myself on the back….and Jen too… I have a long arms.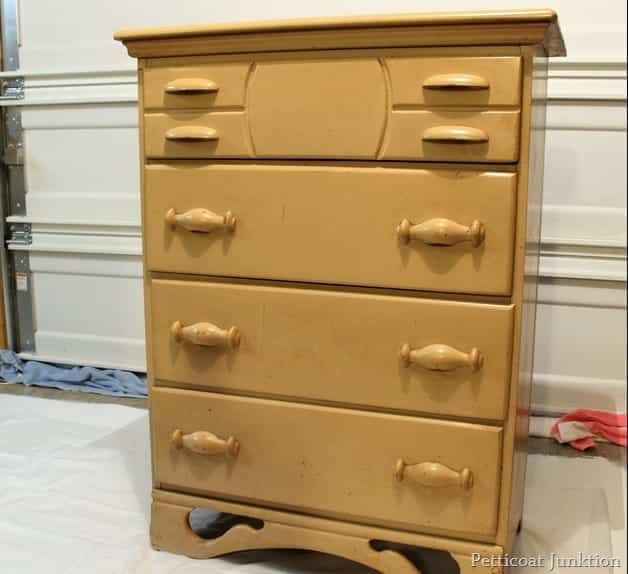 I purchased the chest at the Nashville Flea Market. It was love at first sight. The chunky knobs and lines of the chest are distinctly masculine. Perfect for a cowboy themed makeover!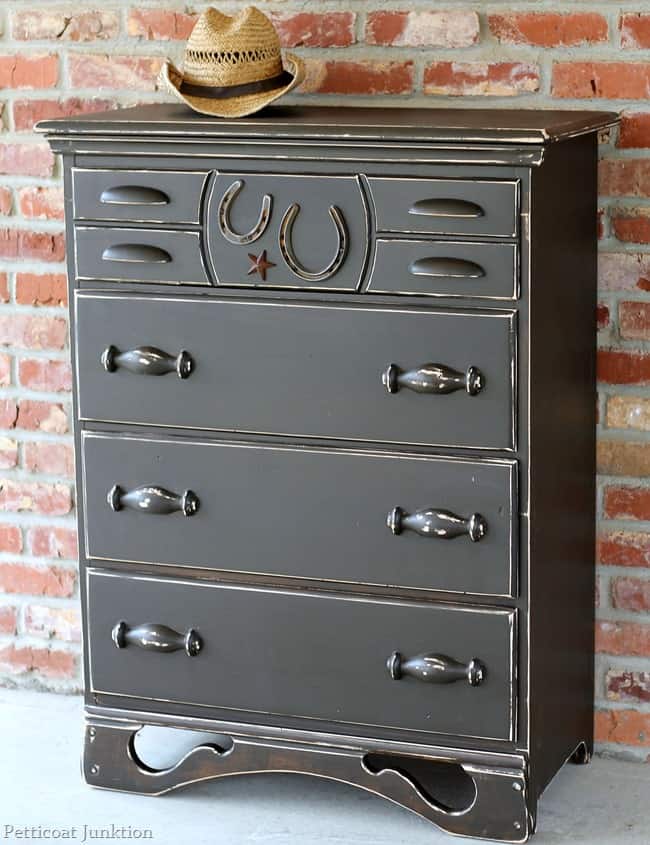 I painted the chest with Beyond Paint in Mocha.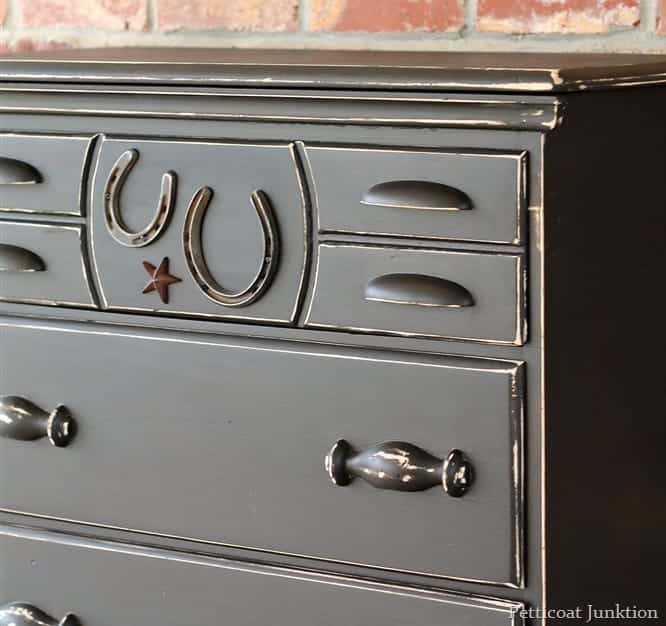 The mocha is a really dark warm brown. This is one of the few times that I didn't remove the hardware when I painted the furniture.
The horseshoes and rusty star are purchases from EBay. I bought bunches of them a long time ago. I crafted several projects using the stars and horseshoes in the past but nothing recently. In fact, I kind-of forgot about them. They worked perfectly for the cowboy theme. I attached the horseshoes with screws. The rusty star is actually a nail…so attaching it was easy!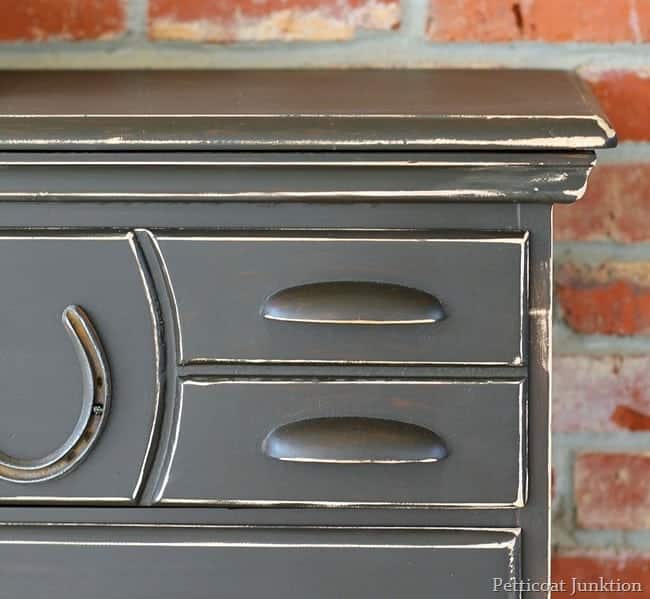 No furniture project is complete without using an electric sander. They don't call me the "Queen of Distressing" for nothing.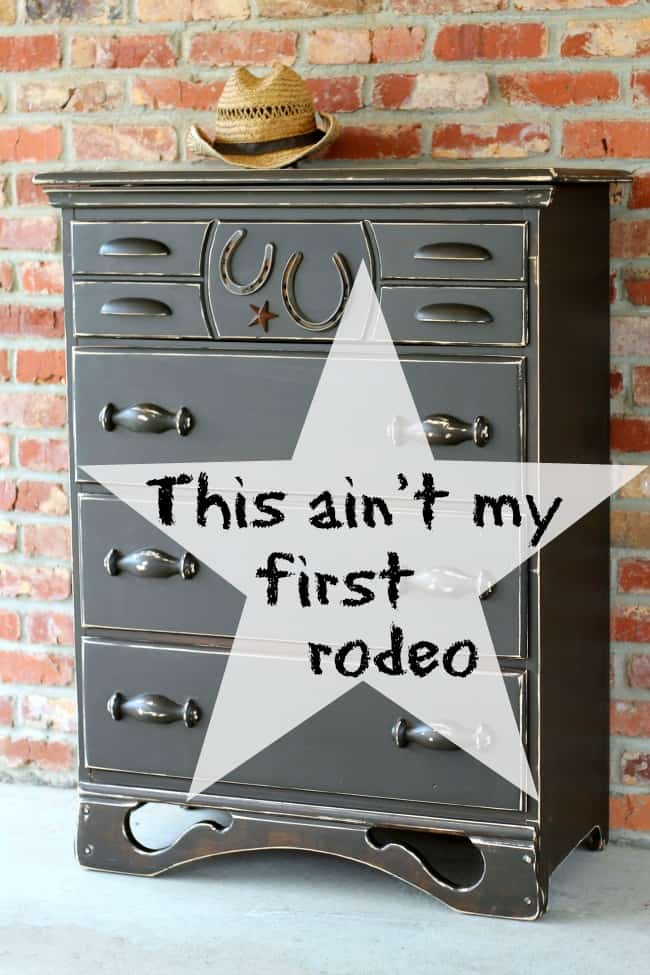 Find More Beyond Paint projects here….15 Beyond Paint Furniture Makeovers
Now I have a sneak peek of Jen's themed furniture project….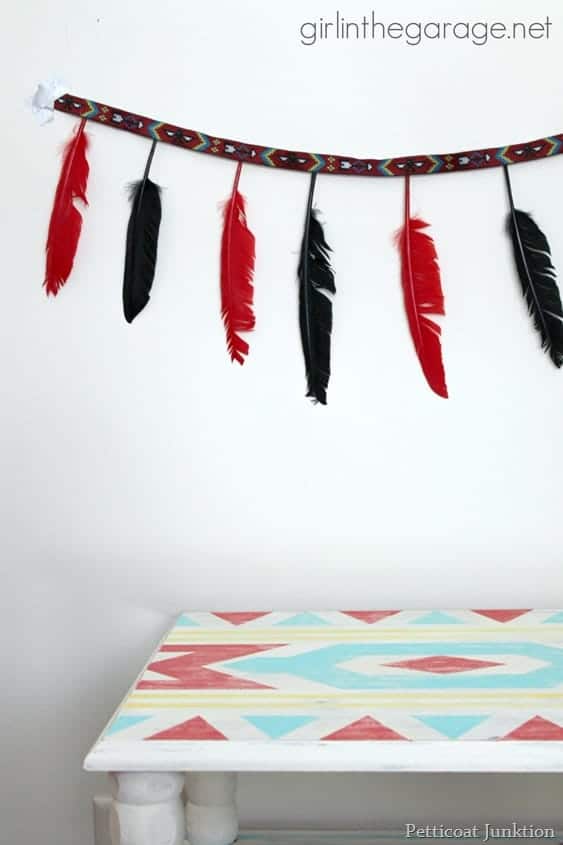 click the photo or this  "pink link" and visit Jen's blog for photos showcasing the entire table and for makeover details. What did you think of my beyond paint furniture makeover? Did you like the "cowboy" style? Isn't it just perfect for kids furniture.
Find more Reclaim Beyond Paint projects here …15 Beyond Paint Furniture Makeovers. Paint reviews and how to  purchase on Amazon…. Beyond Paint