Milk Paint Tutorial
This is a complete milk paint tutorial! I've just completed my third Miss Mustard Seed's Milk Paint project. Three different projects, three totally different reactions to the milk paint. If I had set out to choose three furniture pieces to represent milk paint chippiness or lack of chippiness, I couldn't have done a better job!
My Tricycle Red Cabinet showed just the right amount of chipping for me. The antique table painted Ironstone and Shutter Gray didn't chip at all.
Milk Paint Tutorial For Furniture
Now I'll tell you about this latest project with the full milk paint tutorial. I choose this cabinet thinking it would be nice for my Miss Mustard Seed's Milk Paint display at the shop. The paint will start shipping to retailers soon, so we'll see how it works out.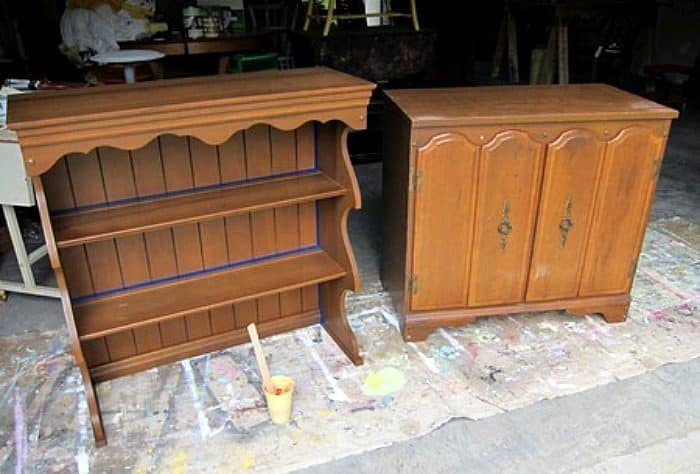 before milk paint makeover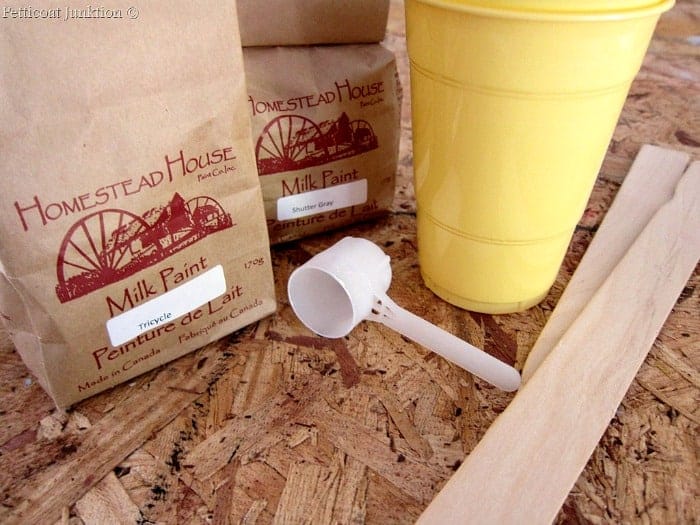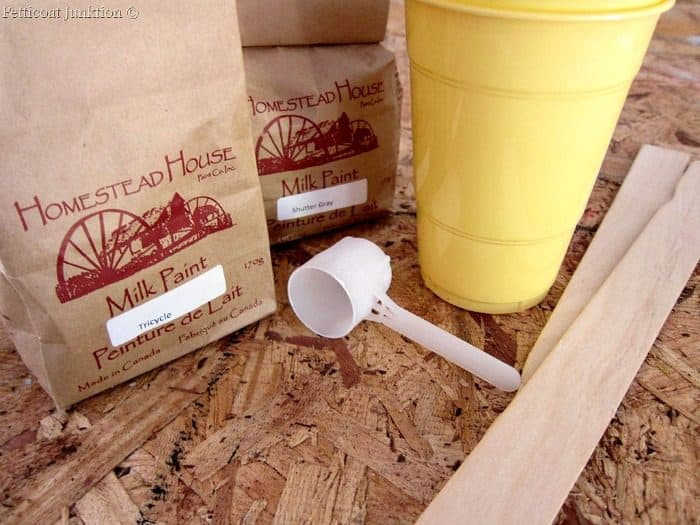 I measure the milk paint powder and mix it in a plastic cup using a paint stir stick.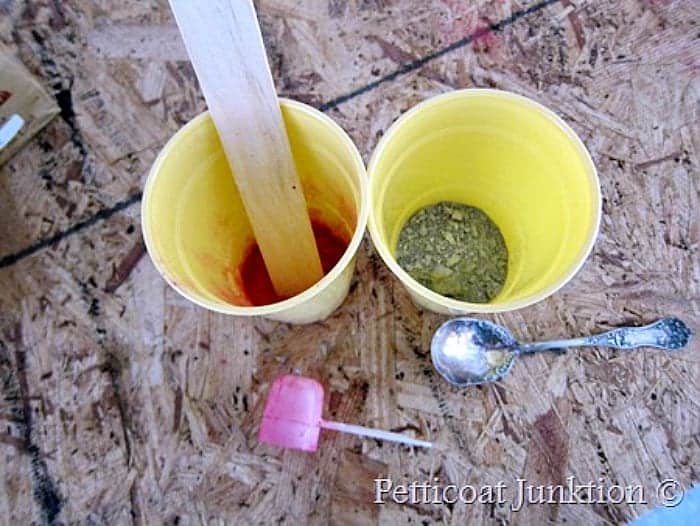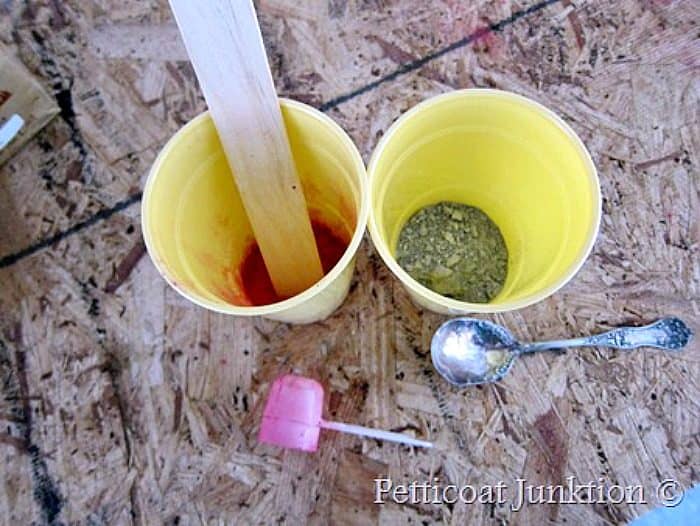 how to mix milk paint
The ratio of powder to water is 1 part powder to 1¼-1½ water.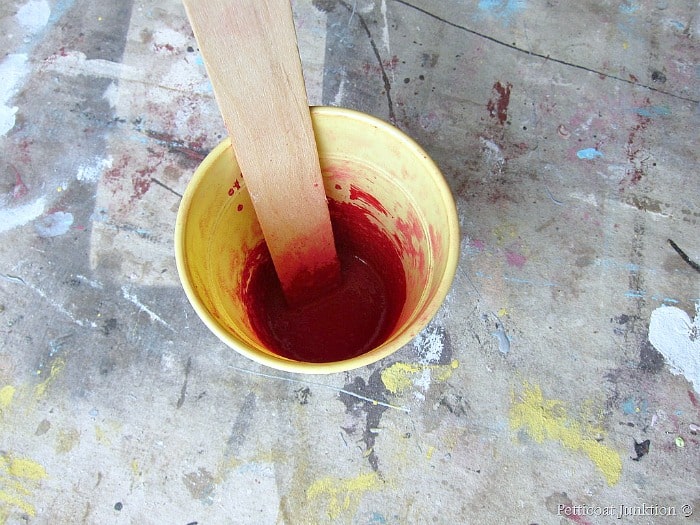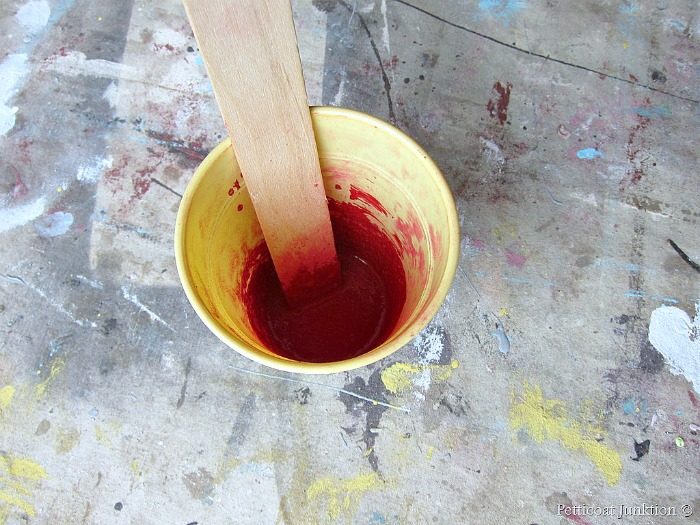 You need to stir for about 5 minutes to get out most of the lumps.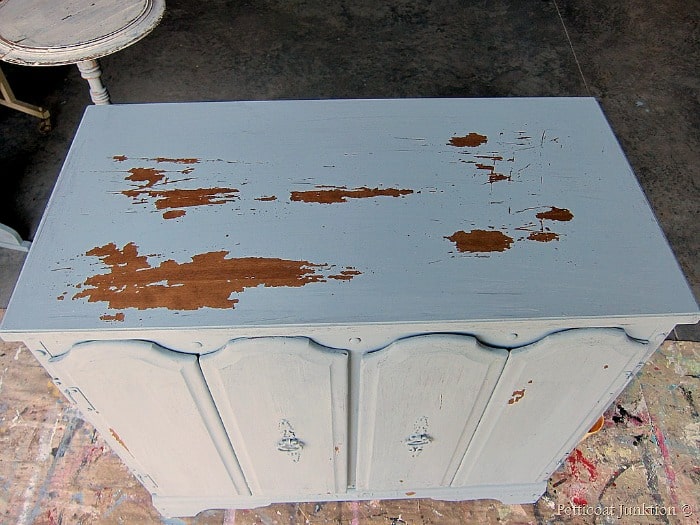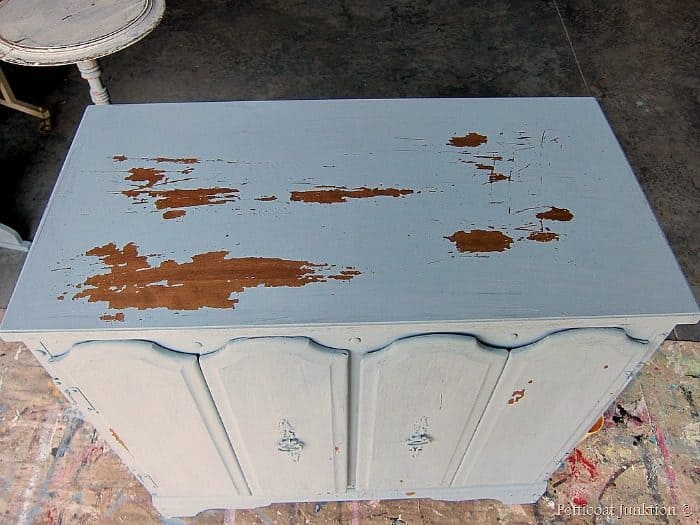 Okay, this is where it gets sticky! Basically all the paint chipped off the top of the cabinet. I didn't want all the paint to chip off. Soooo, I decided to paint over the Shutter Gray with Tricycle and see if I could get a two color affect.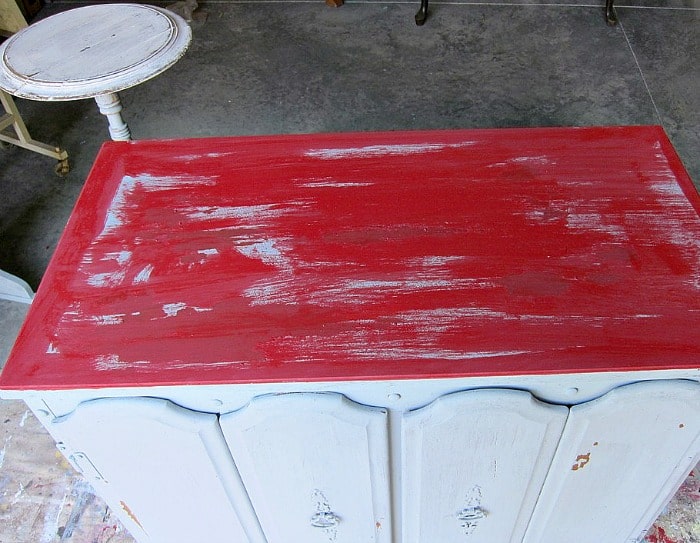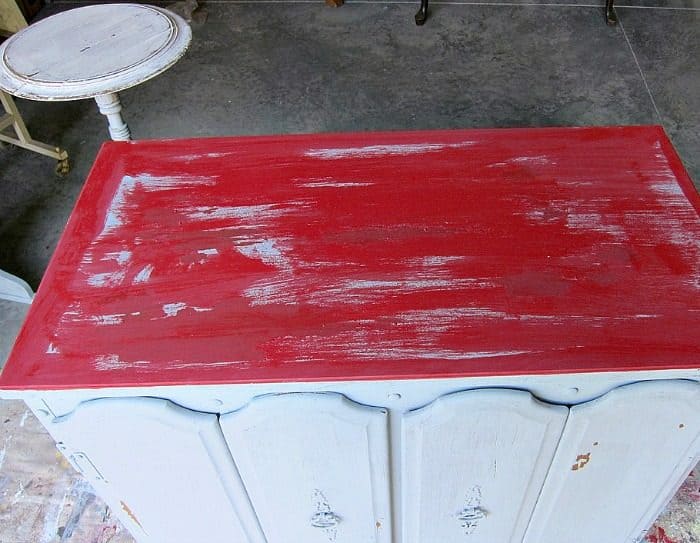 The Tricycle over the Shutter Gray.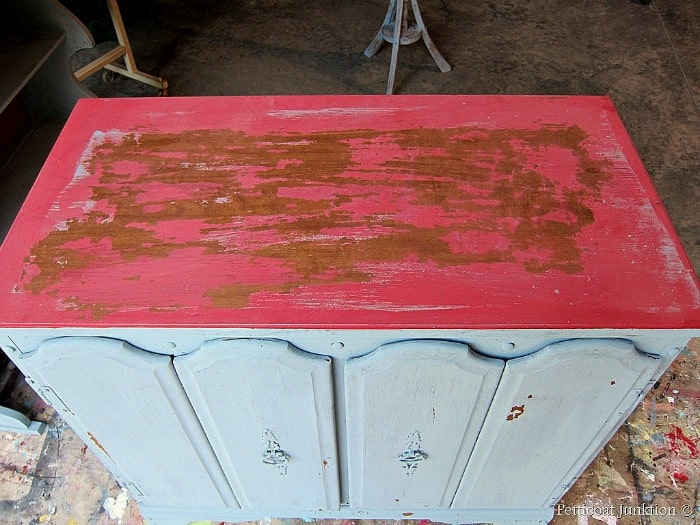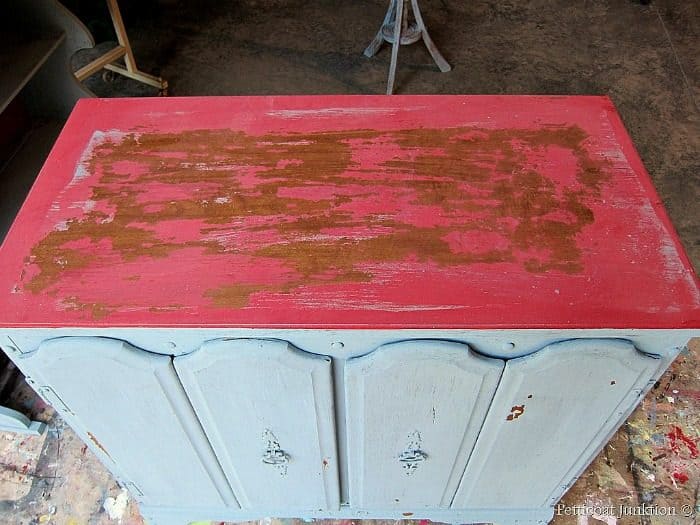 Nope, that didn't work. All the Tricycle and the Shutter Gray chipped off. This picture doesn't show the extent of the chipping.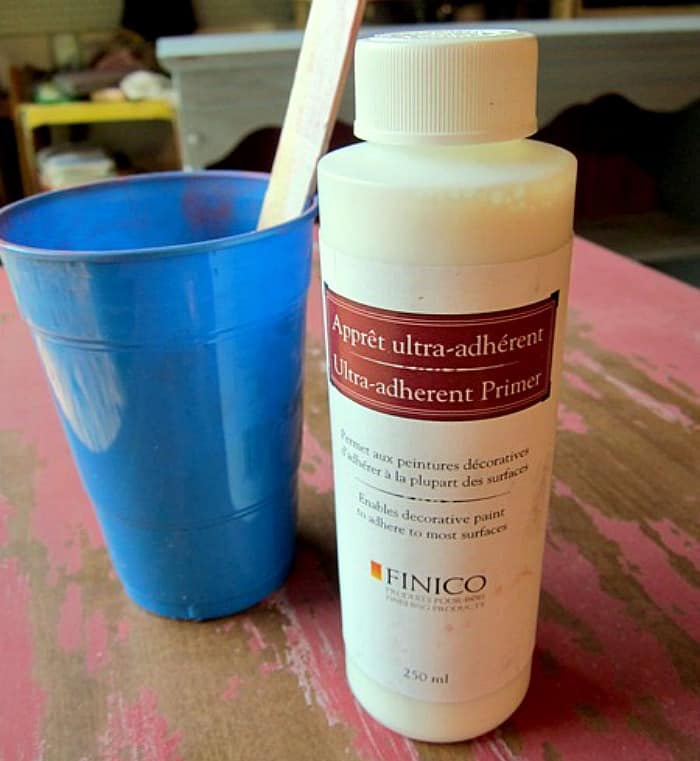 bonding agent for milk paint
Let's try something new. I added bonding reagent to my Tricycle paint. You mix 1 part bonding reagent to 2 parts milk paint. I found out the bonding reagent really bonds!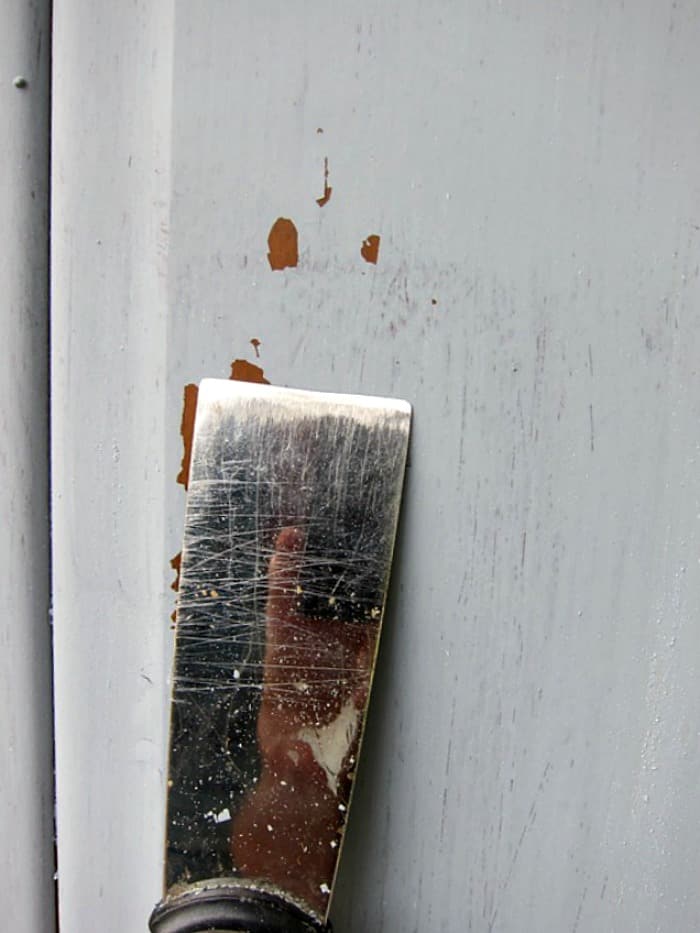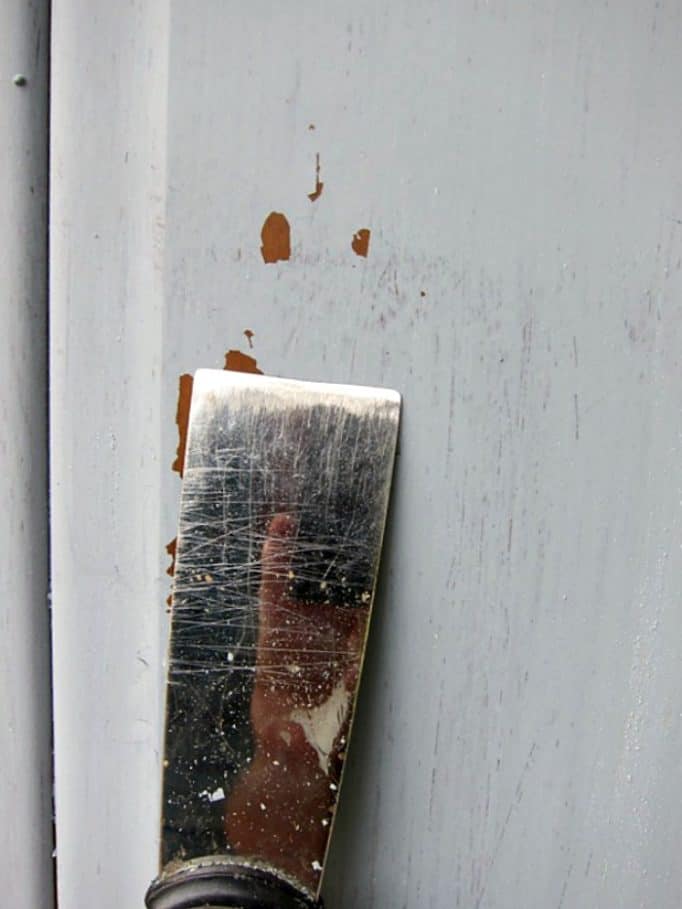 how to chip milk paint
A little chipping on the hutch. Miss Mustard Seed recommends using a putty knife to gently scrape off the chipping paint. I have to admit to being a little too rough with the putty knife.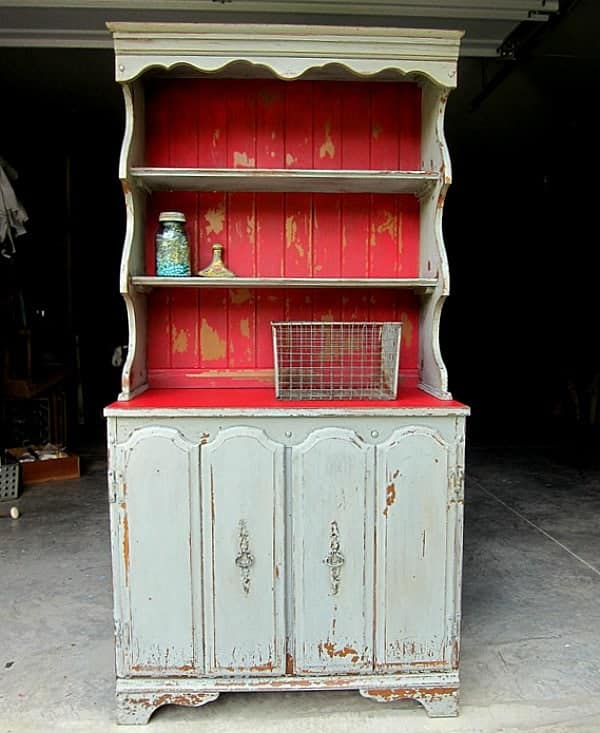 The bonding reagent worked great. I couldn't get it to come off with an electric sander. There are a few chippy places on the top that I didn't paint over completely.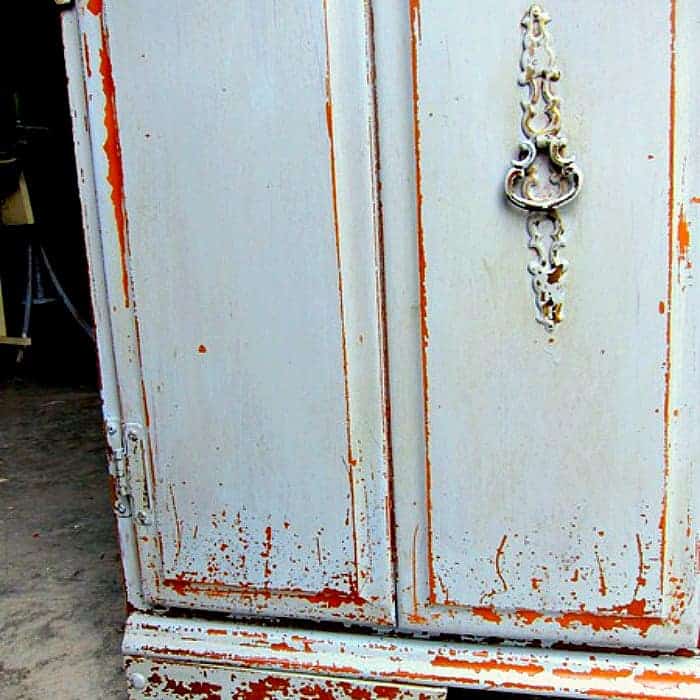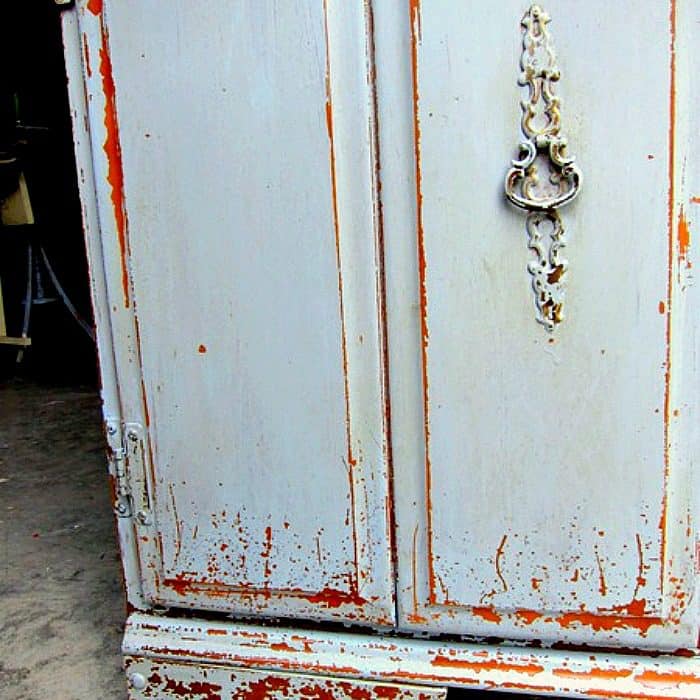 I really love the way the milk paint chipped off the front of the cabinet.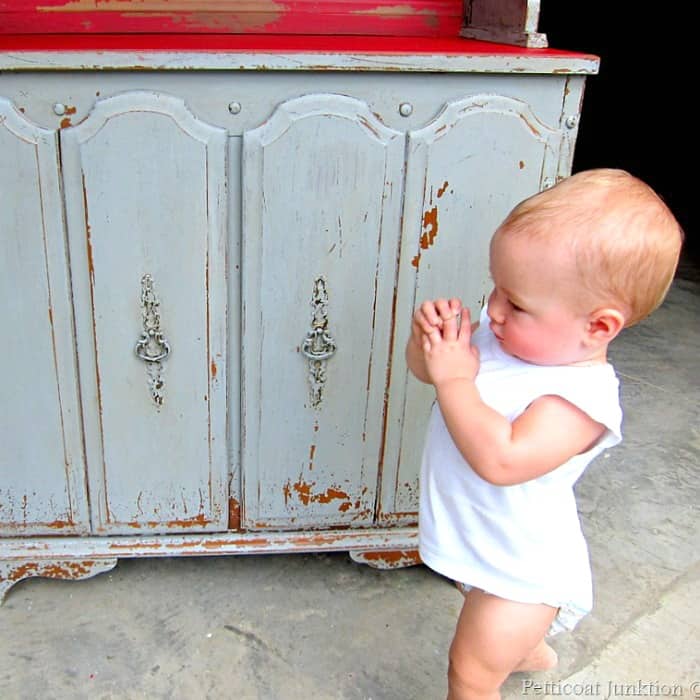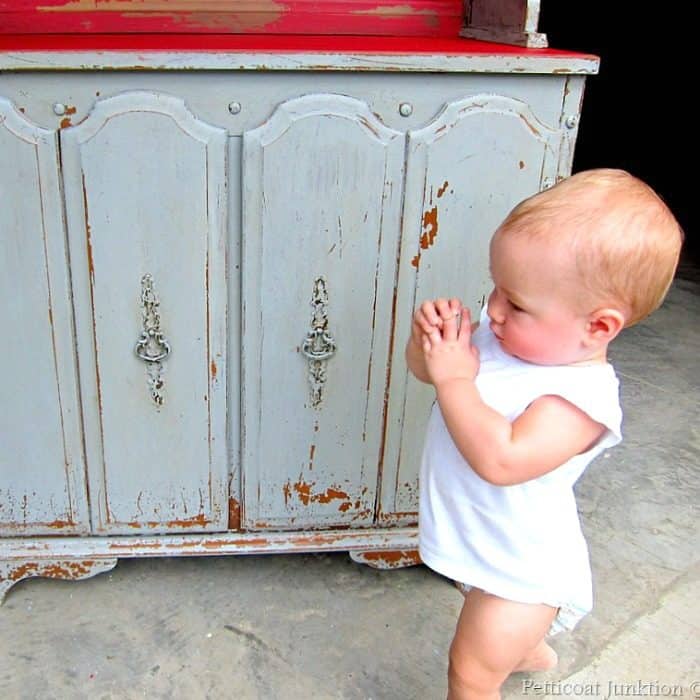 Uh Oh, baby crossing, photobombed by granddaughter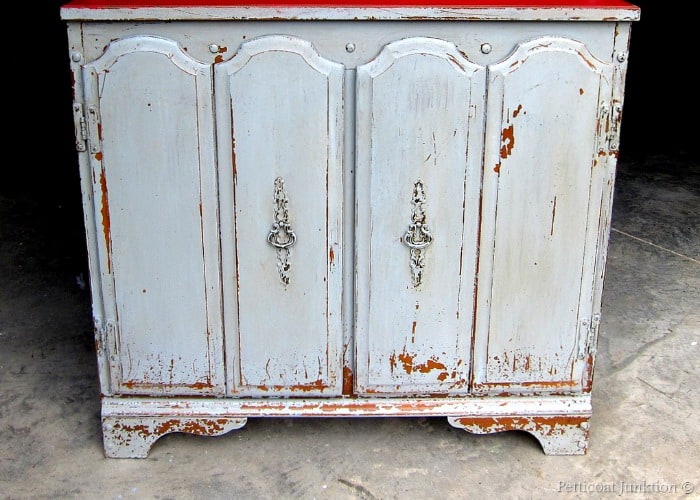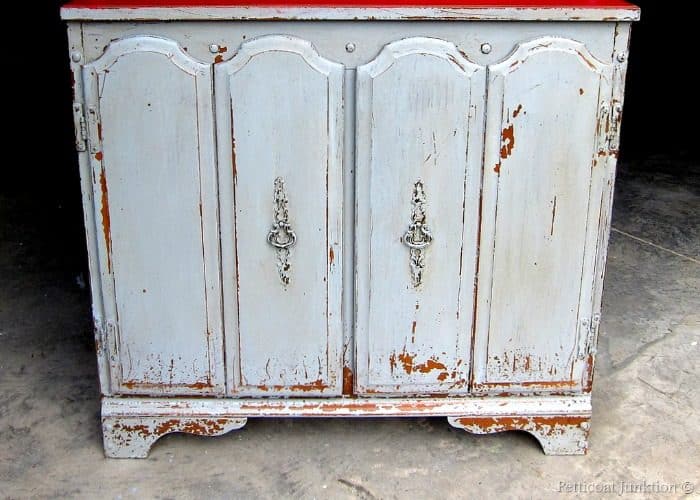 What I've learned about the milk paint. It's easy to mix, easy to use, covers well, great finish, and you never know if the paint will chip or the degree to which it will chip. It all comes down to the original finish.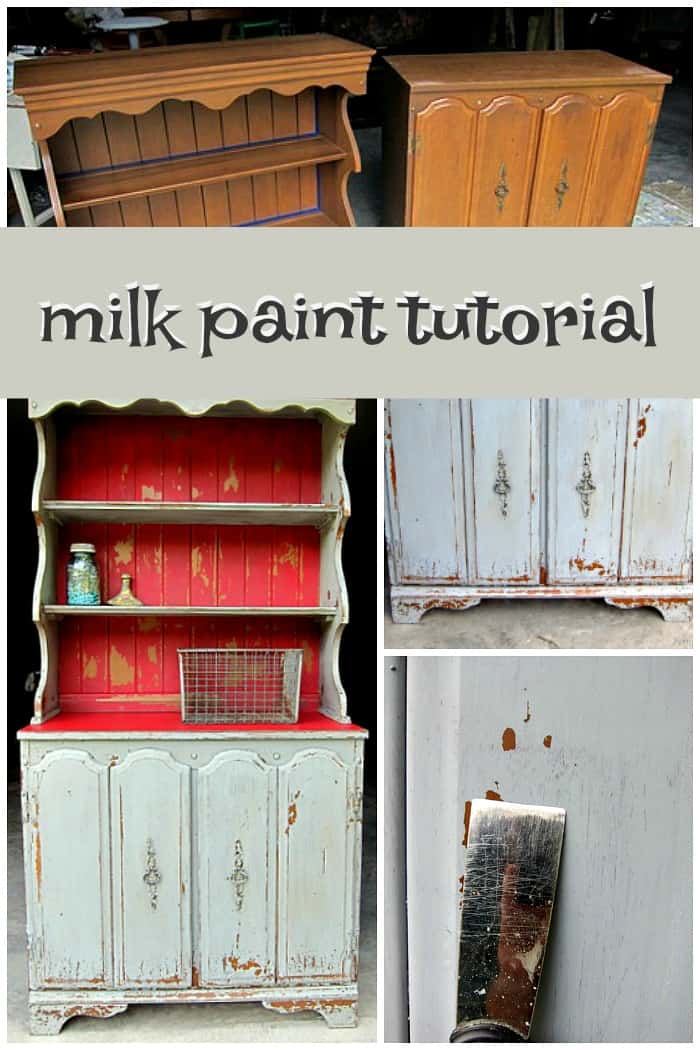 Have you tried Miss Mustard Seed's Milk Paint?
Most read milk paint project......
My Tricycle Red Cabinet…most viewed and most pinned of my projects on Pinterest.
Author: Kathy Owen (Petticoat Junktion)
Kathy is the founder of PetticoatJunktion.com, a home décor blog focused on repurposing and upcycling furniture, old hardware, rusty stuff, and thrifty finds into unique home décor. Kathy's projects have been featured on the Home Depot Blog, Plaid Crafts, Behr Designer Series, and in numerous magazines. Read more about Kathy here.